Google seems to be making several improvements in different areas. Whether to Integrate DigiLocker with the Files app or to provide a memo for a battery heating issue, they perform outstandingly at every point. Like recently, they released the next successor to the 6A, the most prominent pixel device. I am talking about Pixel 7A, which wins everyone's heart with its new 64MP main camera, 90Hz screen refresh rate, face unlock, and everyone's favorite fast charging.
These features are the special things that make the Pixel 7a more performing than the 6a. Along with such features, the Pixel 7a got an acceptable Wi-Fi connectivity. Specifically, it has WiFi 6E (802.11ax) at 2.4GHz+5GHz+6GHz, and from these figures, you can understand how Pixel 7a performs in terms of connectivity. You will surprise to know that a few Pixel 7a users reported Wifi not working issue. So, let's try to fix it and resume the Pixel 7a experience.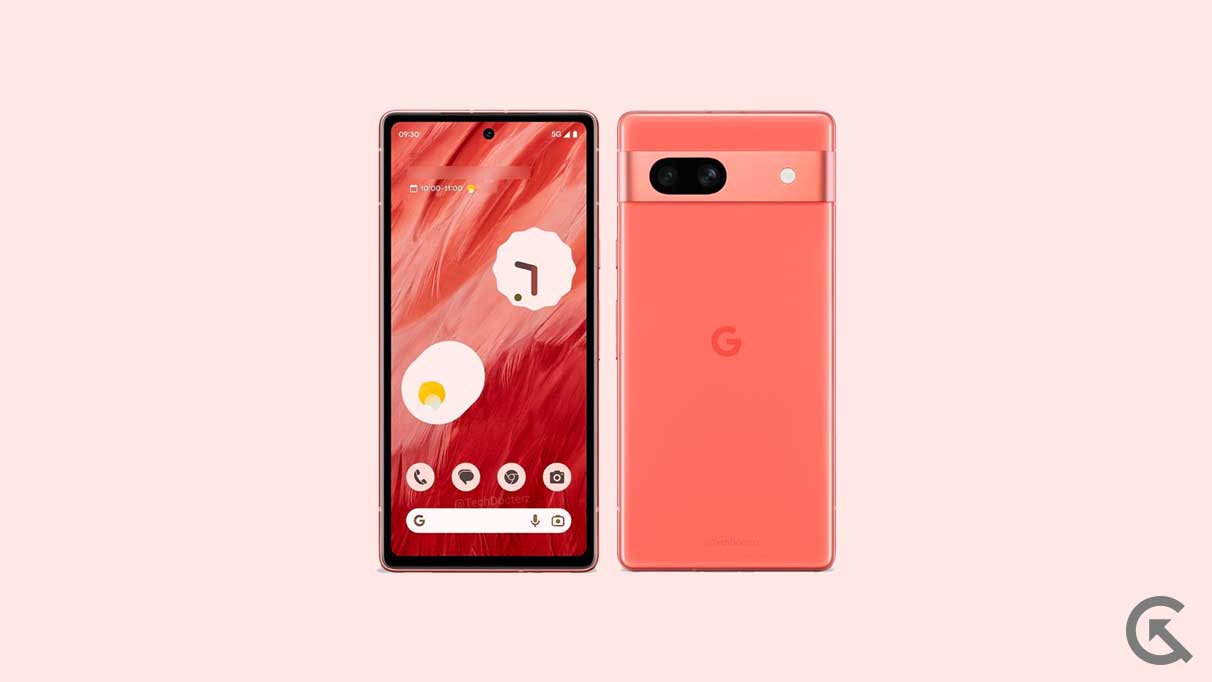 Fix: Google Pixel 7A WiFi Not Working Issue
Being a Google Product, there is no discussion about the delay in acknowledging that Pixel 7A users are getting problems while connecting through Wi-Fi. Surprisingly, Google has already added a support page dedicated to Wi-Fi-related issues on any Pixel device. It seems like they already know what people can face after the release of their Pixel Phones. However, those support embedded solution is not enough for a permanent solution.
For that, we came up and started researching various reasons behind Google Pixel 7A Wi-Fi not working. From that study, we found that Struggling Wi-Fi, Interference while connecting, Router incapability, and disturbed network settings are the major or common issues. Meanwhile, to fix the Pixel 7A Wi-Fi not working issue, we need to look for these reasons and fix these causes. So, without further ado, let's look at the fix below.
Disable & Re-enable Your Phone's Wi-Fi
The most and foremost fix to try is restarting Wi-Fi. To be specific, turn off Wi-Fi and again turn it on. We are fixing this because your phone often can't process the function; you may opt. Like here, you have enabled Wi-Fi and are looking for connection completion. But the problem arises after showing connecting. It shows an error. This means the phone's processor cannot set up a Wi-Fi connection. We recommend you restart your phone's Wi-Fi and check whether the issue is resolved.
Restart your Wi-Fi router.
See, In case your phone shows inefficiency in processing the Wi-Fi connection, it means somewhere there is a problem from your router's end. It may be possible that the Wi-Fi you are trying to connect has some signal interference. Usually, Wi-Fi does not show such performance, but it happens sometimes. The only solution for this is to turn off your Wi-Fi router for a few seconds and turn it on after some time. Try this fix in case of issues, then move to the next fix.
Delete and Re-add network
You have ensured and fixed major causes arising from Your Phone's Wi-Fi and Router. If you are getting the same issue, there is a serious problem with that particular network with whom you are connecting. However, If that network has a problem, so you can't do anything but ensure proper configuration, you can give fresh connectivity. To be specific, first delete and then Re-add that network. To do that, follow the steps below.
On your phone, open the Settings App.
Then tap on Network & Internet >> Internet.
Next, enable the toggle for Wi-Fi.
From the list, find the Wi-Fi that you want to delete.
Tap on the Wi-Fi that you want to delete and tap on Forget.
Following this, That Wi-Fi network will delete.
Refresh the Available networks list.
Re-add that particular Wi-Fi network.
That's it; you are done.
Factory reset network settings
After reviewing different aspects of Pixel 7A Wi-Fi not working, the last and most possible cause can be disturbed network settings. Maybe your phone's network settings get mismatched due to any app or by mistake. For this thing, we can reset all those network settings to default factory expectations. With this thing, your phone works like a brand-new phone in terms of connectivity. Meanwhile, reset your phone's network settings to fix this problem. In case you don't know, then follow these steps.
Launch Your Phone Settings.
Then Scroll down to System Section.
Tap on System >> Reset.
Under Reset, look for Reset Wi-Fi, Mobile & Bluetooth.
At the bottom, tap on Reset settings.
That's it; In this way, your Pixel 7A Wi-Fi settings will reset.
Besides these fixes, you can take care of a few common understandable things like updating your phone to the latest firmware, making sure connecting Wi-Fi is On, and similar other things. And even after all that, you are still experiencing the same issue on your all-new Google Pixel 7a. That means your issue might be special and needs special treatment. For this, raise a help request on Google Forum and let us know if you have any queries with the above fix.