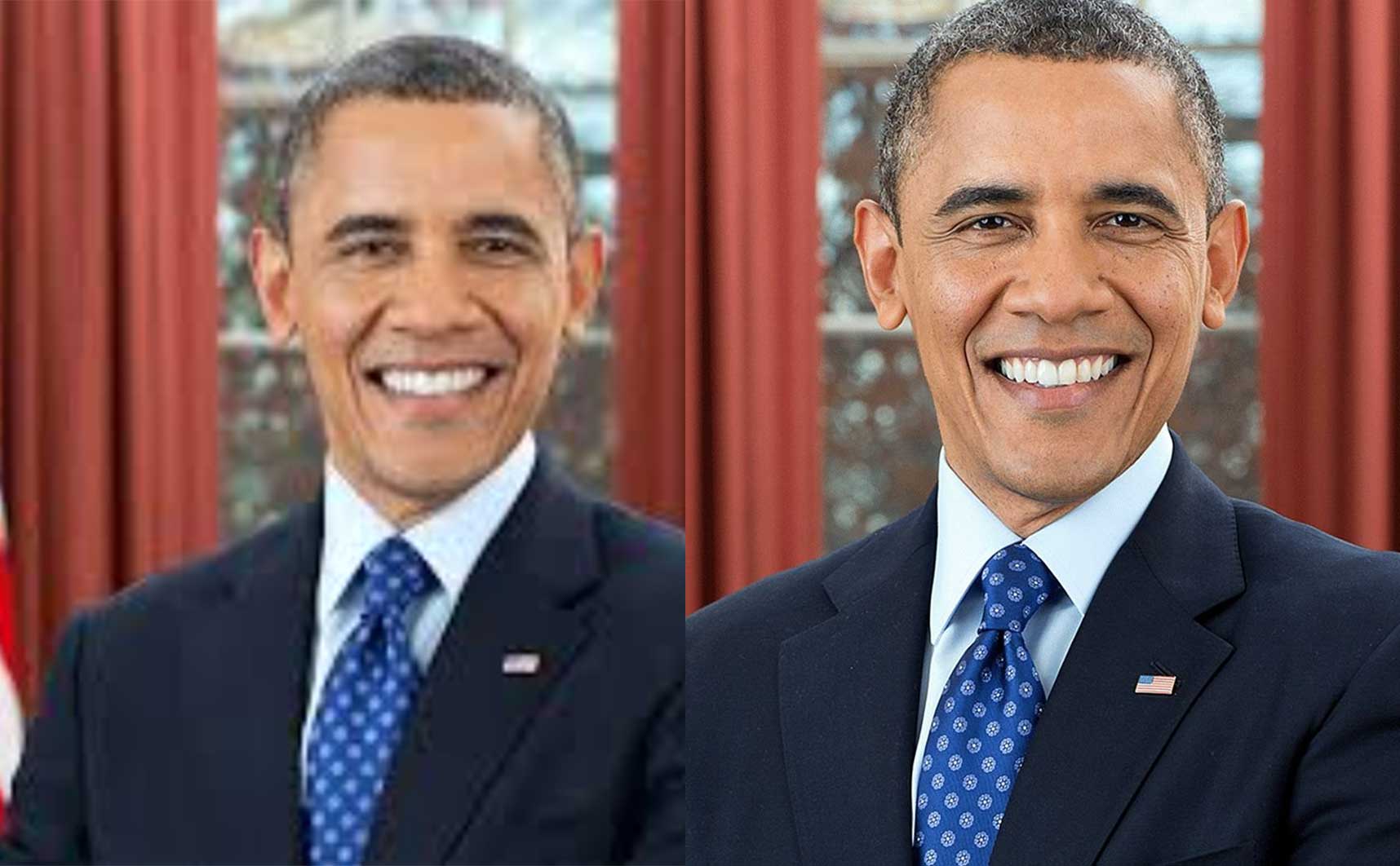 When you try to zoom in or open up a small image on a large screen, the pictures appear blurry and uneven. This is called pixelation, and it is prevalent when someone tries to open up a little size photo onto a big screen. Blowing up a smaller resolution picture to create a giant poster or image is not usually possible due to all blown up and without details.
Whether you wish to share it over in social media, or maybe you want it for your collection, there are ways to get an undistorted picture from a low-quality picture. So how can you generate a high-quality print from a low-resolution image? For that to happen, you have to reduce the pixelation caused due to upscaling. And to help with that, we have compiled this guide on pixelation reduction of images.
How to fix pixelated images?
When we try to view a low-quality image on a larger display by upsizing it, everything on the image appears blocky and unclear. But luckily, various software tweaks can fix a pixelated image. There is one option of using the online image editors or another option of using a program like photoshop, paint, and other similar graphic related applications. Indeed one of these means will work for you.
Do remember to keep a backup of the original file. If the process does not work out for some reason, you will have the option of reverting. Here we will first take a look at the online solutions and then the offline ones. The offline procedures do require you to have third-party applications in your system.
Online tools:
The best thing about using online tools is that it is device independent. You don't need to install any program or application. If you don't have your computer around you and need to work on an image on your phone itself, this would be ideal.
Fotor is an excellent choice when it comes to image editing. It has a simple interface, and the feature to reduce pixelation is also there in the effects option.
Go to Fotor's homepage.
Upload an image.
Click on effects in the left menu.
Under effects, go to Pixellate and turn the slider to the left to reduce the pixelation.
Fotor is not the only option when it comes to online tools, though. There are other services that you can use, and most of them will also have a similar mechanism for reducing pixelation.
Offline tools:
Now, if you have a computer and you want to reduce the pixelation just precisely to your liking adequately, then you should try out the professional tools. When it comes to photo editing, the best in the business is Photoshop. But you can fix the pixelated images with the Windows Paint application too. In this guide, we will show you how you can do it with both the applications.
Photoshop:
Photoshop is a premium, and it does cost quite a bit, but the features you get for it more than makeup for the charge. Many professionals use photoshop as their only tool to show up their creativity. Besides the price, Photoshop also has a few learning curves. It takes a while to fully understand the use and functionality of everything that Photoshop has to offer. When it comes to reducing the Pixelation of upsized images, Photoshop has something that can help too.
Open up your image in Photoshop.
Select Filter and choose Blur.
Then select Gaussian Blur.
Now adjust the slider for the blur and set it at an acceptable level and click on Ok.
Again select Filter and then choose Sharpen.
Then select Unsharp Mask.
Adjust the slider for effect and set it at an acceptable level and click on Ok.
Save the final result image.
Adjust the slider for both these filter settings to decrease the pixelation as much as possible. Move it around a bit more if you are not sure about the resultant image.
Paint.NET:
If you don't want to pay a hefty amount for Photoshop, then you can also opt for the free paint.NET application. It does quite several things, similar to Photoshop. Reducing the pixelation with paint.NET is quite similar to how we reduce the pixelation in Photoshop.
Open the image in the Paint.NET program.
Go to Effects>Blur>Gaussian Blur.
Adjust the slider for effect and set it at a level that is acceptable to you.
Again, go to Effects>Photo>Sharpen.
Again adjust the slider for effect and set it at a level that is acceptable to you.
Then you can save the image if you are satisfied with the result. If not, then try adjusting the sliders again.
There are several smartphone applications, too, which you can use to fix pixellated images quickly. Indeed, the different applications' interface will be different, but all of them will have the means necessary for improving pixelated photos.
The list of image editing applications is quite long in the Play store and the App Store. Give a few among them a try, and undoubtedly one of these will do the job for you.
So that is basically how you can fix pixelated images. If you have any questions or queries about this guide, then comment down below, and we will get back to you. Also, be sure to check out our other articles on iPhone tips and tricks, Android tips and tricks, PC tips and tricks, and much more for more useful information.