Gran Turismo 7 surely comes with awesome gameplay, some audacious cars, risky tracks, and a lot of events to explore from. The built-in AI gives you some challenging quests which would take some practice to win the battles. And the single-player campaign in Gran Turismo 7 is enough to keep your excitement on top gear at least for most of the beginning part.
However, if you start missing the exhilaration of the multiplayer mode throughout your journey, let me tell you the path for that is not as simple as in other similar games. Gran Turismo 7 has certainly different requirements to let you join the multiplayer mode and kill some good time battling with your friend. With that said, today we will look into how exactly we can play Gran Turismo 7 split-screen multiplayer mode.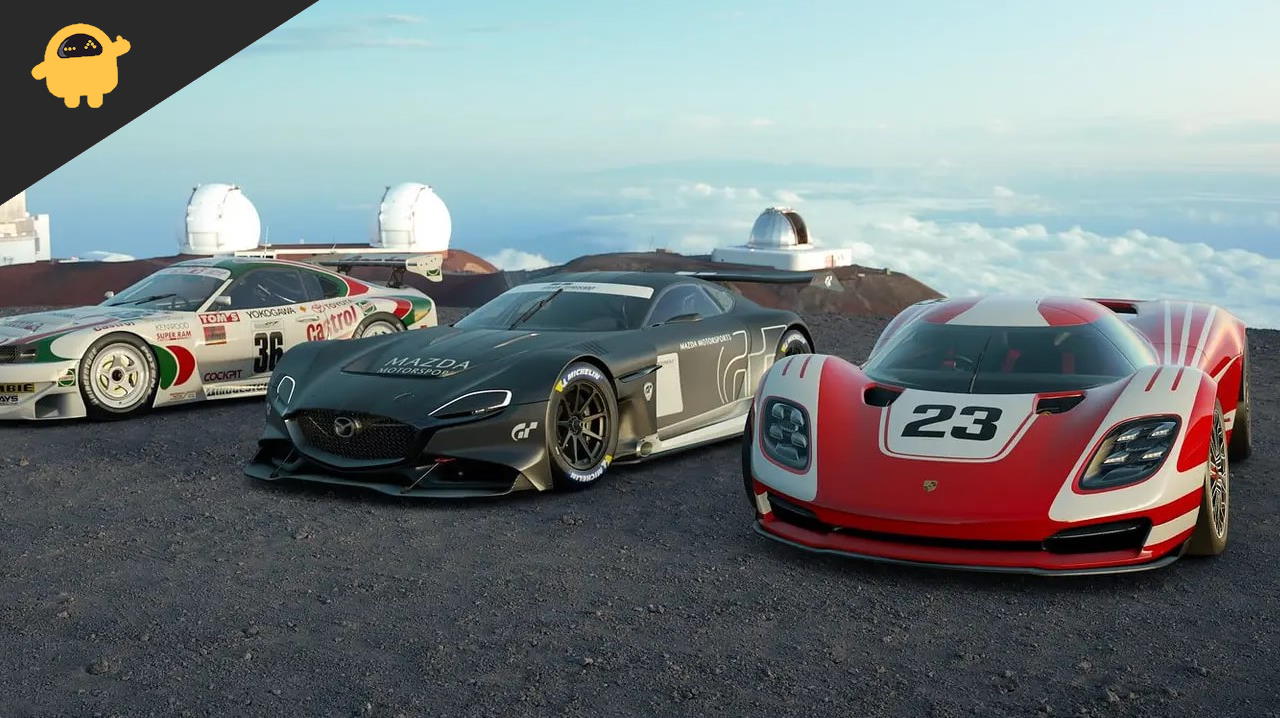 How to Play Gran Turismo 7 Split screen?
Most of the core features in Gran Turismo 7 are kept locked by default. So, as you progress through the game you need to unlock each of them one by one. And this probably makes Gran Turismo 7 a far more interesting racing game.
However, the heartbreaking thing here is, the split-screen multiplayer mode is one of the last achievements players can unlock in GT7. So, you need to wait for long enough before you could really fulfill your wish to play multiplayer with your friends.
First of all, to unlock the split-screen multiplayer, you must complete GT Cafe Menu 9. You need to end up in the first three positions in the Tokyo Highway Parade race. Once, you fulfill these achievements, you can see a new Multiplayer option will appear on the World Map.
Select the Multiplayer option. This will throw you two more options allowing you to either enter into an online lobby or go for a local split-screen multiplayer race. Now, as you select the split-screen option, it only allows up to two players to race at a time.
The multiplayer mode in GT7 allows the host to select the track, set the number of laps, and even the date and time as per their wish. Once, everything is done, both players can select their cars and the host can start the race. Both players can then enjoy a rough experience on the tracks through the split-screen multiplayer without any interruptions.
Conclusion
GT7 is slightly different from the other racing games as it brings in a lot of things to explore. However, you need to spend some good time unlocking them as you progress in your carrier. Gran Turismo 7 maintains the excitement level by locking most of the interesting features in the game. Split-screen being one of the highlighted features allows you to go multiplayer. Hopefully, after reading this article, it shall clear all your doubts regarding how to play split-screen in GT7. Although it is one of the last features you can unlock in the game, it is still worth the wait.