Some people are recently complaining that the fast forward or skip back options not working properly on their Plex media players. Plex is a server-client-based media streaming service. You can host your own server locally and add media to it. You can also stream media from third-party streaming services using plug-ins and addons.
The issue that we are going to address here is when pressing fast forward or skipping back, the video freezes or sometimes crashes and starts from the beginning. It can be very frustrating because skipping forward or backward is one of the core functions of the media player. You cannot imagine using any media player without this feature. So this needs to be fixed. That's why in this article we have come up with some possible solutions that you can try to fix the issue.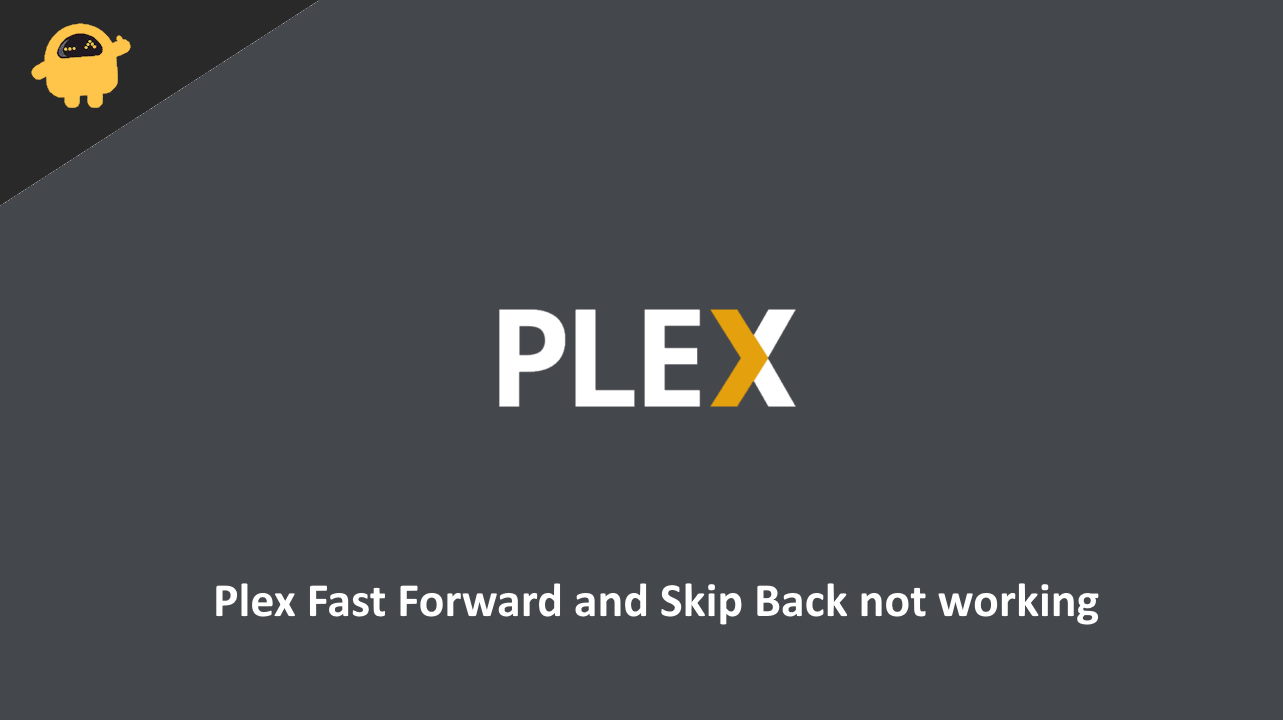 Fix: Plex Fast Forward and Skip Back not working
Down below are some basic fixes for the Plex problem. Before following them, I recommend you to restart your router and your Plex device. As most of these problems are temporary and will go away from a simple device restart.
Plex Infinite Buffering when trying to fast forward on Shield 2019 with Wired Gigabit and Direct Play on 4K Dolby Atmos File
by u/EdwardTeach1680 in PleX
Disable Direct Play or Direct Stream
Direct play or Direct stream allows users to play supported media formats from the server directly without the need to transcode it.
Open the settings option on your Plex media player.
Go to the video section.
Look for Direct stream and Direct Play.

Disable anyone and check if it makes a difference.
You will have to check with different combinations here. Try disabling Direct stream enabled and direct play enabled and vice versa. You can also try disabling them both at once.
Delete Cache files
Deleting cache files can speed up the playing process. Due to prolonged usage, plex may create larger no. of cache files resulting in this error.
In windows:
Open the Run box and enter the following path into it.

%LOCALAPPDATA%Plex Media ServerPlug-in SupportCaches

Click on enter and open the path.
Delete all cache files listed there.
Restart your Plex client and check.
In Mac:
In case you are using Mac OS, then you will have to follow these procedures instead.
Open Finder and click on Go > Goto folder option.
Paste the following location into it:

~/Library/Application Support/Plex Media Server/Plug-in Support/Caches

Delete all files and folders within it.
Now restart the plex client and check if the problem is still present.
Check the Subtitle file
Some people have also reported that disabling the subtitle altogether solved the issue for them. This issue could also result because of using incompatible subtitle files.
Go to the settings option on your plex client.
Under video see if you could find subtitle sections.
Disable it and check if the fast forward or skip back function work properly.
If working, then you will have to find ways to load a different subtitle file for your media.
Check the actual media file
The next thing you want to check is the actual media file. Because some times the actual media file might be having some problems resulting in this issue. Check if you can play the file without any issues with a media player like VLC locally.
If the file is having the same problem there, then you might want to check the file or consider downloading it again or copying it again from the original source.
Update the Plex server version
Sometimes, if you are using an older version of the Plex server, then you might find this issue. Because, if you check the release notes for the latest version, you will often find these bugs being addressed. So the best idea is to take a backup and update the version of the Plex server to the latest one.
Once you have updated, check if the problem is still present in the media player. If you have found any issues after updating, you can revert back to using the backup.
Conclusion
So as you can see, these were some solutions that you can try to fix Plex Fast Forward and Skip Back not working issues on the playing media. One more thing to notice here is if you are using weaker hardware to host a higher resolution media, then you may have some bottlenecks on the server end. So it is good to also check the resource utilization on the server end as well.