In this guide, we have listed some methods and ways that have helped many users fix images not loading in the PS5 store. The guide will provide full-fledged information about why these errors occur and how to resolve them. Developed by Sony Interactive Entertainment, the PS5 is essentially a home video game console. Owning a PS5 will eventually open up new gaming possibilities as it offers numerous games to play. Despite being a popular video game console, the PS5 store is still plagued by bugs and errors.
In the present time, many users have noticed that, when they launch the PS5 store, they find that game images do not get loaded. This is a crucial issue, as the first impression of a game comes from its images. When the images aren't visible, users don't get a clear idea of the game, which leads to a bad user experience. If you are also facing this issue and cannot figure out how to resolve it, then do not worry; we have a proper guide for you.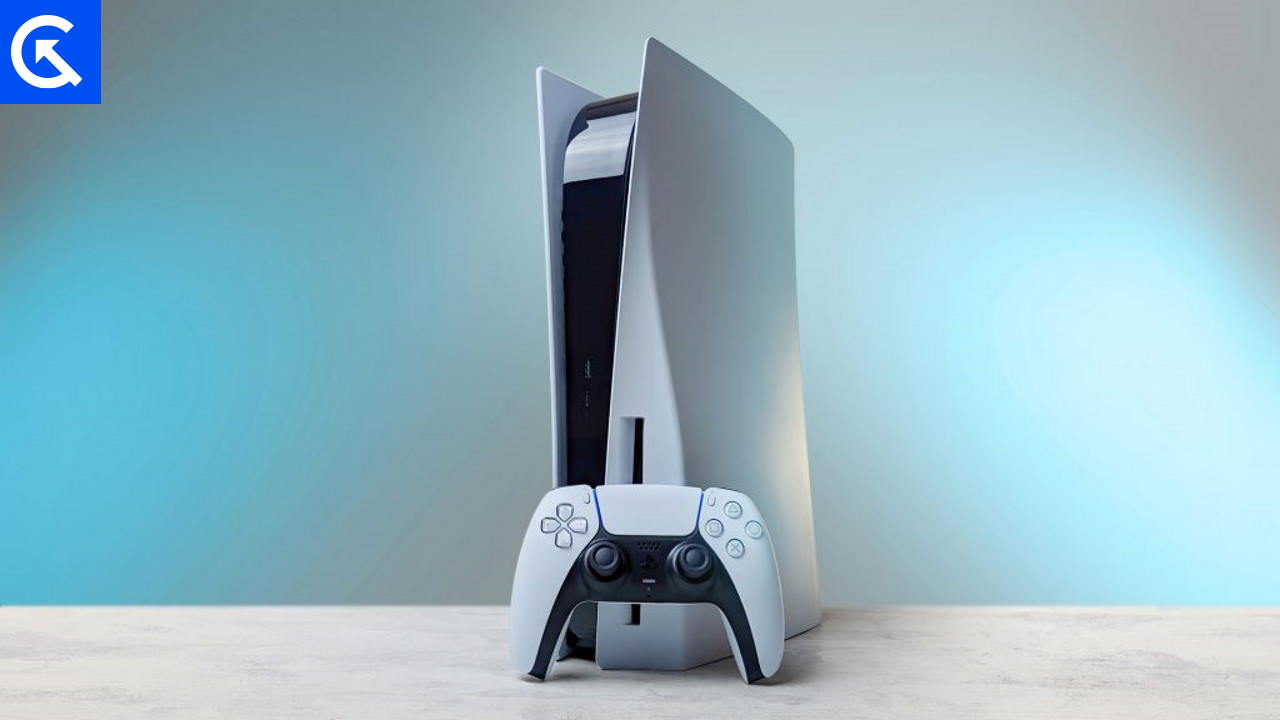 Fix: PS5 Store Not Loading Images
When we generally browse the internet, and something does not load up, we try to check our internet services or restart our device, but we almost never consider that there could be something else causing this problem. The whole point is that the reason behind images not loading in the PS5 store can be:
Corrupted files due to failed updates.
Bad internet connection from the user's side.
Server issues at PlayStation.
If there are server issues at PlayStation, then nothing can be done from your side. But you can always check if the PlayStation servers are down or not.
Method 1: Check PS5 Server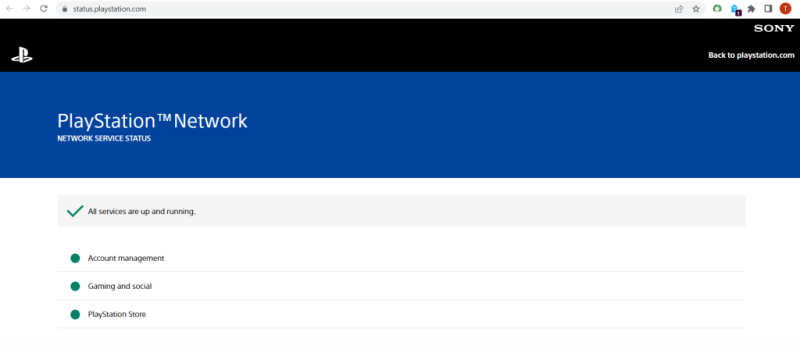 If you are currently experiencing an image not loading issue in PS5, you can check to see if the PlayStation servers are operational. To check the server status, click on this link. The displayed page will contain all of the server's status information.
Method 2: Restart PS5 Console
Restarting is considered the best and most effective way to solve any sort of error. Mainly, restarting your device deletes temporary caches that might be creating problems with the proper functioning of the PS5 store. You should definitely try this method, as it has worked for many users. The steps are too simple and are as follows:
Look up for your controller and press the PS button until the Quick Menu appears.
When the menu appears, select the Restart PS5 option.
Finally, press O or X (these can be default buttons for OK or enter; it varies according to the region) on your PS5 controller, and you are good to go.
after your console restarts. Check to see if the images are visible in the PS5 Store. If the images are still not appearing, then follow the next available method.
Method 3: Troubleshoot Network
PS5 mostly does not work when it experiences a slow network connection, which can be why the images are not loading in the PS5 store. When the content doesn't load, the first finger goes to the internet connection. So it is very important to check your internet connection before taking any other step that might hamper your data.
Note: A very stable connection is required for multiplayer games as well as the PS5 store. So, it is advised to connect your PS5 to a wired connection instead of using Wi-Fi, which might offer some disturbances.
However, to check the speed of your connection, you just have to perform a speed test with any tool you wish. It is advised to use Speedtest by Ookla to get better results (ping, upload speed, download speed, etc.).

After performing the speed test, if you find that the ping is too high and the speed is also low, then Perform a power cycle on your router. Just unplug all wires from the router, wait for at least 30 seconds, and plug it back in. Still, if the images are still not appearing, then follow the next available method for fixing your issue.
Method 4: Sign out or sign in to your PlayStation account
If all the above-mentioned steps do not work for you, then there are two possibilities. Either there is a PS5 user account problem or your PS5 is malfunctioning or probably broken.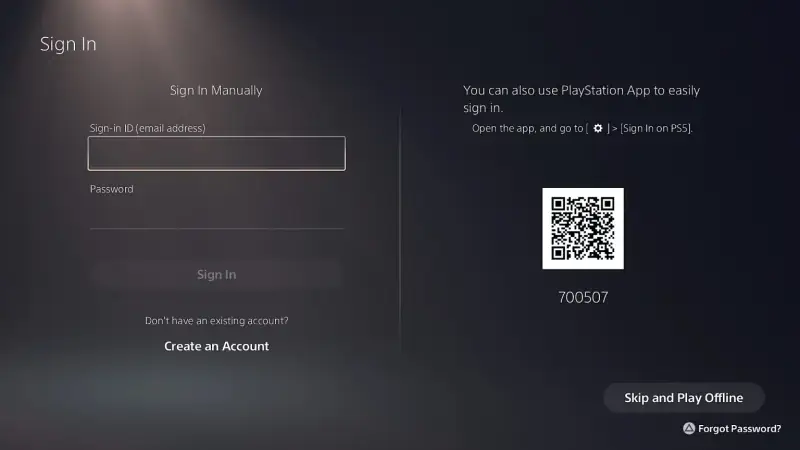 Navigate to the settings option using the controller on your device.
Look for user and account names and select them.
Finally, select sign-out by clicking the O or X button. (depending on your region).
When the PS5 restarts, give it some time, like 5–7 minutes, and try to sign in to your PS Network account. After successfully signing in, head to the PS5 store and see whether images are loading or not. If they don't, do not lose hope; just quickly follow the next available method for fixing your issue.
Method 5: Update PS5 Software
The failure of PS5 updates, which could have occurred due to interruptions during updates, could be the cause of the malfunction, which might have eventually corrupted the PS5 system data.
Updating is also considered the best way to eradicate any sort of error. It is possible that your current version of PS5 is experiencing "images not loading" problems, and there would be an available update to fix this issue. Simply follow these steps to see if any updates are pending or not: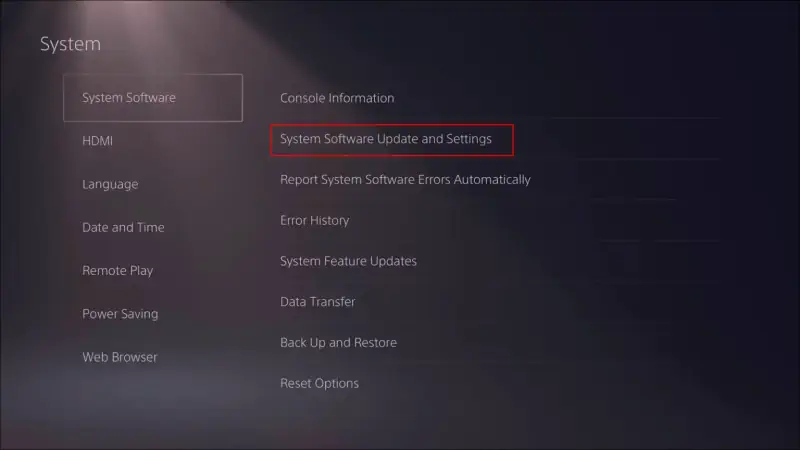 Navigate to the settings option on your PS5.
Select system software on the left sidebar menu.
Now select "System software updates and settings."
Finally, connect to the internet and click "update." Any pending updates will be downloaded immediately.
After successfully updating the PS5 software, launch the PS5 Store again and see if images are loading or not. If they don't, it means that something is wrong with the PS servers or your PS5. In that case, contacting support would be a better option. To contact the PlayStation support team, quickly follow the next available steps.
Note: While updating your PS5, do not interrupt the system. Ensure the internet connection is stable and there is enough power. If these criteria are not met, there is a chance that the PS5 will malfunction.
Method 6: Contact PlayStation Support Team
If all the above-mentioned methods do not work for you, you should probably contact the PlayStation support team. There might be such cases that we cannot notice, but the support team might notice, fix that issue, and your PS5 will work normally.
To contact the support team, visit the PlayStation official website and connect to the support team. Briefly describe the errors you are facing while accessing the PS5 store, and you are good to go. The support team will respond as soon as possible.
Conclusion
This brings us to the end of this guide for fixing the PS5 Store not loading images issue. The issue is usually due to a poor or slow internet connection. So, troubleshoot the network and use the above methods to fix the problem at your end.