Rainbow Six Siege is arguably the most popular multiplayer shooters from the previous console generation, and Ubisoft released Rainbow Six Siege in November 2015. You can play this game on PlayStation 4, PlayStation 5, Xbox One, Xbox Series X/S, and PC. You will work with a team to achieve victory through eliminations or completing objectives as a tactical first-person shooter online.
With the Rainbow Six Siege mobile app, you can play 5v5 fast-paced matches, and destructible environments are included. It's also possible to fully customize your soldiers, giving them a personal touch before a battle starts.
But, in the last few days, users have been complaining that the Rainbow Six Siege Mobile is crashing on Android and iPhone. That's the reason why we are here. This guide will teach you how to fix the Rainbow Six Siege crashing on Android and iPhone.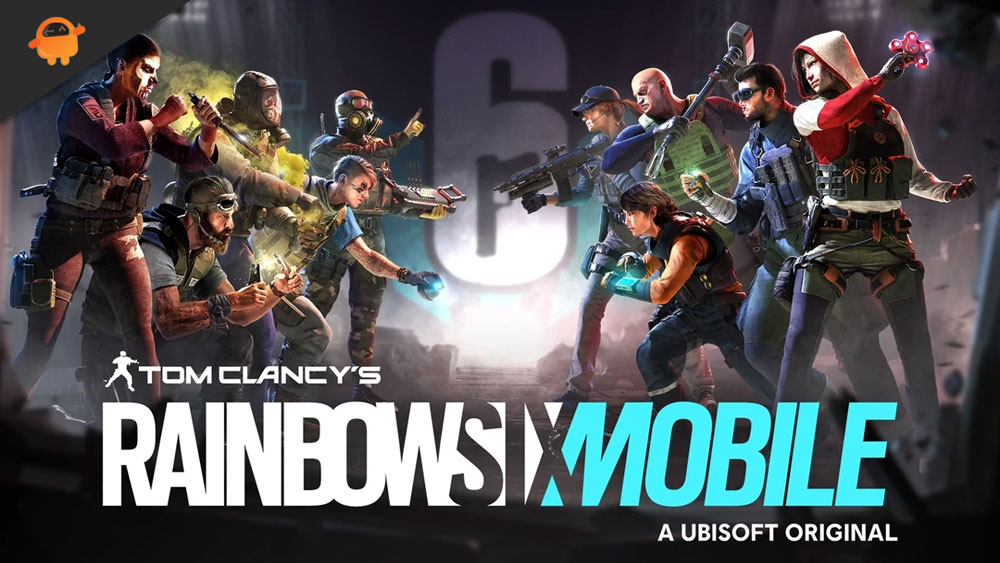 How To Fix Rainbow Six Mobile Crashing on Android And iPhone
There are various fixes that are available you can use to resolve the Rainbow Six Mobile crashing on Android and iPhone issues. So, in case you are facing this, make sure to perform the fixes mentioned below:
Fix 1: Unresponsive network equipment.
In addition to connectivity issues, you may also experience issues playing Rainbow Six Siege mobile if you're connected to a malfunctioning network or router. You should restart the router before playing Rainbow Six Siege mobile if it only crashes while connected to a particular wifi, like at home.
Fix 2: Game's Random Glitch
Even the most excellent games can crash due to coding errors. The first point should not be misconstrued as implying Rainbow Six Siege mobile is poorly coded. On the contrary, it means the opposite. It is, however, far too easy to overlook something along the way when building an app due to too many factors to consider.
You should always install patches or updates when they become available since developers fix bugs and report issues via patches or updates.
Fix 3: Damaged Game Files
It is possible for game files to become damaged or corrupted after an update or when certain critical system files change. There are some malware programs that can also change or reorder certain things, which can cause problems with certain applications.
Fix 4: Check The Game Server Status
If there are any ongoing server issues, you can follow the developer's Twitter account or check the official website. Or you can also check out the server status by going to the DownDetector/Rainbow Six Seige.
Fix 5: Restart Your Device
The next step is to restart your mobile device if you have confirmed there is not a server issue. The purpose of this is to ensure your system is refreshed, hopefully resolving the bug resulting in the app crashing.
Fix 6: Check For updates.
Rainbow Six Siege mobile updates almost automatically, as an outdated client or app will prevent you from playing online. If any available updates have been installed on your device, make sure to restart it afterward to ensure that everything has been updated.
Fix 7:

Run a speed test.
It is also vital that the speed of your internet connection allows you to play Rainbow Six Siege mobile normally. You can check the speed of your download and upload by opening the web browser on your mobile device. If you want to play this game online, you must have a download and upload speed of at least 5 Mbps.
Fix 8: Use wifi.
You can try switching to a faster and more stable wifi connection if the problem is with your data connection. You may have a problem with your mobile data connection if Rainbow Six Siege mobile stops crashing in a wifi connection.
Fix 9: Clear network settings.
You may need to refresh the network settings on your device if you're experiencing no difference whether you play over wifi or mobile data. Depending on your device, you may have to do one or more of the following steps. So, you can search for that on Google.
Fix 10: Power cycle your router.
Try rebooting or power cycling your router if Rainbow Six Siege mobile crashes only when you are connected to your home wifi. Simply unplug the router for 30 seconds after turning it off and unplugging it from the power source. When everything is back in order, check for the problem again by plugging everything back in.
Fix 11: Clear cache or reset the game.
There is a possibility that corrupted caches are responsible for game crashes on Android and iOS. You can try clearing your device's cache to see if that helps. For those who have not attempted it before, you can use Google search to learn how to do it.
Also Read: Fix: Rainbow Six Siege Low FPS Drops on PC | Increase Performance
So, that's how to fix the Rainbow Six Siege crashing issue on Android and iPhone devices. We hope that this guide has helped you. Meanwhile, in case you have any doubts or queries, you can clear them in the comment section.