Back in 2018, when Realme launched their first smartphone model, Realme 1, since then, they never look back. Over the years, they proved to be a budget-friendly smartphone maker brand. Recently, they have launched Realme C21 and C21Y that become the chartbuster smartphone of the year 2021. Realme launched both the smartphone just to target the budget range market with some decent specifications. This tutorial will teach you how to fix the slow charging or not charging issue on your Realme C21 and C21Y.
It seems that your newly purchased Realme C21 and C21Y handset is having issues with the battery charging within a couple of weeks or months. You won't probably care about charging your smartphone and started using your device while charging or left the charge overnight or started calling or even playing video games while charging, which will eventually cause issues. If that's the reason, check how to fix Realme C21 and C21Y Won't Charge or Charging Slowly.
Sometimes your device may stop charging for some unfortunate reasons, and you may start roaming for the troubleshooting fix on what to do next. So, it's always a better idea to check a couple of possible reasons and try following some of the workarounds before rushing to the nearest service center or a local mobile repairing shop. Maybe your device is turned off, or it ran out of battery juice, or even there may be a system glitch, etc.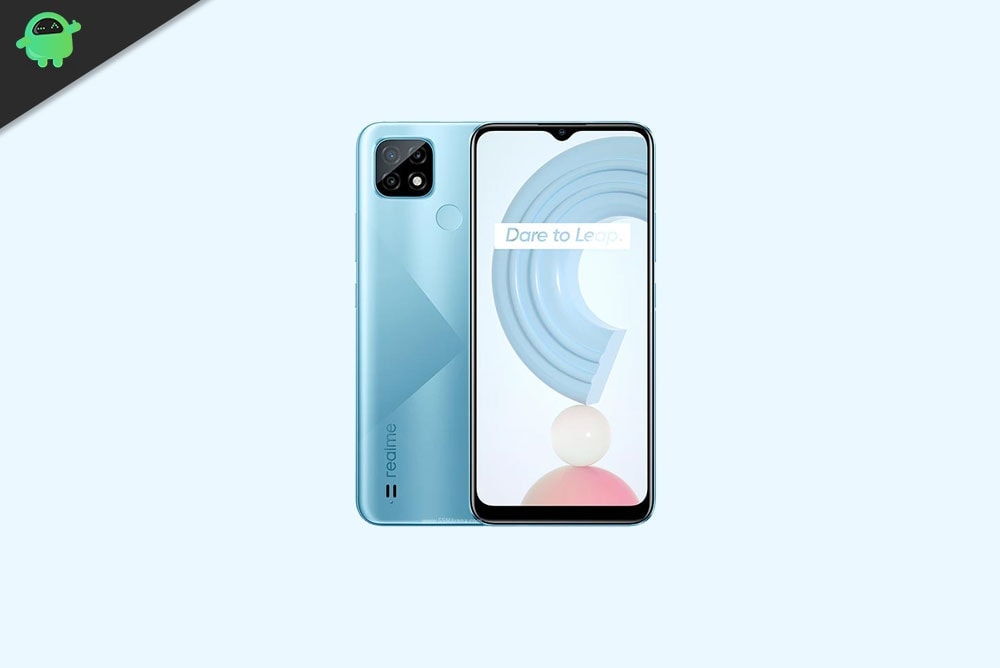 Realme C21 and C21Y Device Overview:
Firstly, as we already stated that these devices are pure budget range category smartphones. So, this means we should not expect more. But, yeah! They have some decent specs that make these smartphones eligible for the upcoming update.
If we talk about the screen, both the devices are compiled with the IPS LCD, 400 nits (typ) 6.5 inches display. Interestingly, both the devices come with Android 10, Realme UI out of the box. However, both the devices are clearly not for gaming Realme C21 Y comes with Unisoc T610 (12 nm) octa-core (2xX.X GHz Cortex-A75 & 6×1.8 GHz Cortex-A55) processor with Mali-G52 GPU. In contrast, the Realme C21 is accomplished with MediaTek Helio G35 (12 nm) octa-core (4×2.3 GHz Cortex-A53 & 4×1.8 GHz Cortex-A53) processor along with the PowerVR GE8320 GPU.
Now, from performance, if we move towards the memory section, both the devices come in two variants, i.e., 32GB/3GB RAM and 64GB/4GB RAM. However, more interestingly, this time, Realme features a reverse charging technology in both the device along with Li-Po 5000 mAh, non-removable battery.
Fix: Realme C21 and C21Y Won't Charge or Charging Slowly.
Luckily, we've mentioned a couple of solutions below that should help you out of the temporary battery charging issue. But if there is an issue with the device battery on the hardware level, then you'll need to head over to a repairing expert or the nearest service center. So, without wasting any more time, let's jump into it.
1. Restart Your Device
If your device isn't charging or you're facing the slow charging issue for the first time, then make sure to simply restart your phone to refresh the system or any kind of glitch (if any). Although some users may not find it useful enough, we'll recommend you to perform this step. So, just press & hold the Power button and then select Restart.
2. Boot Your Device in Safe Mode
If your device still has a charging issue, then make sure to boot your device in Safe Mode. It will basically allow core system apps and services that come out of the box and disables all other apps or services on your device to allow you to check what's causing such an issue.
To do this: press & hold the Power button, then press & hold the Restart option, which will prompt you whether to boot in Safe Mode or not. Confirm the action, and your phone will boot into the Safe Mode. Once you troubleshoot the reason for the issue, you can restart your device normally to boot into the system. Keep in mind that not all Android smartphones do come with this Safe Mode feature. So, you'll have to check for the tweak respectively.
3. Check Charging Port
It can be possible that the charging port on your handset is either physically damaged or some dirt/dust, moisture is causing such an issue. Therefore, it's always a better idea to simply check for the charging port manually.
If dust or moisture is visible, gently use an earbud to clean the reachable area inside the port. You can use some alcohol or tempered glass wiping cloths to clean the dirt or moisture whatsoever gently. However, if there is no such thing present and the charging port seems good enough, you should follow the next step.
4. Try Using a Different Power Outlet or Adapter
Sometimes it may also be possible that your charging adapter or the power outlet has some issue. Make sure to try using a different power outlet first and if the battery still won't charge or seems slow in charging then you should try using another charger (adapter).
You should also check for the USB cable whether both sides of the port working well or not. It's better to try another USB cable too.
5. Check for Loose Fitting
Check whether the charging port of the device has some loose fitting or not. If it seems or feels slightly loose or wobbly, it may be one of the possible reasons for the disconnectivity in the charging. Try using another USB cable that has tight-fitting to the charging port or gently press and hold the charger to check if that helps or not.
6. Check for Software Bug
Make sure that it's not a software bug or something like that on your Realme C21 and C21Y. Because sometimes a software glitch or bug can also cause issues with the battery charging like slow charge or won't charge at all or device overheating or even the device shows it's charging but it actually won't then make sure to try out the Ampere app to check whether the battery is actually charging or not.
If not, then the chances are high that your device software has some bugs or cache data-related issues. So, if there is some battery left on your handset, check for the pending software update and install the update. The latest software version can fix the bug or any kind of cache data issue.
7. Check for Water Damage
If your device gets in touch with water and it's slightly wet, or the charging port is wet, then make sure to dry it out completely. You can use an air blower, hairdryer or directly keep the device upside down under the sunlight for some time to dry out the charging port properly.
You shouldn't even try charging your handset when the charging port is wet to avoid any kind of short circuit inside the device.
8. Perform a Factory Reset
if your device has enough battery juice left, then make sure to perform a factory reset from the settings menu to check if that fixes the software-related issue or not. Keep in mind that performing a factory reset will delete the user data entirely from the device. To do that:
Go to Settings > Head over to Backup and Restore / Reset.
Select Reset > Go for Factory Reset / Full Data Reset.
Confirm the task if prompted and wait for the process to complete.
It may take some time to reset your device and boot into the system again completely.
Once done, you'll have to go through the initial setup process.
Finally, check whether your Realme C21 and C21Y are still Charging Slowly or Won't Charge at all.
9. Visit a Service Center
As a final resort, if everything fails to fix the specific issue, we recommend you rush to your nearest service center with documents if your device is under the manufacturer's warranty. Even if your device voids warranty status or the warranty has expired, you can go to the service center for further assistance or repairing process.
The chances are high that the battery has been damaged or some internal hardware part is broken or damaged physically due to some short circuit or hard fall or pressure on the handset from outside. For your ease, you can also visit the nearest local mobile repairing shop if you want. Repairing the device or replacing the battery should fix the issue for you.
That's it, guys. We assume this guide was helpful to you. For further queries, you can comment below.