Google meet can record the audio and video of that particular meeting, but you have to take permission from the host. But as of now, there are many other ways to record the meet call without any authorization from anyone. You can use these methods to record Google Meet calls without permission.
Google meet is a popular video communication service developed by Google, formerly known as Google hangout meet, and also it is a business-oriented version of Google hangout platforms. It is free software that any Gmail user can create a video meeting and invite up to 100 participants in their meet for 60 minutes for free. Due to its free nature, it is being used for many official purposes as well including online lectures, office meetings, school meetings, etc.
In this current situation of pandemics, the popularity of video communication apps increased a lot. Where everyone is at home due to certain continuous lockdown in different parts of the world, they can communicate with Google meet. Sometimes we are busy with some other work and cannot join the meeting or classes due to some circumstances; in such cases, you can record Google meet calls to watch them later.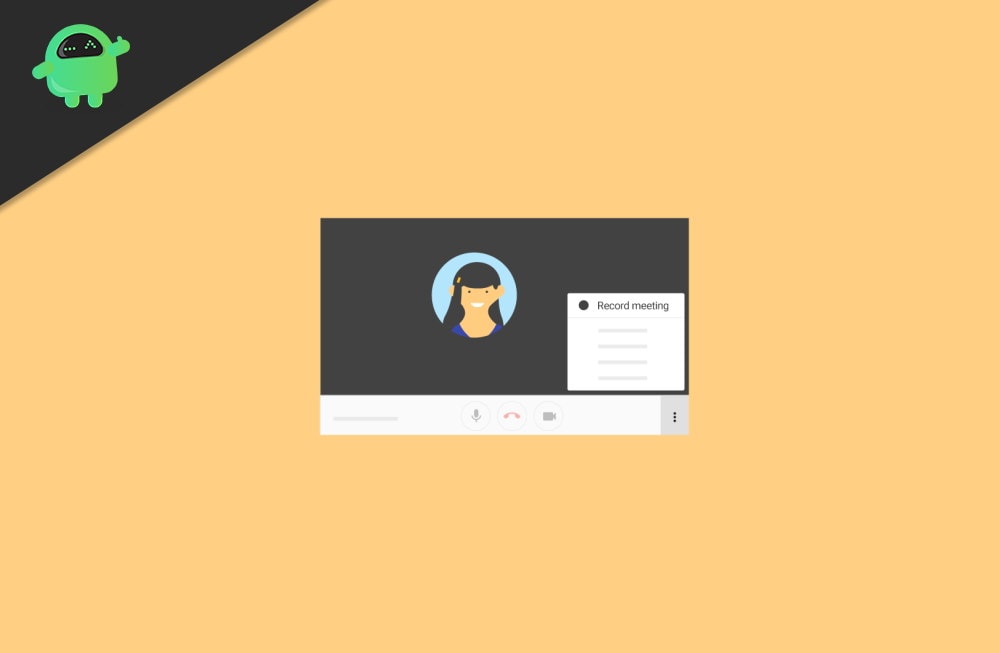 How to Record Google Meet Calls Without Permission
Google meet provides a feature to record Google Meet calls, but you need to take permission from the host as well. Whenever you start and stop the recording, it will notify all members. Here we have few methods to record the video during the meeting without any permission.
Method 1: Using the Third-party Softwares
The most popular way to record any Google meet calls directly into your devices. The apps or software are free to use and give 4k video recording, Backgroud noise cancellation audio, Record screen with audio, and schedule recording sessions in advance. Some of the popular app lists are:
G-suit
G-suit is a suite of cloud computing, productivity and collaboration tools developed by Google. It will automatically provide a google meet recording feature to the user. It is paid service by Google and also offers 14 days trial but after you purchase any plans. After that, you have to activate all features on Gsuit for Google meet. This an official way to record the Google Meet calls.
Vmaker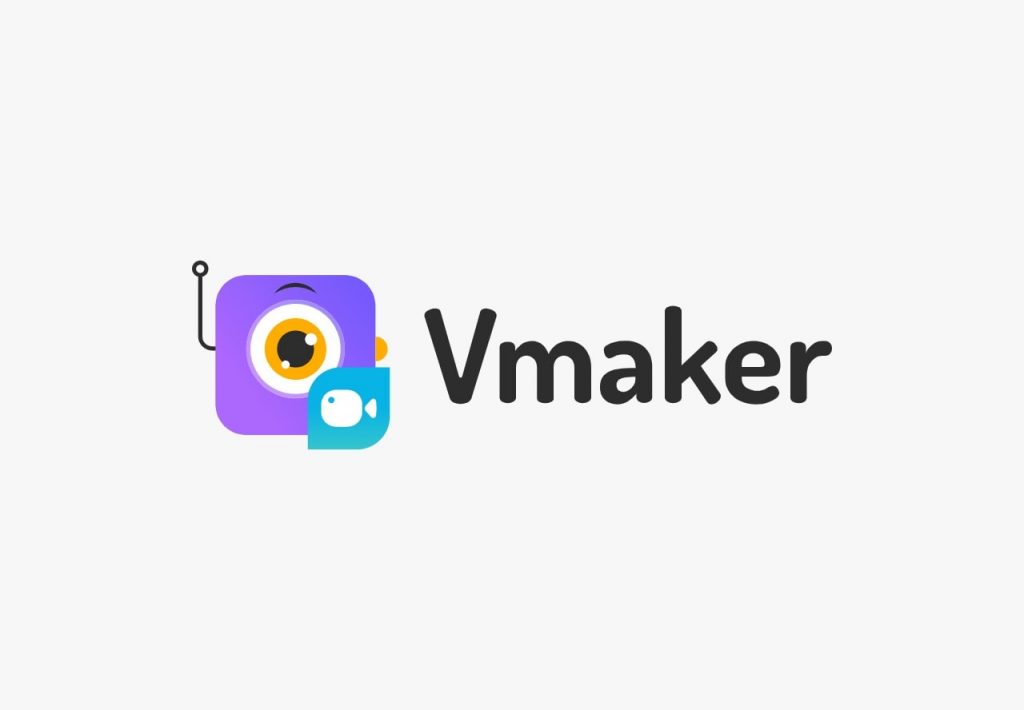 Vmarker is another screen recorder app that is specially used to record Google Meet calls. This app is available for iOS users only, and the devs of Vmarker are planning to launch on all platforms like Android and Windows. Vmarker is providing unlimited recording for free, and you can record the video with clear audio. It also offers 4k recording, and you can schedule your meeting recording. Moreover, you can share the recorded videos with your friends or on social media platforms, including YouTube.
ZD soft screen recording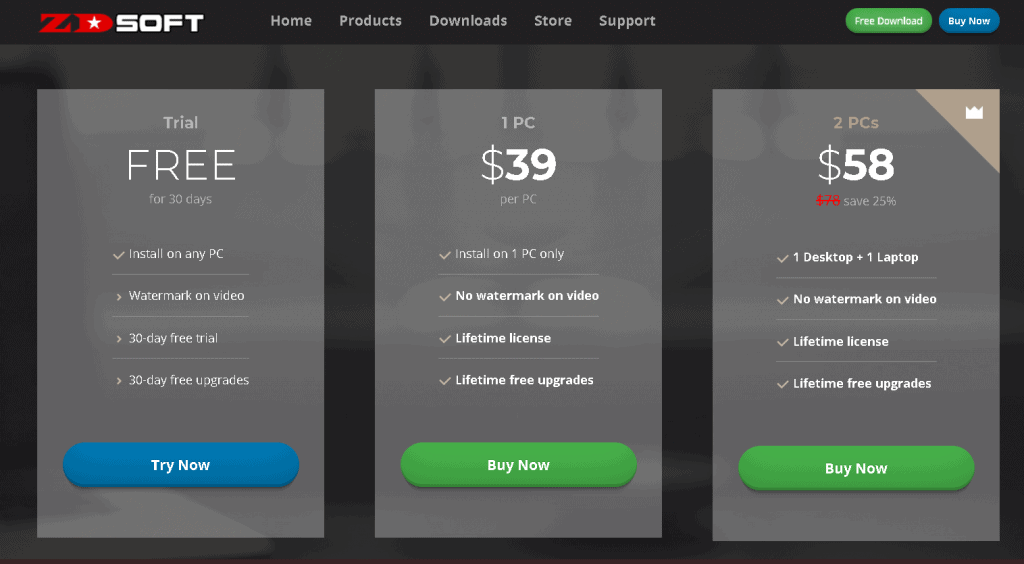 ZD soft screen recording is a lightweight software that is used only 1% of the system CPU. It also provides a 4K recording with a 120 FPS frame rate. The unique feature is you can record over 24 hr duration. The other element is you can capture a particular window, and this app provides a free trial version for 30 days after that, the price starting from $39 onwards.
Screen Recorder
Screen recorder is a powerful video conference recorder. In this app, you can download high-quality Google meet sessions as well as gameplay, conference, and tutorials. You can also record the video from YouTube and other social media platforms and streaming sites. In addition, you can edit the video while recording, like caption, highlight, etc.
Method 2: Record Google meet calls via Chrome extension
If you don't want to install any software or app in your system, then the better option is to use a Chrome extension instead of any app. There is a vast amount of extensions available in Google Chrome for every task. So for Google meet call recording, try these extensions:
Screen recorder – It is widespread and absolutely free for the unlimited recording of desktop and any tab. The main feature of this extension is it won't put any watermark for the recorded video.
Download on Chrome Webstore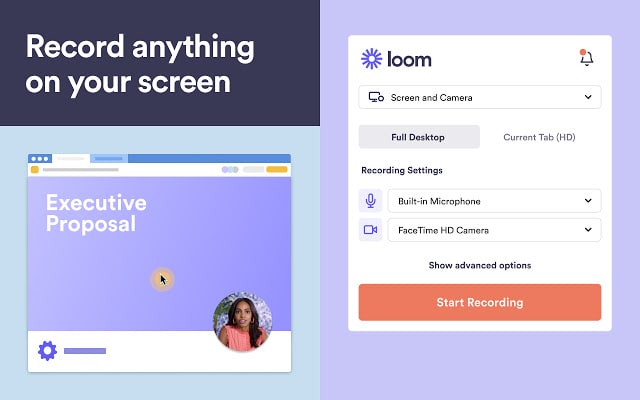 Loom – Loom is a screen recorder and video editor with more than 7 million downloads and has a 4.2-star rating. You can record anything on 720p HD even outside of Chrome, and it is free to use the extension.
Download on Chrome Webstore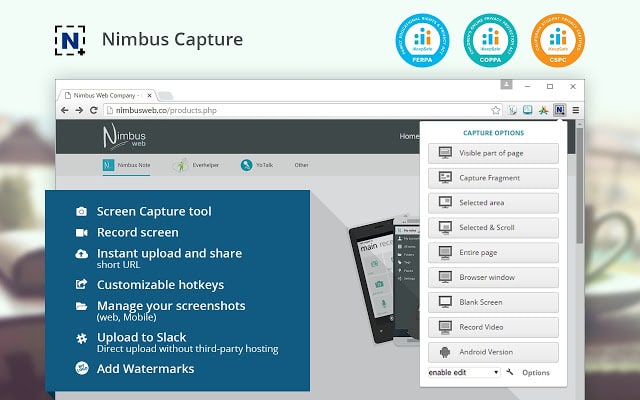 Nimbus – Nimbus offers a unique set of features that is you can take scrolling screenshots or capture a video from the tab and edit it simultaneously. Moreover, you can export the recorded video or screenshot in all leading formats.
Download on Chrome Webstore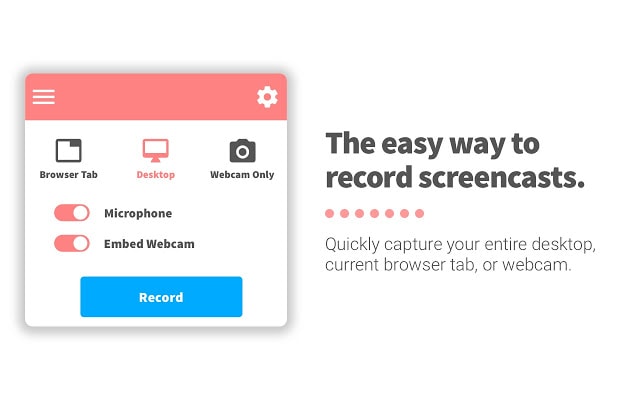 Screencastify – The most popular extension of Chrome, and it will record the video of the entire desktop and browser tab as well as you can record video by your webcam. The extension provides free recording for up to 5 minutes for a lifetime and free unlimited recording. After that, you have to pay $49 per year.
Download on Chrome Webstore
Method 3: Use phone Screen Recorder
Above all, if you use the Google Meet app on your smartphone, you can use the inbuilt screen recorder feature to record the call without any permission. You don't have to take permission from anyone, and the video recorder is almost provided in all leading smartphone brands, including iPhone and Android.
Conclusion
These are some methods that you can follow to record the Google meet calls without permission. For software, I recommend you to use Chrome extensions, as they are fast, small, and free in most cases. Also, if you use Google Meet mostly on your smartphone, you can use the built-in screen recorder feature from your smartphone to record the meetings.