If you are a player of Red Dead Redemption 2 and want to obtain the role of a collector, then you must find Madam Nazar. NPC (Non-player character) Madam Nazar is the head of the Collector. It is quite easy to find her initially and begin the online quest, as her location will be marked on your map.
However, after that, to pay her subsequent visits, you might have to run some errands. The key reason being that she keeps changing her location daily, and makes a random selection among 12 locations. However, we have here a few tips and tricks to help you determine her location. So, without any further ado, let's jump in.
Where to Find Madam Nazar?
Even though the most straightforward answer, in this case, will be, just by going through all twelve locations in search of her, it is a pretty time-consuming solution. Given that the map of the Red Dead Redemption 2 is quite large. Therefore, depending on some quick tricks can come handy in this situation. Moreover, we have crafted out a map that will help most of the players with the locations of Madam Nazar below.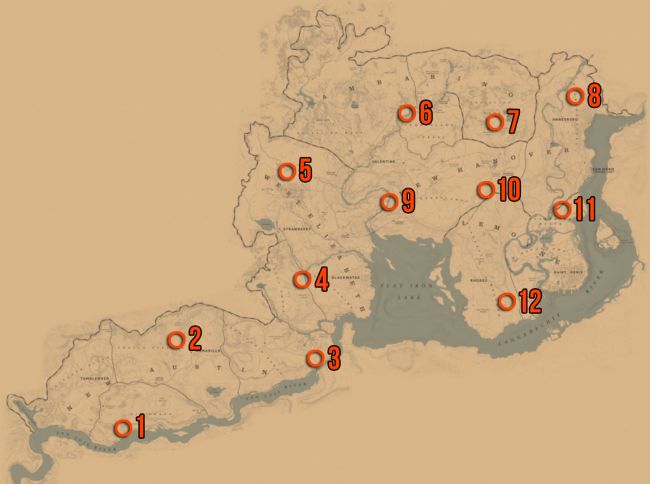 If you have already purchased the Collector's map from Madam Nazar, then put it to use. It will reveal her exact location. But be careful. If you already have an active collector's map, this will overwrite that map. So, it is advisable for you to finish one map at a time. In other words, don't activate the second map if you already have one activated. The purchased collector map looks like the below picture.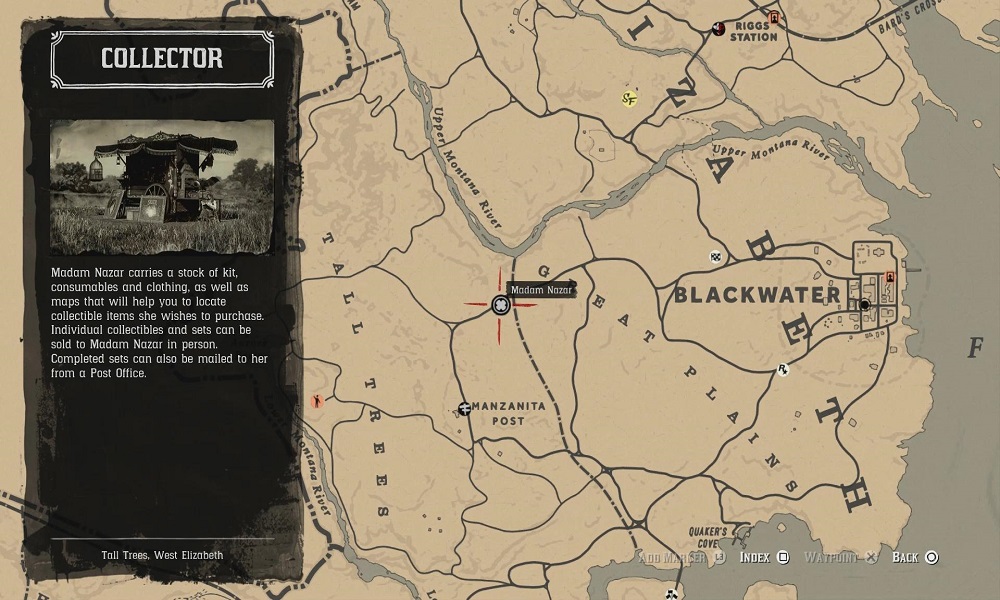 Another one is more of a bug, which might end up helping you in your quest. Whenever a player is wanted and receives bounty, this glitch occurs. In this glitch, Madam Nazar's location appears as an X on the map, thus making it easier for you to find this saleswoman. It ends up revealing Madam Nazar's all 12 locations on the map, allowing the player to search one location at a time.
From Friday 1st May, The Read Dead online Madam Nazar locations are on the path of Northwest of Armadillo, which is near the Cholla Springs.
Running errands in search of Madam Nazar daily can be time-consuming and tiring as well. So, our suggestion for you will be to use any of the above-mentioned hacks. Because if you want to fit into the role of a collector, you need to find out Madam Nazar first.
We hope you find this guide useful. We have more of them; you can go and check out our iPhone Tips and Tricks, PC tips and Tricks, and Android Tips and Tricks. You can also participate in the $150 giveaway by subscribing to our YouTube Channel. If you have any feedback or queries, comment down below with your name and e-mail ID. Happy Gaming!