Bluetooth similar to any other component in your phone is an imperative feature that lets the user share and exchange data with ease. Bluetooth has been around for over a decade now and seems to be a feature that you will find in all smartphones excel iPhones. Xiaomi Redmi Note 5 has an intuitive Bluetooth feature to enable the exchange of information across devices. Although the smartphone has various another method of data exchange like WiFi Direct or through third party transfer apps and more.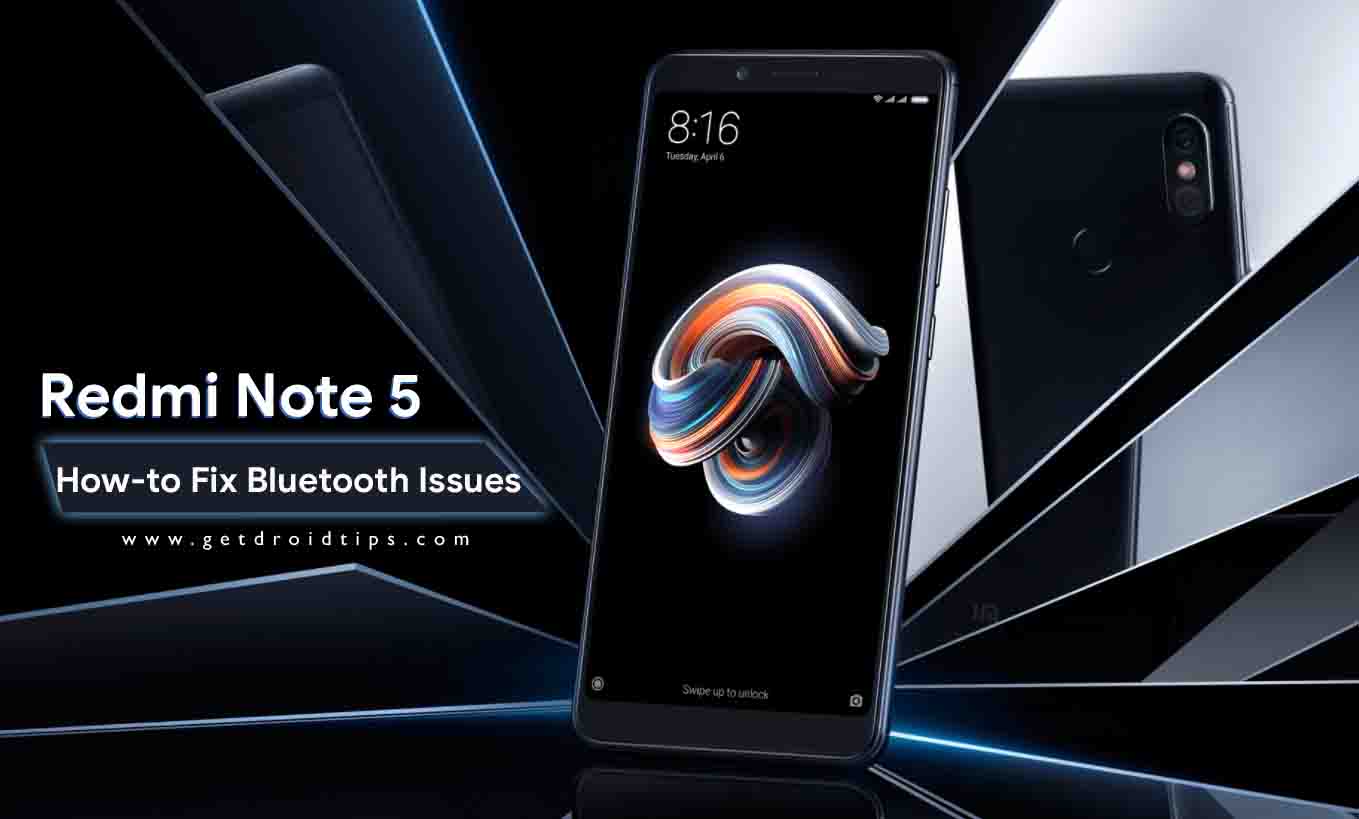 But most people use Bluetooth anyway. But chances are that it won't work? It is as similar as any other feature on your smartphone which is prone to error. Bluetooth can be used as an alternative but what if it is the sole method to transfer some sensitive data and your phone is having a connectivity issue. Well, don't worry because we have you covered. This is an easy to follow guide on how you can fix Bluetooth connectivity issue on your smartphone and that too without much technical knowledge. Xiaomi Redmi Note 5 has its own share of common issues that the users have already inquired about it on the internet.
What are the Redmi Note 5 Bluetooth Connectivity Issues and Fixes?
Following are the details on the Bluetooth connectivity issues and fixes that will enable you to revive Bluetooth on your device.
#1 Method – Toggle Bluetooth
Toggling can solve numerous temporary issues such as lagging, freezing, unresponsiveness performance issue, unavailability of wifi connection. No doubt it is the first method in the list where users have to toggle the Bluetooth settings ON and OFF. A few times is recommended before you can finally for the touchscreen device to pair. In Xiaomi Redmi Note 5, drag the notification tray and then, toggle the Bluetooth switch to Off and then ON for 3 to 4 times and then try connecting the device again. Hopefully, if its a temporary issue or something át the moment' issue, it will fix itself immediately. If not, then don't worry because we have numerous methods available in the extract.
#2 Method – Check the Visibility
Assume that you switched ON the Bluetooth on your device and want to pair with another smartphone. But another phone can't detect if your Bluetooth network is enabled or not. What to do? It can be due to visibility settings. Android smartphones have a feature where they can select whether to make visible their Bluetooth or not. If it is hidden, the recipient phone will not be able to detect your phone. Toggle and enable it and check again. It must probably show your device on your friend's phone.
#3 Method – Delete Paired up Devices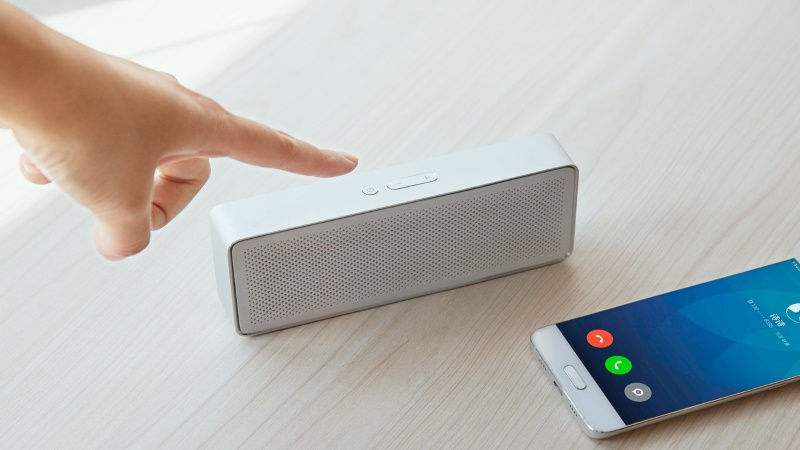 If your Bluetooth is enabled and your friend's phone has detected but it is not pairing. It can be due to unavailability of space on your phone to pair a new device. Bluetooth in your smartphone may have a limit of total users that can be paired. The limit can be 5 or 10 devices but exceeding which, it will no longer accept new association. It is a fairly simple Bluetooth connectivity issue. The solution is to delete previous pairings on your device and then try to pair it again. You can check the pairings at Settings > Bluetooth.
#4 Method – Reboot the Phone
Another easy and generic solution is to reboot the device. Sometimes, using too many apps and services at once puts the phone into using more resources thereby overburdening it. If you did this and then try to connect to a Bluetooth device, chances are it won't work. This is a temporary issue and can be resolved following the first method. If not, use the second method. Press the 'Power button' and choose 'Power Off' to switch it off. Wait for a few seconds and then reboot the device. Doing so will free the resources that were earlier in use providing the required resources to connect anyway to other pairing devices.
#5 Method – Clear Cache Memory
Cache usually stores bits of data of the apps and services earlier used to access it quickly when you try to open it later. But, the cache has lately been a problem that many users have reported and it is general for all the devices. Thankfully, clearing cache memory on Android devices isn't too difficult. Moreover, you have plenty of options to clear the cache memory. Visit App Settings > App Manager > Bluetooth and locate the button 'Clear Cache'. Press it and it will be erased from the device. Just to be on the safe side, go to Settings > Storage and located Cache Memory which is the total cache used by the device. Tap on it and then, clear it that will free up resources and will make your phone faster.
#6 Method – Wipe Cache Partition
Another alternative to the fifth method is to clear cache partition using the Recovery mode. This is a pretty powerful method that will wipe cache memory and partition from your device and probably solve the majority of performance and system related issues on your phone.
Power Down your phone and keep it idle.
Press Volume Up key, Power key and the Home button on your device and hold it for 10 to 20 seconds.
When the android logo shows on the screen, leave the Power key.
This will boot the system into Recovery mode.
Use Volume Up and Down button to scroll and hit the Power key to confirm it.
Scroll to the 'wipe cache partition' and confirm it that will clear all the cache memory on your phone.
Reboot the device by pressing on 'reboot system now' and try to use Bluetooth now.
#7 Method – Factory Data Reset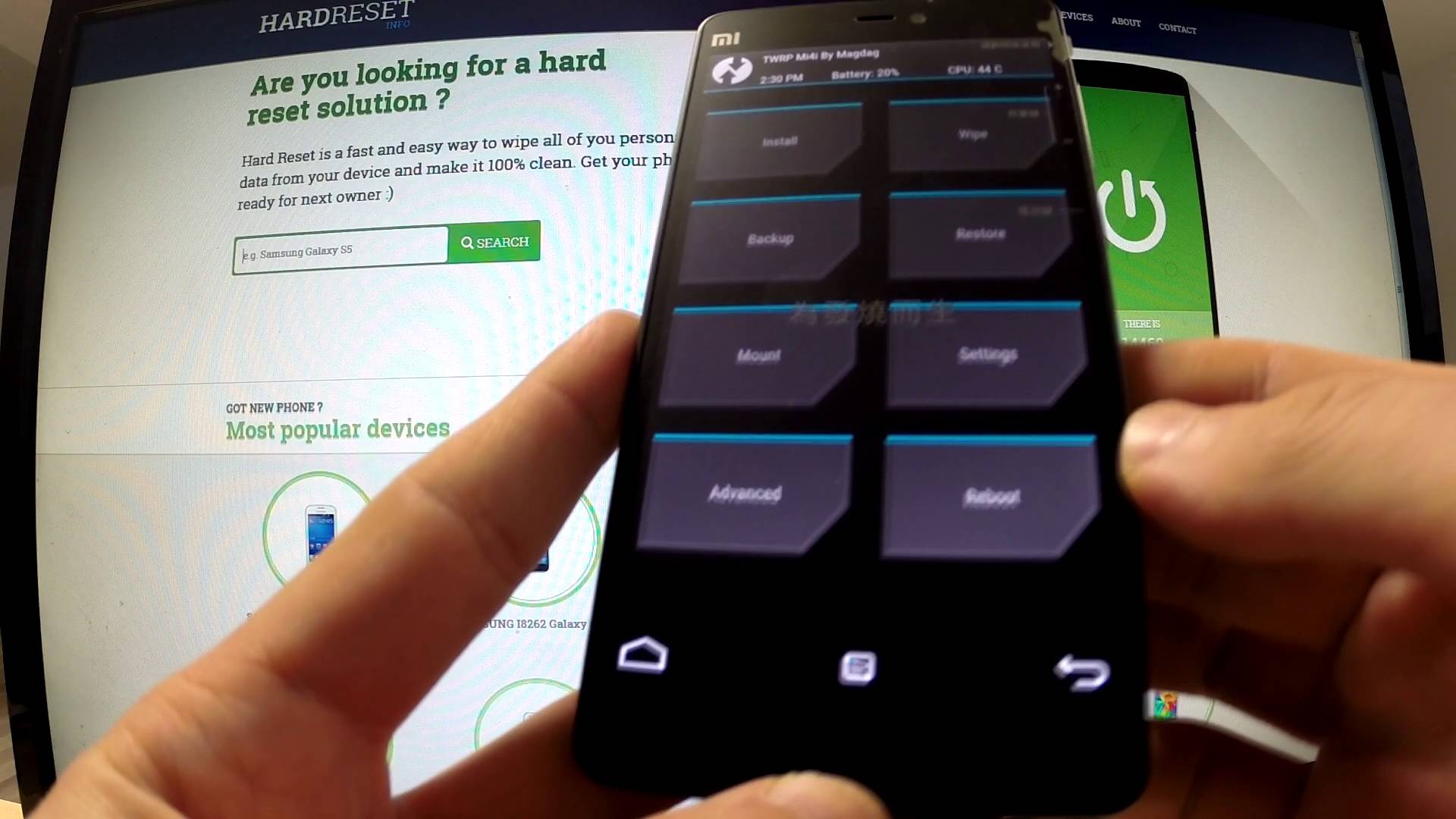 Getting the phone restored using Factory Data Reset (FDR) option is a radical and big step. So think before you do it as it will resolve the there connectivity issue but it will also delete all the data on the device. I recommend the users to take a backup of the data. There are plenty of methods that you can use to backup the data. Once you have saved the data, follow this guide to perform FDR using Hardware Keys.
Switch OFF the phone.
Press Power button, Volume Up and Home button on your device and hold it for 10-20 seconds.
Release the Power key once the display shows Android logo.
You have successfully entered the Recovery Mode.
Scroll from amidst the menu using Volume up/down button and use the Power button to confirm the selection.
Scroll towards the option 'wipe data/factory reset' and then, confirm by hitting the option ' Yes – delete all user data'.
The phone will automatically restore the phone.
Reboot the device and hopefully, it will resolve the Bluetooth connectivity issue that you have been observing.
I hope this guide was helpful to resolve the Bluetooth connectivity issue.