Apart from searching for jobs and all the other things LinkedIn provides you an option in which you can display on your profile that you are searching for jobs. And it shows on your LinkedIn profile as Open to work. But, if you don't want it to show on your profile, you can simply follow these steps to remove it.
LinkedIn is an app that is like Facebook or any other social app, which professionals use to provide or get some jobs. Though it is one of the most useful apps for getting jobs, only a few people know about it. Whether you are working at a big firm or running a small business, everyone can suitable jobs for themselves on LinkedIn.
Consider LinkedIn the high-tech version of attending a conventional networking event, where you meet other professionals in person, Engage in a brief conversation about your work, and trade business cards. It resembles a sizable online networking gathering.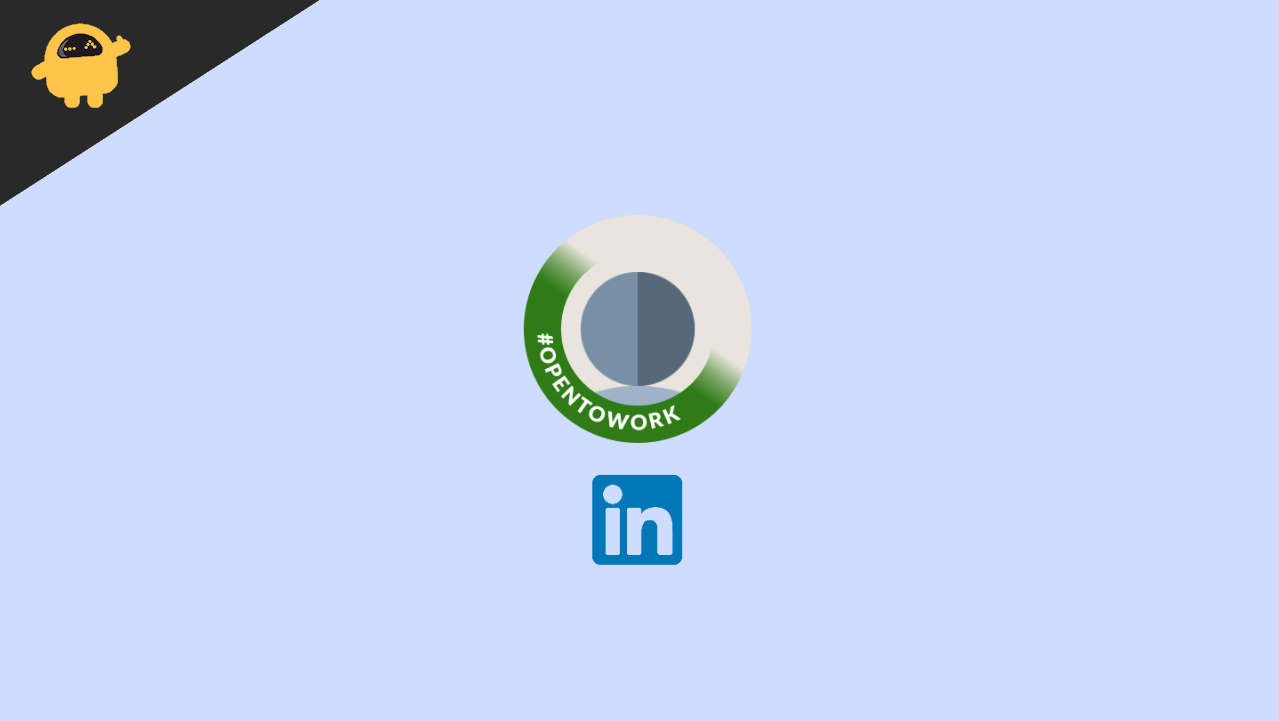 How To Remove Open To Work In LinkedIn for PC
Visit LinkedIn.com and select "Me" from the home page's upper right corner.
Choose "View Profile."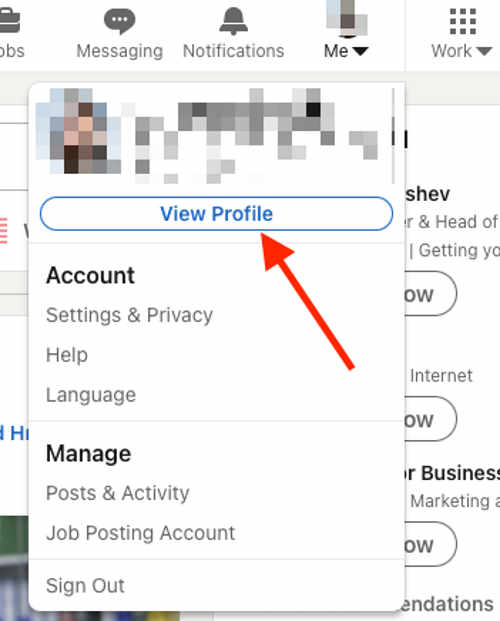 Alternatively, you can access your profile by clicking on your profile photo in the top-left corner of the screen.
To bring up a pop-up window, click on your profile image. From the menu at the bottom, select "Frames."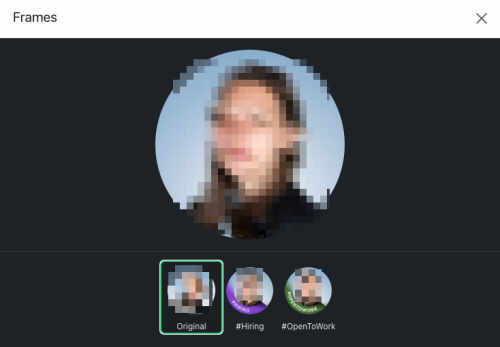 You'll see that the current frame for your profile photo is set to the hashtag #OpentoWork. Choose the Original frame, then click "Apply."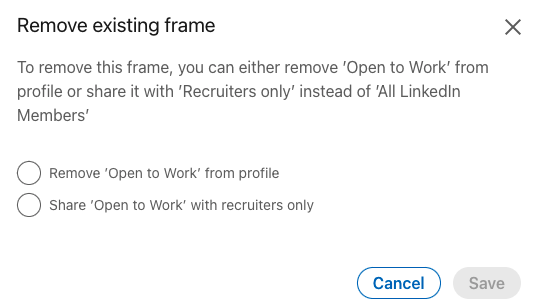 A pop-up box will ask you if you want to change the sharing setting from "All LinkedIn Members" to "Recruiters only" or remove the "Open to Work" designation from your profile.
How To Remove Open To Work In LinkedIn for Android
Tap on your profile image in the top-left corner of the LinkedIn app after opening it.
From the slide menu on the left, choose "View profile."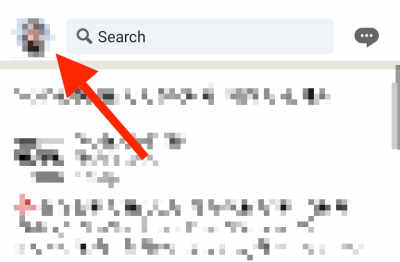 Click on your profile photo.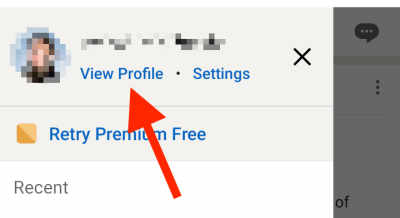 Choose "Edit frame" from the slide's bottom menu.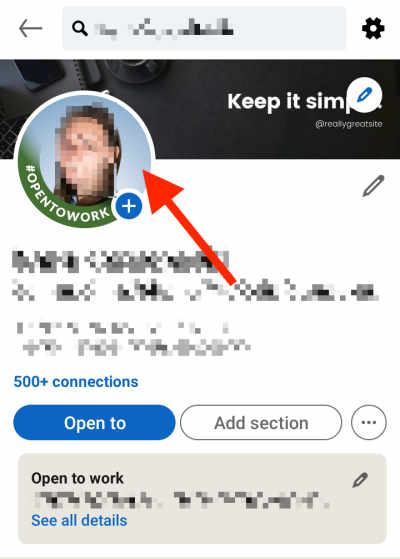 Select "Original" from the drop-down menu at the bottom.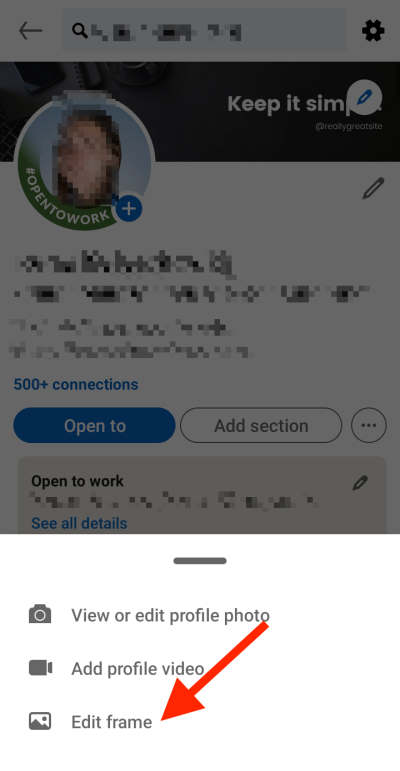 In the top-right corner of the screen, tap "Apply."
The option to make your "Open to Work" area of your profile available exclusively to recruiters will be presented to you in a pop-up window. If you wish to completely delete "Open to Work," select Remove or select Share with Recruiters Only.
Basic features of LinkedIn
Similar to how you would add someone as a friend on Facebook, networking on LinkedIn involves adding people as "connections."You communicate with other members via private message (or other available communication methods) and display all of your professional accomplishments in a well-organized profile.
Profile: Your profile is displayed at the top and includes your name, photo, location, occupation, and more. In My Network, A list of all the professionals you are currently connected to on LinkedIn can be found here.
Jobs: Employers submit a variety of job advertisements on LinkedIn every day, and LinkedIn will suggest particular positions to you based on your current information.
Search field: With the help of LinkedIn's robust search engine, you can narrow down your results using a variety of customizable variables.
Notifications: You can receive notifications on LinkedIn when you've been endorsed, invited to join something, or encouraged to read an article.
How to edit your profile to remove the "Open to Work" part
There is no #OpentoWork frame applied to your profile photo if you've chosen to make your 'Open to Work' solely accessible to recruiters.
Instead, an "Open to Work" section explaining your employment interests, job and workplace type, and location are added to the top portion of your profile.
When editing your profile, delete the "Open to Work" profile option. On a desktop or mobile device, visit your LinkedIn profile.
In the "Open to Work" box below your profile headline, tap the "pencil icon" in the top-right corner.
Tap "Delete from profile" in the following window.
Conclusion
This brings us to the end of this guide for removing open to work tag from your LinkedIn profile. Please note that you can enable this tag anytime if you're looking for more job opportunities.