PCs running on Windows 10 received a new Windows 10 May 2020 update. Now this update is relatively new and is still in its development stage. As a result, many users are facing issues with the startup, with apps malfunctioning, and much more. If your system is also a victim of the new Windows 10 update bugs, then the wise thing to do here would be to roll back to the previous Windows 10 version. If you want a stable system that is fast and reliable with your everyday tasks, then rolling back to the older version of Windows 10 should be your choice.
There are certain conditions you need to worry about before trying to roll back the Windows 10 update of May 2020. For instance, if you have already deleted the "Windows.old" folder in your system drive after the installation was complete; then, you can't rollback. In that case, you will have to use a bootable device to perform a clean install all over again. However, if you installed the latest windows 10 update using the windows update, update assistant or media creation tool, and you have not yet deleted the "Windows.old" folder, then you can follow this guide to roll back to the older Windows 10 version.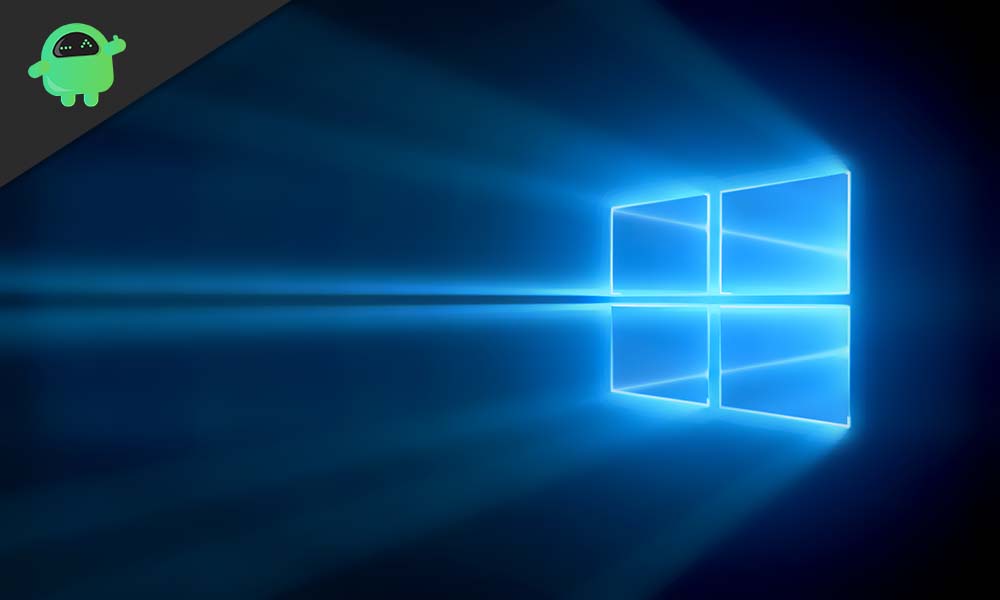 How to roll back Windows 10 May 2020 update?
Doing a rollback does come with a few things that you might want to consider. First, any changes that you brought to the system settings after the update will be reverted. Any files in your system drive that are important to you, you might want to back them up to an external drive before going ahead with the whole process.
Using the recovery settings:
Rolling back to an older version of Windows using the recovery settings is probably the easiest method of all. Almost anyone can do it, and the interface is also kept very simple.
Press and hold Windows+I key. It will open up settings on your PC.
Click on the Update & Security tab.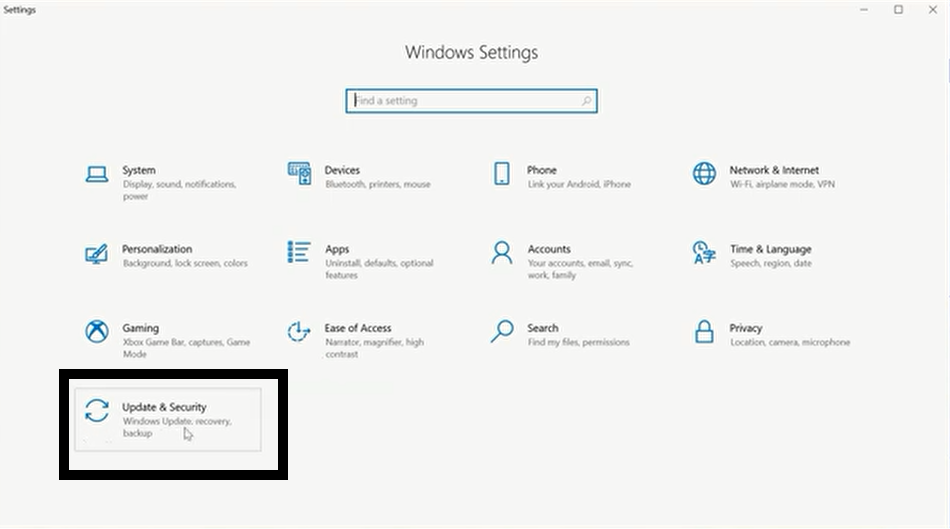 On the next window, click on the Recovery tab on the left.
In recovery, you will see a section," 'Go back to the previous version of Windows 10." Click on the Get Started button right below it.
Windows will ask a few questions now as part of their feedback procedure to better understand the reason for your rollback. Provide the feedback and then click on Next.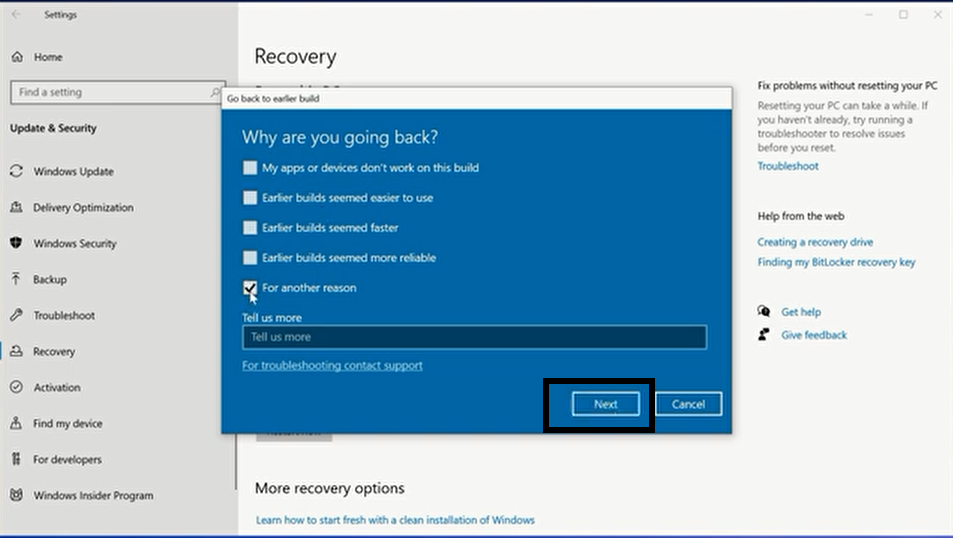 Windows will prompt you to check for updates. Skip it and just click on No, thanks.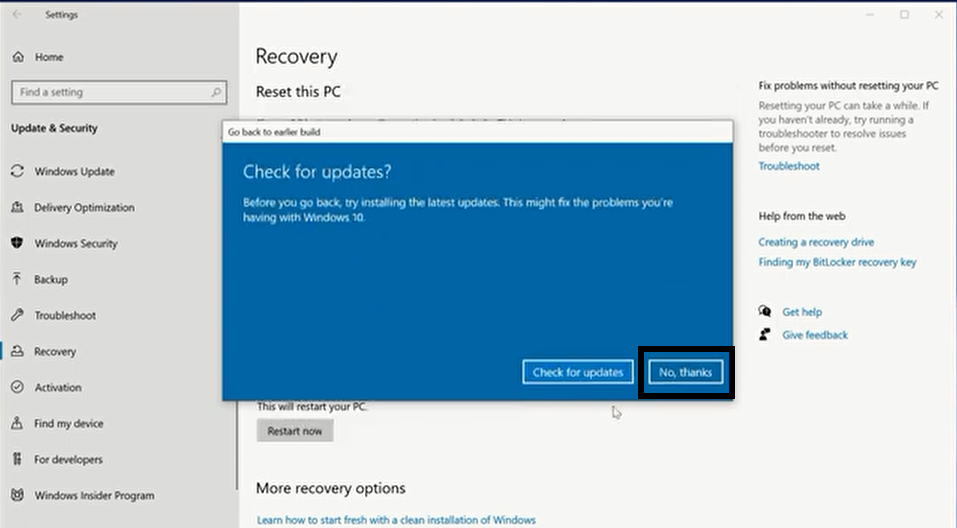 On the next screen, you will see what kind of changes will take place with the rollback. Click on Next.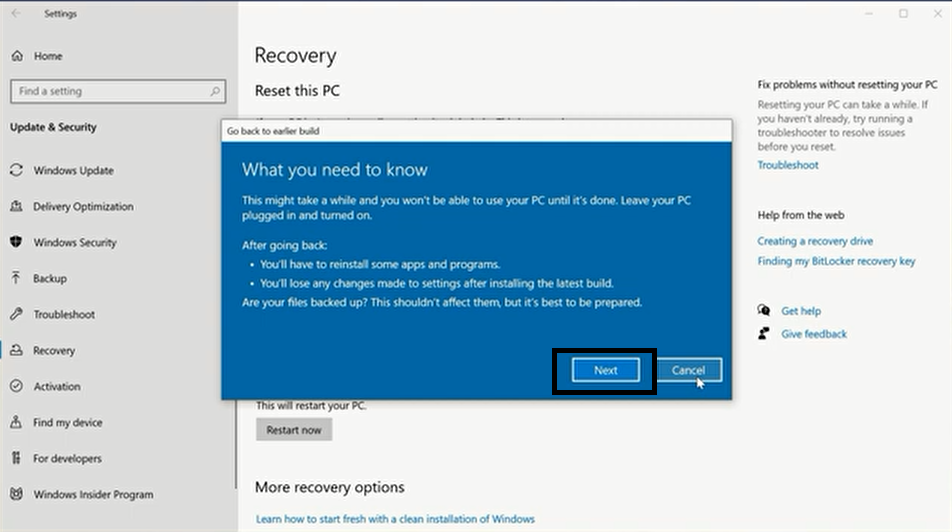 The windows will inform you that you need to kn0w the password of your previous Windows build as, without it, you can't re-access it. Click on Next here too, if you do remember the password. If not, then you should not use this method at all. You should go for a clean install using a bootable device.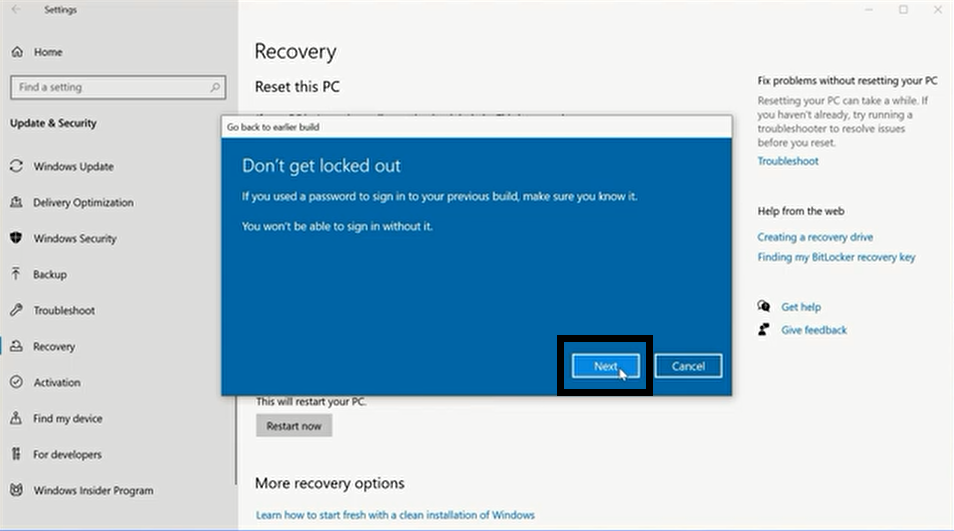 Now you will see a thank you message from Windows for using the latest build and a button below, which reads "Go back to earlier build". Click on it.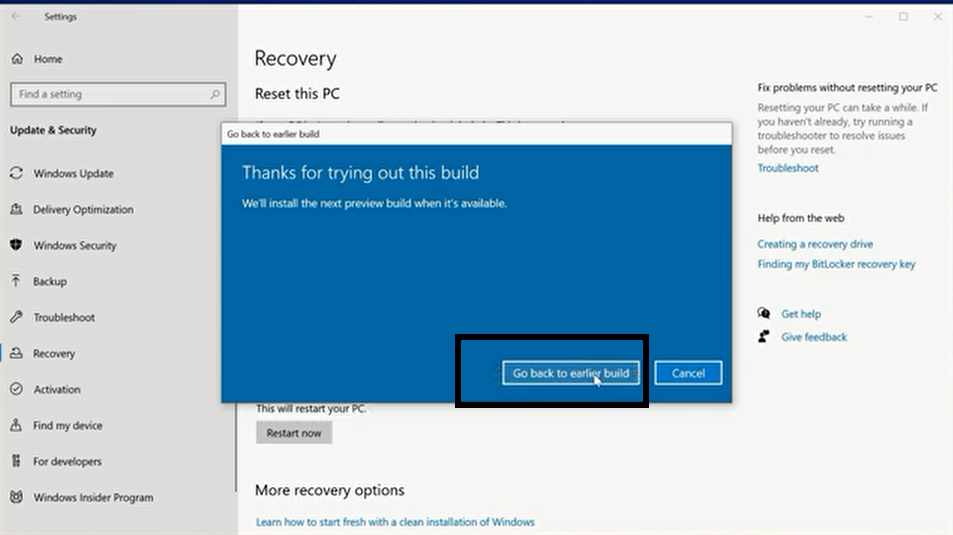 Using Programs and Features:
This is a bit quicker than the previous method and works as if you are uninstalling software from your system. Just like how you have to access programs and features to uninstall an application, you have to do the sea thing here with the new Windows 10 build of May 2020.
Press and hold Windows+R and then enter "appwiz.cpl" in the Run dialog box.
It will open up Programs and Features window. Click on the "View Installed Updates" option on the left side of this window.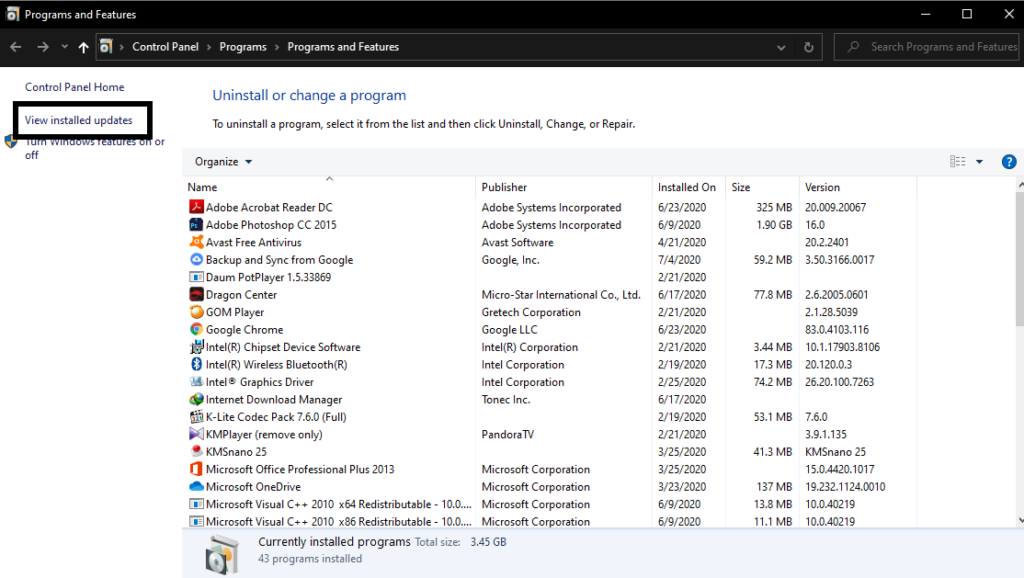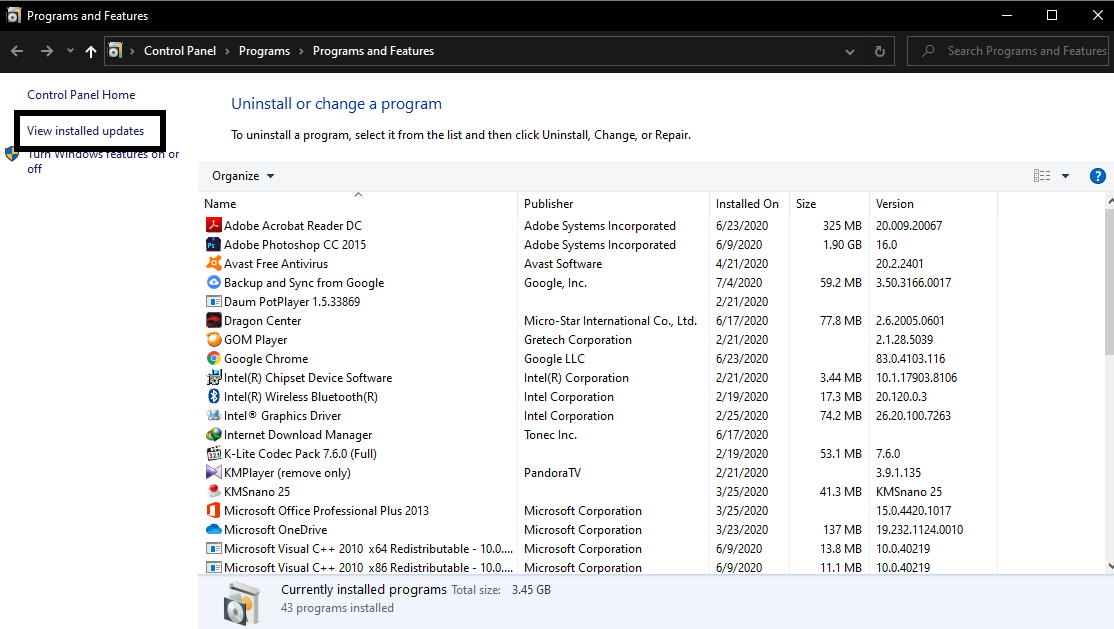 Scroll down till you see the "Microsoft Windows" section. Check the build number for the May 2020 update your system received. Click on the uninstall button at the top for this particular build number.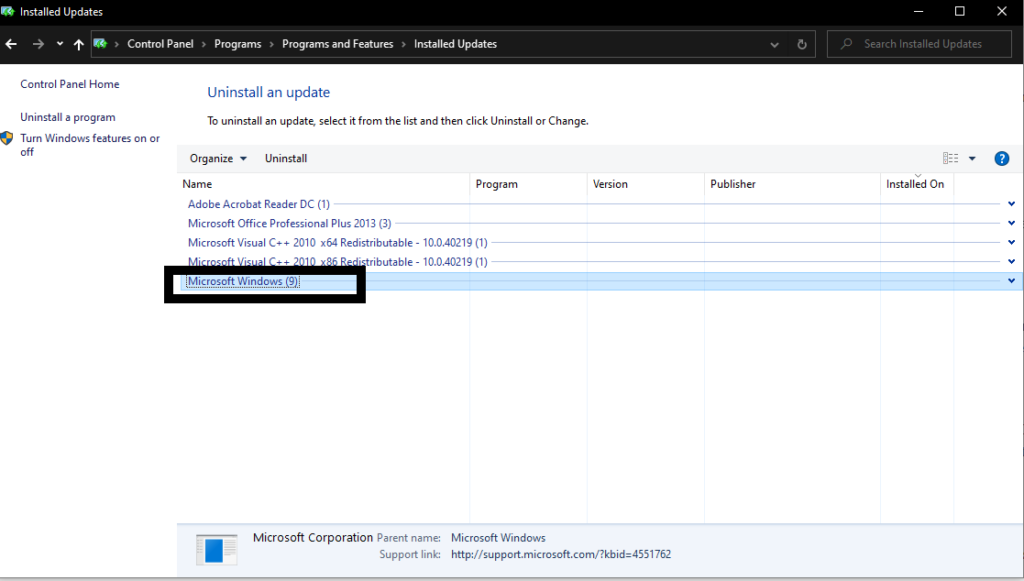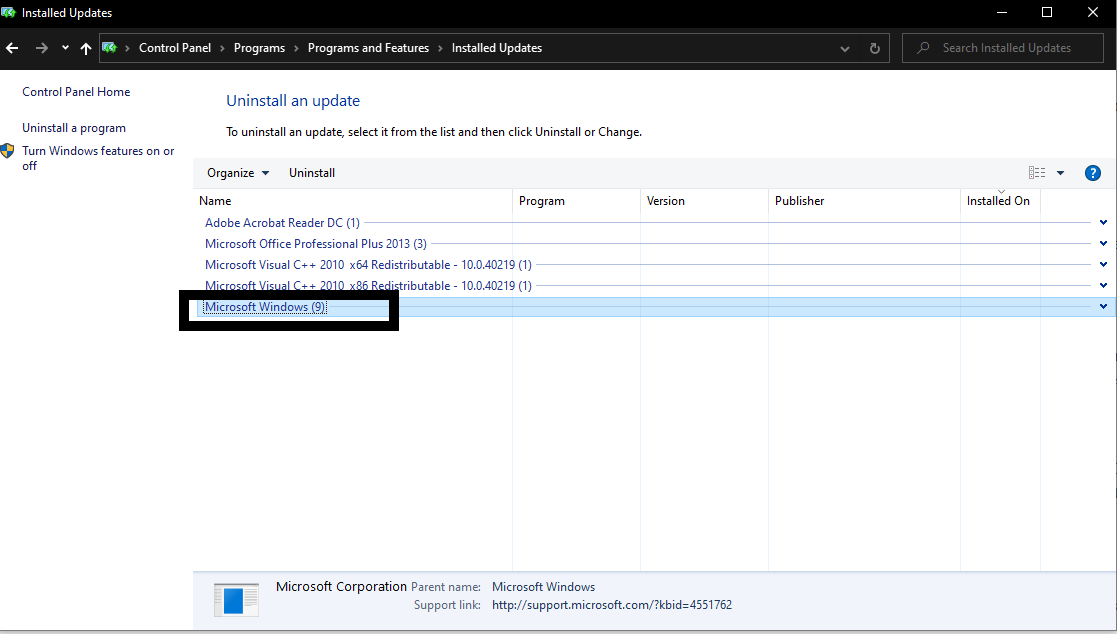 You will see some instructions and guidelines on your screen regarding the uninstall. Follow it and go ahead with your uninstallation, and Windows 10 May 2020 will be uninstalled from your system.
Changing the roll back from 10 to more days using Command Prompt:
This is a bit of a complicated process, so be sure to follow the instructions very carefully. With the previous two methods, we showed you how you could roll back the Windows version to the last version. But by default, the rollback feature is set to 10 days in Windows. And if your update installation is already older than that, then you will have to change the number of your rollback days to a time when you had the version of Windows that you want now. So to change the number of rollback days, you need to use the command prompt.
Go to the search bar and search for "Command Prompt".
When you see the application, the search results, just select the option "Run as administrator".
Now enter the command "DISM /Online /Get-OSUninstallWindow" without the quotes and press the Enter button. This will show you the current rollback days set for a windows rollback using this method. By default, it is set to 10.
Now you are using this method to change the number of rollback days. So now, enter the command "DISM /Online /Set-OSUninstallWindow /Value:30" without the quotes. This will change the number of rollback days to 30 days. You can set a different number too. Just set whatever number of days it has been since you had the Windows 10 May 2020 version on your system.
To confirm that the change on the number of days for the rollback, enter the command "DISM /Online /Get-OSUninstallWindow" without the quotes again and see if it displays the number that you have set by yourself. If it does, then go ahead with the method mentioned above for the rollback.
Conclusion:
Eventually, Windows will fix their issues with the May 2020 update, by following it up with some even newer updates in the future. If you can stay patient till then, then you should, as rolling back to the previous build of Windows, will mean that any new changes to your system will be reverted. But if you really can't wait for Windows to release a new update addressing these issues, then you could go ahead with the rollback.
If you have any queries with this guide, then comment down below. Also, be sure to check out our other articles on iPhone tips and tricks, Android tips and tricks, PC tips and tricks, and much more for more useful information.