In the fast-paced world of technology, smartphones have become an important part of our daily lives. And over the past decade of smartphone innovation, Samsung has become a leading player in this industry. Among their noteworthy creations were the Samsung Galaxy S10 and S10 Plus, which took the market by storm when they were unveiled in 2019. Since Smartphones are now an important part of our lives, it's important that we make an informed purchase decision whenever a new smartphone is launched in the market. So today in this article, we will shed some light on these two smartphone models and will let you know if Samsung Galaxy S10 and S10 Plus worth Buying in 2023.
As smartphone technology has gotten advanced, the older version of smartphones is now slowly becoming obsolete. This happens due to lack of updated hardware and diminishing software support. But there are still many users who like the old smartphone styles which are not very mainstream in the year 2023. Today we aim to analyse the iconic series Samsung Galaxy S10 and S10 Plus for their relevance and worthiness in the current smartphone landscape. We will explore the key features, design aspects, performance, camera capabilities, software support, pricing, and how they compare to newer devices in the market.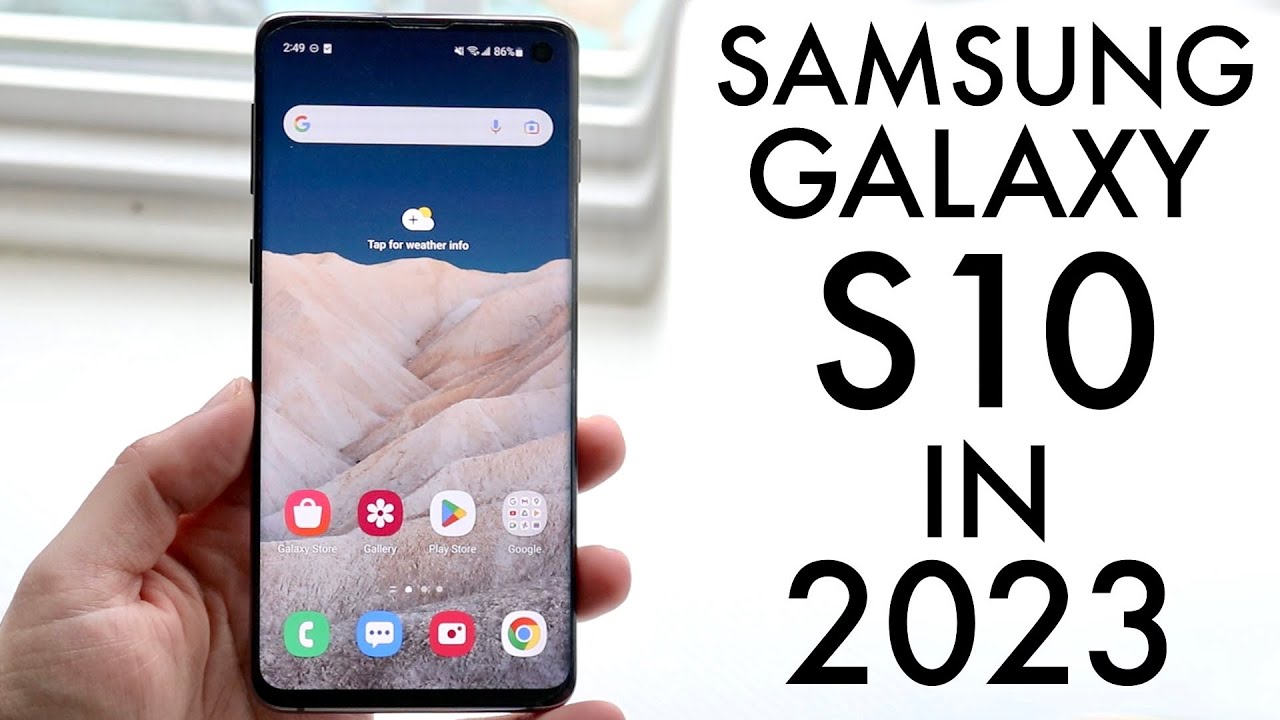 Is Samsung Galaxy S10 and S10 Plus Worth Buying in 2023
As the world of technology continues to evolve, the legacy of the Galaxy S10 and S10 Plus will undoubtedly remain as important milestone in the history of smartphones, contributing to the ongoing pursuit of innovation and excellence in the mobile industry. Let's see below through multiple comparisons whether these two iconic smartphone models are still relevant to buy in the year 2023.
Samsung Galaxy S10 and S10 Plus: Key Features and Design
Samsung Galaxy S10 and S10 Plus are known for their iconic sleek designs and cutting-edge features which were prominent back in the year 2019. The S10 Plus, in particular, boasted a 6.4-inch QHD+ Dynamic AMOLED display with minimal bezels, providing an impressive 93% screen-to-body ratio.
The display offered vibrant colours and excellent HDR 10 support, making it ideal for multimedia and entertainment needs. Additionally, Samsung introduced a new Blue OLED technology to reduce blue light and prevent eye fatigue, enhancing the user experience.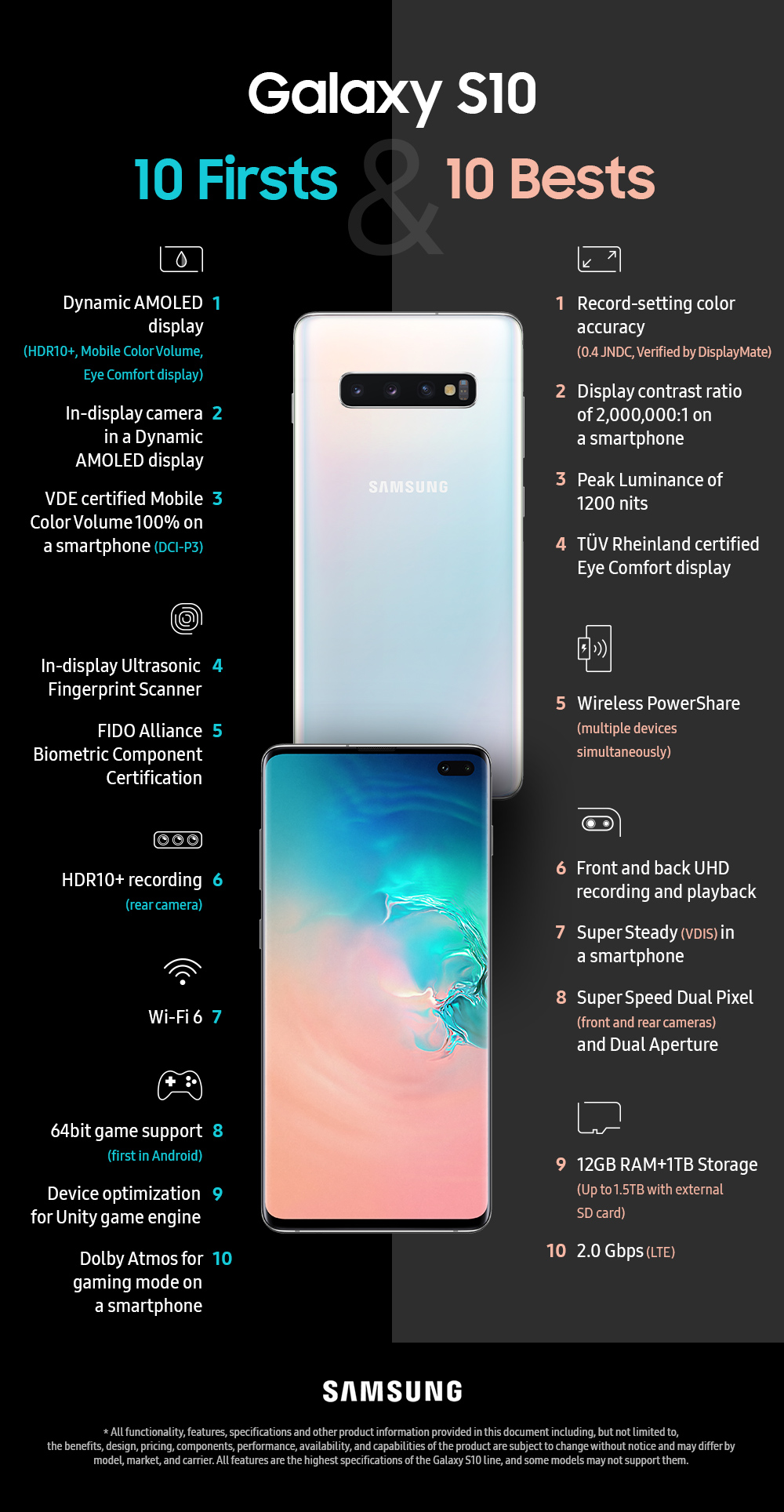 Both the Galaxy S10 models were equipped with powerful hardware with Exynos 9820 chipset for India and the Snapdragon 855 for the US market. Both these chipsets were designed for extreme computational capabilities and the latest features such as face unlock for convenient device access.
On top of this, Samsung Galaxy S10 and S10 Plus also boasted an Infinity-O display design, integrating front-facing cameras into a punch-hole notch rather than using a traditional display notch. This was one of the most iconic designs back in the year 2019 which maximises the screen real estate, resulting in a more immersive viewing experience
Samsung Galaxy S10 and S10 Plus: Performance and Software Support
Upon the official release of this smartphone, they offer top line performance with smooth multitasking and high-end gaming capabilities. The combination of the Exynos 9820 or Snapdragon 855 processors, coupled with ample RAM, ensured a seamless user experience.
However, in 2023, the benchmark for smartphone performance has escalated significantly, with newer flagship models boasting the latest and most powerful chipsets, like Qualcomm's Snapdragon 8xx series or Samsung's Exynos 99xx series.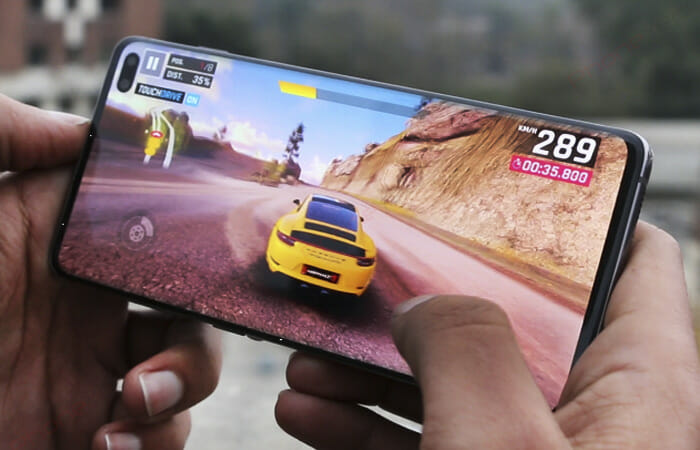 While the Galaxy S10 and S10 Plus remain fairly competent performers, they might not be on par with the latest devices that leverage advancements in processor technology and RAM management. Another critical aspect to consider is the software support. Samsung typically provides software updates and security patches for its flagship devices for a certain period after their release.
However, the frequency and duration of updates on Galaxy S10 models may not be as extensive as those offered to newer flagship devices resulting in slow updates and potentially a slow and vulnerable operation system on the device.
Samsung Galaxy S10 and S10 Plus: Camera Capabilities
The Galaxy S10 and S10 Plus were hugely celebrated and praised for their camera capabilities at the time of their launch. The S10 Plus featured a versatile triple-camera setup, including a 12MP wide, 12MP telephoto, and 16MP ultra-wide lenses. This configuration gave users the privilege to do computational photography to capture a wide range of products.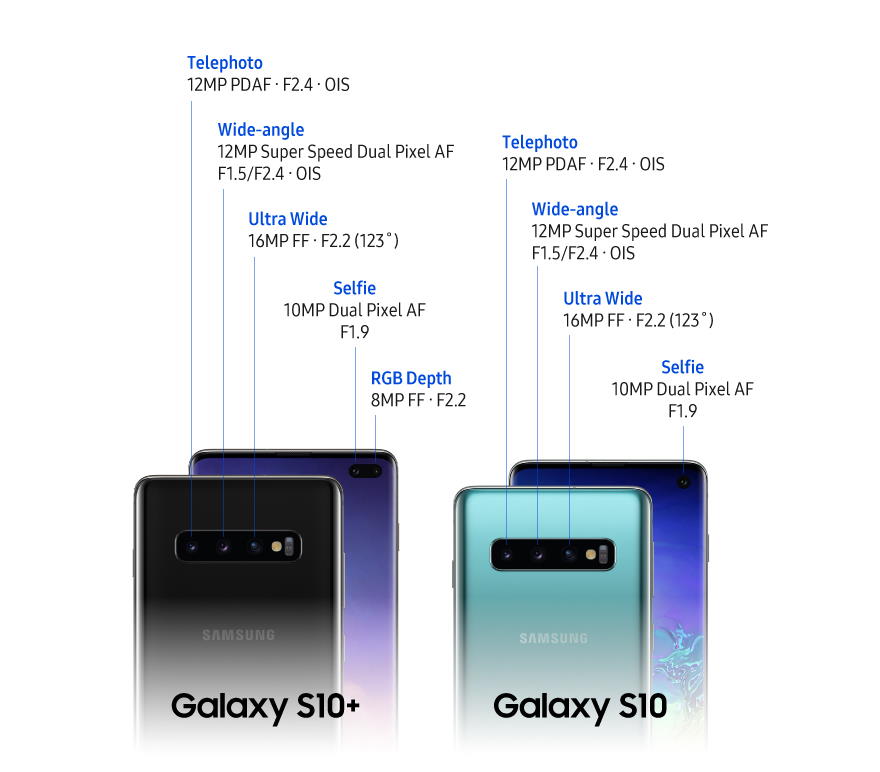 While the Galaxy S10 and S10 Plus still possess decent camera capabilities, the advancements in smartphone photography have been substantial since their launch. Additionally, the popularity of advanced camera features such as periscope zoom lenses, high-resolution main sensors, and dedicated macro lenses has grown significantly in newer flagship devices which are sadly not resent in Galaxy S10 models.
Competing new generation devices now feature more sophisticated camera setups, including larger sensors, computational photography enhancements, and AI-powered algorithms for superior image processing and low-light performance, which surpasses the S10 photography in potentially all levels of comparison. As a result, the Galaxy S10 series might not be able to satisfy the users with the latest trends and advancements in smartphone photography.
Samsung Galaxy S10 and S10 Plus: Design and Build Quality
Samsung's Galaxy S10 and S10 Plus sported a sleek and premium design, featuring glass and metal sandwich constructions. This was the state-of-the-art design of the time and was very popular among smartphone enthusiasts. However, currently, the design topography of smartphones has changed and evolved with the adoption of more materials, refined finishes, and improved water and dust resistance ratings.
Devices like the Samsung Galaxy S-series and Note-series flagships now come with IP68 water and dust resistance, providing users with added peace of mind in various environments. Such features are not simply present in the S10 models so users may feel left out with an old design style smartphone.
Comparing with Newer Flagship Devices
In 2023, numerous flagship smartphones have been released by various manufacturers, and it is essential to compare the Galaxy S10 and S10 Plus with these newer offerings to determine their relevance and worthiness.
One of the most significant factors to consider is the price-to-performance ratio. As newer devices have been released, the prices of the Galaxy S10 and S10 Plus might have decreased, offering a more affordable option for users seeking flagship-level performance without breaking the bank. However, they might not be able to match the raw performance and camera capabilities of the latest high-end devices.
Furthermore, newer flagship devices are likely to offer improved 5G connectivity, more advanced AI features, faster and more efficient processors, and additional software updates and support.
Should You Buy Samsung Galaxy S10 and S10 Plus in Year 2023?
While the Galaxy S10 and S10 Plus might still offer an attractive option for users seeking a competent and affordable flagship experience, their worthiness in 2023 might be limited compared to the latest devices available in the market. For users looking for cutting-edge technology, superior camera capabilities, and extended software support, exploring newer flagship models from Samsung and other manufacturers would be a more sensible choice.
Ultimately, the decision to buy the Samsung Galaxy S10 or S10 Plus in 2023 depends on individual preferences, budget constraints, and willingness to embrace slightly dated technology. As with any significant purchase, thorough research and consideration of individual needs and expectations will help users make an informed decision on whether the Galaxy S10 and S10 Plus are the right fit for their smartphone requirements in the current technological landscape.
Conclusion
This brings us to the end of this comparison of weather Samsung Galaxy S10 and S10 Plus worth Buying in 2023. It's important to note that both the Samsung Galaxy S10 and S10 Plus were undoubtedly groundbreaking smartphones when they were launched in 2019. Their combination of innovative features, sleek design, and impressive performance garnered them widespread acclaim.
However, in 2023, the smartphone landscape has evolved significantly with the introduction of new advanced features which have become mainstream and integral parts of modern smartphones. So, in a nutshell, the newer flagship devices surpass the Galaxy S10 series in various aspects and buying the S10 models is not much of significance in the year 2023.