Samsung Galaxy Z Flip 3 features a 7.6-inch primary QXGA+ (2,208×1,768 pixels) Dynamic AMOLED 2X Infinity Flex Display with a 120Hz adaptive refresh rate. It is powered by Qualcomm Snapdragon 888 with 12 GB RAM. The device recently received Android 13 on top of One UI 5.1. However, some users have reported experiencing phone signal or service disruptions. To address this problem, we have prepared a tutorial on how to fix the no signal or network issues on your Samsung Galaxy Z Flip 3.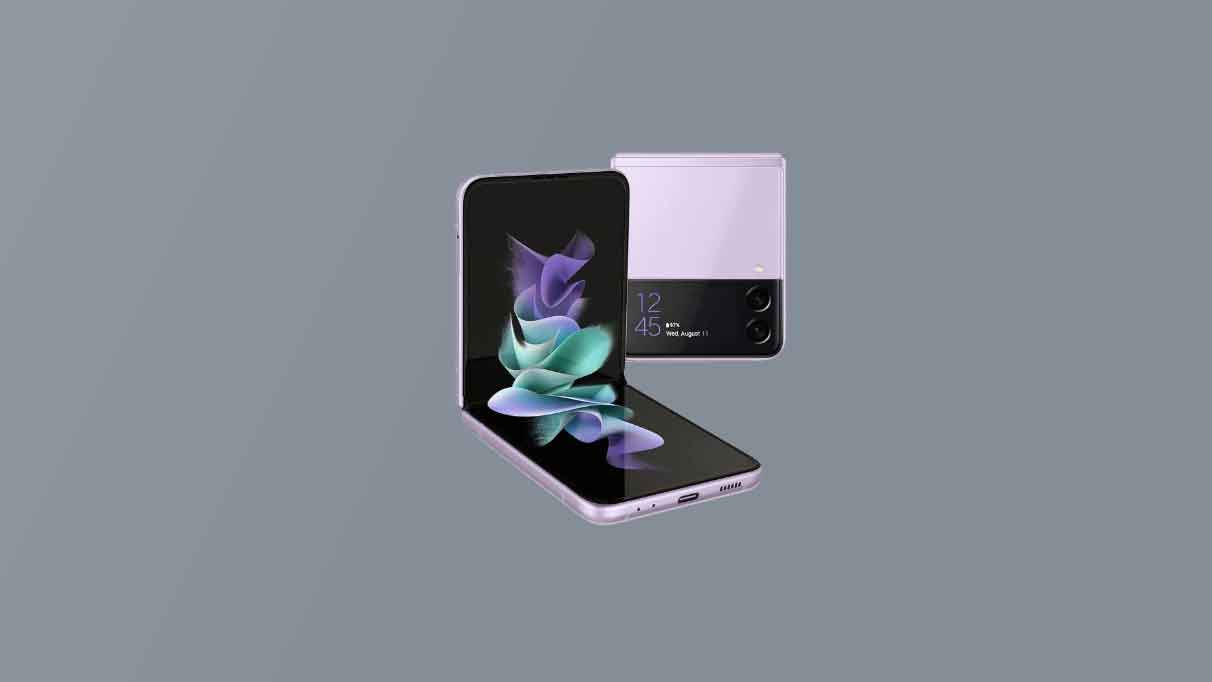 It is not very common to encounter a signal or network-related problem with the Galaxy Z Flip 3, as there are no hardware issues detected during the manufacturing process. The issue could simply be a minor software bug or a problem with the network settings. However, there is also a possibility that a hardware component may be responsible for the network problem. To resolve the issue, refer to the troubleshooting strategies outlined below to fix the Galaxy Z Flip 3 network problem.
How To Fix Samsung Galaxy Z Flip 3 No Signal Issue?
Let's see how you can diagnose the root cause and try to fix the network problem using the various troubleshooting strategies mentioned below.
Verify network/signal strength
The quality of your network's signal is determined by your carrier and the proximity of nearby cell towers. While being in a metropolitan area ensures close proximity to a cell tower, this may not be the case in tier 2 or tier 3 cities, towns, or villages. In such areas, the signal strength may gradually weaken as you move further away from the nearest cell tower due to the limited number of towers.
This should be enough to confirm that you need to check if there's a cell tower nearby. If yes, the network strength should be excellent or good if something obstructs the radio waves from the cell tower to your phone's receiver.
To determine if the issue lies with your phone's network connectivity, it's advisable to compare network strength with another device on the same carrier. If the signal strength is weaker on your phone, it may be a problem with your device. Conversely, if the issue persists on other devices, it's likely that the carrier is experiencing outages or there may not be enough cell towers in the area to provide a stronger signal.
Check for outages
Your carrier handles tens of thousands of devices in any given region, which means it needs to keep the systems running at all times. If the network deteriorates suddenly and completely goes off, the cell tower(s) around you may become off the grid.
You can check out the outages on the carrier's Twitter handle or website or if it has a dedicated outage portal where you can check out real-time info. Of course, this can worry from carrier to carrier so you will have to make some efforts to find relevant information.
Turn ON the Airplane Mode
This particular method will attempt to fix the Galaxy Z Flip 3 network problems on your end. When you turn on airplane mode, it essentially cuts you off the cellular network temporarily. However, it acts as a bug fix in case the network problem on your phone is because of any temporary network or software-related glitch. Simply toggling the airplane mode a few times should be enough to restore the network on your phone. If it doesn't work, try another method.
Reboot the phone
Rebooting the device is quintessential as it solves more problems than you can imagine. Network issues are far more common on smartphones and could be because of corrupted cache, outdated apps, software glitches, etc. Turns out rebooting the phone can help here as well. You have to turn off the phone, keep it idle for a few minutes and turn it back ON. The phone should be able to register to the available network right away.
Verify Preferred Network Type
Your carrier offers 2G, 3G, 4G services. Every phone has a SIM card slot with downward capabilities, such as a 4G-enabled slot supporting 2G, 3G, and 4G. However, if your SIM card slot is 3G supported, you won't be able to use a 4G SIM card with the phone. Check whether your SIM card and the slot are compatible.
Another reason you will face issues with the network is if you have selected an incorrect preferred network type. I have a 4G SIM and my phone supports three network types i.e. 2G/3G/4G (Auto), 2G/3G (Auto), and 2G Only. If I choose the first type, the SIM card will register to a 4G network and allow cellular access. However, if no 4G network is available, it can switch to 3G and 2G as a backup. If you select the second type and try accessing 4G, it won't do.
Thus, make sure you select the right preferred network. Here's how you can do it.
Open Settings.
Go to Connections >> Mobile Networks.
Proceed to "Network Mode" and select "4G/3G/2G (auto connect)".
Check if the network has been restored or not.
You can give your phone a quick reboot as well.
Change your carrier
If the carrier (network provider) is itself the problem as you don't get good signal strength irrespective of where you use your phone, it's better to switch to another carrier for a change. You can use the same number and use the porting option to change the carrier and even get exciting offers from the new provider. Ensure that the new carrier has a sound network infrastructure in your region for better network reception.
Use Roaming Services
If you are out of your network circle, you might have to enable roaming services so that you can connect to the cellular network. Go to Settings >> Connections and search for "Roaming Services". Turn it ON. This should restore roaming-related network issues.
Check whether the SIM card is damaged
Do you often remove your SIM card? Was there any liquid damage to the phone that involves the SIM Card slot? Well, it turns out if the SIM card or the SIM slot is damaged, you may partially or entirely lose cellular access as the system won't be able to read if there's a SIM card inserted or not. A quick diagnosis involves taking a SIM card ejector tool. Remove the SIM card and inspect it.
In case if the SIM card is damaged, you can order to get it replaced from the same carrier in a couple of hours. If the SIM Card slot is damaged somehow, you can get help from a technician at a service center to repair or replace it.
Wipe cache partition
Cache files do speed up retrieval of apps and websites, however, it is easy to corrupt, ending you in trouble with constant glitch, freezing issues, and so on. Check out if wiping cache partition helps you fix the issue with the network problem or not.
Turn off your Samsung Galaxy Z Flip 3.
Press two buttons simultaneously – Volume Up + Power Key for a few seconds until the phone doesn't vibrate.
Go to "Wipe cache partition" from the given options using volume up keys and select it using the power button.
You will be asked to confirm deleting the cache partition so select "Yes".
Finally, select "Reboot System Now" from the options and it is done.
Reset Network Settings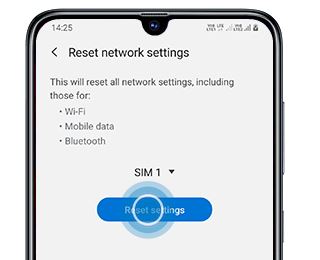 You can reset network settings and check whether this will restore the cellular network on your device. Apparently, this is what you do when there's an issue with the network settings.
You can go to Settings >> General Management.
Proceed to Reset >> Reset Network Settings.
Next up, select the SIM Card SIM 1 or SIM 2 >> go to Reset Settings >> Reset and you should be able to reset network settings right there.
Report to the Samsung service center.
When your phone lacks proper cellular reception, using it solely on WiFi becomes your only option. However, if the issue is hardware-related, seeking assistance from a service center is necessary. You can choose between an authorized Samsung service center or a local one that services multiple brands. But be cautious and avoid attempting to fix the issue yourself unless you have the necessary expertise.
Conclusion
There you have it. All the possible troubleshooting methods to use to fix the Samsung Galaxy M21 and Galaxy M51 no signal or network problem. Do let us know which method actually made the fix for your network problems.