Bandai Namco Studios has recently released Scarlet Nexus as one of the action RPG titles that players are appreciating so much. However, it seems that the PC version players are experiencing Scarlet Nexus issues such as No audio, LowLevelFatalError, or Failed To Load System Data in most scenarios. If you're also facing the same issue, check out this troubleshooting guide to resolve these problems.
There are multiple reports coming out that some of the affected Scarlet Nexus players are unable to receive any audio on their PCs while playing the game. Additionally, the UE4 crash LowLevelFatalError is also bothering some players during the startup or gameplay which is frustrating a lot. Whereas some players are reporting that they're getting Failed To Load System Data error message as well.
Fix: Scarlet Nexus issues: No audio, LowLevelFatalError, Failed To Load System Data
Now, coming to the all mentioned issues, it seems that each problem is happening due to in-game settings or system compatibility issues that can be easily fixed by following the methods below.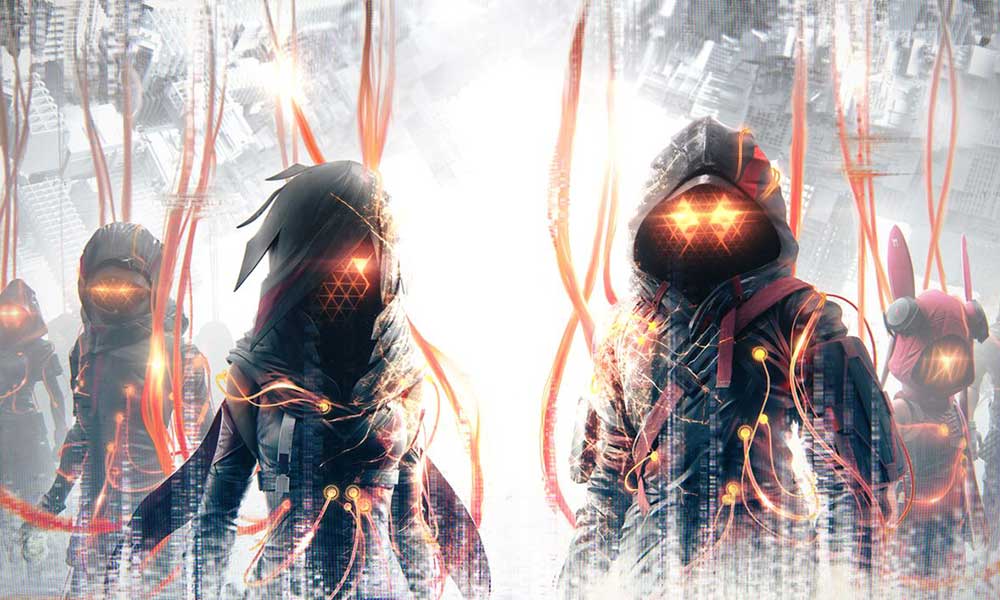 1. Fix Audio Bug
Well, several PC players are reporting that they're not getting any audio/sound while playing Scarlet Nexus. Behind such an issue, there may be a couple of possible reasons that we've mentioned below:
If in case, you're using the Xbox Dualshock 4 controller with your PC then make sure to head over to the Sound Settings menu and check whether the particular device is selected for the game or not from the in-game menu.
Additionally, make sure to check out whether the Dualshock 4 controller is connected and active in the Windows Sound Settings menu or not. Press Windows + I keys to open Windows Settings > Click on System > Head over to Sound > Select App volume and device preferences and select the connected device.
However, if this method doesn't work for you, then try simply restarting your PC, connect the Dualshock 4 controller again, and launch the Scarlet Nexus game again.
If you're not using a console controller then maybe your Windows system is somehow conflicting with the installed Scarlet Nexus game files related to the wrong audio output. Go to the Sound Settings option and then check whether the right audio output is selected or not from the Windows Sound menu. It should fix the Scarlet Nexus No audio issue completely.
2. Fix UE4 Crash LowLevelFatalError
A couple of Scarlet Nexus PC players are reporting that the game starts crashing while playing or during startup with the 'LowLevelFatalError' error message. It's one of the DirectX 12 issues because the game only requires DirectX 11 and your Windows version is running with the DirectX 12 version.
If that's the case, make sure to force-play the Scarlet Nexus game on your computer using DirectX 11.
Just right-click on Scarlet Nexus on the Steam Library.
Select Properties.
Now, type -dx11 under the Launch option and hit OK to save changes.
Finally, launch the Scarlet Nexus game and it will run smoothly without crashing with the 'UE4 Crash LowLevelFatalError' on your PC.
Additionally, try lowering the in-game graphics settings and the Max FPS count to check if that helps you or not.
3. Fix Failed To Load System Data
The Error: Failed to load system data is one of the error messages that plenty of Scarlet Nexus PC players are experiencing for a while. If you're unable to play the game due to this particular error then make sure to check whether the Windows username is in English or doesn't have any special characters.
Yes! That's quite strange but most of the affected players have already fixed the issue by removing special characters from the Windows username section. Once done, launch the game, and the specific error will be fixed.
That's it, guys. We assume this guide was helpful to you to fix Scarlet Nexus No audio, LowLevelFatalError, Failed To Load System Data issues completely. For additional queries, you can comment below.