Sea of Thieves is a first-person pirate ship adventure game released in 2018. The game has completed its 5th anniversary, but It's still one of the best pirate games in the market right now. Players can sail their ships across a huge open world, fight off enemy ships, and find treasures and hidden secrets.
If you want to privately explore the Sea of Thieves open world with someone else, you may wonder how to get a private server in this game. Does it even allow players to create a private server? In this guide, we'll answer all your queries related to private servers in Sea of Thieves. So, stick with us till the end to get all the information.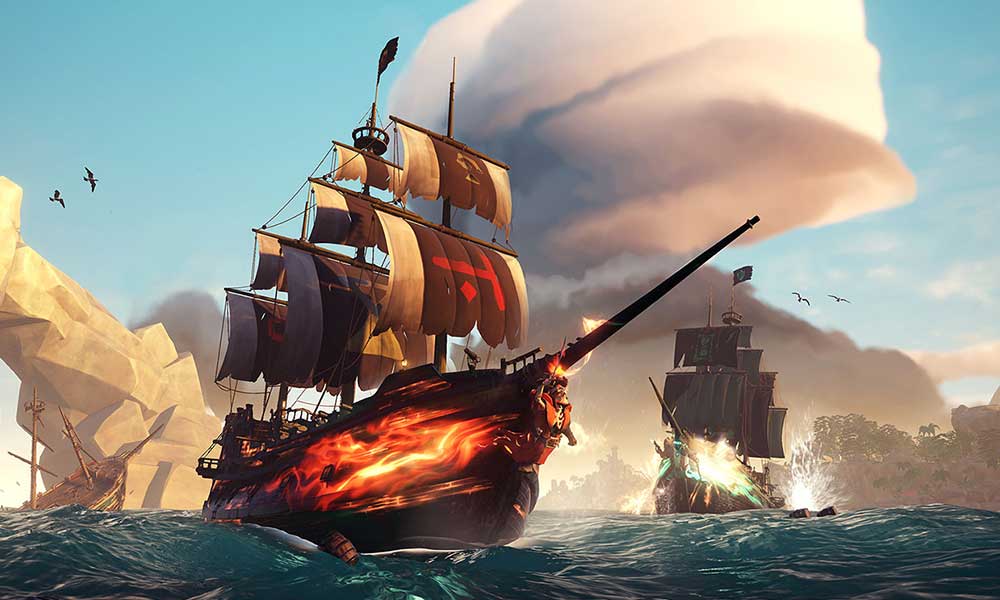 Does Sea of Thieves Have Private Servers?
Sea of Thieves players have countless requests for the developers to add private servers to the game. Players lost hope that there'd be private servers in Sea of Thieves. But out of nowhere, Rare has announced it'll be adding private servers to the game. So, that's big news for those desperately waiting for the private servers.
A private server in Sea of Thieves can accommodate up to 4 players. They can explore the open world without the fear of PvP encounters.
When are private servers coming to Sea of Thieves? We don't have an exact date, but the developer has confirmed that it will be added to the game in December.
So, as of writing this post, there's no way to get a private server in Sea of Thieves. You have to wait until December.
Season 10 is releasing on 19th October. The developers will release a major new feature every month ahead of 2024. So, you'll get all new features, including private servers, by the end of this year.
What's Coming in Sea of Thieves Season 10
Private servers are the major highlight of season 10, but there'll be more exciting stuff. At the beginning of the season release on 19th October, Sea of Thieves will introduce "Guilds". It's officially described as a "new way for players to form meaningful bonds beyond their immediate crew".
Guilds are available to players who have reached Captain status and have their own ship. It allows them to form an alliance of up to 24 players. Guild members have access to the Guild's ship even when the captains are offline. The progress made will increase the Guild's reputation and unlock rewards for all members.
Rare has yet to reveal complete details of season 10. But we're pretty sure the game has more awesome features to reveal in the coming weeks.
We'll update this article with all the steps on how to get a Sea of Thieves private server when it releases in December. Till then, check out the best ship skin sets, secret wilds adventure, and best graphics settings for your computer.