When it comes to the Hi-Res portable music players, the Shanling brand is what you're looking for. Both the Shanling M0 and Shanling M1 music players stand out really well due to plenty of features like the touch screen display, Bluetooth LDAC & aptX, better battery life, and more. Well, it's quite possible for a UI running device to experience some software-related issues or performance issues at any time. So, if you're also one of the victims and want to Flash Shanling M0 and M1 Firmware File (Stock ROM) then make sure to check out this guide properly.
Here we've shared the firmware update method which has been recommended by Shanling officially along with the update changelog. If in case, you're having multiple issues with the Shanling M0 or M1 usage something like battery draining or slow charging or lossless audio playback issue or device booting issue then you're in the right place. We'll highly recommend you update your device software to get all the latest features and possible bug fixes too. Now, without wasting any more time, let's get into it.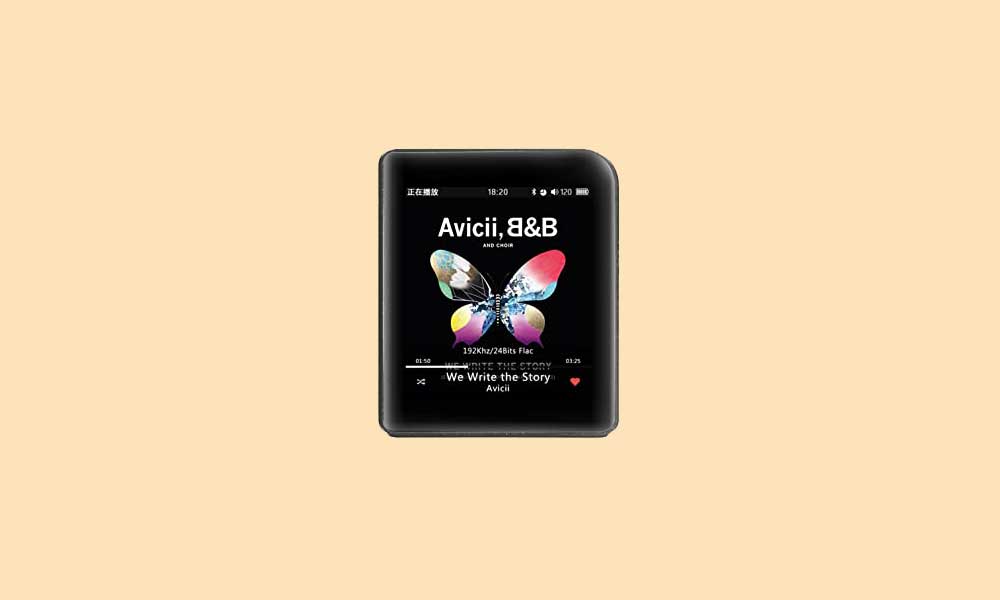 New Features of Shanling M0 Firmware V3.5
Let's take a quick look at the new firmware changelog below.
Changes and Fixes:
Improved compatibility with certain TWS earphones, including variants of Apple Airpods.
Added volume adjustment for Bluetooth headphones/speakers. (Go to System > Wireless Setting > Bluetooth > Bluetooth Headset Volume Control). Compatible with Bluetooth headphones/speakers with dedicated volume controls.
Added Ukrainian language.
Improved playback of DSD ISO files.
Improved playback of DSD128 files.
Adjusted EQ interface.
Added title of currently playing file to lock screen.
Fixed issue of certain FLAC files causing system crash.
Other bug fixes.
New Features of Shanling M1 Firmware V4.6
Changes and Fixes:
Phone out/Line out icon added to status bar
Lyrics can be enabled through settings.
New Functions:
Added setting of wheel sensitivity (4 most sensitive, 1 least sensitive)
Changes and Fixes:
Fixed problem of Bluetooth pairing with Sennheiser wireless headphones
Download Firmware:
How to Flash Shanling M0 and M1 Firmware File (Stock ROM)
Keep your device fully charged > Unzip the downloaded ROM file.
Keep the 'update.bin' file inside the root folder of the Micro SD card.
Go to 'System Update' under the System > Tap on 'TF card update' and confirm it.
Wait for the system to restart. You can also check whether the M0 or M1 is running on the latest version or not from Settings.
If the Micro SD Card was removed during the update process, M0 or M1 will show an 'Insert TF Please' notification. So, please insert the Micro SD Card into the device to continue the update.
If in case, the update doesn't start even after selecting 'System Update', check the ROM zip and try again.
Note: Driver is only required for Windows OS and only when the device is connected in USB DAC mode. Mac and Linux systems work without any DAC Driver. No need to install the driver for normal file transfer over USB mode.
Steps to Install USB DAC Driver
Connect your Shanling device to the Windows computer and set it to USB DAC mode.
Now, run the 'setup.exe' installer file and follow the on-screen instructions to install it.
Once done, switch to 'Shanling Audio Device' in the sound settings of your computer.
That's it, guys. We assume you've found this guide useful. For further queries, you can comment below.