Electronic Arts is a reputed video game company that offers plenty of popular video game series and it also has a gaming client for the Windows platform. EA App lets you access all your Electronic Arts games in one place which are installed so that you can launch any title right away apart from updating. However, it seems that some users are having an Error There Was A Slight Hiccup And We Couldn't Finish Installing The Game On EA App on Game Pass.
Well, to recall, the Xbox Game Pass is a monthly subscription-based service that offers Windows gamers to get access to a wide range of video games in the game library for a minimal cost. So, PC gamers don't have to spend extra bucks on each title as per their pricing to be able to play those games. But some Game Pass users are reporting that they're unable to install any EA-specific games on their PC from the Xbox app whatsoever. It's frustrating a lot.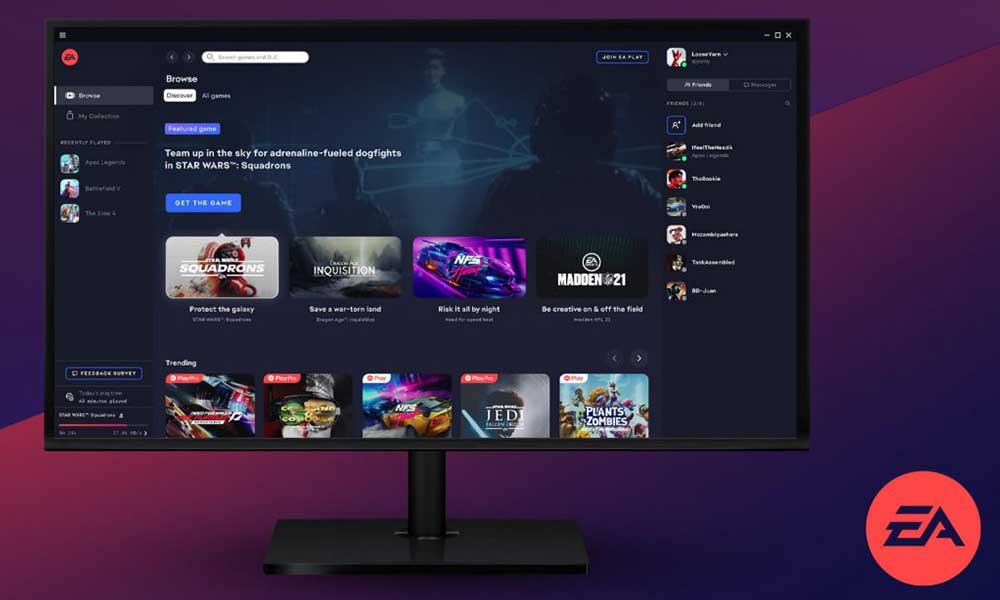 Fix Error There Was A Slight Hiccup And We Couldn't Finish Installing The Game On EA App (Game Pass)
Whenever Xbox Game Pass users are trying to install any EA games on their computer and click on the Install option, it basically opens the EA desktop app, and eventually, the users are receiving an error message. It says "Unable to Install. There was a slight hiccup and we couldn't finish installing the game. Restart your PC and try again." So, rebooting the PC and trying installing the game didn't fix this issue at all. But don't worry as we have a solution for that.
1. Use a Valid EA Account
Make sure to use a valid EA account whatever you use to purchase and install games. Try signing out of your account and then sign back into it. Sometimes you may also receive an error message that says "This title may have been downloaded to your device by another user who owns the game. Log on to a different account or restart the app to try again." That means you're having some issues with the primary account.
2. Ensure Xbox Game Pass Subscription is Active
The second thing you can check is whether your Xbox Game Pass subscription is still active or not. If your subscription has expired and it requires renewal then do the same before trying installing the EA game again.
3. Download Any Free Game on EA
According to a community manager of the EA forum, if you're getting the game installation issues in most scenarios via Game Pass then try downloading any free EA game on your PC first. Right now, Apex Legends is a free game available on EA. So, simply start downloading the Apex Legends game first. Once the download has started, stop it, and try installing the problematic game once again. It should fix the issue most probably.
So, head over to the EA desktop client > Click on Search and type Apex Legends > Click on it from search results > Then click on Download > Proceed with the game installation directory and click on Download again > It'll start downloading the game > Pause or Cancel the download and try again.
Note: If you're still having the error message then exit the EA app and close the 'EA Background Service' task from Task Manager. Now, head over to this link and download & install Origin on your PC > If it's already installed on your PC then launch it > Sign into your account > You can start downloading or installing the problematic game here to check for the issue.
That's it, guys. We assume this guide was helpful to you. For further queries, you can comment below.