SnowRunner is a popular off-road simulation game setup in an open world. Here you can explore the vast landscape and varied terrain while delivering cargo and other goods according to the game mission. You can also take part in multiple missions to earn money and game points. Due to such game dynamics, Snowrunner has quickly gained a following due to its immersive gameplay, impressive graphics, and realistic physics engine. But the game can be difficult at times, so users are looking for SnowRunner console commands and cheat codes to help them progress through the game.
Even the most skilled players can sometimes find themselves stuck or struggling with certain challenges within the game. This is where console commands and cheat codes can come in handy. In this article, we will talk about the ways you can get all the upgrades without spending your money. There are many cheat codes available for the players, and using them can give you access to all the upgrades. There are more than 60 vehicles in the game; upgrading them all using your money is very costly. Each of these vehicles has unique upgrades that will give you immense gaming adventure.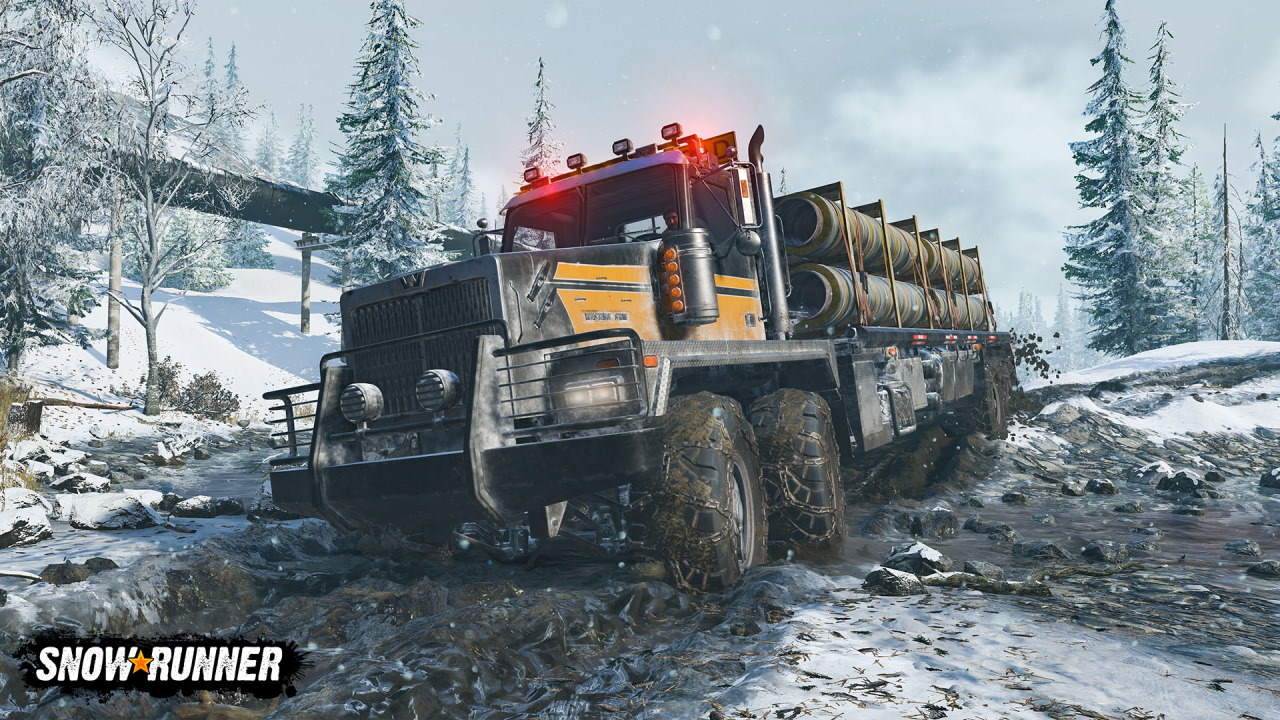 SnowRunner Console Commands and Cheat Codes
Cheat codes are available in most games these days; if you have played classic games like GTA Vice City, you must have an idea about what cheat codes are. A Cheat can let you access the game content that is not easily available or is not available for free. Here is a mod application by which you can use the cheat codes in the SnowRunner game.
SnowRunner Mod Cheat Codes
Open your browser and head over to the MudRunner Mods website.
The mod file will be downloaded onto your PC; you can download this file by clicking here.

Once the file download is complete, open the folder and find a Notepad file named "Initial".
Now, head over to the epic games and select SnowRunner>en_us>preload>paks>client in the epic game launcher.
Paste the downloaded files in this location (this will replace the existing "initial" file in that location)
You can take a backup of your "initial" file and save it somewhere on your PC so that you can repeat the same process to get the cheat-less gaming experience again.
The above steps will lead you to all the upgraded items and vehicles in the game without paying the full price. This will enable you to enjoy all the game features by unlocking everything.
One thing to keep in mind is that having unlimited upgrades can decrease the excitement of the gameplay. Whenever you feel like you are losing interest by using the cheats, you can use that backup initial file and get the experience again.
Snow Runner Tips for beginners
While the above mods and cheats will help you in the game, the below few tips can significantly help you progress through the game.
Keep Checking your Fuel
While playing the game, you can get lost in the moment and run out of fuel. If you run out of fuel you have to use another vehicle to get to that vehicle. To avoid such situations, always keep checking your fuel.
Always Use Proper Roads
While on a job that requires long travels, you should always keep checking your maps, and you should not go to the shortcuts as these roads are not very good for your vehicle, and you may get stopped in the middle.
Keep an eye on watch towers
Driving along is fun, but getting lost in the woods is not. Always keep an eye out for watch towers, as these watch towers can help you find your way and open new maps and items as well.
Make Use of the Winch
If you are stuck in the mud or anywhere else, you can use the Winch to get you out of that bad situation. You can use the winch to pull your vehicle; you have to find something sturdy to support your weight.
Conclusion
This brings us to the end of this SnowRunner console commands and cheat codes guide. While console commands and cheat codes can be tempting to use, it's important to remember that they can also take away from the game's challenge and satisfaction. Additionally, using cheats can sometimes lead to bugs or glitches that can negatively affect gameplay.
You can use different cheats by following the same given methods. Applying these cheats is very easy, and you only need to replace the "initial" file with another one. Hoping that this article has helped you find the required cheats for unlimited upgrades and money.