Imagine you have bought a brand new gadget and all of a sudden it doesn't work. Of course, it would hurt you that you spent money on your choice of tech and it gave up in no time. The next thing you may do is to do a primary investigation of the device and what could have caused the issue..? It is not necessary that there should be some big problems at the technical end. It could be something very simple that you may have missed out on. In this guide, we will talk about Xiaomi Mi Band, not the charging issue.
Yes, for some it may sound simple and for some who are facing the issue on their new device, it is no less than a calamity. Usually, for some, it may happen right as they unbox and use it for the first time. Device not charging is definitely an issue as it may render the working of the gadget useless. So, we will see how to deal with Mi Band not Charging Issue.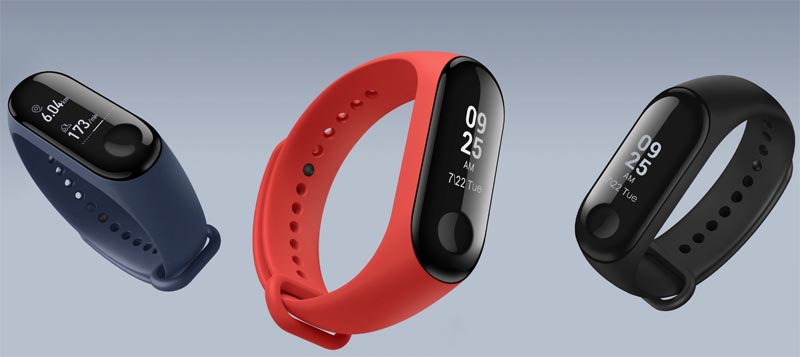 How to Solve Xiaomi Mi Band not Charging Issue
Now, let's take a look at some simple troubleshooting techniques that we should use to check the Mi Band not Charging Issue. Do not immediately run to the service center. Sometimes for any simple matter, people take their gadgets to the service center. The service guys may charge a big amount for making basic repair and checkup of the device.
The methods we have described below are simple enough to try out. Even though you may not be a technically aware person, still you can try these out.
Charging Cable Connection
First things first. Check whether you have properly connected the cable of the charger to the connective end of the Mi band. There should be no loose connection. If there is one, then try to reconnect it. If it's still loosening, then take it to the authorized service center. If the cable is at fault and you have a warranty that you can claim, then replace the faulty cable with a new one.
Was your Mi Band completely discharged of juice.?
Try to remember whether the last time you used your smart band, did it had a very low charge.? Then it may have run out of juice. This could be a reason for the Mi Band not Charging Issue. In that case, you may not immediately see any result when you put the device in charge. Put it on charge and leave it for some time. Wait till you see the charging time logo. This same applies while charging smartphones also.
Try with different charging sources
This is simple. In case you are connecting your Mi band to the PC, then instead of that try connecting to a phone charger. Try with different chargers.
Try Cleaning the Charging Pins
May be due to some external dirt or grime on the charging pin on both the Mi band and the charger, the Mi Band not Charging Issue is happening. So, take a soft clean cloth and clean the connecting ends of both the Mi band and the charger. Do it gently. After cleaning, try to charge your Mi band. It should work now.
So, that's all about the simple troubleshooting methods to fix the issue of Mi Band not Charging. In case, after trying these methods out, your Mi band is still not charging, then we recommend to take it to the authorized service center. If you have a warranty, then it's better to replace the Mi Band or the charger depending upon which is at fault.
We hope that this guide was informative for you. Keep following GetDroidTips for more such useful guides.
You May Also Like,