Starfield was recently released on September 6, 2023. It is available for Windows as well as Xbox Series X/S. Critics and gamers all took the game in as a great new space-based RPG title with infinite scope for exploration. Before the official game was released, a modder named PureDark released two mods for the game; one of them was to incorporate DLSS 2 into Starfield for free, while another was to incorporate DLSS 3, which required a premium.
Now, when you venture into the game, you can come across a planet called Vectera with various missions and adventures. However, finding Vectera is not as simple as following a simple route. There is a process to it, and here in this article, we will guide you. So, without any further ado, let's get into it.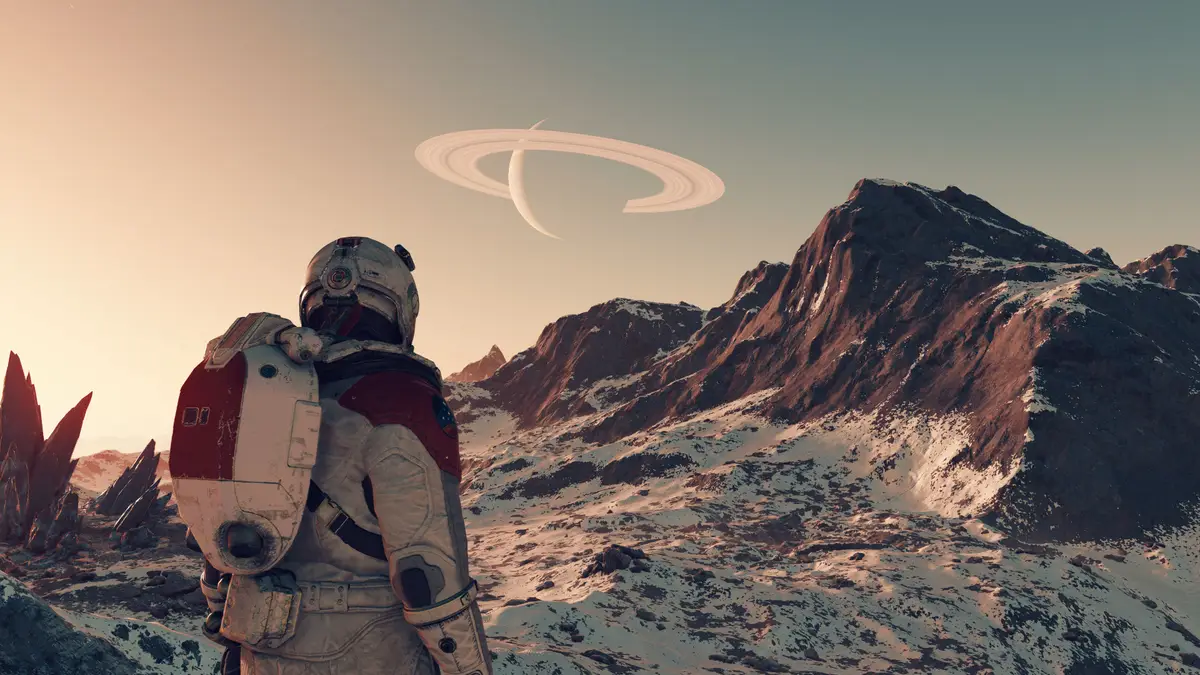 Starfield Vectera Planet Location
To get to Vectera, you must begin your journey in the Narion System. Once there, your mission takes you to the Argos Extractors Mining Outpost, like the gateway for Vectera.
Let's look at a more detailed walkthrough of the entire process now.
The mission that sets your path for Vectera is the "Back to Vectera" mission, but to get that, you must first complete The Old Neighborhood, The Empty Nest, and Into the Unknown as part of the main story.
After the Old Neighbourhood mission, talk to Sarah, and she will direct you to find Barrett, who will set you on the required path.
Now, you must travel to the Narion System and return to the Argos Extractors Mining Outpost.
Upon landing, you will meet Lin. He will inform you that Barrett and Heller are captured, and he is there to assist you to free them up.
He will inform you that the comms computer is not working and you need to fix it.
Obtain the three power cells scattered across the control room area to fix the comms computer.
Once the machine is operational, you will receive an emergency transmission from Barrett and Heller.
After this, you get the option of starting on a new mission, and you can select Lin as one of your crew as well.
The new mission would start on a randomly generated planet where you will spawn at the site of a crashed ship.
You will move through the unknown terrain, avoid the traps set by the pirates and try to locate Barrett and Heller at all costs. You will also receive an Emergency Transmission 2 here.
After the second transmission, you will travel to Bassel III, landing in a Ransacked Research Output.
Now, you will have to free Barrett from Mastura the Grim. For doing so, you will get four choices: Persuade, Pay, Allow Sarah to Intervene, or attack. You should have the option to persuade the grim who has taken a liking to Barrett that Barrett is not good enough. Or you can pay 4,000 as ransom money.
After successful completion of the mission, you will get to return to the Lodge and enter the Library. From there, you can move forward in the game. You will have the Vectera planet missions and artefacts all open for exploration.
If you have any questions or queries about this article, comment below, and we will reply. Also, check out our other articles on iPhone tips and tricks, Android tips and tricks, PC tips and tricks, and much more for more helpful information.