When it comes to content streaming or entertainment service, Lions Gate Entertainment is of the popular brands. Well, Starz is a premium cable and satellite television network that's owned by Lions Gate Entertainment, and Starz Inc. STARZ offers exclusive premium or original TV shows, movies, etc on a subscription basis. Meanwhile, some users are reporting that Starz Buffering So Much quite often which may irritate you a lot.
Playback errors or buffering or lagging issues are quite common among content streaming as well as cable TV network no matter in which region or which brand or which device you're using. If we assume that cable and satellite TV network has some issues with server connectivity then you may experience buffering or loading issues in several ways which eventually may end up with playback errors. Now, if you're a victim then you can check this guide to fix it.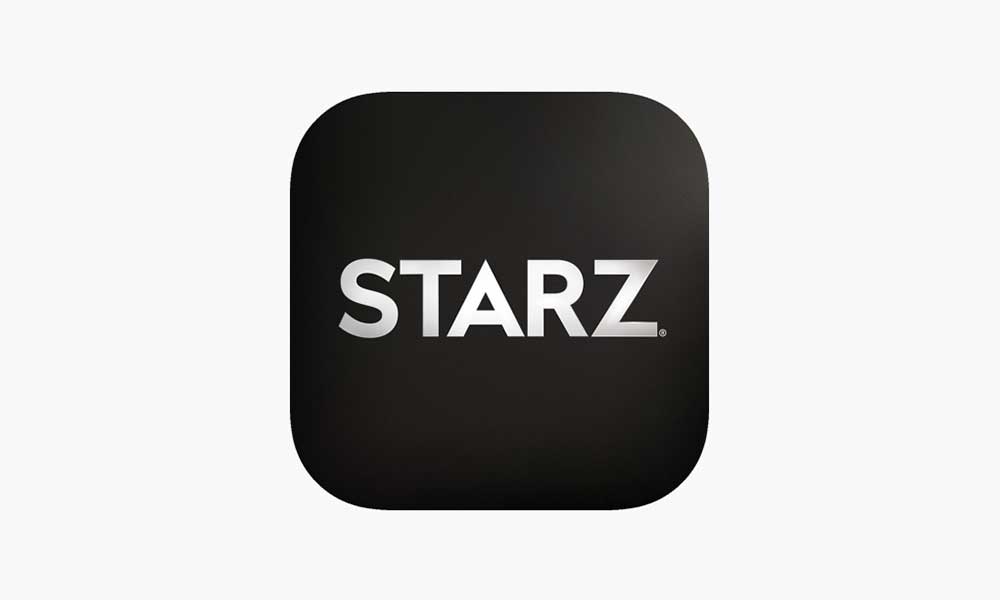 Why Starz Buffering So Much, How to Fix This Problem?
There are several possible workarounds mentioned below that should gonna help you out. Until the problem gets fixed for you, try following all the methods one by one. So, without further ado, let's jump into it.
1. Reboot the TV or Streaming Device
Make sure to simply restart the TV or streaming device to check whether the problem is solved or not. Sometimes issues with a temporary glitch can cause multiple conflicts whatsoever.
2. Check your Internet Connection
It's also worth recommending to check your internet connection properly because a poor or unstable network can cause several issues. You should also check whether your internet speed is fast enough to stream content or not. A slower speed can trigger content buffering or lagging issues whatsoever. If possible, you should use an ethernet (wired) connection instead of a wireless (Wi-Fi) connection to check for the issue.
3. Turn Off any Background Apps
Make sure to turn off background apps on your streaming device to avoid stress on system resources as well as internet data. Once all background apps are closed, you can try playing the content again.
4. Eliminate Additional Devices are connected to the network
You can also eliminate additional devices which are connected to the same network during the content playback because the more devices will be connected, the more you will face slower internet speed.
5. Clear Cache Data and Cookies on browser
You should always clear the cache data and cookies on the respective browser that you're using for content streaming. A pile of older cache data can cause such issues. For instance, if you're using a Chrome browser then you can follow the steps below to clear the junk.
Open Chrome browser > Go to the browser menu/settings.
Find out and choose to Clear browsing data > You'll need to select the Time range according to your preference.
Select Browsing history, Cookies and other site data, Cached images and files.
Select Clear data.
Once done, restart your Chrome browser to check for the issue.
Similarly, if you're using any other browser then you can perform the same. But the actual steps may vary respectively.
6. Power Cycle your Wi-Fi Router
Make sure to perform a power cycle on your Wi-Fi router to clear any temporary internet glitch etc. Just power off the router and unplug the power adapter from the router. Then wait for around 30 seconds and plug back the power adapter into the router. Finally, turn on the router, connect to the network, and check whether the problem is still bothering you or not.
7. Avoid Streaming during rush hours
You should also try avoiding streaming content during rush hours as per your region. Rush hours are typically congested by thousands or millions or users once at a time during a certain period of time in a whole day. So, not only in terms of the STARZ content streaming but also the internet speed may get affected during peak hours, especially on weekends or holiday seasons.
8. Keep the streaming device and router closer
It's also worth recommending to place the streaming device and Wi-Fi router closer enough because any kind of unnecessary distance between both devices or any kind of barrier may trigger the poor streaming issue which seems as buffering or lagging or not loading, etc.
9. Check for Software Updates
Make sure to keep your streaming device and all necessary apps to be updated always to the latest version. Having the latest software version on the device can eventually fix multiple bugs or issues. A new update can also bring several improvements and additional features.
10. Contact Starz Support
If none of the methods worked for you and the problem seems consistent enough then you can contact Starz Support for further assistance. Just head over to the official website from the given link and go to the bottom of the page to hit contact us. Fill up the required fields and submit the report. It'll definitely help developers to investigate the issue and not only you but other users will also get benefitted once devs come up with a fix.
That's it, guys. We assume this guide was helpful to you. For further queries, you can comment below.