This multi-player first-person shooter video game was developed and published by Battlestate Games exclusively for Windows platforms. In the past year or so, it has been in beta testing, and now pre-orders can be made through developers instead of Steam or Epic. However, many users reported that the Escape From Tarkov was loading profile data. Well, that's the reason why we are here. In this article, you will learn how to fix it. So, if you want to resolve this, check out the fixes mentioned below.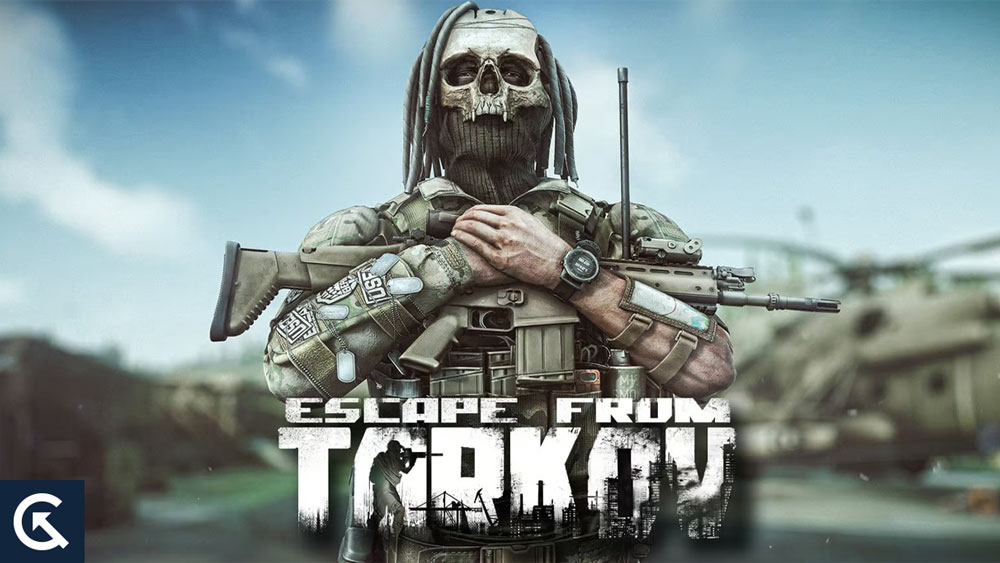 What Does It Escape From Tarkov Stuck on Loading Profile Data Error Means?
It has been reported that some players have encountered an issue loading profile data in Escape From Tarkov. When your computer is configured incorrectly or when a game launcher cannot load necessary files, this error occurs. Having recently updated your game launcher or having a poor internet connection often causes the "Escape From Tarkov Stuck on Loading Profile Data" error. Players may also experience this issue if their hardware or software is not compatible.
How to Fix Escape From Tarkov Stuck on Loading Profile Data Error
So, as we have already explained about the issue, it's time to try the fixes mentioned below to resolve the Escape From Tarkov on loading profile data error:
Fix 1: Run the Game As an Administrator
To avoid issues related to user account control, it is recommended that you run the Escape from Tarkov exe application file under administrator rights. To do this:
If you find a shortcut to Escape from Tarkov exe file on your computer, right-click it.
Select Properties > Compatibility.
Be sure to checkmark the Run this program as an administrator checkbox.
Thereafter, to save your changes, click Apply, then OK.
Fix 2: Power Cycle on your Wi-Fi Router
To refresh your internet connection, it's recommended that you power cycle your Wi-Fi router. It is possible for network connectivity issues to cause several problems with the game server and may result in the game not loading at all.
It is important that the router is turned off and the power cable is unplugged. When you have finished waiting for around 30 seconds, plug the power cable back in again. You can now try to resolve the issue by turning on the router and connecting to the internet.
Fix 3: Check for Server Status
There are times when errors are not your fault. Despite their size, large companies have difficulty maintaining their servers. As a first step, let's see if there are other people who can or cannot play the game at this time. Problems with game servers might sometimes result in Escape from Tarkov staying stuck while loading profile data, which could indicate that these problems are causing the problem.
Several methods are available to check for server downtime, but Escape from Tarkov's official server status page is the most reliable. It is always better to examine through the official channel rather than using third-party websites on the internet. Proceed to the next step if everything seems to be in order.
Fix 4: Restart the Game
Restarting the game is the next step if you have checked your internet connection and it is stable. While it may sound simple, it is often effective at solving the problem. You should close the game and restart it completely. You will need to proceed to the next step if you still get stuck on the Loading Profile Data.
Fix 5: Clear Cache
The next step is to clear the cache if the above steps do not resolve the issue. If there are corrupt files that are causing the problem, clearing the cache may be able to fix it. Here's what you need to do:
Completely close the game.
Go to the installation folder of the game.
Delete the Cache folder.
Start the game again and see if the problem has been resolved.
When the cache is cleared, any temporary files that may be preventing the Loading Profile Data will be removed.
Fix 6: Reset Your Network Settings
It may also be worthwhile to reset your network settings if clearing your game cache doesn't work. If Escape from Tarkov is having trouble loading profile data due to connectivity issues, this can be helpful. Here's how to do it:
First of all, to open the Run dialog box, press Windows + R.
Thereafter, to open a Command Prompt with admin privileges, type cmd, and press Ctrl + Shift + Enter.
Press Enter after each of the following commands:

ipconfig /release

ipconfig /flushdns

ipconfig /renew

You will need to restart your computer after closing the Command Prompt.
Check if the issue has been resolved by running Escape from Tarkov.
Fix 7: Update GPU Driver
To ensure your games run properly without issues, you should always update your graphics drivers on your PC. You can update your GPU drivers by following these steps:
First of all, to open the Quick Access Menu, right-click on the Start menu.
Navigate to the Device Manager.
To expand the list of Display adapters, double-click on the category.
To update the graphics card driver automatically, right-click on it and select update driver.
Fix 8: Disable Security and Antivirus Programs
It might also be the case if you are using Windows Defender or a third-party antivirus program. You can use the program's interface if you are using third-party antivirus software. For Windows Defender, please follow these steps:
Type Firewall in the Start Menu and wait for the search to complete.
In the results, click on "Windows Defender Firewall".
Afterward, you can turn on or off Windows Defender Firewall on the left-hand side.
To turn off Windows Defender Firewall, select Turn off Windows Defender Firewall and then click OK.
After turning off Windows Security, proceed as follows:
You can do this by pressing the Windows and I keys together on your keyboard.
Open Windows Settings and click Update & Security.
Click on Open Windows Security on the left panel.
Navigate to the Virus & Protection tab and select Manage Settings.
Then, go to turn off Real-time protection and select Yes.
Fix 9: Run Compatibility Troubleshooter
The compatibility troubleshooter on the PC with Escape from Tarkov can be useful if none of the above methods works. To do so:
To begin, exit Escape from Tarkov > Launch Battle State Games.
You need to select 'Keep the Launcher window open when I launch the game' from the launcher settings menu.
To open Task Manager, press Ctrl+Alt+Del once you reach the loading screen again in Escape from Tarkov.
Select the Details tab > Locate the EscapeFromTarkov.exe application task.
Right-click the task and select Properties.
Next, return to Task Manager and close the Properties window.
Select End Task from the right-click menu of the EscapeFromTarkov.exe application file.
Once the process has been ended, return to the Properties window by clicking on the End Process button.
Thereafter, click on the 'Run compatibility troubleshooter' button under the Compatibility tab.
You can test the program by clicking the 'Try recommended settings' button.
Afterward, to troubleshoot, follow the instructions on the screen.
That's it. You should be able to resolve the issue completely by following this method.
Fix 10: Reinstall the Game
If none of the above steps have worked, the last resort is to reinstall the game. Reinstalling the game will remove any corrupt files that may be causing the issue. Here's how to do it:
Uninstall the game from your PC.
Afterward, download the game again from the official website.
Thereafter, install the game and see if the issue is resolved.
Reinstalling the game may take some time, but it is often the only way to solve the "Loading Profile Data" issue.
Fix 11: Contact game support
The game's official support may assist in fixing "Tarkov Stuck on Loading Profile Data" if all troubleshooting attempts fail. Their knowledgeable staff can provide individualized solutions and assist in resolving the issue so that Escape From Tarkov runs smoothly for you.
Sum Up
So, that's all we have for you on how to fix Escape From Tarkov stuck on loading profile data issue. We hope that this guide has helped you. Any questions? Comment below and let us know.