Re-Logic released an action-adventure sandbox survival video game called Terraria in 2011. It's currently available for PC, Android, iOS, PS4, Nintendo Switch, Xbox One, Mac, PS3, Google Stadia, Xbox Series S|X, and more platforms. The game offers to explore, craft, build, and combat many creatures. But several players are often reporting that they're facing the Terraria Multiplayer Not Working issue in 2023.
Now, if you're also one of the victims of such an issue, you should follow this troubleshooting guide to fix it. Terraria support the online multiplayer mode to create a world or join a world where players can have some fun. But it's unfortunate that either player gets stuck on the "Connecting to" error message or "joining …" or even the "lost connection" error message while trying to get into the Terraria game via the Steam client on the PC.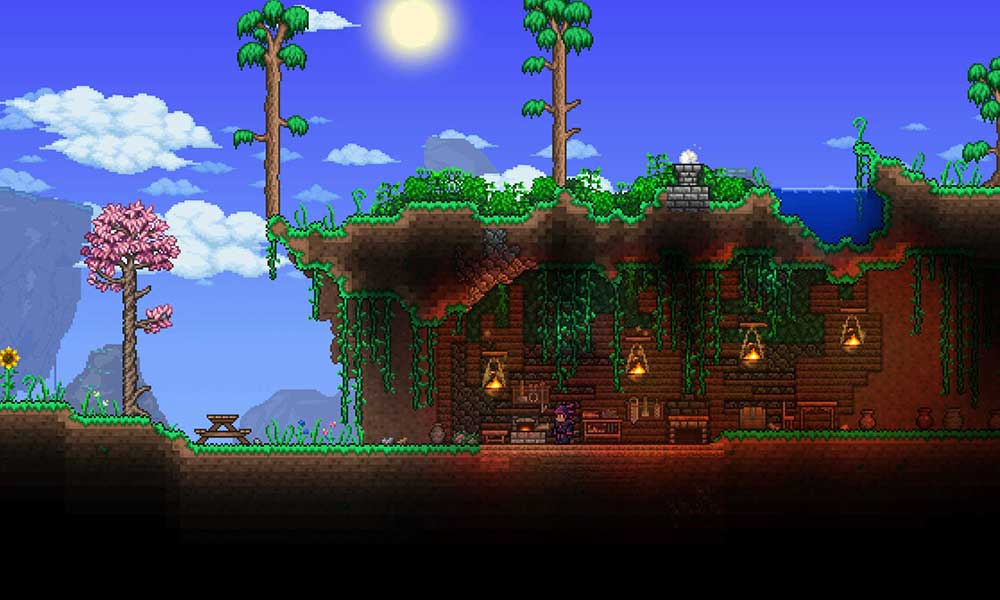 How to Fix Terraria Multiplayer Not Working in 2023
Well, several possible reasons mentioned below may typically trigger the multiplayer connectivity issues on your PC. Meanwhile, some of the reasons have already been pointed out by some affected Terraria players that helped them fix the issue. Maybe the Terraria server isn't working properly or isn't operational in some regions, which can trouble players. At the same time, the incompatibility issues with the PC and game can be a reason.
Sometimes your system may run plenty of tasks in the background which can affect the performance or server connectivity. Otherwise, issues with the antivirus or firewall blocking, outdated game version, outdated system version, issues with the internet connection, outdated networking drivers, corrupted or missing game files, etc. Luckily, here we've shared a couple of possible workarounds for you that should come in handy. So, let's dive in.
1. Ask Your Friend to Send You Invitation
First of all, you should ask your friend to send you the joining invitation on a server so that you can get to know if the problem has been fixed or not. Sometimes this trick does come in handy. Whenever your friend creates the world for the first time, tell your friend to select 'Friends Only' for the Steam Multiplayer Mode so that you can join easily via Steam Multiplayer.
But if in case, your friend has chosen 'Invite Only' then you'll have to get the invitation and then you can join the same world.
2. Ensure to Use a Specific Character
If you want to join the Classic Mode game then you should use the Classic Character. Similarly, if you want to join the Journey Mode game, you should use the Journey Character. But if the game character is incorrect, you might encounter server connectivity issues. You can also create a new character and check for the same issue.
3. Check the Steam Online Status
You should also check whether you're 'Online' on Steam or not. Just make sure to launch Steam > Click on Steam from the top-left side. Then check the status and set it to Online. Once done, reboot the client, and check the server again.
4. Check the Internet Connection
You should also check for the internet connection at your end because a poor or unstable internet network can trouble you a lot. The chances are high that either the connection is having some ping issue or it's not fast enough to hold its nerve while connecting to the server. You can try using a different internet connection to check for the same. Otherwise, contact your service provider to get further technical support.
5. Ensure Terraria Server is Operational
It's highly recommended to check for the Terraria Server Status from the server list link to ensure you're connected to a server that offers cross-play and other modes. If any server status isn't online then don't try joining it. While you also shouldn't join a highly crowded server where the slot is almost getting full. That will kick you out in most cases if the active number of players is getting out of quota.
6. Update Terraria
You should check the available game updates via the Steam client because an outdated game patch version can trouble you a lot. To do so:
Open the Steam client > Click on Library.
Now, click on the Terraria game from the left pane.
Then from the Terraria game page on the client, you can see the Update option if there is an update available at that time.
Just click on it to update the latest version.
Once done, you can click on the Play button to start enjoying the game.
7. Verify and Repair Game Files
Make sure to check whether the game files are missing or corrupted or not. Sometimes issues with the installed game files can cause such errors on Windows PCs. It's worth mentioning that verifying and repairing the game files can help you easily fix the integrity of game files. To do so:
Open up Steam > Go to Library.
Right-click on the Terraria game.
Click on Properties > Go to the Local Files tab.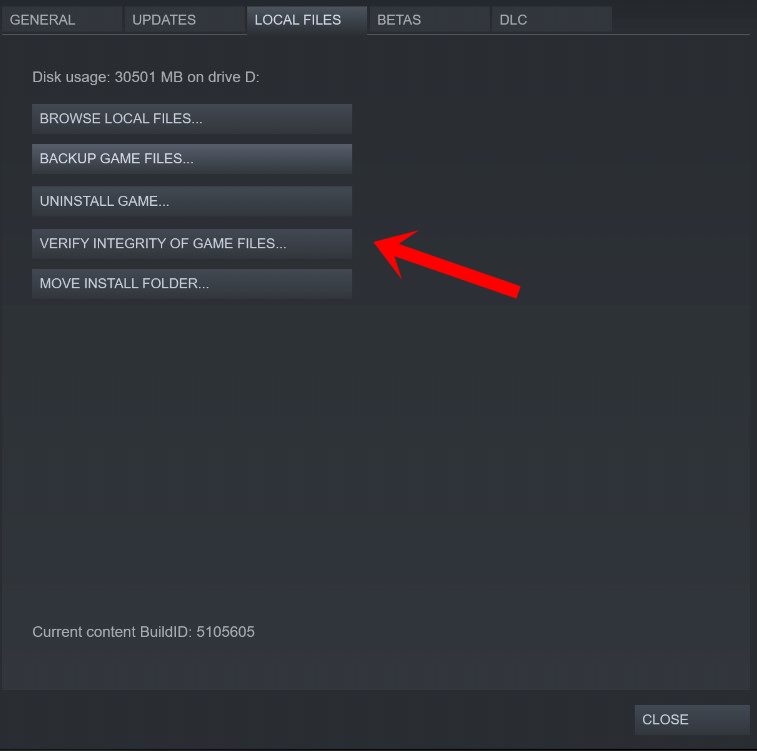 Select Verify Integrity of Game Files…
The verification and repair process will start automatically. So, wait for it to complete.
Once done, you'll receive a successful notification.
Now, close the Steam client > Restart your computer to apply changes immediately.
Finally, open Steam, and try running the Terraria game again.
8. Close Background Tasks
It's recommended to close all the unnecessary background running tasks on your system by following the steps below because the more system resources will be used the higher your system performance will drop. You may not notice it drastically when you face in-game lags, framerate drops, stutters, etc. But this method should be useful for you in many ways.
Press the Ctrl + Shift + Esc keys to open Task Manager.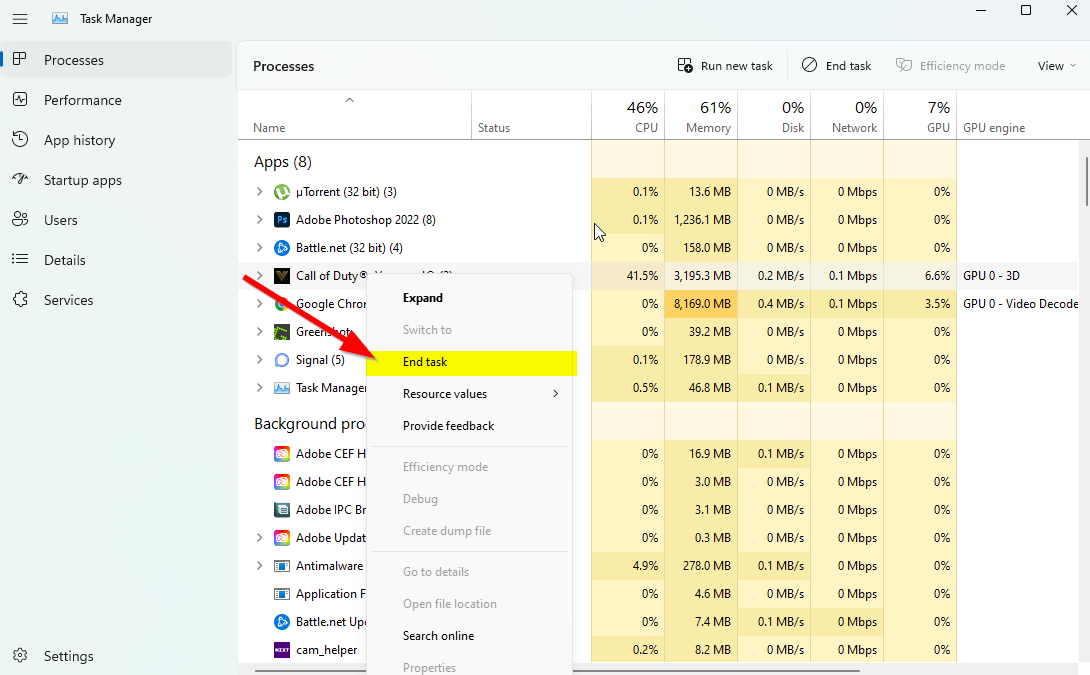 Click on Processes and check which task is consuming higher resources.
Just click on the particular process and select End Task to close it forcefully.
Make sure to do the same steps for each third-party app process that is consuming higher resources.
Once done, close Task Manager, and restart your PC.
9. Disable Firewall and Antivirus Protection
Try disabling the antivirus program and the Windows Firewall program on your computer temporarily to check for the issue. Sometimes security programs may treat some of the game files or ongoing connections as malware or threat which may lead to crashes or server connectivity errors. To do so:
Click on the Start Menu > Type Windows Defender Firewall and click on it from the search results.
Select Turn Windows Defender Firewall on or off.
From the Customize Settings page, make sure to select the Turn off Windows Defender Firewall (not recommended) option in all the Public, Domain, and Private Networks.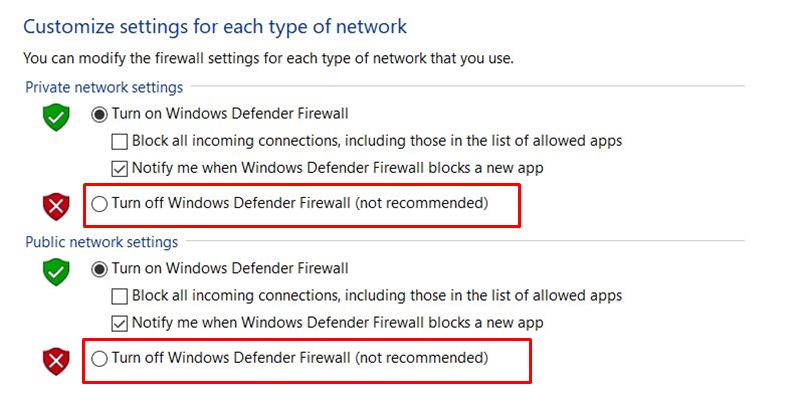 Click on OK to save changes.
Now, you can follow the steps below to turn off the real-time protection of your antivirus software.
Press the Win+I keys to open Windows Settings.
Click on Windows Security > Select Virus & threat protection.
Click on Manage Settings > Turn Off Real-time Protection to check for the issue.
10. Update Network Drivers
If you're still getting the lost connection error then make sure to update the networking drivers on the PC by following the steps below. An outdated or missing networking driver may trouble you a lot.
Press the Win+X keys to open the Quick Access Menu.
Click on Device Manager > Double-click on Network adapters to expand the list.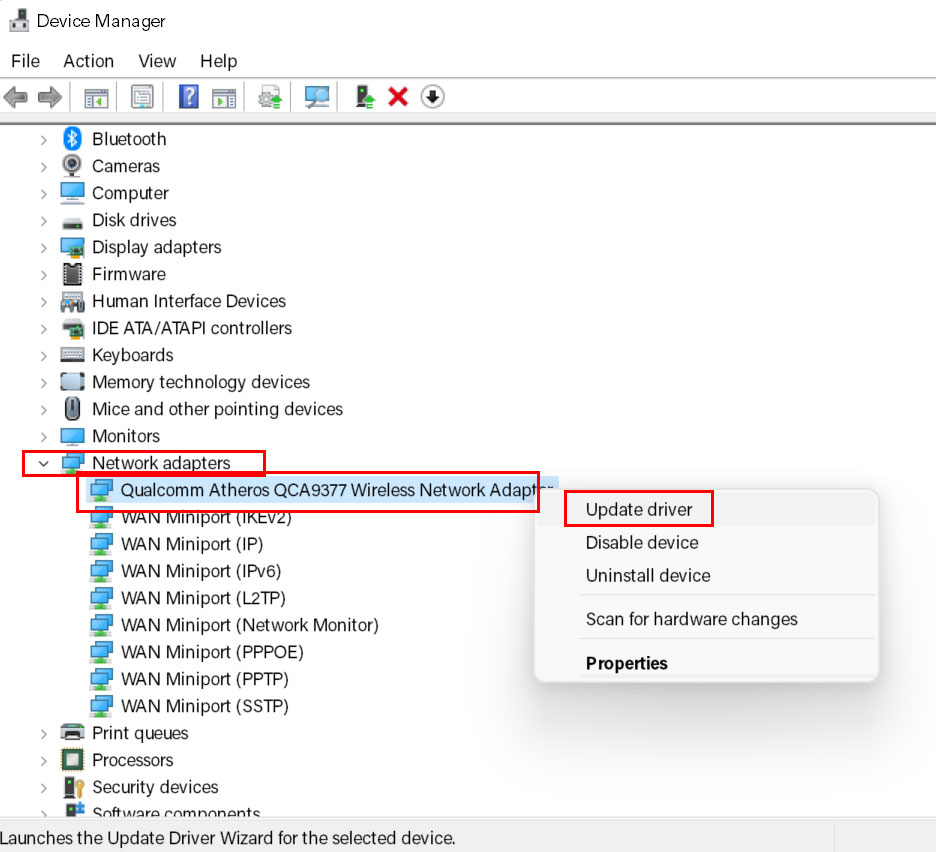 Now, right-click on the active networking device > Select Update driver.
Click on Search automatically for drivers.
If there is an update available, it'll automatically download and install the update.
Wait for a while to complete it > Once done, reboot your PC to apply changes.
11. Enable Port Forwarding
By setting up port forwarding it'll be easier for you to improve the server connectivity of the Terraria game such as less lag, stable connection, improved voice chat, and easy multiplayer gameplay without any kind of connection loss. To do so:
Click on the Start Menu > Type cmd and click on Command Prompt.
If prompted by UAC, select Yes to proceed.
Now, copy and paste and hit Enter to get the networking details of your computer:
ipconfig /all
Here you'll have to note down the IPv4 address, Subnet Mask, Default gateway, and DNS Server address to somewhere else which will be required later.
Next, press the Win+R keys to open the Run dialog box.
Type ncpa.cpl and hit Enter to open Network Connections.
Right-click on the active networking adapter > Select Properties.
Double-click on Internet Protocol Version 4 (TCP/IPv4).
Select Use the following IP address and Use the following DNS server addresses.
Now, make sure to type the IP address, subnet mask, default gateway, and DNS server address here that you've recently copied from the command prompt.
Once done, click on OK to save changes.
Restart your PC to apply changes.
Now, you can forward the port on your Wi-Fi router by logging into the admin dashboard and selecting Port Forwarding or Advanced Wireless. Then enter the IP Address and use both TCP + UDP for your game. You can select 7777 or higher than 5,000 for the start port and end port.
Once done, make sure to select Enable the Port Forwarding option. Now, you can try running the Terraria game on your PC and check for the multiplayer not working issue.
That's it, guys. We assume that you've found this guide useful. For further queries, you can comment below.