Almost a year ago, Obsidian Entertainment and Private Division has come up with an action RPG game called 'The Outer Worlds'. Now, the new Peril on Gorgon DLC has been launched recently for The Outer Worlds. This latest DLC brings new story missions along with new skills & perks, obviously. Now, most of the players are eager to know about all The Outer Worlds: Peril on Gorgon Skills And Perks Guide.
So, here we've managed to provide you all the possible info regarding it. It's worth mentioning that the new DLC has included six new perks which will allow players to equip on their builds easily. Well, the skill part is most important because it not only includes the power level cap but also offers defense skills, stealth mode, some useful weapons, and more. Now, without wasting any more time, let's jump into it.
The Outer Worlds: Peril on Gorgon Skills Guide
So, the Peril on Gorgon DLC of The Outer Worlds game offers the power level up to 33 along with 150 new skill points for the players to unlock and enjoy in each category.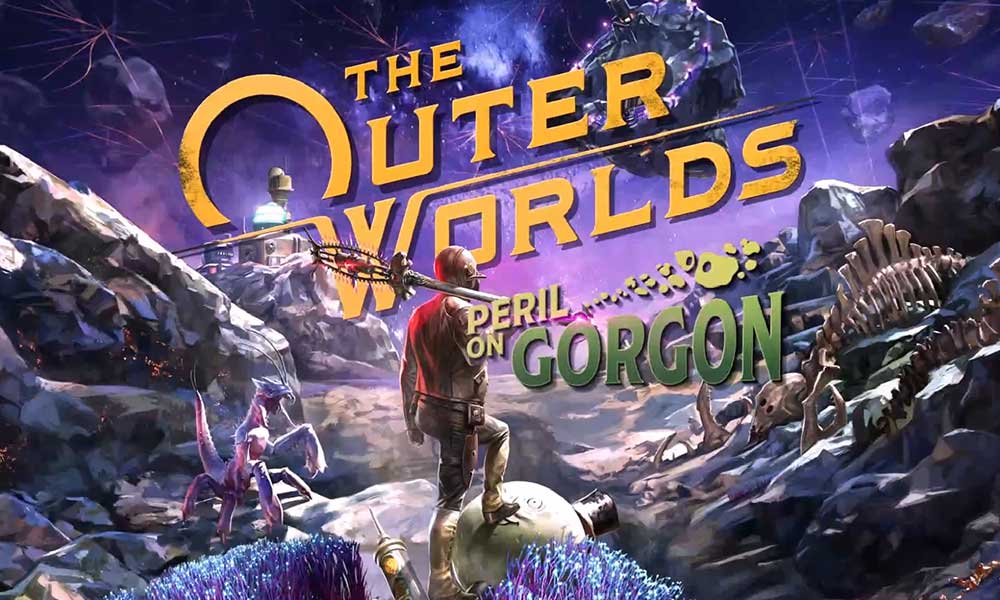 Melee
Melee has two new skills which are as follows.
One-Hand: 1 handed melee critical hits ignore 100% Armor.
Two-Hand: +50% chance for Power and Sweep attacks to stun.
Ranged
Handguns: Critical hits will ricochet and hit other enemies
Long Guns: Non-critical hits ignore 50% armor
Heavy Weapons: Heavy weapons instantly reload if ammo runs out.
Defense
Dodge: 25% chance of stunning enemies within 3m range while dodging.
Block: Attacker will take damage after a perfect block.
Dialog
Persuade: Chance to cower resets after 10 seconds, players can cast Cower on damaged humans again.
Lie: Scramble resets after 10 seconds after an attack from Automechanical.
Intimidate: 20% chance of casting Terrified on creatures with a critical strike.
Stealth
Sneak: Killing an enemy with a sneak attack won't alert other enemies.
Hack: Scramble turned off Automechanicals by hacking them.
Lockpick: The first item inside any locked container that is free to open can be taken without any consequence.
Tech
Medical: gain +20% Damage per consumable slot used after using the Inhaler. The effect lasts for 10 seconds.
Science: if the skill high, Crit Chance and way of Science Weapons are determined by Science skill.
Engineering: Inserting a new mod will 100% recover the existing mod.
Leadership
Inspiration: While companions are on Unreliable, players get a 10% Skill Bonus to their skills.
Determination: Companions can be replaced if the current companion is sent back to the Unreliable.
Read Also: Tweak To Boost Performance at 1080P with 60 FPS in Marvel's Avengers
The Outer Worlds DLC: Perks Guide
There are three new tier perks (total six perks) added in the Peril on Gorgon DLC. Additionally, there tier 4 and tier 5 companion perks also available below.
Tier 1
Applied Science: Increases magazine size for Science weapons by 25%
Nietzsche's Reward: Players will deal +5% increased damage per flaw they have
Tier 2
Assassin: Quite weapons deal +25% damage.
Lone Master: +5 to all skills in none of the companions are in the party. If no companion has been recruited, +10 to all skills.
Tier 3
Improvisation Master: Improvised Weapondeals +300% Damage and has -75% Degradation.
Concentrated Fire: Leaving TTD resets the damage increase with +10 damage per subsequent hit.
Peril on Gorgon DLC – Companion Perks
Now, check out some of the companion perks below.
Tier 4
Emergency Med Tech: When health drops below 20%, healing is increased by 50% from Inhaler
This. Is. Tossball!: 50% increase to Tossball weapon damage
Grand Exploration: Experience from Location Discovery is increased by 100%
Rust Bucker Resistance: 20% reduced Automechanical Damage received
Grand Justice: Trickshot ignores 50% Armor Rating
Radiation Proofing: 20% reduced N-ray damage received
Tier 5
Magic Bullets: Ellie's bullets ricochet and hit another target nearby
Antagonistic Fury: 20% increased damage to Negative Rep Faction
Cunning Strikes: 20% increase to Sneak Attack damage
Chrono-Harmony: 25% increase to TTD meter
Planned Intervention: When health drops below 25%, max will taunt enemies to take the target off from you.
Bedazzle Automechanicals: Stuns enemies for a short period.
That's it, guys. We assume this skill and perk related information is useful to you. For further queries, you can comment below.