Recording screen on Android is becoming a popular approach these days. It is having a lot of applications starting from personal to commercial. Most of these videos are recorded for tutorials and gaming purposes. Gone are those days when this task was performed with another camera by keeping it above phone's screen. Today many people need to know how they can keep up the pace in this matter without using an additional camera. Actually screen recording on Android based Smartphones is extremely simple and lots of apps are out there which are very helpful in this matter. The top 5 screen recorder apps for Android Smartphones are listed below.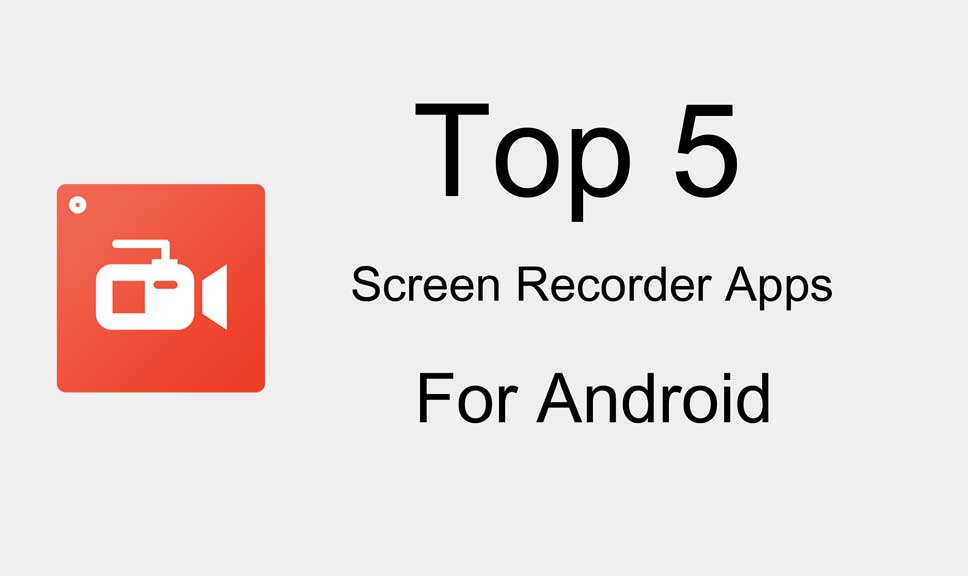 Top 5 Screen Recorder apps for Android
Stream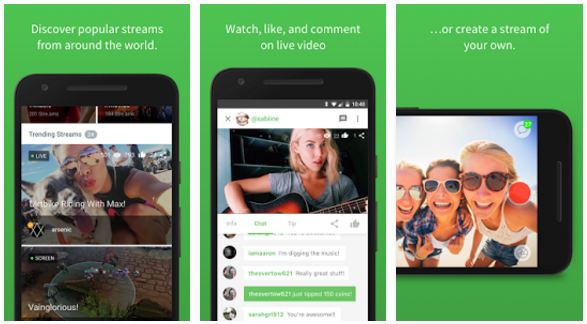 This popular screen recording app is used by a lot of android users. It is very small in terms of size but comes with a very unique feature. You don't need to record the video first in your Smartphone before sending it over a network, to another device or anywhere else. Videos can be shared during the time recording is going on. It's like live streaming of a video from a recording station to a telecast station. Stream is available totally free of cost on the PlayStore and is one among the apps with overall positive experience. From our list Stream is the best screen recording app for Android.
Mobizen screen Recorder
Mobizen is an app that would just enable you to record your screen, but at the same time you have the option to edit it as well. It records quality videos without any error or watermark. This app is one among the top 5 screen recorder apps because of its editing features. You can add background music to any video. Your signatures can be included in it anytime you want. Mobizen is very popular and is so easy to use. So this makes the best Top 5 Screen Recorder apps for Android.
Telecine
Recording your device screen is very much reliable with Telecine. It is widely regarded as one of the powerful apps as compare to others which are meant for similar purpose. Actually it doesn't get crack or show errors while recording. The extremely simple interface makes it friendly to users. There is nothing you need to do after installing it in your phone. Just tap the launch overlay option. At the top right corner of screen you can see a small overlay. Simply tap the same to start recording. Tap it again when you want to stop. This simple to use approach makes it one among the best 5 screen recorder app for Android phones.
Download Telecine
AZ screen Recorder
AZ screen recorder is truly an amazing app in every aspect. You can trust it for any android based Smartphone and the best part is its user friendly approach. Simple to install and simple to use are its prime features. You can start recording anytime and can stop it whenever you want. Recording can also be paused simply. There is no strict upper limit on time. Also this app runs without advertisements. There are not even watermarks or anything that generally annoy a user. Videos can be edited, altered or modified as per need with the available options in app.
ilos Screen Recorder
ilos screen recorder runs very smoothly on Android Lollipop and later versions. You can record without any limited and the best thing about this app is it actually doesn't require a root. Upon installation you will be asked to register or sign in. However that can simply be ignored as apps even runs perfectly without creating any account on it. In order to record the screen, you need to open the app and click on the large button appear in the center. This will start recording the screen and if you wish to stop it, open app again and click on same button.
Download ilos Screen
Of course there are other apps for same purpose but these are good enough to be trusted for every smartphone.