Any upcoming smartphone's hype depends on the amount of freshness it brings to the users. Android is the most used smartphone operating system across the globe, and due credit should be given to its open-source nature that allows third-party developers to bring on their customizations via custom ROMs, modded apps, or modules. Now, if you have been into rooting and customizing your Android phone for some time, then you would have probably heard about the Xposed modules or the Xposed framework.
But, for those new to the world of customizing Android devices, then you should know that an Xposed framework is a tool meant to excite exposed modules which help change the behaviour of any system or third-party application installed on the Android device. Not only this, but you can also install any exposed modules in order to extend the features of your Android device and bring could new features to your phone which was not present before.
Now, you might be wondering what are Xposed Modules. In simple words, they are small applications that give you total control over your device's look and user interface customization. However, one important thing that makes them so popular is that, in order to get rid of them from your Android phone, you just have to uninstall that particular Xposed Module and that's it! You are good to go. In this post, we will discuss the best 25 Xposed modules you can install on your Android device in 2023. And if that has got you intrigued, then let us get straight into the article itself: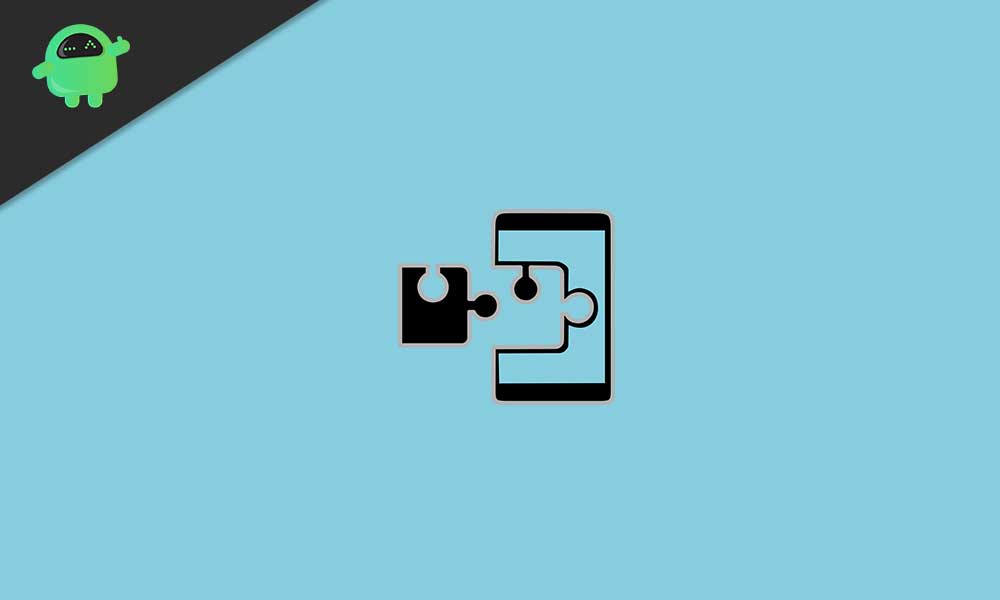 Top 25 Xposed Modules for Android device in 2023
Also Read: How to Install Xposed Framework on BlueStacks 4
To run Xposed modules on your Android phone or devices, you need to have a rooted phone. You can find several guides on our website about rooting your phone if you ever consider installing Xposed modules on your phone. Moreover, you can directly install the Xposed Modules from the Xposed Framework app. To install it:
Head over to Downloads.
Tap on the module that you wish to install.
Hit the Download button to download the Module.
Click on Install.
Go to the Modules section and tick the box next to it, to activate it.
Finally, Reboot your phone.
With that being said, let us take a look at the top 25 Xposed modules for Android in 2023:
Gravity Box
One of the best and probably the first Xposed modules you should install on your phone is the Gravity Box Xposed module. It provides the vanilla or stock Android experience that is the most popular user interface any Android user wants on their smartphones today. Gravity Box has so many tweaks and features like Lockscreen tweaks, Statusbar tweaks, Navigation bar tweaks, Power tweaks, Display tweaks, Phone tweaks, Media tweaks, Hardware key actions, and much more. You can also control the notification LED/sound/vibration, launch any app is the fingerprint scanner and whatnot. It is a must-have Xposed module for your Android phone.
Download Gravity Box
Amplify Battery
Who doesn't love a smartphone with good battery life? Well, it is always not the case that although your phone has a massive battery, it does not perform as your wish. Here comes into the picture the Amplify Battery Xposed module, it gives you more juice to last your smartphone for a more extended period of time. This mod also lets you take control of the battery so that you can see what is causing the battery drain on your phone. This is a pretty handy Xposed module that it will show you which are the culprit apps that you can safely remove from your device to extend the battery life on your phone.
Download Amplify Battery
Greenify Module
This Xposed module is pretty neat and lets you put all those apps that cause battery drain on your phone to sleep or hibernation. This means that you will get extra juice out of your battery on your phone. The best thing is that it is not only an Xposed module but also available as an independent app and you just need to install the app from the Google Play Store and tick the box in the Xposed Framework to enable it.
Download Greenify
XSTANA
If you want to edit your navigation bar or status bar with some cool colors or change the status bar or navigation icons, slap an altogether new theme, then the XSTANA Xposed module is the one to go for. You can do a whole lot of things like Apply an embedded theme on these elements, apply a personalized theme with your own images on, and adjust background, scale-type, buttons color. You can grab this from the Google Play Store and tick the box in front of the app name in the Xposed Framework to enable this customization Xposed module.
Download XSTANA
XPrivacyLua
XPrivacy, ow known as XPrivacyLua is a permissions manager that lets you control which app gets what permissions to access. Some of the apps directly take internet access, but with the help of this Xposed module, you can set permission on such apps as well. This Xposed module is very popular and really gives you control on what permission any application has.
Download XPrivcayLua
YouTube AdAway
You have definitely come across the ads that you see while watching content on YouTube. Well, it can be frustrating at times, because there are certain ads that you need to see completely in order to proceed on with the video. Then here comes into play the YouTube AdAway Xposed Module. It basically disabled all the unwanted ads, notices, etc on the video content while you are watching it. You will get rid of all types of ads with this Xposed module. This also supports YouTube TV, Gaming, and Kids apps and it also disables video suggestions and stops those annoying Information cards on YouTube videos.
Download YouTube AdAway
Snapprefs
If you are a Snapchat user then, you might probably love this Xposed module. Snapprefs has a ton of exclusive features that the app normally does not allow you to do so. Here is the list of features that this Xposed module allows:
Sharing from gallery
Saving videos and pictures (Autosave)
Folder hiding
Directory choosing
Custom picture timer duration (3-5-7-10 seconds)
Saving pictures from chat
Filter Store *NEW*
Visual Filters – You can use Instagram like filters (17) *NEW*
Download Snapprefs
YouTube Background Playback
With the official YouTube application, you cannot play your favorite video in the background while using other applications. You can make use of the YouTube Vanced application, however, if you have Xposed Framework installed in your phone then, you should probably wanna take a look at this YouTube Background Playback and makes this application a full-fledged YouTube audio streaming application.
Download YouTube Background Playback
Crappalinks
There are apps that are although very useful but are filled with redirection/masking/tracking. This can be pretty annoying because it might lead to somewhere where you do not intend to go. In this situation, the Crappalinks Xposed modules come handy and it blocks/removes all such craps links for certain apps. It also does not require many configurations in order to remove masking, tracking or etc. for apps.
Download Crappalinks
Never Sleep
The screen lock time on the Android device is applied for the entire phone. But what if you want to do it on a per-app basis. Then this Never Sleep Xposed module comes into the picture. This can be very helpful for users who likes to read on their phone because you can now keep on reading until you want and leave the phone after a certain time, which will automatically turn off.
Download Never Sleep
WANAM Kit
Another Xposed Module that lets you customize the user interface of your smartphone is the WANAM kit Xposed Module. You can tweaks settings like notification bar, change battery indicators and much more UI tweaks. It has tons of features like
Enable Numeric battery
Clock position (Right, Center, Left, Hide)
Change Color and Typeface of the Battery text
Disable Scrolling cache
Skip Music with Volume buttons
Disable screen turn ON while plunging or unplugging AC/USB cable
Disable loud volume sound warning
Advanced Power menu
And much more
Download WANAM Kit
NSFW Gboard
If you want a dedicated Gif search in the Gboard and those too naughty ones, then this Xposed Module is for you. Well, you cannot search for the adult GIFs in the GIF search in the keyboard search. You can do that, with this NSFW Gboard and add it to your GIF search.
Download NSFW Gboard
PinNotif
Have you come into a situation where you have kept a notification from your favorite application in your Android phone which you want to attend later too, but accidentally have removed it? In such situations, if you are running stock official Android then, there is almost nothing that you can do. But, thanks to PinNotif allows you to pin any notification, by simply long-pressing any notification to pin and press long to unpin.
Download PinNotif
Xblast Tools
Like Gravity Box Xposed module, which allows you to tweak several customization options in your Android phone. You can make changes to the status bar and navigation bar, volume buttons, multi-tasking, and much more. There are almost limitless customization options that you can do with the Xblast tools.
Download Xblast Tools
XUIMod
Another customization Xposed Module that you can install using the Xposed Framework on your Android phone, is the XUIMod Xposed Module. You can make tweaks like a clock, battery, animations, lock screen, notifications, etc. There are certain finer details that you can tweak like the AM/PM in the clock as well.
Download XUIMod
Awesome Pop-up Video
This Xposed module lets you watch videos in a pop-up video frame that can be moved across the screen. This is simply a great tool if you wish to want to watch videos on your Android phone just like you watch videos in your PC in picture-in-picture mode.
Download Awesome Pop-up Video
SwipeBack
Now with Android 10, Google has the majority improved the Android navigation gestures and most of the people are not accustomed to gesture swiping. But, if you own an Android phone with older versions of the Android OS like Nougat or Oreo, then, this Xposed Module is for you. With this, you do not need to tap the back button and reach all the way down to go back, simply swipe from left to right and bam! You will be head back.
Download SwipeBack
Physical Button Music Control
With this Xposed Module, you do not need to open any music app to play the songs. This effort is nullified with the Physical Button Music Control Xposed Module. You can control the music player on your phone by using just the camera and volume buttons.
Download Physical Button Music Control
Flat Style Colored Bars
If you wish to customize the color of the status bar then, you would want to have this Flat Style Colored Bars on your phone. You can design a notification and status bar with different cool and flat colors. There are tons of variety and styles that you can use to customize the status bar.
Download Flat Style Colored Bars
Bright Lockscreen
If you are running older versions of the Android operating system then, you might have noticed that the image in your lock screen is dimed in the lock screen wallpaper. This Bright Lockscreen Xposed Modules Xposed Module makes the image in the lock screen visible and you can also take control of the opacity of the lock screen.
Download Bright Lockscreen
Xposed Torch: Physical Button
The torch has one of the best utility right from a feature phone to date on an Android smartphone. It is pretty handy when you are in a low lighting condition to make things visible. With this Xposed Torch: Physical Button Xposed module, you can tap the volume button long press to open the flashlight.
Download Xposed Torch: Physical Button
No Lock Home
With this No Lock Home Xposed module, you will be able to bypass the security lock screen when you are connected to a trusted WiFi network.
Download No Lock Home
ChromePie
If you own an Android phone, the most used web browser is probably the Chrome browser. With the help of this ChromePie Xposed module, you would be able to handle and use the Chrome browser more efficiently, especially on those large screen phones. It gives you a control bar when you long-press your thumb on any area od the screen which you can use to navigate. puts tab switching, bookmarks, and more.
Download ChromePie
BootManager
There are several apps on your device that boots up once you have booted up your phone. Well, if you wish to take control of such apps then, you should install the BootManager Xposed module on your phone. This lets you choose the apps that you wish not to load when you boot up your phone, making the boot up fast.
Download BootManager
XInsta
If you wish to save any content you liked and probably want to save locally on your phone which you have come across on Instagram, then this is the module that you need. The XInsta Xposed module lets you save any content from Instagram in your device storage which you can then later use for your customization or entertainment.
Download XInsta
So, there you have it from my side in this post. I hope you guys liked this post and found this guide on the top 25 best Xposed modules that you can install on your phone using the Xposed Framework. Let us know which one of the Xposed Modules was your favorite or you have any favorites of your own that you want us to list in this list of modules. Until the next post…Cheers!