If you regularly root your device, you must be familiar with the Magisk App. The Magisk Manager app is one of the most trusted and popular apps that lets you gain root access without the need for modifying the system partition on your device. Moreover, you do not lose the safety features on your device and continue to use the banking and other security involving apps with ease even after you have gained root access on your device. This post will share the best Magisk Modules you should try in 2023.
With the help of the Magisk Manager app, you can manage everything once you have gained root access to your device. For instance, you can install an OTA update on your device without the need to lose root privileges, or create your own mod app, etc. However, if you want to install the Magisk Manager app on your smartphone, you need a custom recovery like TWRP flashed on your device. Now, coming to Magisk modules, these are small tweaks or functionality that enhance your rooted device's features. So, without further ado, let us get straight into the article.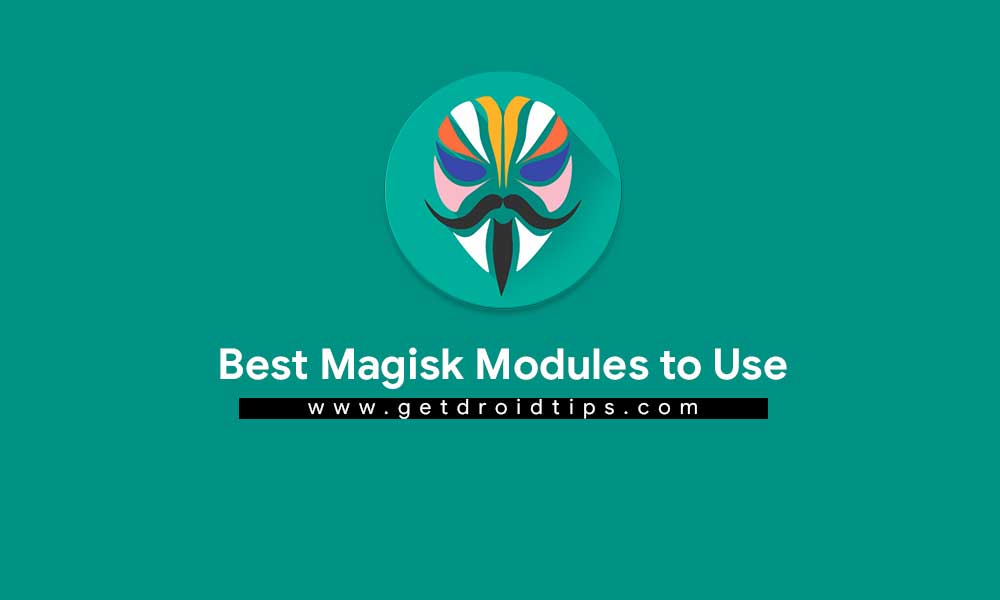 What is Magisk Module?
Developers design Magisk Modules to add more functionality to your rooted device. It is a systemless method that does not affect the system partition. These features are mostly what your OEM has on your device, even if your device is capable and powerful enough. Many of the Magisk modules aim to either customise your device or add functionality to the device. You can change your device's UI, change emojis on your GBoard app, install third-party apps as system apps on your smartphone, etc.
Best Magisk Modules You Should Try in 2023
Now, let us take a look at the best Magisk Modules you should try in 2023
1. 1Controller
1Controller is a Magisk module that adds key layout files for several popular game controllers, including the PS5's DualSense, DualShock 4, DualShock 3, Xbox 360, Xbox One/One S, Xbox Series X/S, and the Switch Pro controller. If your Android device does not properly support one of these game controllers, the 1Controller Magisk module may fix that.
2. Advanced Charging Controller
Advanced Charging Controller is a module created by XDA Senior Member VR25 that optimizes the charging process for your device. It can be configured to charge your device to a certain level and then stop charging until the battery level drops to a certain point.
3. App Systemizer (Terminal Emulator)
App Systemizer (Terminal Emulator) is a module created by XDA Member AdrianDC that allows you to systemize any app on your device. This means that you can convert any app on your device into a system app, which will prevent it from being uninstalled or updated.
In other words, App Systemizer allows you to convert your user-installed apps to system apps without making any changes to your device's system partition.
System apps cannot be easily uninstalled, which provides an extra layer of protection for security apps. Certain utilities, such as apps designed to optimize battery usage, perform more efficiently when granted the additional privileges granted to system apps. This is also true for apps that require a constant operation, such as third-party launchers.
4. Audio Compatibility Patch
Audio Compatibility Patch is a module created by XDA Senior Member androidexpert35 that patches the audio_policy.conf file to make sure that audio works properly on custom ROMs.
5. Greenify4Magisk
Greenify4Magisk is a module created by XDA Senior Member Mikanoshi that brings Greenify to Magisk. Greenify is an app that helps to extend your device's battery life by hibernating apps that are not in use. The module is easy to use and has a simple interface.
6. GravityBox
GravityBox is a module created by XDA Senior Recognized Developer C3C076 that adds a ton of customizations to your device. With GravityBox, you can tweak almost every aspect of your device, from the lock screen to the status bar. The module enables you to tweak your device's lock screen, status bar, navigation bar, and more.
7. Pixel Launcher Mods
Pixel Launcher Mods is a module created by XDA Member Quinny899 that brings Pixel-exclusive features to the stock launcher on non-Pixel devices. With Pixel Launcher Mods, you can add features like Google Discover, At a Glance, and app suggestions to your device's home screen.
8. Vanced Manager
If you're a fan of YouTube and have been annoyed with ads, then this module is for you. Vanced Manager is an app that allows you to install YouTube Vanced, which is a modified version of the official YouTube app. YouTube Vanced has many features, including an ad-blocker, background playback, and the ability to override resolution limits. The Vanced Manager module makes it easy to install and update YouTube Vanced on your device.
9. Magisk Bootloop Saver
The next module that is highly recommended is the Magisk Bootloop Saver, which helps to protect against boot loops caused by Magisk. The module is easy to use and should be installed to ensure that your device does not get stuck in a boot loop.
Another frequently used module is the HideNavBar, which allows users to utilize navigation gestures in Android 10 and 11. The module hides the navigation bar and provides users with more screen space. Users can swipe up from the bottom of the screen to access the navigation bar.
11. QuickSwitch
The QuickSwitch module is another popular module that enables users to switch between different recent apps interfaces. Users can choose from the default launcher or other launchers like Nova Launcher or Lawnchair.
12. Viper4Android
The Viper4Android module is another highly recommended module that provides users with a range of audio enhancements. The module brings a lot of customizability to your device's audio output. With Viper4Android, you can tweak the bass, treble, and other audio parameters to suit your preferences.
13. LSpeed
Finally, the LSpeed module is another highly recommended module that enables users to tweak their device's performance. The module provides users with a range of performance tweaks and optimizations that can help to improve their device's speed and responsiveness.
14. Universal SafetyNet Fix
This Magisk module bypasses Google's SafetyNet check, which is used by some apps to check for root access. If you are unable to use certain apps because of SafetyNet, this module can help you bypass that restriction.
15. Xposed Framework
Xposed Framework is a powerful modding tool that allows you to modify your device's system behavior without making any changes to its system partition. With Xposed, you can add new features, modify existing ones, and tweak various aspects of your device.
16. QuickSwitch
QuickSwitch is a Magisk module that enables quick and easy switching between recent apps and the default launcher. This module works best with third-party launchers that support Android's new app switcher API.
17. Debloater
Debloater is a Magisk module that allows you to disable system apps without making any changes to your device's system partition. This can be useful for removing the bloatware that comes pre-installed on your device or for disabling apps that you don't use but can't uninstall normally.
18. Audio Modification Library (AML)
If you are looking for a module that can help you customize your audio drivers and frequency configurations, Audio Modification Library or AML is a perfect choice. AML has a user-friendly interface, and it can be downloaded easily from the Magisk Manager app. Once you install AML, you can download and install your favorite audio mod, and you are good to go.
19. Viper4FX (Legacy)
Viper4FX is a Magisk Module that enhances your audio listening experience by allowing you to perform adjustments inside your audio driver. With Viper4FX, you can optimize the speaker, adjust bass & treble, surround 3D sound, reverberation, compress FET, and many more tweaks by just enabling or disabling a toggle button. This module is perfect for those who want to customize their audio drivers and make desired adjustments in the frequencies.
20. Energized Protection
Energized Protection is one of the most beloved Magisk Modules of this decade. It offers powerful tools to safeguard your online browsing experience. By utilizing its packs, you can efficiently block banner and video advertisements and gain access to previously blocked websites by redirecting them to 0.0.0.0 on your server. Moreover, It'll also help you in consuming your internet, fastening page-loading, and enhancing privacy.
21. EdXposed Module
The EdXposed module is a type of Magisk module that allows users to install the EdXposed Manager app and its corresponding modules on their Android devices. With this module, you can enjoy hundreds of Xposed Modules with zero hassle. This module is perfect for those who love Xposed Modules and want to enjoy them back.
22. Dolby Atmos: Razer 2
Dolby Atmos: Razer 2 is a listening experience enhancer module that enhances your sound quality by compensating for the music and adjusting the frequency. With this module, you can improve your listening experience and enjoy your music like never before.
23. Pixel Experience
If you're not a fan of your smartphone's current interface and want to switch to a more simplistic, pure, and Google-like experience, then you should try the Pixel Experience Magisk Module. This module is similar to the Pixel Launched mods.
The Pixel Experience module brings the Google Pixel UI and features to any Android device. With this module, you can enjoy features like the Pixel launcher, Google Assistant, Google Camera, and many more.
24. XPrivacyLua
If you're concerned about your privacy and want to control which apps can access your personal data, then you should try the XPrivacyLua Magisk Module.
This module allows you to restrict app permissions and control the data that apps can access on your device. With XPrivacyLua, you can prevent apps from accessing your contacts, location, camera, microphone, and other sensitive data.
So, there you have it from my side in this post. Hope you guys liked our curated list of best Magisk module you should try in 2023. Let us know in the comments below which module you liked the most and whether there are any other modules that you have in mind. Feel free to share your favorite Magisk Module other than the list as well. Until the next post…Cheers!