TOZO T10 earbuds are one of the most fantastic earbuds ever created. It gets lots of attention due to its crystal clear sound and builds quality. Each thing is awesome about these buds, but their fast and easy connection is the most prominent thing about them. One guy from our team also has a pair of TOZO T10 and trust me he loves it most because now he's able to wear them while having a shower and jam to tunes while they get soaked and survive it like a champ.
But unfortunately, after about a year of use, these bugs run into some trouble. They constantly disconnect from Bluetooth, and one of the earbud's audio super stutters. But, thankfully, I found some fixes to this problem.
So, I decided to bring up a guide and share the fixes that I've tried to fix the T10 earbuds won't pair, not connecting, and have audio stuttering issues. So therefore, without further ado, let's get started.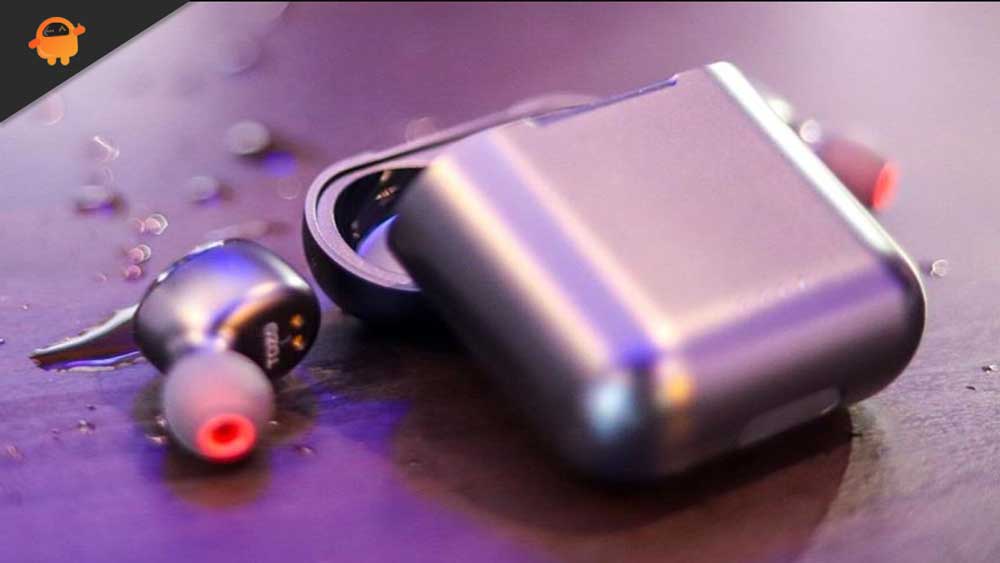 Fix: TOZO T10 Earbuds Won't Pair, Not Connecting, and Audio Stutters.
This is a very common issue as most of the time; users face the not pairing issue with their Bluetooth headphones. Meanwhile, the fixing process is very simple and easy, and you need to follow the methods given below:
Fix Not Pairing or Connecting Issue
This usually occurs in wireless headphones, so there is nothing to worry about. You can follow the methods given below:
#1. Check The Manual
We always ignore the user manual and never read it. But, in that manual, everything about issues, fixes, user guides, etc, is mentioned. So, you can check your manual and see if anything is mentioned about this issue. If so, then try to apply them. It will help you fix the not-pairing issue with your TOZO T10 Earbuds.
#2. Disconnect Other Devices
Check if any other device is connected to the device using which you are trying to connect your earbuds. If so, you first need to disconnect and try to connect it again. Also, ensure your Bluetooth is turned on on your mobile phone.
#3. Recharge Battery
It is mostly found that the earbuds fail to connect to your device due to low battery problems. So, in that case, recharging your TOZO T10's is the best option that you have. Therefore, try recharging it and check if it is able to connect to your device or not.
#4. Check Compatibility
Sometimes, it happens that due to a compatibility issue, your device fails to pair with your earbuds. So, make sure your device is compatible with the T10 earbuds. Also, check if there is any update available for your smartphone because this kind of issue usually occurs in an older version of the software.
Fix Audio Stuttering Problem
Well, it is very frustrating when you are listening to your favourite music and find that the audio gets stuttered. So, if you are also getting furious due to this issue while using your T10 earbuds, then make sure to follow the methods given below:
#1. Check The Source
It is possible that the source of music which you are using may have low-bitrate MP3. While if you are using YouTube to listen to music or watch videos, then check if you are setting its quality to high resolution or not. Also, you can try using a premium source to check whether the problem is in your T10 earbuds or in your source.
#2. Re-Pair Earbuds
You can try to reconnect your earbuds as many users reported that this helps them to fix the stuttering issue while listening to music. You can simply disconnect your earbuds from your device and then re-pair them. After that, check out if the issue gets fixed or not.
#3. Make Sure To Bring Both The Devices Closer
It is the most important aspect because wireless earphones are not able to connect if the distance between the earphones and mobile or PC is greater than 10m. So, always make sure to keep both devices as closer as much possible.
#4. Disconnect Other Devices
If there is any other device connected to your device, you are trying to connect your earbuds. Then, these types of issues are common. Suppose you are using this your TOZO T10 in your Windows PC, but on your PC, you've connected many Bluetooth devices like mouse, keyboards, etc., then try to use a wired mouse or keyboard and then check if it works.
#5. Update Firmware
Check if there is any update available for your T10 earbuds. If yes, then update it immediately, and again try listening to your favourite music to check whether the distortion issue gets resolved or not.
#6. Turn Of Audio Processing
If you turned on the Equalizers to boost your earbuds' sound, then we recommend you to turn it off. This is because it stutters the audio of the content you are watching most of the time.
Also Read: Fix: TOZO T10 Earbuds Won't Charge or Case Not Charging
#7. Adjust Your Bluetooth Audio Codec
If nothing helps you, then you can adjust your Bluetooth audio codec and see if it helps. To do so, you can simply hover over to your device setting and see what type of options are available for TOZO T10. This helps you to understand whether your headphone offers HD audio codec or not. You can also switch it off to check if it improves the audio quality.
So, these are some tricks that you can apply to fix the T10 earbuds that won't pair, are not connecting, and have audio stutters issues. We hope this guide has helped you. If the issue is still not fixed, you can try contacting to support team and ask them for help.