It seems that you're here means you're trying to move from iOS to Android and already have shifted to Android from your iPhone. If yes and you want to transfer all your calls logs and SMS from iPhone to Android completely without any major hassle then check this guide. Due to the different OS and different source platforms, iPhone users may find some difficulties to transfer all the data to Android for the first time and the same thing is applicable for Android to iOS movers as well.
As most of the users always want to get all the call logs and SMS those are important even shifting from a device to another, it's not that hard for the iOS ecosystem or Android ecosystem. But the cross-platform transfer makes it a little bit hard or you a lengthy process, you can say. Additionally, the stock iMessage app for iOS isn't available for Android and the same is applicable for calling apps. Meanwhile, the cloud storage apps also don't work for both call logs and messages.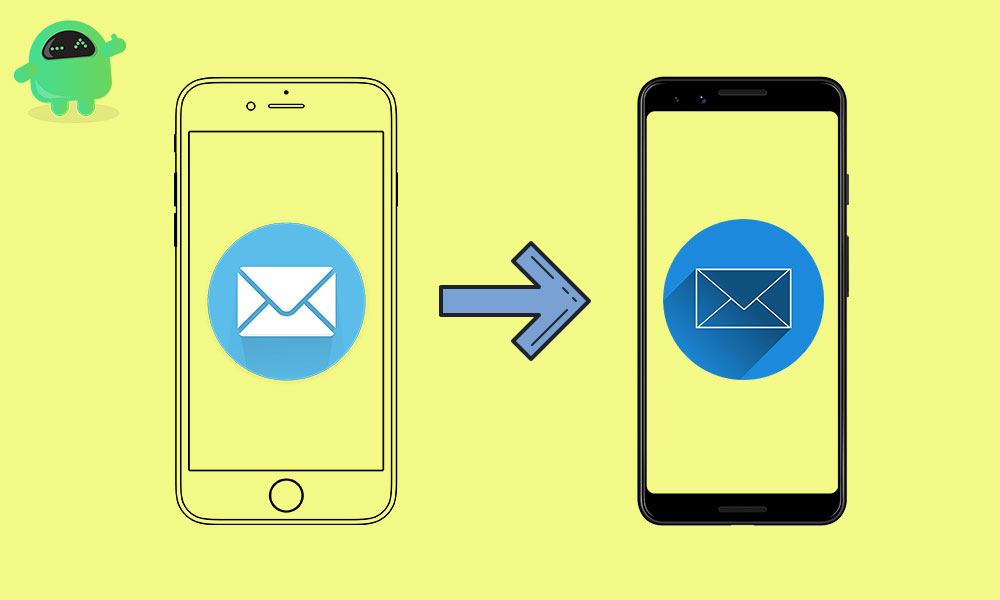 Guide to Transfer All Your Calls Logs and SMS From iPhone to Android
Luckily, the transfer process isn't that hard, and all you need to do to use a Windows or Mac PC in order to connect your iPhone or Android. So, without further ado, let's jump into it.
1. Make a Backup First
Simply connect your iPhone with the Windows or Mac PC using the lightning cable.
Launch iTunes on Windows or Finder on Mac.
Sign in with your existing Apple ID that you're using on your iPhone already.
Once the iPhone gets connected with the PC, you can iPhone icon on the iTunes or Finder.
Now, click on the iPhone icon > Click on Summary.
Under Backups, click on This Computer and click on Backup Now. (Make sure not to check Encrypt local backup).
It will be started backing up your iPhone and you can see the progress bar on the top of the window.
Once it's completed, you will need to follow the below method in order to transfer the backup file to the Android device.
2. Transfer Backup File to Android Device
As you've just backed up the iPhone data on your local computer, you will need to find the backup data path and transfer it to your Android phone.
Windows Users:
C:\Users[USERNAME]\AppData\Roaming\Apple Computer\MobileSync\Backup\
Here the USERNAME will be your PC name.
However, if you've installed the iTunes app on your Windows from the Microsoft Store directly then you may need to check for the following path.
C:\Users\[USERNAME]\Apple\MobileSync\Backup
Here the USERNAME will be your PC name.
Mac Users:
~/Library/Application Support/MobileSync/Backup/
Once you have to find the right backed up data, there will be plenty of folders. So, you will need to find out the exact folder or file that consists of the call logs and SMS. Simply, copy those files > connect your Android device to the PC > Paste to download or root folder.
Go to the 3d folder > Look for 3d0d7e5fb2ce288813306e4d4636395e047a3d28 file name which is the SMS backup.
Similarly, go to the 5a folder > Look for 5a4935c78a5255723f707230a451d79c540d2741 file name which is the call logs backup.
3. Import SMS and Call Logs to Android
First, you need to install the iSMS2droid app on your Android device via the Google Play Store.
[googleplay url="https://play.google.com/store/apps/details?id=org.faked.isms2droid&hl=en_IN"]
Open the app > Tap on Import Messages.
Give necessary permissions and you also may have to set this app as the default messaging application temporarily.
Now, select the copied backup file of messages and start restoring it.
Once done, do the same thing for the restoring call logs using the Import Call Log option.
Finally, it's nice to see that the iSMS2droid app will automatically ask you whether you want to change the default messaging app or not. It's up to you.
You're done.
That's it, guys. We hope you've found this article very helpful. Feel free to ask in the comment below for further queries.