It is no news that iPhone users mostly like to upgrade their phones from time to time. However, when you do, you will also need to transfer your data from your old iPhone to the new one. Now, most people get stuck while transferring their data between the devices. That's because most users are unfamiliar with the process of doing it.
I remember buying a new smartphone and was confused about how to transfer all of my contacts, videos, images, and other data from my old iPhone to my new iPhone. My best chance was iTunes but that's kind of complicated and time-consuming as well. But soon I found an easy way to transfer all of my data from old to new iPhone.
If you too are stuck in a similar situation, we hope we got the solution to your problem. This article contains a few ways through which you can effortlessly transfer your data between your Apple devices instantly.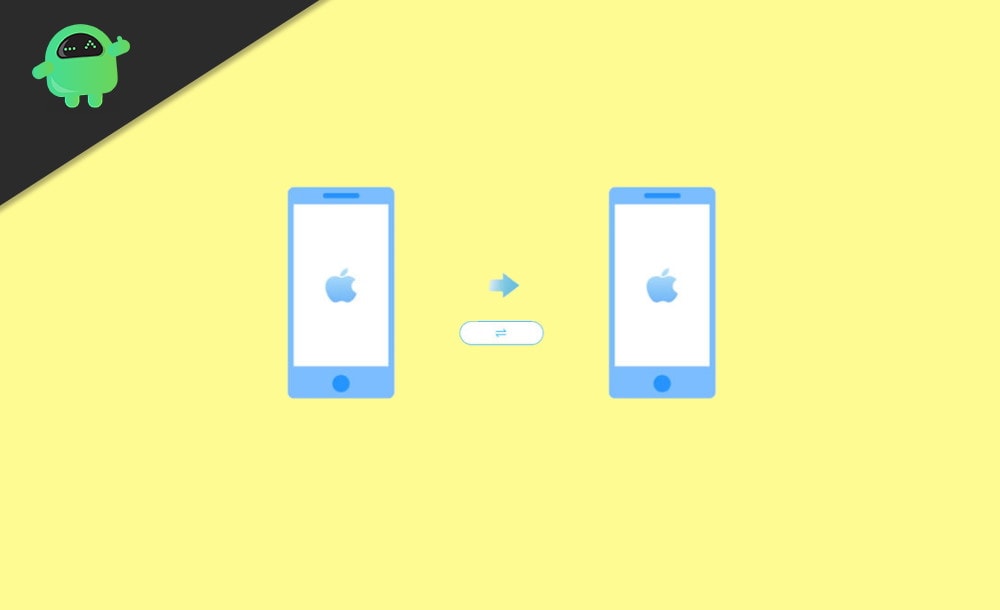 How To Transfer Everything From Old iPhone To New iPhone?
Firstly, there are three ways to transfer all your data from your old one to your new iPhone. One could possibly transfer everything using the QuickStart, iCloud, or iTunes.
Method 1: Transferring data using Quick Start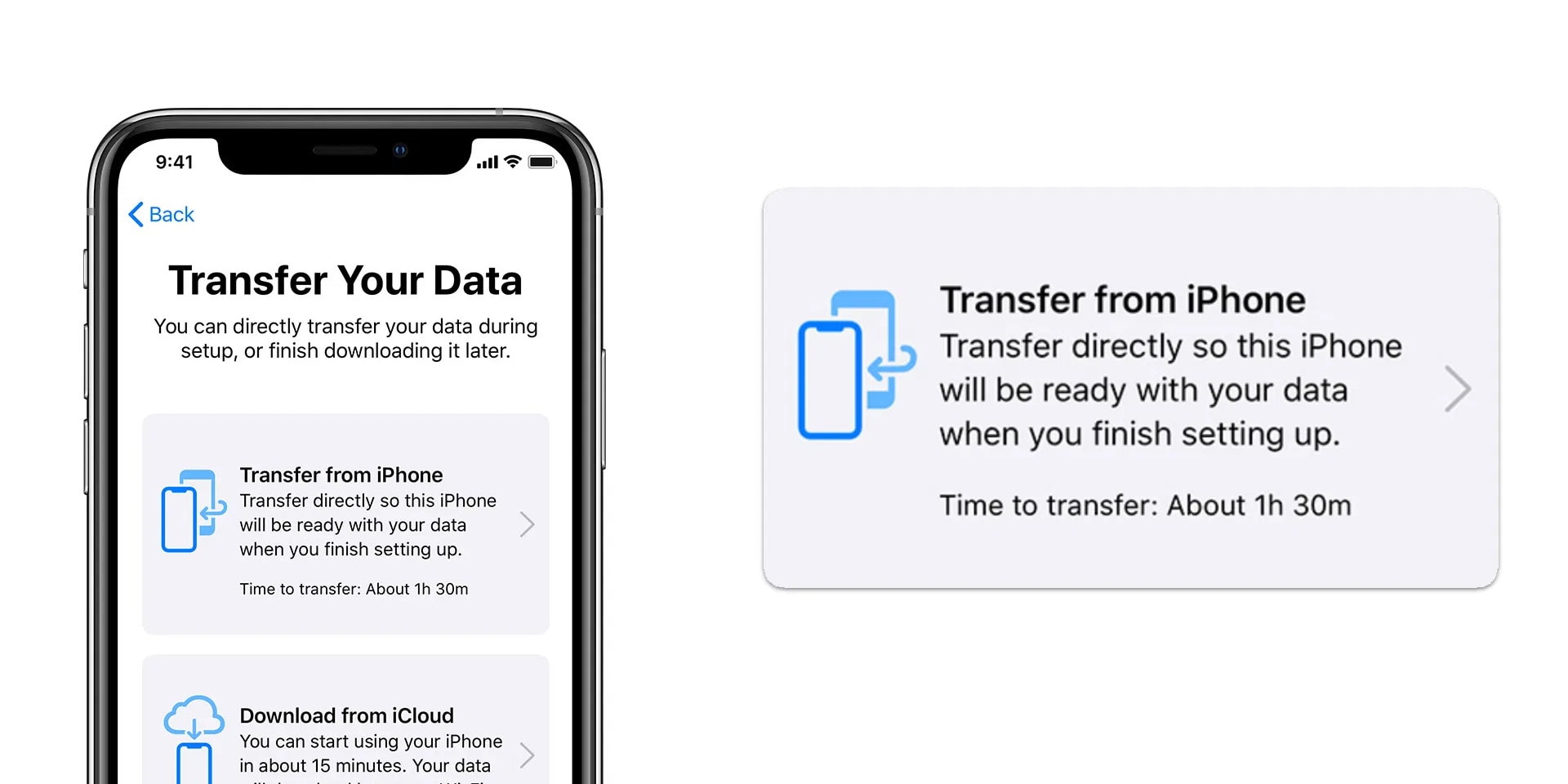 Firstly, bring both of your iPhones closer to each other.
Switch on Bluetooth on your old iPhone and switch on the new one.
This will display the Quick Start screen on your old iPhone asking you to set up a new device.
Click on Continue.
Your new iPhone will immediately show an animation on the screen. Scan this image with your old iPhone.
Once the phones are connected, wait for a while until the data and required settings migrate across the devices. Make sure both the iPhones are kept close.
Now enter your Password and Apple ID from your old to your new iPhone.
Complete with setting your Face ID and Touch ID on your new device.
Finally, it will ask you if you want to restore data from your old device and recent iCloud. Click OK to restore everything on your new iPhone.
By default, the settings such as location, Siri, etc., on your new phone will be the same as your old phone. However, you can change them whenever you wish to.
Method 2: Transferring data using iCloud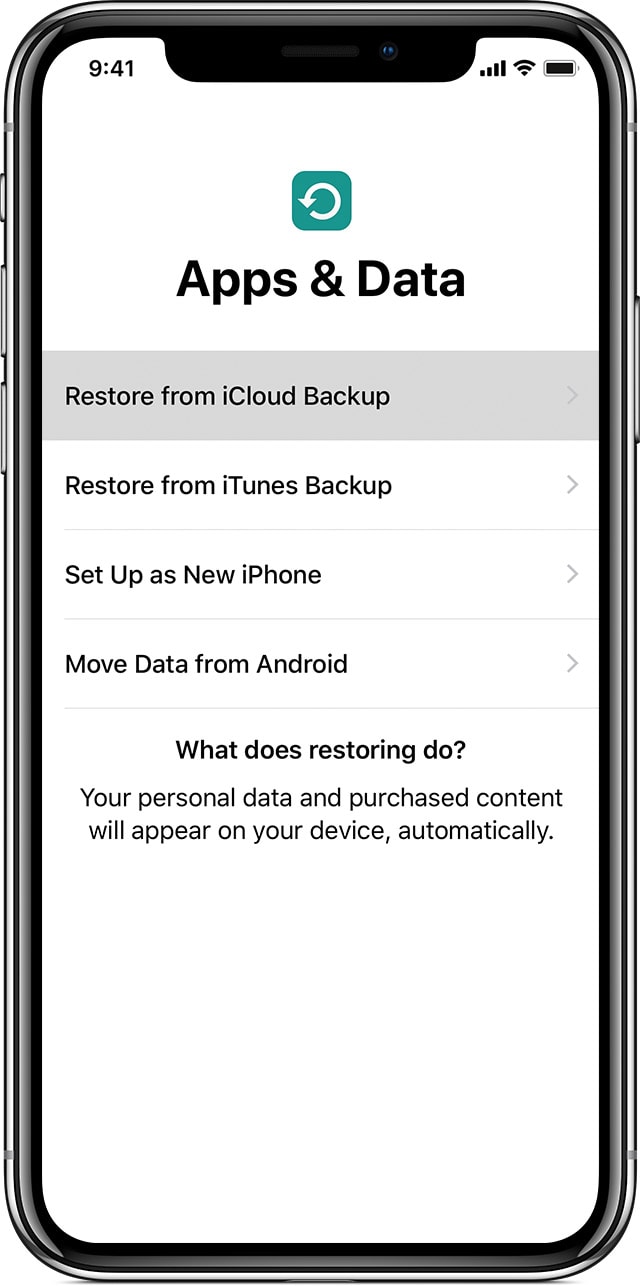 For transferring the files via iCloud, you must first backup all your data from iCloud to your old iPhone. To back up, simply follow the steps below:
Connect your iPhone to a reliable Wi-Fi network.
Go to your device Settings.
Tap on your name and go to iCloud.
Now select iCloud Backup and click on backup Now.
Wait for a moment, and as soon as the backup completes on your old iPhone, it's time to set up the new device.
Switch on your new iPhone and start by selecting your region and preferred language.
Follow the on-screen instructions until you reach the Apps & Data section.
Next, select the 'Restore from iCloud backup' and Sign-in with your Apple ID.
Now select the last backup made on your old iPhone.
Finally, your data will start transferring from the old iPhone to the new one.
Wait until the process is completed and proceed with the further steps to complete your iPhone's setup.
Method 3: Transferring data using iTunes
Go to the iTunes app.
Connect the old device to a PC.
Follow the steps as mentioned on the screen and click on the iPhone icon on the toolbar.
In order to transfer all your saved passwords in addition to a few other data, just click on the option 'Encrypt Backup'.
Now set a password for the backup file and click on backup now.
Once the backup is complete, turn on your new iPhone.
From the first step itself, follow the instructions given on the screen.
When you reach the Apps & Data section, click Restore from iTunes Backup.
Plugin the new device to your PC.
Open iTunes and select the iPhone icon on your Computer screen.
Click on the Restore Backup option and select the last backup file.
Since you had password-protected your backup file, enter the password to gain access to the file.
Keep your iPhone connected to the PC until the file transferring process has been complete.
once done, follow the rest of the instructions carefully and complete your device setup.
Restore Whatsapp chats and other App data
All of the above methods will bring you messages contacts and photos and other settings to your new iPhone. However in case you want to transfer all of your Whatapp chat history and other app data, then we recommend you to use the WhatsApp backup and restore option bu going to Whatsapp > Settings > Chat backup.
You can also try other third-party data transfer services such as Ease US Mobimove or Dr. fone. They do charge a little fee but they make the whole process easy.
Conclusion
So you see, transferring data from your old iPhone to your new iPhone isn't a big deal after all. In fact, you can transfer almost everything, including your health and activity data to your new device. I hope, the next time you upgrade your iPhone, you won't face any problems, at least with transferring the files. However, if you suffer any problem in between these steps and cannot make a successful transfer, comment on your issues below and we will try finding a solution for it.