Did it ever happen that you are binge-watching your favorite TV series and your Fire TV Stick remote suddenly stops working.? Then in this guide, I will tell you some quick troubleshoot to fix up that issue. The common reason for this issue can be attributed to faulty batteries. In some cases, batteries may have been consumed, so the remote may not work.
Sometimes if you are using a third-party remote then that may have hardware issues. The same will reflect on the functioning of the remote control. I have discussed in details regarding these problems along with their solutions. So, if you are facing any issues with your Fire TV Stick Remote, then this guide should help you out.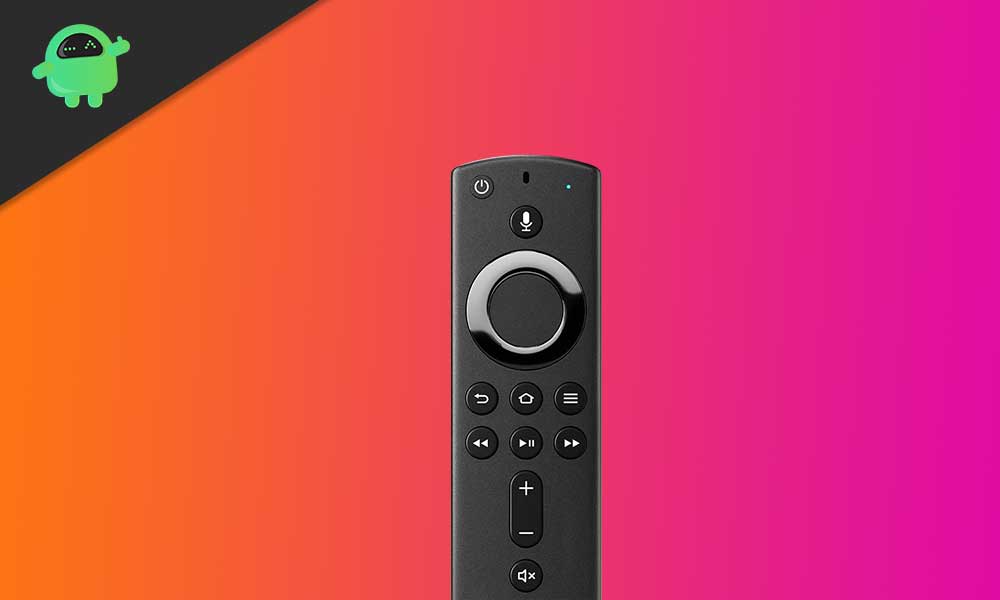 Related | How to Sideload Apps on Android TV
Quick Troubleshoot: Fire TV Stick Remote Not Work­ing
Let's go through all the possibilities of why the problem may occur with the remote control. Also, what can be the most effective and quick solution for that issue.
Did Your Remote Control Took A Fall.?
It always happens that sometimes or the other due to careless sitting postures we follow while binge-watching, the remote control may fall off your hands. It's not a blunder and it happens with everyone out there. So, you need to check whether by taking a fall the components of remote control have taken a hit internally. That may cause the device to not work.
The immediate solution is to look for a third party remote on the internet. Make sure not to buy a refurbished item. Always buy authentic products from genuine resellers. Otherwise, you will end up paying for a faulty device that doesn't work. Make sure you check the reviews from actual buyers before purchasing an alternative remote control.
Do You Use A Third-Party Remote Control
I always suggest to our readers that whenever you purchase an electronic device online, make sure that it is compatible with the current software or other hardware that it will interact with. If your current Fire TV Stick Remote is not working, then it may be a third-party device that is not compatible with the TV.
Always stick to official products of amazon for they are always compatible with other devices that work in tandem with them. I'm not saying no third-party remote is compatible or they are bad. It's just that users buy gadgets in haste. They forget to see reviews and proper technical specifications of the things they are buying.
Every electronic gadget that is sold on any reputable eCommerce firm, there is a mention of its compatibility with the corresponding software or other hardware. So, do take note of that while buying a third-party remote control.
If you have bought a remote that is incompatible with the TV, then see if you can replace it.
Unpair and Pair the Fire TV Stick Remote
Maybe there is some issue with the pairing that may cause the remote to not work. So, it will be wise to unpair the remote and then pair it back again. Here's how to do it easily.
Disconnect the fire stick from its power socket or if it is connected to the device
Now, on your remote hold together the menu button + back button + the left navigation button for a few seconds.
Next, take out the batteries from the fire stick
Turn on the Firestick and wait till the home screen show up
Insert the batteries back into the remote
Wait a while till the remote pairs itself up with the device
Now, the remote control should work without any issues.
Battery May Require Replacement
If you binge watch TV series or every single movie that your content provider releases, then expect the battery of the Fire TV stick to run out soon. I mean within a few weeks with extensive use throughout a day, expect the batteries to run out of juice fast. The best alternative is to keep a set of batteries to quickly replace if every other troubleshoot such as un-pairing and pairing again doesn't work. Probably, the battery has run out.
On a safety note, there is one more advice I would like to mention. Sometimes, the chemical residue from the battery may leak out and corrode the side of the point where the battery gets connected to the remote. This is a very rare occurrence though. Normally, if it's a spare battery that has been rendered useless for a long time and you used it in the remote, maybe from that the acid leaked out. If you see this happening, carefully take out the batteries and dispose of them. Safely clean the residues if they have leaked out on that connector surface. Then replace it with a fresh set of batteries. Now, your Fire TV Stick Remote should work.
Are You Using A New Fire TV Stick That Has Not Been Paired Yet
Maybe you have ordered a new 3rd-party fire stick and it needs to be paired first before using. Normally, the official remote control comes paired already. So, you need not do anything separately. However, if it's a third-party device, you have to pair it manually. Otherwise, it may not work.
Connect the Firestick with the TV via the HDMI port
Turn the power on both on the TV and the Firestick
Wait for the Firestick to boot up > press the home button for a few seconds
That's it. Now, you have successfully paired the remote controller with the device. Enjoy.
Have You Correctly Aligned the Batteries
This is one of the most simple issues that people face yet they make a big deal out of it. The batteries should be set as per their polarity. I mean the battery has a positive and negative end. Ensure that the + end of the battery gets connected to the + end of the Fire TV Stick remote's connector and so does the negative (-) end. Also, while fixing the battery in the remote, make sure it is not staying loose. Otherwise, that can lead to connectivity issues. It's a simple workaround that people miss out on.
So, that's about it. If you have been experiencing issues with your Fire TV stick remote, then make sure to follow all the troubleshoot methods explained here. I'm sure one or more of the methods should work and solve your issue.
Read Next,