Ubisoft Connect is a new form of Uplay service that creates an ecosystem for the players to offer Ubisoft games across all platforms such as digital game distribution, game launcher, storefront, and more. Though Ubisoft games are quite popular among players, Ubisoft Connect (Uplay) doesn't feel advanced or smooth enough like other popular platforms yet. Meanwhile, some users encounter the Ubisoft Connect not sending verification code issue often.
According to multiple reports online, it looks like plenty of Ubisoft Connect (Uplay) users are going through the Google Authenticator wrong codes every time they try to receive verification codes. Whereas some unfortunate users are eventually not getting any kind of verification codes from Ubisoft which is a bit of a pain for sure. As a result, affected Ubisoft Connect users are unable to log into the platform and even unable to play their favorite games.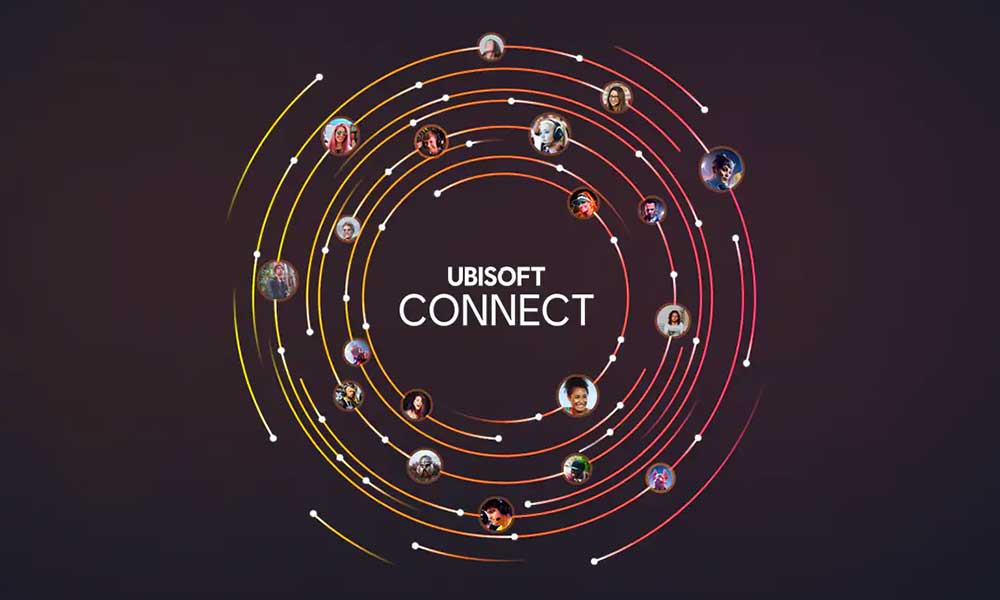 Fix: Ubisoft Connect Not Sending Verification Code
Ubisoft Connect users require a valid Ubisoft account to log into the service with the help of syncing the Google Authenticator app with Ubisoft Connect to receive verification codes for the first time. It also requires users to have the 2-step authenticator method but nothing seems useful in this scenario. Now, if you're also one of the victims to encounter the invalid authentication code or don't even receive the verification code from Ubisoft Connect, then don't worry.
Luckily, here we've shared with you a couple of potential workarounds for you that should come in handy. So, without wasting any more time, let's get into it.
1. Sign Out and Sign Back Into Ubisoft Account
First of all, you should log out of your Ubisoft account and then sign back in to ensure there is no issue with the account-related glitch or temporary cache data whatsoever. To do so:
Launch the Ubisoft Connect app on your PC or console.
Choose Log Out from the profile section.
Once logged out, close the Ubisoft Connect app, and reboot the device.
Finally, open the Ubisoft Connect app again, and Sign in to your Ubisoft account.
Note: If you can't find the log-out option, right-click on the Ubisoft Connect icon in the Window tray, and then click on Log Out.
2. Update the Ubisoft Connect Launcher
The chances are high that somehow your Ubisoft Connect application becomes corrupted or outdated which is troubling you a lot. It's highly recommended to follow the steps below to reinstall the latest version of the Ubisoft Connect launcher on your PC.
Next, make sure to Uninstall Ubisoft Connect PC from your system. [Start Menu > Control Panel > Uninstall a Program > Uninstall Ubisoft Connect]

Once uninstalled, you'll need to delete the Ubisoft Connect's Cache folder.

You'll find the game directory/folder in C:\Program Files (x86)\Ubisoft\Ubisoft Game Launcher, by default.

After downloading the application, click on the installer file to run it.

Now, follow the on-screen instructions to complete the installation process.

Finally, reboot the PC after installation to apply changes.
Note: Alternatively, you can simply open the Microsoft Store app on your PC from the Start Menu > Install the Ubisoft Connect PC application directly.
3. Ensure You have the Recovery Codes
It might be possible that you no longer have access to the recovery codes or are forgotten due to some unexpected reasons that you were provided upon setting up the 2-step verification process. Well, if that's happening to you then you'll have to deactivate and generate new recovery codes to be able to retry the verification process.
4. Check Your Email Server
If you've provided a business or government email address to the verification process, Ubisoft Connect servers might go through security or firewall settings. It's recommended to use a personal email address instead of a business or govt email ID.
5. Activate 2-Step Verification on Ubisoft
Sometimes deactivating and reactivating the 2-step verification process on Ubisoft might help you in fixing the Ubisoft Connect Not Sending Verification Code. To do so:
Open the Ubisoft Connect PC application > Go to the Account Management section.
Log in to your Ubisoft account > Click on the Security option.
Head over to the 2-step verification option > Click on the Deactivate option.
Go to the Security page > Click on Activate in the 2-Step verification section.
Select the Email option > Click on Choose.
You'll be prompted the email delivery to the address which is linked with your Ubisoft account.
6. Sync the Time with Google Authenticator
In case, the time isn't synced properly with the Google Authenticator app then you might not receive the verification code. To sync the time with Google Authenticator, you can follow the steps below.
Launch the Google Authenticator application on the mobile.
Tap on the Menu button (three dots icon) > Tap on Settings.
Tap on Time Correction for Codes > Choose Sync Now.
Finally, you should find out if your authenticator codes working properly or not.
7. Check for the Internet Connection
You should also check for the internet connection at your end to ensure there is no issue with the poor or unstable network. If the network seems problematic or slow then make sure to upgrade the data plan or contact your internet service provider for further assistance.
8. Unblock Verification Code Text Message
A couple of reports are claiming that unblocking the text message of the incoming verification code on your mobile device might help in fixing the issue. To do so, you can follow the steps below according to your iOS or Android device.
For iOS:
From the Home Screen, tap on Settings.
Scroll down a bit and tap on Messages.
Under SMS/MMS, tap on Blocked.
Now, choose Edit in the top-right corner.
Select the (-) sign next to the 5-digit verification number on the blocked list.
Tap on Unblocked > Tap on Done.
For Android:
Tap on Messages from the home screen.
Tap on the three-line icon (hamburger menu).
Select Spam & Blocked from the list > Here you'll find out all the blocked incoming text messages.
Tap on the message of verification number > Tap on the Not Spam option.
9. Check the Spam Folder of Your Email
It's also suggested to check the Spam folder of your connected email address manually to ensure there is no incoming email stored or not. Sometimes Google may not recognize the Ubisoft verification code on your email address and moves it to the Spam folder.
10. Set a Correct Date and Time on Your Device
You can try changing your clock's settings on your Android device including the correct date, time, and time zone. To do that:
For Android:
Open your phone's Clock app > Tap on More.
Tap on Settings > Tap on Home time zone.
Select Change date & time > Choose Set time zone automatically to update your timezone.
Next, tap on Change date & time > Select Set time zone automatically to update your timezone based on your location.
Then Use location to set your time zone.
For iOS:
Tap on the Settings app on your iPhone.
Tap on General > Select Date & Time.
Set the Time Zone according to your region.
Now, Turn On the Set Automatically toggle.
11. Try Changing Your Ubisoft Connect Email
Last but not the least, you'll need to change your Ubisoft Connect Email Address by following the steps below to cross-check whether the Ubisoft Connect not sending verification code issue.
Open the Ubisoft Connect application > Log into the Ubisoft account.
Go to the Account Information page > Select Edit in the Private Information section.
Select Change next to your email address and apply changes.
That's it, guys. We assume this guide was helpful to you. For additional queries, you can comment below.