Google recently release Beta 4 for their Pixel devices. However, many other smartphone companies like OnePlus, Samsung, Asus, Oppo, etc. In the meantime, many rugged smartphone users are fervent and keen to know whether they will get the Android 12 update on their respective rugged phones or not.
Nevertheless, Ulefone users are one of them. This rugged smartphone company was founded in 2010 and is considered the world's first thermal imaging 5G rugged smartphone. Ulefone is one of the leading rugged phone manufacturers based in China.
Anyway, did you own a Ulefone and want to know everything about the Android 12 update on your smartphone? Congrats! You are in the right heaven, then. Yes, after brainstorming on Google and various community forums, we have gathered a bit of information regarding the Ulefone android 12 launches. So, without wasting m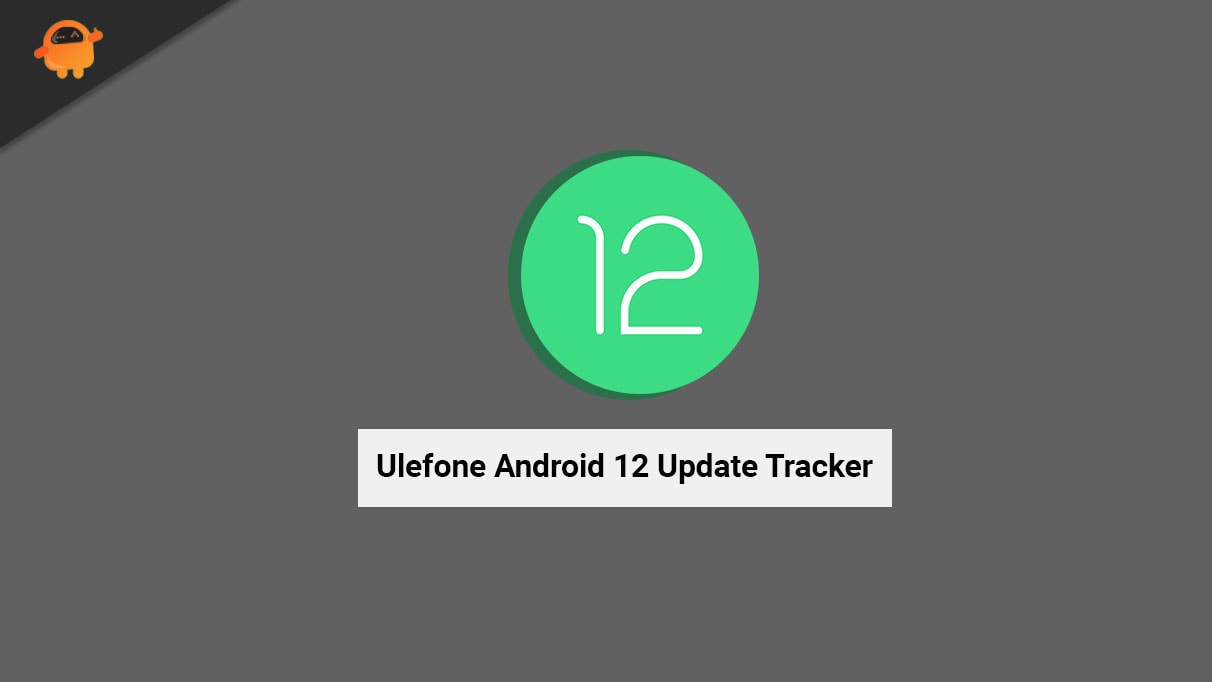 ore time here, let's directly jump into the guide and check out all the details regarding this.
Ulefone Android 12 Update Tracker | Supported Device List
Although the Ulefone is one of the world's largest and most popular rugged smartphone brands right now, users might still have to wait for a long to get their hands on the latest OS update. If we are talking about the updated Google IO event. Then, in the I/O developers' event, Google has shed light on many things that they will provide on their upcoming OS update. That includes Photos, Maps, and others, which could undoubtedly reshape users' daily lives. The keynote began with the aim of "Building a more helpful Google for everyone."
But, now, unfortunately, it seems like Ulefone users might require to wait for more to get their hands on the latest Snow Cone (Android 12) OS. Yes, it's harsh, but currently, developers have no plan for this. Considerably, still, there is no official confirmation that which devices officially have the latest OS version.
Luckily, after examining the various Ulefone devices. We have gathered some information concerning the capable devices to handle the new OS update. So, let's take a look at that list and check whether your device is on the list or not.
Supported Device List
Here is some speculation about the upcoming Android 12 update for Ulefone, but the list might get changed with the official news. So, do not shoot over the comment box by saying why your device is not on the list, as this is totally based on rumors and our personal research.
Ulefone Armor 11 5G
Ulefone Armor 10 5G
Ulefone Armor 9
Ulefone Armor 8
Ulefone Armor 8 5G
Ulefone Armor 7
Ulefone Armor 9E
Ulefone Note 11P
Ulefone Armor X10
Ulefone Note 13P
Ulefone Note 12P
Ulefone Note 6
Ulefone Note 6P
Ulefone Power Armor 14
Ulefone Armor X9
Ulefone Armor X9 Pro
Ulefone Armor X8
Ulefone Armor X8i
Ulefone Armor 12 5G
Ulefone Power Armor 13
Ulefone Note 10
Ulefone Note 7T
Ulefone Tab A7
Ulefone Armor 11T 5G
Ulefone Armor 8 Pro
Ulefone Armor X5 Pro
Ulefone Note 8
Ulefone Note 9P
Ulefone Note 8P
Ulefone Armor X7
Ulefone Armor X7 Pro
Well, these are a few Ulefone devices that, in our opinion, might get the latest OS update in the near future. But, as we already stated, there is no official confirmation. So it's better to wait until developers announced something related to this. Of course, you can also go with the custom ROMs based on Android 12 to experience all the Snow Cone's new features.
Ulefone Android 12 Update Tracker
Currently, no tracking is available. But, once anything gets announced, you will get the information right here in this guide. So, it's better to bookmark this page.