At the conclusion of each season of Destiny 2, a new ship is introduced, and Season of the Defiance is no different. Players who have spent a lot of time playing Bungie's MMOFPS may find this new ship to have some sentimental worth given the backdrop of the previous in-game events.
The Brazen Spark appears to be a typical ship from the outside. But this one has a lot more significance than the others, which were given away as mere prizes. The resident shipwright at the Tower and longtime Destiny 2 cast member Amanda Holliday, who met an untimely demise during Season of Defiance's primary quest line, is intimately connected to this ship.
If you are someone who is looking for how to unlock the Amanda Holidays Secret Ship, then don't worry because this guide will help you with it. We are here with a guide in which we will discuss about how you can unlock the Amanda Holidays Secret Ship (Brazen Spark) in Destiny 2. So, make sure to read the complete guide to know about it. And now, let's check out the guide without any further ado.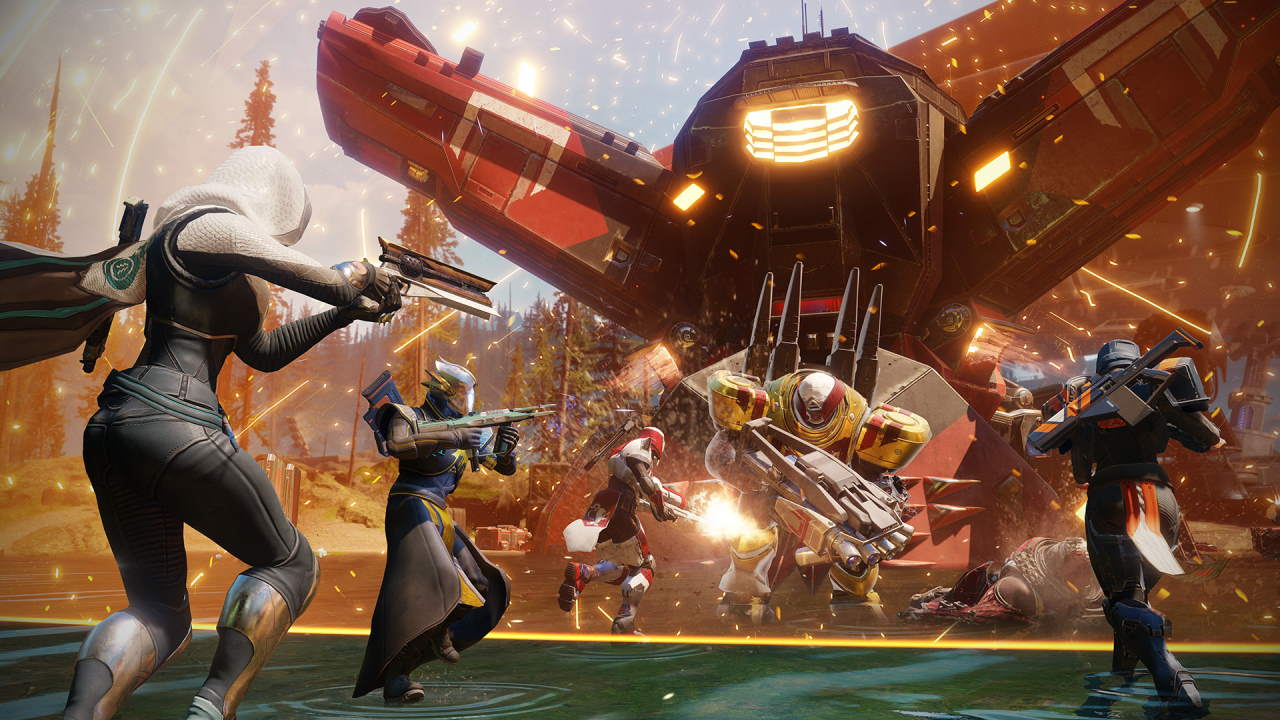 How You Can Unlock Amanda Holidays Secret Ship Brazen Spark in Destiny 2?
Season of Defiance's season-ending ship award is The Brazen Spark. This implies that all of the weekly We Stand United missions from the Farm and HELM must be completed. However, the process doesn't end there because there are two additional steps that are necessary but aren't visible on the players' quest screens.
You will have to go to the HELM and talk with Crow after completing the Week 5 narrative quest. The Retribution mission, which requires players to attack the Shadow Legion prison ship in high orbit in order to destroy it from the inside out, will be given to them by him. Any build will be enough to complete this brief and very straightforward quest, however, players may wish to pick the finest ones from Destiny 2 just in case. Once the engine is completely destroyed, storm through the battle zones and head back to the Farm.
The Season of Defiance plot in Destiny 2 will come to a conclusion after Retribution is completed, however, the Brazen Spark will not arrive in the player's inventory by itself. Go to the Tower and talk with Commander Zavala to obtain it. Along with the Last Will and Testament quest, which just entails traveling to the Hangar and getting the Brazen Spark from there, he will also deliver players Amanda's final message for them. Until Bungie releases a remedy, those who have claimed the ship earlier in the season by resetting their War Table reputation will not be able to finish this task.
Conclusion
This was all for the guide on How to Unlock Amanda Holidays Secret Ship (Brazen Spark) in Destiny 2. We hope that with the help of this guide, you were able to unlock the ship. If you have any queries or questions, then do let us know in the comment section below. So that, we can help you to solve those queries and provide you with a helpful guide on it. If you want more such guides on Destiny 2, then do check out our website.