The Forgotten Hall is an endgame activity in Honkai Star Rail that challenges players with various stages and enemies, offering valuable rewards such as Credits and enhancement materials for characters and Light Cones. Unlocking this game mode requires achieving a certain Trailblaze level and completing a specific quest. In this comprehensive guide, we'll discuss how to unlock the Forgotten Hall and what to expect when attempting this challenging activity.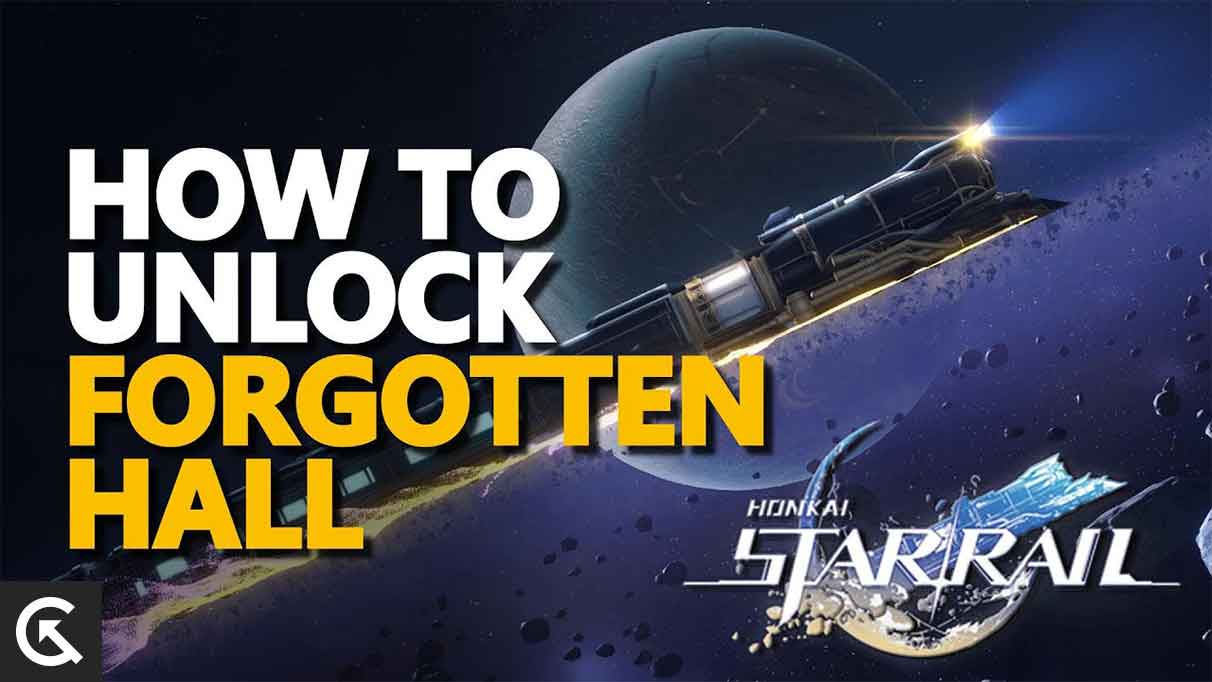 Prerequisites for Unlocking the Forgotten Hall
To unlock the Forgotten Hall in Honkai Star Rail, players must:
Reach Trailblaze Level 21.
Complete the "Fleeting Lights" short quest.
Upon reaching Level 21, you may need to wait for a while before the quest becomes available. Pom Pom will notify you via a message when the quest is active.
How to Unlock the Forgotten Hall in Honkai Star Rail
Once you've met the prerequisites, follow these steps to unlock the Forgotten Hall:
Head to the marked area on the map and start the "Fleeting Lights" quest.
Talk to the mysterious woman at the broken mirror near the stairs in the Astral Express' right-side corner.
Interact with the Messenger from the Garden of Recollection, who appears after interacting with the broken mirror.
Enter the Forgotten Hall and clear the Memory stage.
Return to the Messenger and interact with her again.
Go to Pom-Pom and interact with him to complete the "Fleeting Lights" quest.
Completing this quest will reward you with Lost Crystal and Lucent After Glow, among other rewards.
What to Expect in the Forgotten Hall
The Forgotten Hall features two stages: Memory and Memory of Chaos. To complete each stage, you must defeat all enemies. Fulfilling specific conditions will grant bonus rewards.
Once inside the Forgotten Hall, you cannot temporarily change your team setup or use consumables from your inventory. Make sure you have the right gear and team setup before entering, as these activities are designed for players with leveled characters and gear.
Tips for Tackling the Forgotten Hall
Prepare for the challenge: The Forgotten Hall is an endgame activity, so ensure your roster is powerful enough to handle the difficulty.
Strategize and optimize your team: High team damage and effective strategy are essential for clearing stages within the required number of turns.
Complete objectives for bonus rewards: Meeting specific conditions during each stage will yield extra rewards.
Don't be disheartened if you're stuck: If you can't clear a stage, leave and return when your roster has grown more powerful.
How to play Forgotten Hall in Honkai: Star Rail
Initially, you will only need to have four characters in your party to complete stages 1-10 of Memory. However, stages 11-15 will require you to have two teams of four characters. For Memory of Chaos stages, you will always need two teams of four characters, making it all the more challenging.
Each stage in the Forgotten Hall of Honkai: Star Rail has three objectives, two of which involve completing the fight within a set number of cycles or turns. The final objective challenges you to win the fight without letting any of your characters die. Successfully completing these difficult objectives will grant you Insignia. For every three Insignia you collect, you will be awarded 200 Stellar Jade and 20k Credits.
It is important to note that while in the Forgotten Hall, you will not be able to use food, access your inventory, or change the characters in your party. However, to help you on your journey, each stage will grant you a buff that activates at the beginning of each cycle. This can be a great way to test your skills and push yourself to the limit, but be warned: if all your party members die, you will have to restart the stage.
Conclusion
Unlocking the Forgotten Hall in Honkai Star Rail is a rewarding challenge for players looking to test their skills and earn valuable rewards. By reaching Trailblaze Level 21 and completing the "Fleeting Lights" quest, you can unlock this endgame activity and face the challenges within. Remember to strategize and optimize your team for the best chance at success in the Forgotten Hall. Good luck, and happy hunting!