In more than a decade, PlayStation becomes one of the major gaming console devices in the market since online gaming started. In general, though Sony PlayStation 4 is the most widely used gaming console so far, it seems that still, some users are not aware of some of its features. At times, you may encounter a situation when you try opening a game on the PlayStation 4 and somehow the game shows a locked icon. If you're facing the same, check how to unlock locked games on PS4.
Well, it might occur due to several possible reasons that we can't deny. As already mentioned, the lock icon is also known as 'Padlock' on PS4 which can appear to the specific PlayStation console users to prevent piracy from being shared with other PlayStation console users. Generally, you basically require a valid license for the PS4 games to go through this state. Otherwise, anyone can sign into your console with another PlayStation account and then download their favourite games.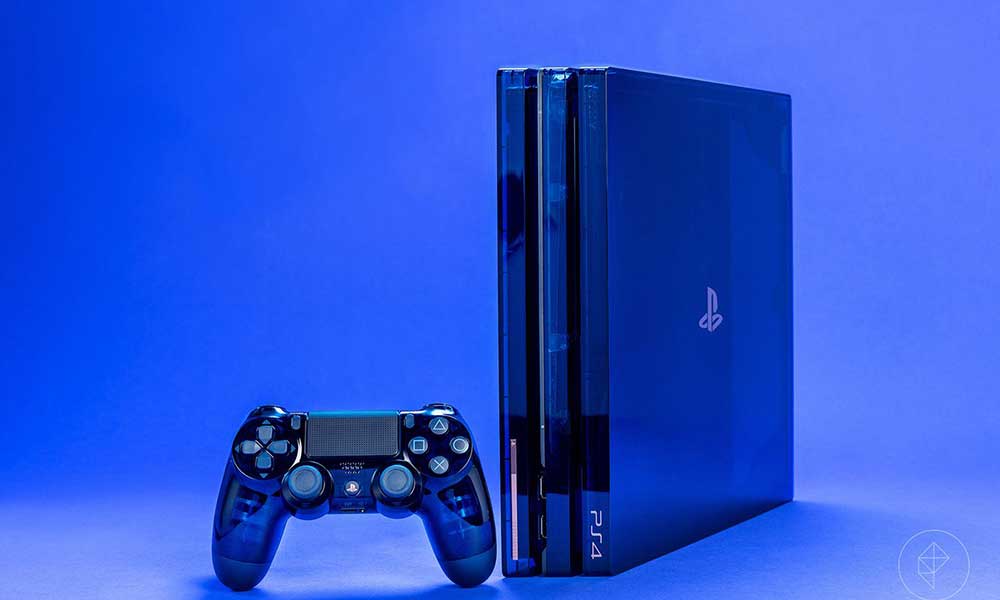 Why Games are Locked on PS4?
This specific PS4 game-locked sign is present for a long time but not everyone is aware of it yet. It is basically located in the bottom right corner of the screen interface on the PlayStation 4 console. However, it doesn't mean you're using a pirated account or video games on your PS4 console. But the padlock icon indicates that it's being used to protect against piracy or copying. Even if you do not have a shared game, you'll have difficulties with locked games if you have 2 PS4 consoles.
In some cases, locked games on PS4 show a padlock icon and if you attempt to run the game, you will receive an error that there is no license enlisted. As per multiple reports, the padlock icon appears only on games that aren't downloaded or installed properly. Either the physical copy of a game needs to be purchased or the digital version of a game requires a license. Whenever PlayStation recognizes a PS4 game that isn't licensed, the padlock icon will appear even if you have downloaded it.
How to Unlock Locked Games on PS4
Luckily, here we've shared a couple of useful methods for you to easily unlock locked games on PS4 that can be found below. Make sure to follow all workarounds until the problem gets fixed. So, without wasting any more time, let's jump into it.
1. Reboot the PS4 Console
First of all, you should restart the PlayStation 4 console to ensure there is no issue with the temporary system glitch at your end. In most cases, a normal restart of the PS4 console might come in handy to avoid several issues with the game application. Even if this method doesn't work, you can head over to the next method.
2. Check the Internet Connection
Make sure to check your internet connection before jumping to any other conclusion because a poor or unstable internet connection can trigger many issues with the game launching or connecting to the game servers online. Try switching your wired (ethernet) connection to Wi-Fi (wireless) or vice versa, and then check for the networking issue again. You can also increase the internet speed by upgrading your data plan (if required) or contacting your service provider to assign a new IP address.
3. Sign In to the Valid PlayStation Account
It's highly recommended to sign into a valid PlayStation account on your PS4 console to ensure there is no issue with the account access or linking. If you're using a different account then make sure to sign out of the account and log into the primary account whatever you have used earlier to purchase the game.
4. Restore the License
Another thing you can do is simply restore the license on the PlayStation 4 which will help you in fixing any locked game or license-related issues.
Log into the PSN account that the game was purchased on.
Navigate to Settings > Select Accounts Administration.
Tap on Restore Licenses.
Go into your PS4 Library > Select the Purchase option.
Select the locked PS4 game that you want to unlock.
Hit the Download button > Once the game has been downloaded, it'll appear on the home screen.
Next, you can try playing the game to check for the lock icon.
5. Activate PS4 as the Primary Console
Make sure to activate PS4 as the Primary Console via the steps below to cross-check if the problem has been fixed or not.
Head over to the home screen on your PS4 console.
Go to Account Settings > Select Account Management.
Select Activate as Your Primary PlayStation 4 > Choose to Activate.
6. Check if Your Account is Active or Banned
If in case, somehow your PlayStation account has been suspended or banned then you will see an error code when attempting to sign in to PSN (PlayStation Network). The PlayStation team will basically email you to the associated email address with your account explaining why you've been suspended and how long it will last. Make sure to check your junk or spam folder for the email too.
7. Ensure PlayStation Network Service Status
You should go to the PlayStation Network Service Status webpage to cross-check whether there is any server downtime or maintenance process ongoing or not. As this is one of the primary reasons behind the PSN server connectivity issue for PlayStation console users, cross-checking is important. If there is an issue with the PSN server then you should have to wait for a couple of hours until everything gets fixed. Otherwise, you can check the same via the console itself.
Go to the home screen on your PS4 > Go to Settings.
Select Network > Navigate to the View Status of PlayStation Network Services.
Make sure the online services are up and running fine in your region.
Additionally, you should follow the @AskPlayStation Twitter handle for further info. There is nothing else to do from your side.
That's it, guys. We assume you've found this guide helpful. For further queries, you can comment below.