If you are an Apple user, you can send iMessages on iPhone and iPad without a SIM card. This feature makes Apple devices standup against Android devices, and it's possible due to the Apple ID. Yes, in able to send a message from your iPhone or iPad, you must have your Apple account credentials. Moreover, you will require an internet connection, therefore connect to a Wi-Fi network.
If your iPhone or iPad doesn't have a SIM, but you want to send a message, then the first thing you must do is log in to the Apple account using Apple ID. After that, you can follow the steps mentioned below and send a message from your iPhone without a SIM.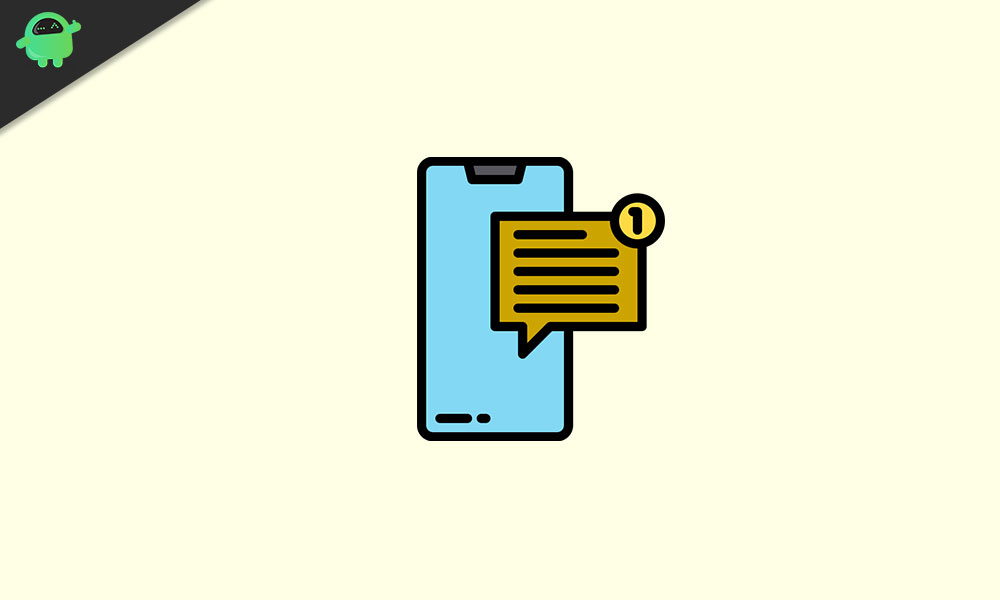 How to Use iMessage on iPhone and iPad Without a SIM or Phone Number
you must ensure that your iCloud account has been added to your Apple device, whether it is an iPad or iPhone. It is very likely that you have already login to your Apple device and added an Apple ID during activation.
Step 1: Open up the iPad or iPhone Settings and click on your account on top. After that, click on your name. If you see a registered Apple ID, then you are good to go for the next step.
Probably, you have already added the iCloud and other accounts. If not, add and sync iCloud. Go to the Password & Account in the Settings, click on Add account, and add your Cloud account.
Step 2: Now go to the Messages in the settings, and in the Message page, toggle on the iMessage option. After that, a Prompt will appear on your screen asking you to verify your Apple ID.
Put in your Apple ID credentials, and verify to activate the iMessage. It is a very long process; probably, it can take up to 24 hours, especially if it's your first time, so be patient with the iMessage activation.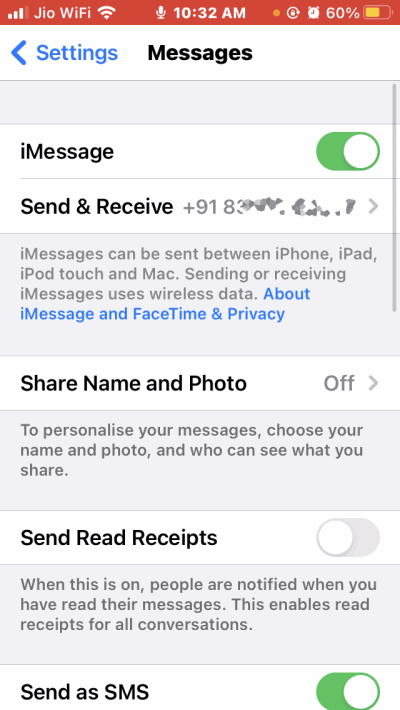 Step 3: If you want to select a default sending and to receive address, then click on the Send & Receive option. Because here, you will see the phone number and the email address that has been used previously during the activation of your iMessage on another iPhone or iPad.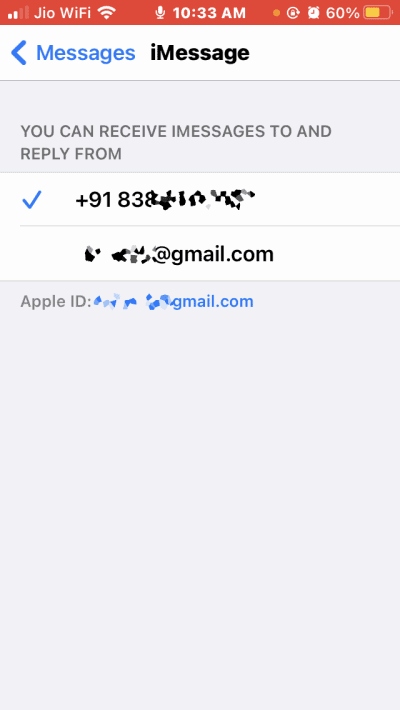 Under the You can Receive iMessage to and Reply From section, click on the Apple ID to make it default. If it's your first time, then you must click on the Use your Apple ID for iMessage option.
Note: This is an optional step. However, after you have activated iMessage on your iPhone or iPad, you can send and receive messages.
Conclusion
There might be some occasions where you have multiple iPhone but do not possess multiple SIM cards. In such a scenario, you can use the above trick iMessage on iPhone and iPad Without a SIM or Phone Number.
I personally use this method with the spare iPhone 5s to keep it connected with the help of iMessage. Even if you want to give you iPhone to your kids for iMessage and Facetime calls, this is the best way to use it without a Sim Card.