Venmo is a convenient option to quickly transfer and receive money from your family and friends. You may use the mobile app of Venmo and can get access to various useful features of Venmo. However, there are situations when Venmo does not connect to Bank.
So, you would try to perform a transaction, but you cannot due to the issue with your account. Venmo will show you an error message saying, " Lost connection with your bank." Don't panic! You can easily fix it. In this post, I will discuss why Venmo is not connecting to Bank and provide you with the solutions.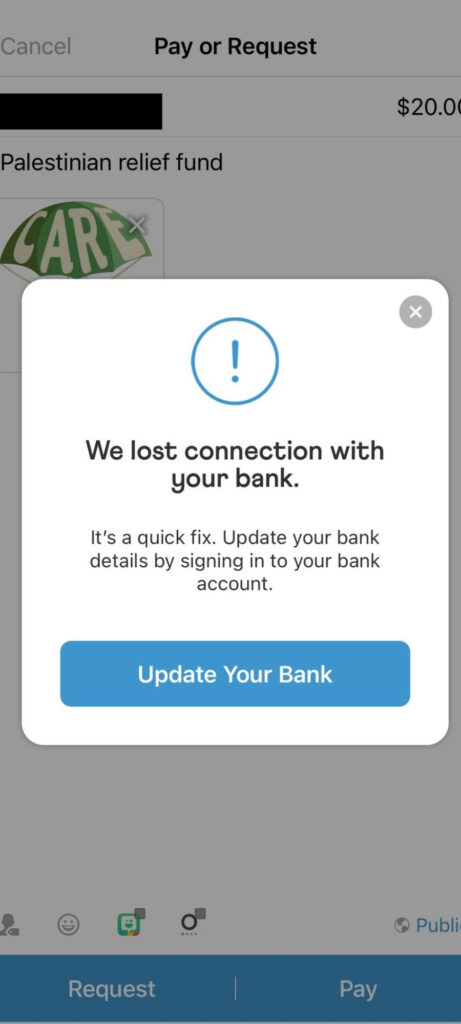 Reasons For Why Venmo Lost Connection With Bank
There can be various reasons Venmo cannot connect with your bank account. It may occur due to an incomplete verification procedure you must complete as a Venmo user. Besides, there are other reasons, such as:
1. Modifying Online Banking Password
If you have changed or updated your bank password, Venmo shows an error message. This is because the new password does not link with your Venmo account.
It's also applicable to credit and debit cards. Once your card expires, you must input the new details on your Venmo account. Without updating your details, you can't access the money.
To fix this, you need to remove the bank account entirely from your Venmo account and then add it again.
2. Changing Bank Account On Your Venmo App
You can link more than one bank account with your Venmo account. For that, you are required to do verification to clarify that both bank accounts belong to you.
If you change your bank account payment method, you may receive an error message of Venmo not connecting to Bank issue. It ensures that your bank account and funds remain protected.
3. Bank Multi-Factor Authentication
Most Bank nowadays opts for the multi-factor authentication option for security settings. It can be a reason for the lost connection with your Bank.
Ways To Fix Venmo Not Connecting To Bank Issue
Now that you know the reasons for receiving a lost connection with a bank account issue while transferring money using Venmo App let's go through how you can easily fix it.
1. Check Your Internet Connection
When you can't transfer money, check your internet connection first. Due to lost or poor internet connectivity, you might be facing issues while using the Venmo App.
2. Update Your Venmo App
You might be using an older version of the Venmo app, due to which your Venmo account is not connected with your bank account. If your mobile phone doesn't update apps automatically, you need to update the app on your own.
3. Double Check Your Banking Credentials
Most banks require clients to change their online banking passwords and other credentials within 90 days. This optimizes the safety of their information.
So, when you change your bank credentials, ensure you fill-up the right credentials in the app. Hence, you will not face trouble while doing Venmo money transfers.
4. Contact Customer Support
In case you cannot fix the issue of Venmo not connecting to your bank account and still receiving error messages, contact customer support. Venmo has a team of experts who would help you to resolve this issue at no time.
So, that's all for today. Next time you face issues like Venmo not connecting to the Bank, fix it using one of the above-mentioned methods.
If you find this post helpful, don't hesitate to comment below. For more updates, keep your eyes on GetDroidTips! We would love to get your feedback.