Like a regular RPG, Warframe has a great story and many missions to choose from. In this story, space ninjas are the heroes. However, no matter if you play solo or with friends/family, it's a really fun game. It allows you to control characters with awesome abilities, called Warframes. Despite the game's enormous content, there are more helpful players than I've ever encountered in any other online role-playing game I've played.
But unfortunately, after the recent patch update, many users started reporting that the Warframe is not sending the verification Email/code. After investigating, we have found some fixes to this problem and bring up this guide for those who want to resolve this error. So, if you also wish to get rid of not sending verification email/code errors, perform these fixes.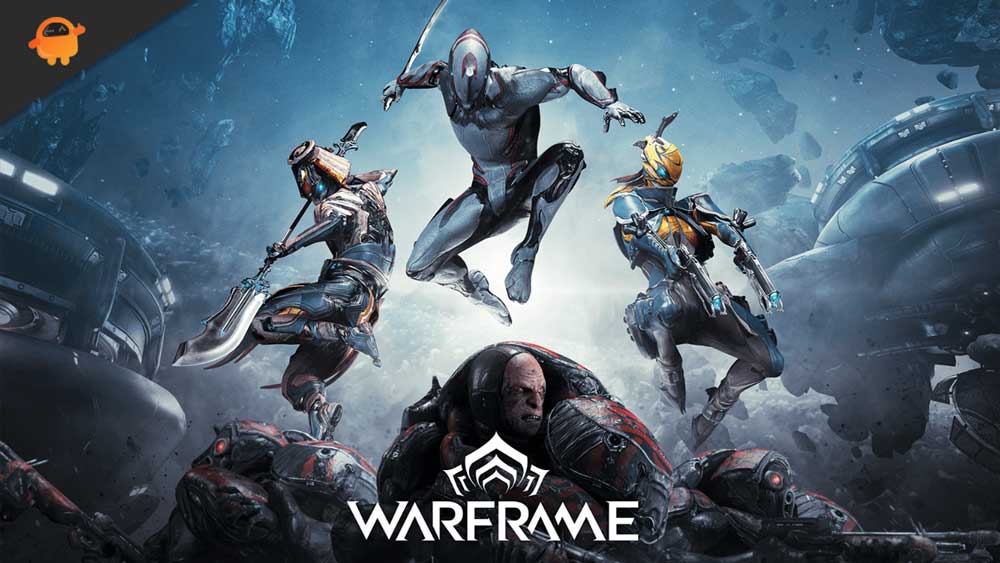 How To Fix Warframe Not Sending Verification Email/Code
Generally, Warframe does not send verification emails/codes when there is any type of network glitch or server issue. But, you do not necessarily have to worry as we are here to help you. So, let's check out the fixes to this problem:
Fix 1: Restart Your Game
There are possible chances that the Warframe game is showing this kind of issue just because there is some issue with your game due to random bugs or glitches. So, in order to fix this problem, you need to remove these bugs first. However, to do so, restarting your game will be the right option. So, you must restart your game and check if it helps.
Fix 2: Check Your Internet Connection
Did you check your internet connection? In many cases, we have seen that due to a poor connection, the Warframe fails to connect to its server, due to which shows you this type of error. So, you must visit the Ookla speed test website to run a network speed test.
Afterwards, if you find that your router isn't providing your proper speed, then make sure to power cycle your router, then run the speed test again. Well, this time your internet will starts working properly.
But, in case the speed is still low, then except for contacting the ISP provider, you have no other option. So, do this and check the speed again. Once your internet issue gets resolved, you will find that your email starts receiving code from the Warframe server for verification.
Fix 3: Make Sure The Game Servers Are Working
Game servers also are the reason why you are getting this problem. So, it is very imperative to check if there is any server outage going on with the Warframe servers. Therefore, you must check out the DownDetector and verify if there are other users who reported the same issue or not.
Moreover, for more information, you can follow the Warframe official on their official Twitter handle as they always update this kind of thing first on Twitter in order to make their users aware of the current situation with their game.
Fix 4: Power Cycle Your Device
Still, no luck? Don't worry! There are still fixes available that you can use to resolve the error. It is possible that your device may have some random bugs or cache files due to which it fails to run the applications properly and gives you this type of error.
So, we suggest you to power cycle your device and then run the game. After that, if you get a verification code successfully, then enjoy your game; otherwise, take a look at the other fixes as well.
Fix 5: Update The Game
Did you check if your game is updated or not? In most cases, an older version of the game causes this kind of problem. Therefore, we suggest you to verify if your device has the latest version of the game installed or not.
However, if not, then make sure to update it immediately and check again if the not sending verification email/code error gets resolved or not. Well, most probably this time, the issue gets resolved automatically just after updating the game.
Fix 6: Check Your Email Server
Chances are there that the game server or game doesn't have any issue, and the issue is with your email server. Yes, possibilities are there that the email service that you are using might have some issue with the server due to which it fails to receive the verification email. So, it is very crucial to check your email provider server and make sure the servers are live.
Fix 7: Make Sure Your Have Entered the Correct Email
Using a correct email address is very important when you play games like Warfram to verify your identity. So, we suggest you to cross-check if the email address you have entered is working correctly or not. However, if possible, then try using a different email address and check if it receives the verification code successfully or not.
Fix 8: Contact the Support Team
Still, no luck? Don't worry! There is still an option available that you have to resolve this problem. So, you can simply contact to the Warframe official team and ask for expert help to resolve this problem. However, they will automatically help you resolve this error. But, you have to be patient until they reply to you back as it may take 24-48 hours to get a reply from officials.
Also Read: FIX: Warframe Controller Not Working on PC
So, that's all on how to fix the Warframe not sending verification email/code. We hope that this troubleshooting guide has helped you. Meanwhile, in case you have any doubt regarding the issue, comment below and let us know.