Wayfinder lets gamers delve into a world of magic, providing isolation from the reality around them. But what can disrupt this experience more than a Fatal Error? Yes, that is what has been reported by some Wayfinder players where the game suddenly throws a pop-up saying that the game ran into a fatal error. The fatal error we discuss shows the message "Fatal Error EXCEPTION_ACCESS_VIOLATION."
As the name suggests, this is an access control violation where the program tries to access a memory location that it is not authorized to or a location that does not exist. To fix this, you can try different essential solutions, and here in this article, we will look into all of them one by one. Undoubtedly one of these solutions will do wonders for your fatal error issue with Wayfinder. So without any further ado, let's get into it.
How to fix Wayfinder Fatal Error EXCEPTION_ACCESS_VIOLATION?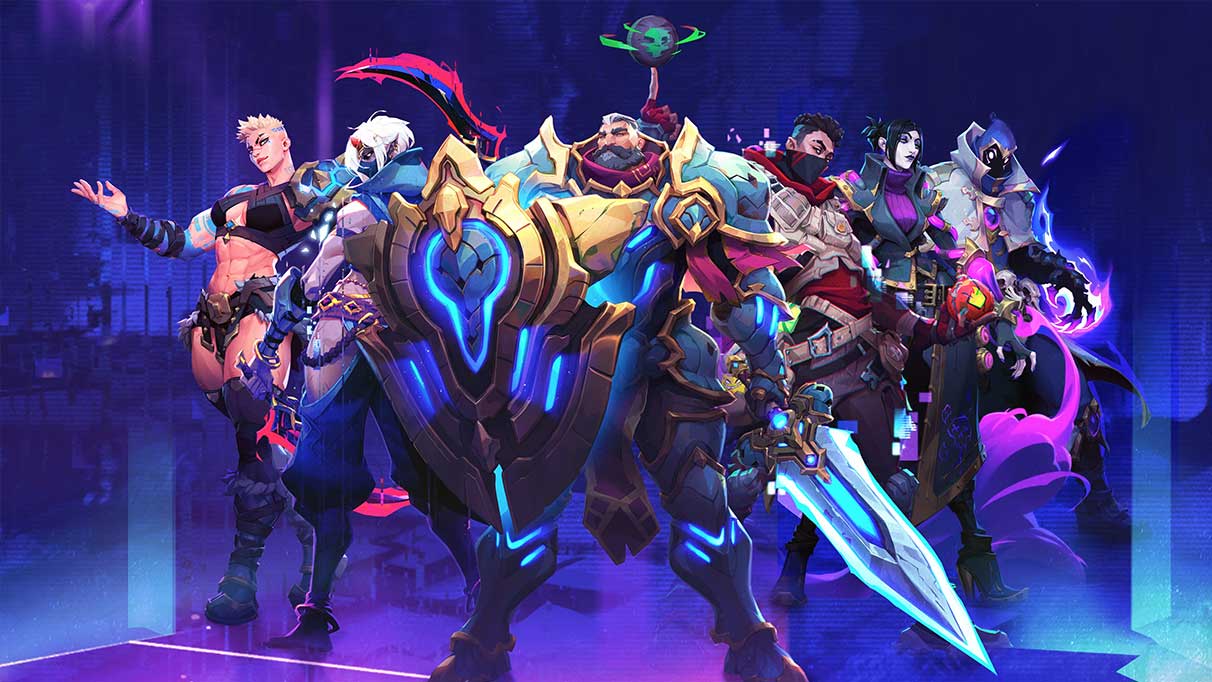 Check your connection:
You need to check whether all the cables for your connection are in place. You also need to check whether you have a good internet plan for your connection. Sometimes our plan runs out, and we are unaware of it. So try using other applications on your phone using the WiFi in your house, and check whether they work well.
Resetting the router can fix most issues with your network. When there is any inconsistency with a network, you will face problems with it. But a simple reset will resolve all of it.
To reset your router, follow the steps mentioned below.
Disconnect the router from the power source.
Keep it like that for a couple of minutes.
Plug the cable back into the power socket and wait until everything loads up again.
Then, connect to the WiFi again on your device.
Try the next solution if you encounter a fatal error issue even after the router reset.
Restart your PC:
As simple as it may sound, sometimes, when you encounter an issue for the first time, a simple restart is enough to fix it. Even with the Wayfinder fatal error issue, try a force restart. For this, press and hold the power button on your PC until your computer shuts down and restarts itself.
Try the next solution if you encounter a fatal error issue even after the restart.
Run Steam as an Administrator:
You need administrator authentication to play the game on your PC.
Right-click on the Steam icon and choose Properties.
Click on the compatibility tab.
Check the box next to the option Run as administrator and click Apply.
Now close everything and restart your computer. After that, check whether the game works or not. If it still does not work, move on to the next solution mentioned below.
Verify the integrity of the game files:
You can check the files of your game directly from Steam. For this,
Open Steam and go to the library.
Right-click on Wayfinder and click on properties.
Click on the tab local files, and click on the button "Verify integrity of game files."
Wait till the verification is done and see if there is an issue with your game files.
If any missing file report shows up, reinstall the game, and if nothing comes up, then move on to the next fix.
Remove external devices:
If you have multiple devices connected to your computer, one of those connected devices could be the cause of all your problems. It could be an external hard drive, keyboard, or mouse. Just disconnect any such device from your PC and try using it again.
Try the next solution if the fatal error issue is not resolved.
Reset overclocked settings:
Several applications can potentially overclock your computer's GPU, RAM, and CPU. That will help you get more out of your PC, but it can even work against you, as overclocking hardware can lead to hardware failure over time. So if you have used any means to overclock any part of your PC, reset everything back to its default value. Overclocking might get you extra performance, but it will create more problems for your System. The Wayfinder's fatal error is one of them.
If resetting your overclocked settings did not help with the error, try the next solution below.
Remove problematic programs:
Most antivirus programs are problematic software; you should try uninstalling them from your computer. If uninstalling the antivirus does not solve your problem, you can install it again. But if the System stops showing the error after uninstalling the antivirus, that is the solution for you. You need to find another third-party antivirus program or use the one that comes as default with Windows.
To uninstall your antivirus program,
Press Windows Key + I to open up the Windows Settings window.
Click on Apps.
You will see the entire list of installed applications on your computer. Find the antivirus program and then click on it. Then click on the Uninstall button right below it.
Then, follow the on-screen instructions to complete the uninstallation process.
Once the uninstallation is complete, restart your computer.
Try the next solution if this solution does not resolve the fatal error issue.
Update your graphics/video drivers:
Graphics or video drivers are the first and most probable cause behind most game incompatibility issues. You need the latest version for the latest games to be compatible.
Press and hold Windows Key + X and choose "Device Manager" from the list of options.
Expand Display adapters in the device manager windows and right-click on your graphics card's name.
Choose "Update Driver."
Choose "Search automatically for drivers."
Follow the on-screen instructions and install the driver update that shows up.
If you don't see any files for an update this way, try updating your graphics driver from your manufacturer's website. Search for your PC model's drivers and download the latest version of the graphics/video driver you find there. Then install it and restart your computer.
Another method you have is to use a third-party application. Many third-party applications scan your PC for missing or outdated drivers and install the latest ones with a button. Yes, these applications charge a bit for their service, but it will be a one-time investment, and you won't have to worry about any missing or outdated drivers ever again.
If updating the graphics drivers does not solve your problem, move on to the next solution.
Update DirectX:
To access the hardware of sound and video of your System, games, and specific applications require the latest version of DirectX installed on your PC. It is free software so you can download the latest version here.
After the download completes, install it on your PC and see if the crash problem still arises in Wayfinder. If it does, then try the final next fix.
Update Visual C++:
Some users have reported that using the latest version of Microsoft Visuals did wonders for them. Programs built on an older version of Visual C++ sometimes cannot function properly in some newer Visual C++ editions. So you can try installing the latest version of C++ that comes with a fix for this incompatibility issue.
You can download the newest installer from here to install the latest version of Microsoft Visual C++. After the installation, your existing libraries on Visual C++ will be reinstalled, and if you have any missing ones, they will be added to your System, too.
Check if the crash problem still arises in Wayfinder. If it does, then try the final next fix.
Update Windows:
Microsoft pushed out an update for Windows 10/11 with a fix for all the possible errors. So, if you are on an older version of Windows, updating it to the latest version might help eliminate this Fatal error issue in Wayfinder.
Press Windows Key + I to open up the Windows Settings window.
Click on Update & Security.
Then click on the Windows Update tab in the window's left pane. On the right pane, you will see the updates available for download on your computer. Click on the download button to download and install these updates on your computer.
Once you are done with that, restart your computer to complete the update process.
So these are all the solutions to fix Wayfinder Fatal Error EXCEPTION_ACCESS_VIOLATION. If you have any questions or queries about this article, comment below, and we will reply. Also, check out our other articles on iPhone tips and tricks, Android tips and tricks, PC tips and tricks, and much more for more helpful information.