Google Play Store is always growing with the list of apps in a different category. Moreover, we have a lot of note-taking application for any Android smartphone. But, choosing the best one among them might be tedious as well as a difficult task. Some application offers great features but, comes with a subscription fee or ads. However, there is one application that is close to the Google Keep application, which is one of the best note-taking application out there for Android.
Moreover, we also have Evernote, OneNote, and different OEMs also have preloaded note-taking apps like for example Samsung has the Samsung Notes application. But, the WeNote application is a bit different and a good kind of different application. It is developed by one of the Senior Member of XDADeveloper family, yccheok. With the WeNote application, you can set a reminder, take notes, make a to-do list and much more. But, there are plenty of other features as well that makes it a great Google Keep alternative.
So, without any further ado, let us take a look at the features of WeNote in more detail;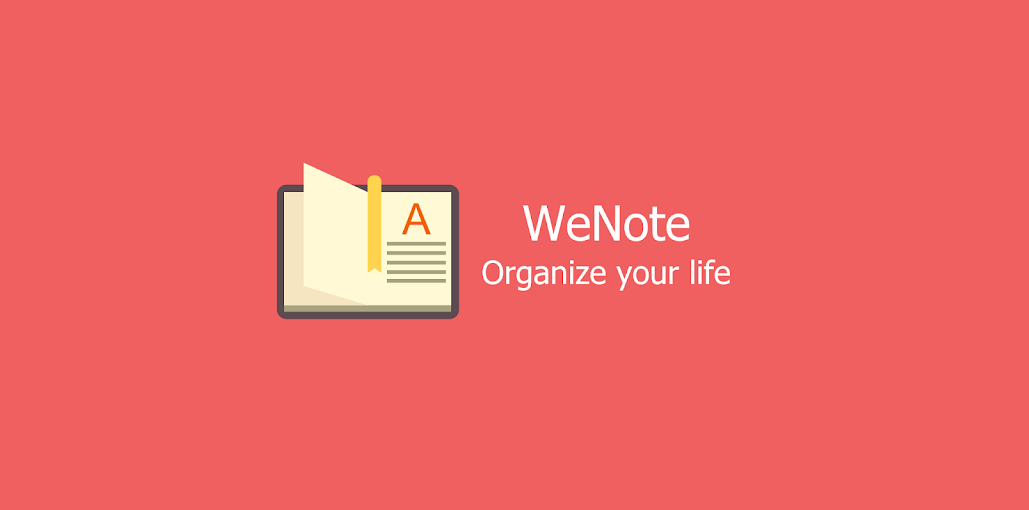 WeNote: A Google Keep Alternative
WeNote is simple and easy to use note-taking application. But, there is more to it than just note-taking. You can do a variety of customizations like change icons of notes, lock your notes with password or fingerprint, add sticky notes to your status bar and much more. Moreover, the application does not require an internet connection and works flawlessly without an internet connection.
Features of WeNote Application
Here is the official list of features of WeNote application as per the Google Play Store description;
Create color notes and to-do lists
Organize using label and color
Pictures as attachment
Drawing and handwriting as an attachment
Audio sound recording (Premium)
Lock notes and to-do lists via PIN, pattern, password or fingerprint
App locking via PIN, pattern, password or fingerprint
Completed to-do lists will move to the bottom
2 different font types
5 different font sizes
4 different themes. Roman coffee, Mineshaft, French rose, Dark
5 different views
6 different sorting modes
12 colorize choices
Reminders and calendar
Support lunar calendar
Advanced reminder. Able to repeat daily, weekly, monthly, yearly, and highly customizable
Stick a note to the status bar
Drag and move
Make a copy
Double-tap to edit
Secure sync to Google Drive
Local backup and restore
Share note and attachment to email, SMS, social networking & messaging apps
Accept shared note and attachment from other apps
Switch between the note and to-do lists, seamlessly
Quick search function
Note list home widget (Premium)
Sticky note home widget
Quick add home widget
There is a lot of features in the free version of the application. However, if you liked the free version of the application then, you will also like the premium version. You will love the features of the WeNote premium application and it costs $4.99for each feature (which is not cheap) or you can unlock all the features of the premium app by paying $16.99. The price is steep but, the application has some great features that none of the note-taking application lets you do or even features.
Here is the list of Premium Features that you get according to the official Play Store description;
Color: Unlimited colors for note, to-do list, label
Theme: 6 beautiful color themes – Cotton, Lavender, Lemon, Strawberry, Azure, Avocado
Recording: Unlimited number of audio recordings
Note list: Note list home widget. View all notes, upcoming reminders directly from home screen
Stick icon: 6 icon packs for note sticking – Office, Shopping, Family, Medical, Transport, Time.
Download WeNote Application
You can download the WeNote application by clicking the below button directly from Google Play Store;
[googleplay url="https://play.google.com/store/apps/details?id=com.yocto.wenote"]
Below are some screenshots related to the WeNote application;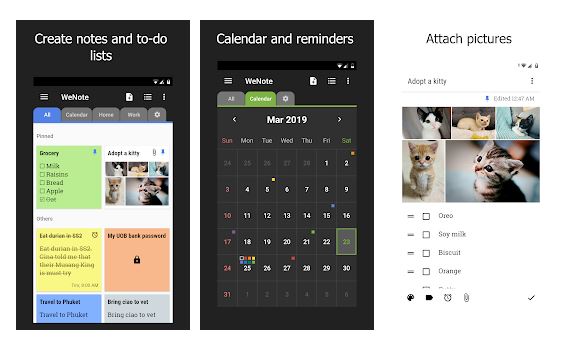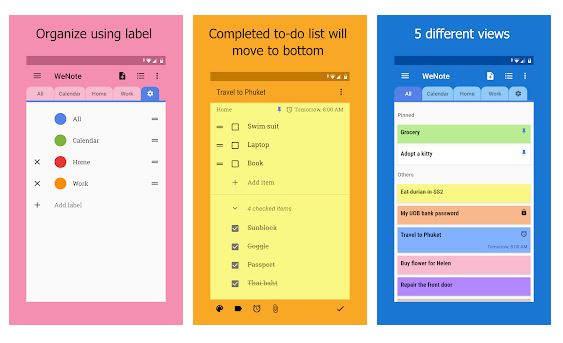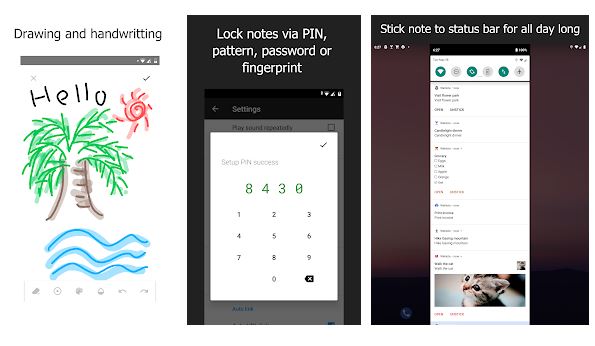 Conclusion
So, there you have it from my side in this post. The WeNote application is a worthy note-taking replacement app for Google Keep and others like the Evernote as it has so many features. It also has Google Drive sync as well as Google Calendar in-built. Interestingly, the WeNote application does not automatically sync with the Google Calendar application and the WeNote calendar works independently. Let us know in the comments below if you liked this post and also share your views on using this application. Until the next post…Cheers!