All of us are living in a web or technology, gadgets, tools, software, etc in modern-day. Without any use of these things, we're nothing and all of these are playing a major role. Therefore, it's our duty to take care of our daily needs and useful things from ransomware or malware attacks, especially our computer devices. Ryuk ransomware is one of them and if you've already affected by this virus or don't want to fall this trap then check out how to protect your PC from this dangerous virus.
Starting off, the average ransomware attacks and demands are growing gradually each year. Though Ryuk ransomware isn't that popular enough among Windows operating system users and even quite new in the field, the effect of this virus is so big than any other viruses. Therefore, more and more hackers are using this particular ransomware virus to target companies or governmental organizations for money extortion.
Now, when you hear about money extortion, the first thing you recall that it's a very big deal and crime as well. After attacking with this virus, attackers or hackers ask for ransom money according to the victim's financial status whether the victim is an individual or a group. Meanwhile, the ransom value can also be set according to the overall value of the encrypted data which can contain a lot of user data, bank account details, other personal information, private information, security information of nation, any deals, contracts, patents, etc.
What is Ryuk ransomware?
Ryuk ransomware is a crypto-type virus that encrypts computer system and can be spread by phishing emails, malicious pop-up messages, injected in any third-party files, and more. Once encrypted using the strongest military algorithms RSA4096 and AES-256 by the professional hackers, they demand ransom money, and instead of ransom money, they promise to provide a special digital key to decrypt the data.
So, once the demanding money paid to hackers, they provide the digital key or the way of access all of the hacked data. Hackers mostly choose targetted companies or organizations according to their turn over or value of the data. In that scenario, the organization or company easily accepts the ransom as they don't want to lose their data and hard work.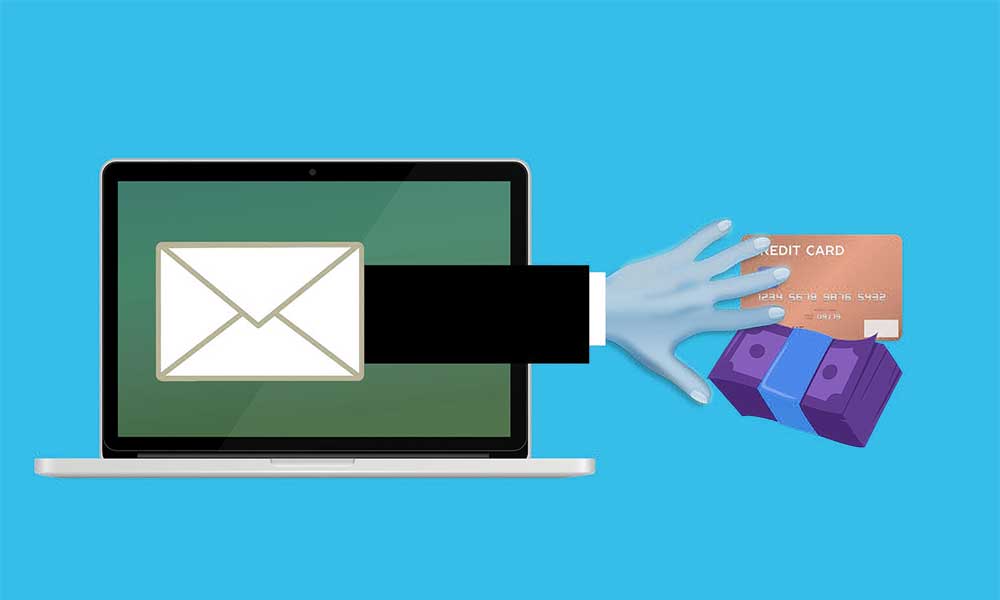 First, hackers send phishing emails or pop-up messages to targetted computers. It also includes infected attachments, text files, Botnet, or Tricknet which gets downloaded.
Then the virus transfers inside the system data via a connected or sharing network. So, dangerous!
Finally, the Ryuk can be easily executed into the system in .ryk file extension and professional hackers can easily hack all the data access & encrypt within a couple of minutes or so.
Once done, the victim will get a ransom note in a text file (.txt format). So, strange!
Hackers also warn victims that the encrypted files can't be unlocked without their (hackers) special decoder. Photorec, RannohDecryptor, etc repair tools won't come in handy and these tools can easily damage the files irreversibly. Hackers will demand ransom in Bitcoins as this is illegal.
Ryuk can be mostly look like RyukReadMe.txt but can be also found in various file formats like .cpp, .doc, .docx, .h, .jpg, .pdf, .xls, .xlsx, wallet.dat, .jpg.qewe, .encrypted, .enc, .crypted, .locked etc. There are other file extensions available like Qewe (Stop – Djvu), .iso (Phobos), etc.
How To Protect Your PC From Ryuk ransomware?
If your PC is already gets affected by Ryuk, then there are three options left for you. Either you can forget your hacked data completely or you can pay the ransom if you want. But it's quite expected that no one will gonna do these two options unless there is nothing left. However, one of the best suitable and reliable protection is to keep weekly or monthly backups (manual or automatic) of all of your data.
However, there is a hectic way to at least try to recover your data by checking what kind of ransomware file format is available on your computer.
Just note the file format > Then go to the 'ID Ransomware' website and put the Ransom Note as well as Sample Encrypted File.
The site will recognize the multiple details regarding the malware family, whether it's unlockable or not, etc.
If decryptable, then go to the 'No More Ransom Project' website > Provide the details > Search for the Decryption Tools if available.
Otherwise, you can also try any premium version of data recovery software for the last try.
But as we discussed, the better way is to always keep yourself at a safe distance by backing up the data. Even though your data gets encrypted by the professional hackers and they demand ransom to decrypt it, you won't have to worry about it. It not only save your time but also your efforts, reduce tension, and you will be always ready to get your backup.
However, in some scenarios, some of the popular or reputed companies may face a lot of reputational & financial loss. Alternatively, it can also possible that after paying the ransom money, the hacker may not provide you the decryption key. So, it's always better to take a complete backup according to your needs and be safe.
Important Note:
If in case, your computer is already infected by Ryuk, quickly follow the below steps to prevent spreading it.
First of all, log out from all your essential websites, cloud data storage accounts, Google accounts one by one manually. Alternatively, you can just clear the browser cache and cookies from the browser menu to automatically log out from all sites.
Disconnect the internet by unplugging the ethernet cable or turning off Wi-Fi.
Click on Start > Control Panel > Type Network and Sharing Center from the search bar (upper right corner).
Next, click on Network and Sharing Center from the search result.
Go to Change adapter settings from the left pane > Right-click on each network connection point and select Disable one by one. (You can Enable from the same option later)
Then eject all the connected storage devices like external drives, USB flash drives, CD/DVD discs, etc.
Now, if you want to be safe from the starting of your business or organization, then the same thing applies that you have to maintain a scheduled backup process for all of your data to a different server or cloud storage so that it can be easily accessible. But make sure to always scan your drives using Windows Defender or any popular premium antivirus software. Turn on all the threat protection, real-time protection, security filters, web protection, scheduled scanning, and more.
Also, ensure to download and use trusted applications only on your PC. Always log-out from the cloud storage platforms, unplug the internet cable or turn off the Wi-Fi from your computer, 2-factor Authentication for online platforms, etc. Do Not reply to any spam or suspicious email ID or Do Not download any files from any random email. Always report, block, or mark Spam to unusual emails, suspicious email IDs, etc.
That's it, guys. We hope you've found this information and guide useful. You can comment below for further queries.