TCL (Telephone Communication Limited) is a popular Chinese electronics company that manufactures various electronic devices including Smart TVs which is known for the TCL Smart TVs. Generally, Smart TVs come with a variety of models. In terms of visual quality, it provides decent picture quality at a reasonable price.
However, a lot of consumers are in doubt or confused about who manufactures the TCL TVs, what's the brand quality and whether this brand is worth the hype. Here, we will discuss the company's manufacturers as well as provide more information on whether you should consider TCL Smart TVs and is this brand worth the hype. So, let's get started.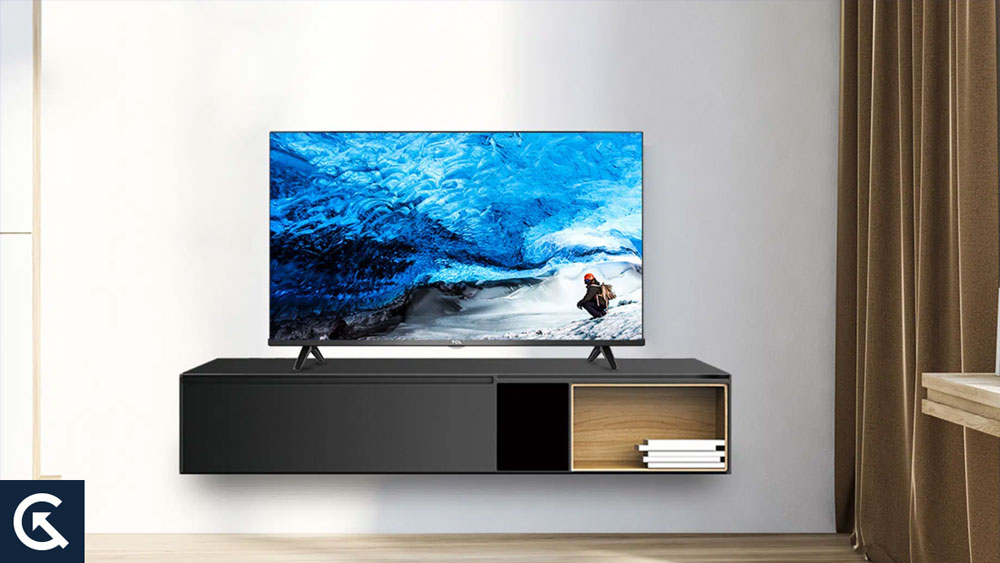 Who Manufactures TCL TVs?
TCL Smart TVs are quite popular and well-known for its build quality as well as exclusive features. However, every consumer is curious as to who manufactures TCL Smart TVs. The TCL Smart TVs are manufactured by a Chinese company, known as TCL (Telephone Communication Limited). In addition, the company was founded in 1981 and the headquarter is in Guizhou, Guangdong Province.
TCL doesn't only manufacture Smart TVs, but also manufactures mobile phones, refrigerators, washing machines and other electronic devices. In recent years, the company has increased to a high level and is known for its popularity around the world. In comparison to other brands, TCL designs, markets, distributes, and oversees production has increased a lot. The company has several manufacturing industrial units across different regions.
Aside from that, most consumers wonder who manufactures TCL televisions and other electronic gadgets. TCL Smart TVs are mostly manufactured in China, however the company has manufacturing sites all over the world which includes Pakistan, Vietnam, India, Australia, Poland, Mexico, Brazil and other regions. However, in terms of popularity, the TCL TV is manufactured at a high level in China in order to retain the price point and reduce cost production.
Is TCL a Good Brand of TV?
Most consumers questioned whether TCL is a good brand of TV or not. As we know, TCL televisions are very popular especially in the United States because they're inexpensive as well as provide decent picture quality with innovative features. That's why TCL is known for being the most popular as compared to any other Smart TVs. Here, we have highlighted some major things about the quality, performance, design, warranty, etc. So, look into it to know the specifications and build quality if you are thinking of purchasing it.
1. Picture Quality
TCL televisions have a very good and decent picture quality because they are known for their high contrast ratio in terms of other Smart TVs at a budget price. The contrast ratio is about 10,000:2 which generally produces the high-quality picture.
In addition, there is a notable feature on the TCL television is that they have a dynamic contrast ratio where you can adjust it according to you. Also, with your eyes, you can see a detailed and clear picture quality while streaming any content shows on the TV.
2. Sound Quality
In terms of sound quality, then it can be said that TCL televisions have a good sound and audio quality, making them the best choice for audiophiles. The audio system in TCL televisions is specially designed by Dolby which provides clear and high-quality sound while watching movies, streaming shows and much more. According to the price range, you can consider the TCL television if you are looking for a better picture and sound quality.
3. Design
When it comes to television design, it looks more premium and attractive when observed from a distance. You won't have to worry about your TCL televisions falling off the shelf or becoming scratched. The designs are extremely long-lasting and simple to maintain.
4. Technology
The technology of the TCL television is excellent and more durable as compared to other low budget televisions. However, there's a great feature which allows the users to connect their smartphones or tablets to the Smart TVs by following some easy methods. The brand is also known for being popular because of having some cool and advanced features in the market. This may include:
High Dynamic Range (HDR)
Dynamic local dimming
Voice control
Dual-band Wi-Fi connection
Ultra-wide viewing angle
Customize the feature accordingly
5. Performance
The other major thing you have to check out is performance of your TCL televisions. The TCL television performs great as it comes with better build quality, high picture quality, better audio quality and additional features. The TCL televisions are stable and faster, and easy to handle large games and other streaming platforms without crashing or freezing. They also come with low power consumption features which means you won't have to panic about overloading your devices.
6. Warranty
The TCL televisions are very credible because they offer a two-year warranty for their Smart TVs once you purchase. Depending upon the models, you can get a warranty for your Smart TV, and you don't have to worry about any kind of software or hardware issues. However, TCL doesn't offer a 1-year warranty or replacement plan just like Samsung and other Smart TVs. Plus, the TCL warranty can be extended up to 3 years with additional warranty programs and you can easily get resolved the problem if any kind of issues you experience on your TCL Smart TVs.
Is this Brand Worth the Hype?
Whether TCL is worth the hype or not will rely on your individual requirements and preferences. TCL TVs provide great value for the money since they have respectable picture quality, sound quality, unique features like Dolby audio, and a variety of technologies including HDR, dynamic local dimming, and voice control.
Stable performance, long-lasting build quality, and a generous guarantee of two years all work in favor of this particular brand. TCL Smart TVs are a viable alternative if you're seeking a cheap option that doesn't sacrifice quality or features. Like any other purchase, a TCL TV is an investment, so it's important to first determine your needs and then weigh those needs against the capabilities of the many models available from TCL.