In this era where technology seamlessly integrates into every aspect of our lives, iPhones have become an important part of our daily lives. That's where AppleCare+ steps in as a guardian angel, offering peace of mind to iPhone users around the globe. Today in this guide, we will share more details about the AppleCare+ plan and will give you some insights on Why You Should Buy AppleCare+ for Your iPhone 15, 15 Plus, 15 Pro, and 15 Pro Max?
Among the multitude of choices available, the iPhone stands out as a beacon of innovation and reliability, setting the gold standard for smartphones. The new iPhone 15 series is here, bringing not some new look but some great improvements. However, even the most advanced devices are not immune to accidents, malfunctions, or unexpected mishaps. What happens if, for some reason, your iPhone 15 gets damaged?
If you have been using an iPhone for years, you might be aware of how much it costs to repair an iPhone if it's just normal damage. Considering the pricing for iPhones, it can't be said to be very expensive because the features it offers are of a level that humanity has never seen before. That's where AppleCare+ steps in as a guardian angel, offering peace of mind to iPhone users around the globe. Many people are not aware that through AppleCare+ Protection, they can save a lot of money when repairing their iPhones.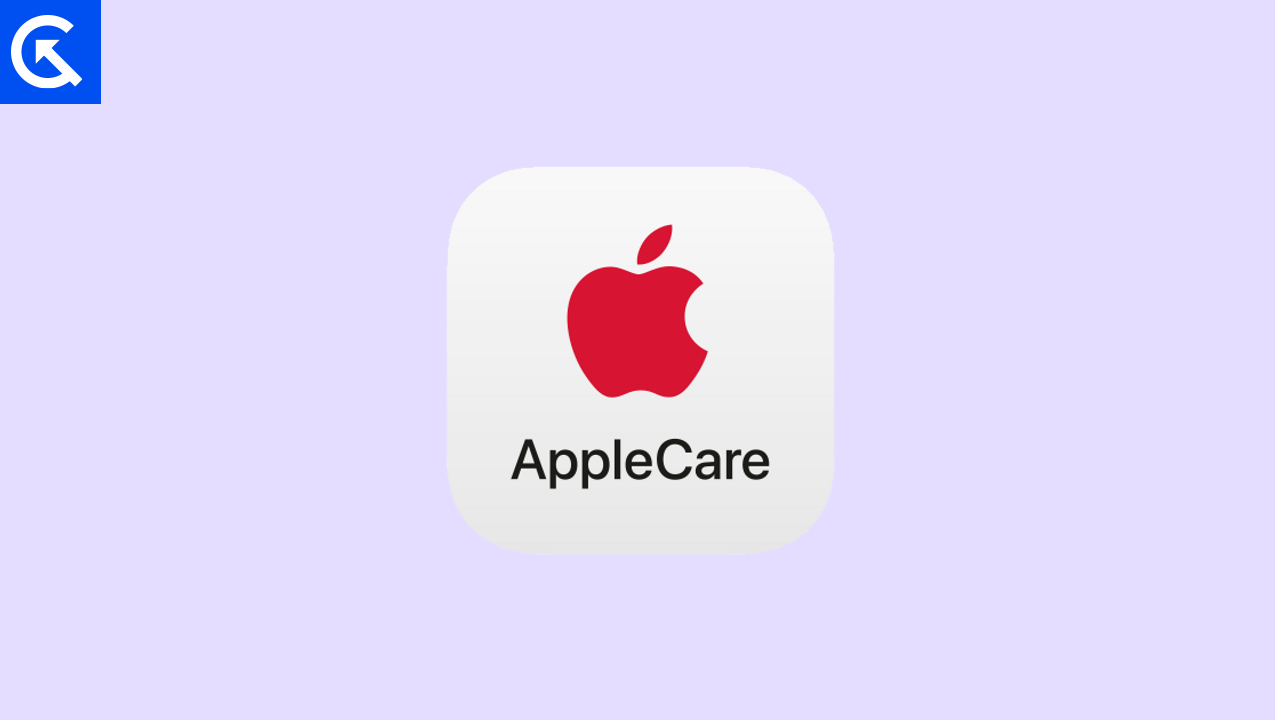 What is AppleCare+ Protection?
If you ever think of buying a car or bike, the first thing that comes to mind is safety, and for safety, insurance is a must. Normally, an on-road bike costs around 1500$, which is about the same as the cost of a high-range iPhone 15 Pro model; So buying a service that is kind of like insurance is not a bad idea.
AppleCare+ offers a full-fledged two-year extra warranty that goes beyond the regular one-year protection that you get at the time of purchase. AppleCare+ also offers coverage against accidental damage to your iPhones. The main aim of AppleCare+ is that if anything occurs with your iPhone, Apple will get it fixed at no cost. With this, you have peace of mind when mishaps or technical issues occur with your iPhone.
Is AppleCare+ different from Standard Warranty?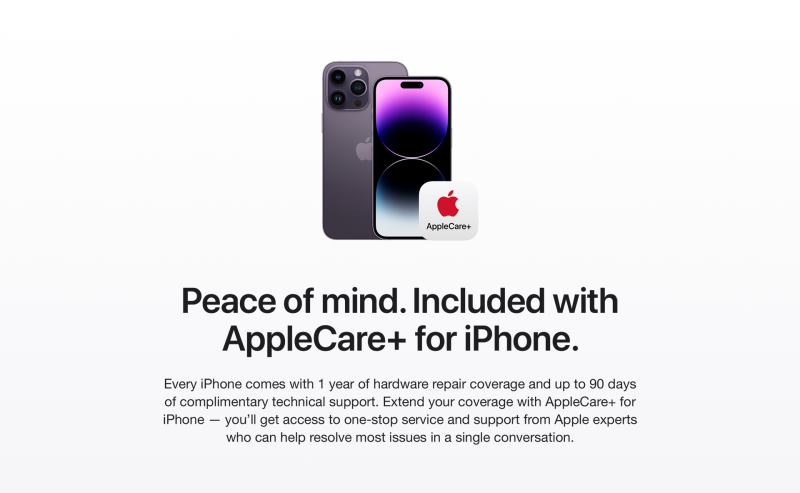 Let's now compare the benefits of AppleCare+ Protection with the standard warranty that comes with the iPhone 15 series. The standard warranty only covers manufacturing defects, and that too for a limited time (1 year). Whereas, AppleCare+ extends the warranty, providing more benefits and advantages. These benefits mainly include accidental damage, which is definitely a lifesaver if you drop your iPhone into water. So, it's always recommended to purchase an AppleCare+ subscription whenever you buy an iPhone.
How much AppleCare+ costs?
AppleCare+ covers accidental damage, allowing you to breathe a sigh of relief knowing that your iPhone investment is protected. With AppleCare+, those heart-stopping moments when your phone slips through your fingers become less daunting, as Apple's expert technicians stand ready to repair or replace your device with genuine Apple parts.
| | |
| --- | --- |
| Model & Plan (AppleCare+) | Price |
| iPhone 15 Pro, iPhone 15 Pro Max | Monthly $9.99 | 2 yrs $199 |
| iPhone 15 Plus, iPhone 14 Plus | Monthly $8.99 | 2 yrs $179 |
| iPhone 15, iPhone 14, iPhone 13 | Monthly $7.99 | 2 yrs $149 |
If someone is able to buy an expensive iPhone 15, then the price of an AppleCare+ subscription is nothing to them. However, the price of AppleCare+ protection has been reduced, especially in India.

If you own any of the iPhone 15 series devices, like the iPhone 15 Pro or 15 Pro Max, it will cost you around $199 for a one time purchase. This is packed with several benefits, so you do not have to worry. Moreover, the AppleCare+ plans for older versions, like the iPhone 13 and 14, cost comparatively less than the iPhone 15.
Why You Should Buy AppleCare+ for Your iPhone 15, 15 Plus, 15 Pro, and 15 Pro Max?
First and foremost, AppleCare+ serves as a safety net, alleviating the worries that accompany the everyday use of our cherished iPhones. Accidents happen, and a single unexpected drop or liquid spill can lead to a costly repair or, in worst-case scenarios, render your iPhone 15 unusable. You are paying a handsome amount for AppleCare+ protection, so you definitely have the right to get the most out of it. Apple has made sure that customers should get everything they desire when their phone is damaged.
Customers with AppleCare+ protection are given top priority, and their issue gets addressed quickly and hassle-free.
If your location is near the Apple Service Center, then Apple promises to fix your iPhone issue on the same day.
Under AppleCare+ protection, your iPhone gets picked up and returned when fixed via delivery, which is scheduled by the deadline.
Furthermore, AppleCare+ extends far beyond physical protection. It encompasses exceptional technical support for your iPhone 15 smartphone that ensures you receive the best possible assistance whenever you encounter software glitches, configuration issues, or any other concerns related to your iPhone 15.
Another compelling reason to opt for AppleCare+ is the cost-effective nature of the plan. While it requires an initial investment, it ultimately saves you significant money in the long run. Without AppleCare+, even minor repairs can incur substantial expenses, often approaching or even surpassing the cost of the protection plan itself.
How to purchase AppleCare+ Protection?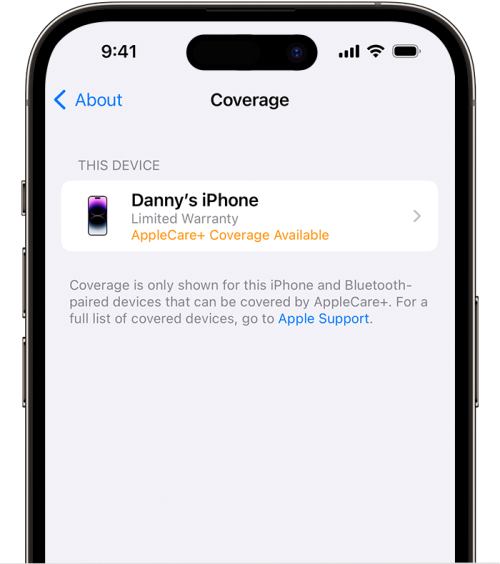 By choosing AppleCare+, you can effectively eliminate the financial burden of unexpected repairs, making it a prudent financial decision that preserves your budget while safeguarding your iPhone 15. When you are buying a new iPhone 15, make sure to add AppleCare+ protection to your cart during the checkout process. However, if you already own an iPhone 15 series smartphone, make sure to purchase AppleCare+ protection within 60 days of purchase by visiting the Apple Store or their official website.
Please note that the original warranty and AppleCare+ are only honored in the country where you purchased your iPhone 15. In case you have bought your iPhone in the UK, and purchased the AppleCare+ plan in India because of the price difference, then it will not be valid to get your iPhone repaired in the UK (the country where you purchased your iPhone 15 originally).
Conclusion
This brings us to the end of this guide for Why You Should Buy AppleCare+ for Your iPhone 15, 15 Plus, 15 Pro, and 15 Pro Max. It's important to note that a simple repair cost on an iPhone weighs more than the price of AppleCare+ protection. I guess now you have a clear idea of it. So AppleCare+ is defiantly a worthwhile insurance cum repair option for your latest iPhone 15 as it will protect you from high repair costs whenever your device faces any issue. Next time you drop your iPhone 15, make sure you have AppleCare+ protection.