It can be very frustrating when your Android device doesn't get recognized when trying to connect using a USB data cable. You might have been in an emergency when you wanted to transfer some files from your phone to your PC or laptop, but you couldn't because the File transfer is not working. This is a massive problem where your computer doesn't recognize your Android phone.
The issue could be because of various reasons. Maybe the cable is damaged. So I would suggest you try another USB port on your device before doing anything serious. You can also check with another USB data cable to rule out the possibilities of the cable or the port not working. Once you do that, you can try out our solutions to get the problem solved.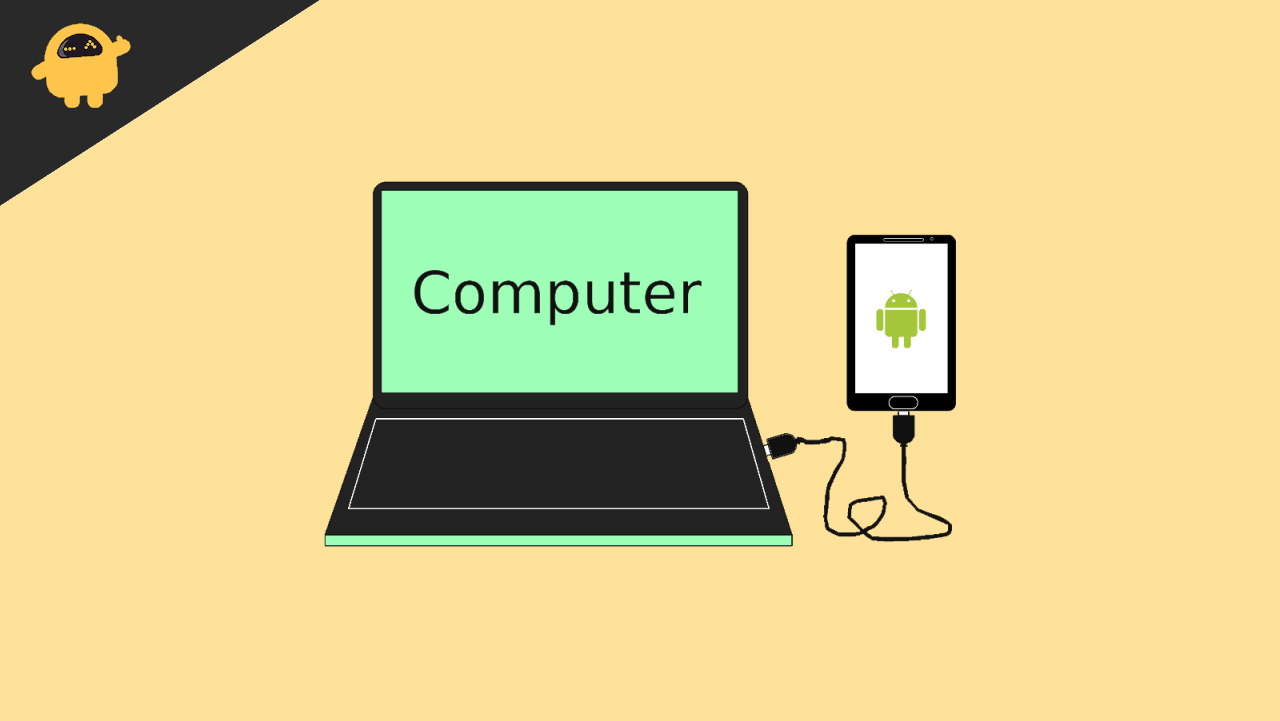 My Windows Computer doesn't recognize my Android Phone
If you did not know already, there are multiple version of Windows available and not all of them supports Android MTP by default. For instance, there is Windows 10 Pro N which doesn't have any support for media devices or media playback out of the box. So you cannot find driver support for your MTP or PTP device, through which you will be connecting your android phone to your Windows computer. Additionally, you cannot find the Windows media player or Videos & Movies application installed on your system.
Method 1: Add media support for Windows version:
Thankfully Microsoft has given away to add Media playback and Media device support for the N version of Windows through feature pack installation. So here's how you can do it.
Visit the Microsoft page for downloading the package using the following links.
Latest Windows 10.
Windows 8.1
Windows 8
Scroll down to the download section and select your language.

Click on download and select the type of system that you have.
If you don't know which type of Operating system you are currently using, then Go to Settings > System > About.


It will show you which type of operating system you have. Now you have to download the one specific for you.

For instance, if you are using a 64bit operating system, then you have to choose the package that says x64 in it.

Click on Next and the download should start.
Once the download is complete, double click on the file and begin with the installation. Just follow the on-screen prompts and the software should be installed. You may have to restart the system and the android phone should be available to use when connected.
Method 2: Updating android MTP drivers
If you are not using the N version of the Operating system and still you are not able to see your android phone connected to your PC, then you have to update the MTP or PTP device drivers on your device. Depending on the situation, you may have to reinstall the drivers to fix any corruption.
Open the Run box on your PC by pressing both Windows and R keys at the same time.
Type in the following text and hit enter.

devmgmt.msc

This should open the device manager.

Now right-click on the device under Unknown device or Media Device.
Click on update device and click on Search Automatically for drivers.

Wait for it to search and download appropriate drivers. Just make sure to keep your device connected to the internet for the process to complete.
If that did not work, try selecting Browse my computer for drivers > Let me pick from a list…
You should be able to see the MTP device click on it and click on Next. This will start installing the device driver. Wait for it to complete and finally check if the problem is solved.
Method 3: Update your Windows Installation
Sometimes, the device manager will not download the latest drivers for your device. So to fix this issue, you have to update your windows installation. Windows update also includes the latest drivers that can help to maximize the capabilities of your device. So here's how you can update your windows installation.
Open the Windows Settings app using the keyboard shortcut Windows key + I.
Now Click on Update and security.

Click on Check for updates and let it check for any updates available.

If any updates are available, let it download and install them for you.
After the updates are downloaded, you can restart and check whether the android device is now working and if you could transfer some files.
Conclusion
Sometimes your computer doesn't recognize Android phones because of a faulty cable. So make sure to use a working cable when it comes to transferring data between your smartphone and PC. Although in most cases the issue should be due to the N version of Windows installation or missing MTP drivers. Ofter people do this mistake and choose the N version of Windows when installing it on their PC. Thankfully Microsoft separately ships a feature pack to download and install, with which you can enable those features without any issues.