World War Z is a third-person shooter video game that's developed by Saber Interactive and published by Mad Dog Games. The game was released in April 2019 and available for Windows, PlayStation 4, Xbox One, and Nintendo Switch platforms. As the name suggests, you have to kill zombies to save your partners. However, World War Z PC players may face a couple of errors like Crashing, Not Launching, Lagging, Memory Error, Black Screen, or more. If you're also one of them, check this full guide.
Plenty of WWZ PC players have reported about some of the issues that literally causes gameplay or launching issue. As more and more players are getting sick of it, we've shared a brief troubleshooting guide on how to fix these issues properly. Most of the methods are very common and works well.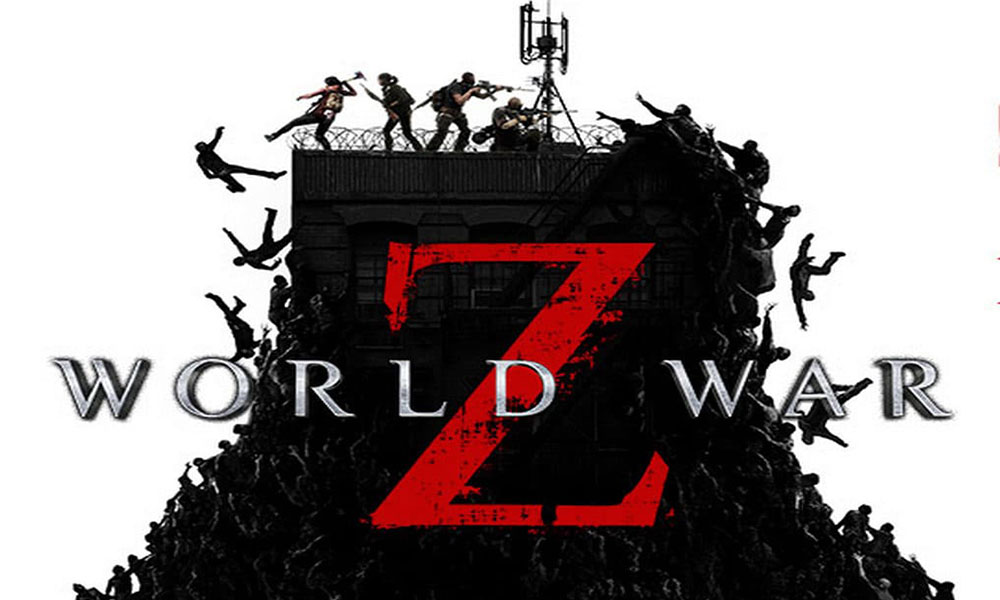 Why Does World War Z Keep Crashing?
There can be possible reasons behind World War Z that keeps crashing on your Windows 10 PC. Let's take a look.
Your PC configuration isn't compatible with the game's system requirements.
Some of the game files are either missing or corrupted.
Your PC is running on an outdated Windows OS or graphics driver.
An outdated DirectX version.
The game or the client version isn't updated.
Any of the overlay apps are running in the background.
Windows Firewall or Antivirus program is blocking the game.
World War Z Errors – Crashing, Not Launching, Lagging, Memory Error, Black Screen or more
Make sure to check the game system requirements at first whether your PC configuration is compatible or not. We've provided both the minimum and recommended system requirements below. Next, you should check the graphics driver update and Windows OS update on your PC. Additionally, ensure that you have an active internet connection.
Minimum System Requirements
CPU: Core i3-3220/AMD A10-5700
RAM: 8 GB
OS: Windows 7 and later
Video Card: GF650Ti/ Intel 630/ Radeon HD 5870
Storage: 35 GB
Recommended System Requirements
CPU: Intel Core i7-3970 @ 3.50GHz
RAM: 16 GB
OS: 64 bit Windows 10, DX11
Video Card: GeForce GTX 960 / Radeon R9 280
Storage: 35 GB
So, if your PC configuration is capable enough to run the game easily and still you're getting troubles, then follow the steps below.
1. Fix World War Z Crashing
This is one of the most common issues for any video game, especially for the Windows platform.
First of all, you should try to downgrading the graphics driver version on your PC. Click on Start > Search for Device Manager and open it > Click on Display Adapters (arrow icon) > Right-click on dedicated graphics card > Go to Properties > Click on Driver > You can see Rollback Driver. If yes, then click on it downgrade.
Otherwise, you can click on the Update Driver option in order to install the latest driver version.
If the problem appears, follow the steps below.
Search for your WWZ game executable file inside the installed location (This PC > Installed drive\World War Z\en_us\client\bin\pc)
Right-click on wwzRetailEgs.exe application > Click on Properties.
Next, click on Compatibility.
Check the box "Disable fullscreen optimizations" and "Run this program as an administrator".
Finally, click on Apply and then OK to save changes.
Run the World War Z game and the problem should have gone now.
2. Fix World War Z Not Launching
Go to Task Manager and select all the memory eating processes. Next, click on End Task.
Try to lower the in-game graphics settings.
Make sure to set the Frame Drop limit to 30fps to reduce the game load.
Disable GPU overclocking using the MSI Afterburner tool on your PC. You can also set it to default.
If your CPU is overclocked then try to reduce the limit.
Turn off Antivirus program on your PC.
Bypass World War Z game in the Windows Firewall protection.
Meanwhile, you should also verify the game files on your Steam client.
Go to Steam client > Right-click on World War Z.
Go to Properties > Click on Local Files > Select Verify Integrity of Game Files.
Wait for the validation process. Once done, restart your computer and run the game again.
3. Fix World War Z Lagging
Turn off V-SYNC and Shadows from the in-game graphics settings.
Right-click on the desktop and open Nvidia Control Panel > Select Manage 3D Settings > Choose Program settings option > Select World War Z (exe) from the list and save changes.

If not found the game from the list, then click on Add > Scroll down and select World War Z > and save changes.

From the Nvidia Control Panel, go to Preferred Graphics Processor and set it to High-Performance Processor. Click on Apply and OK.
Restart the computer and try running the game again.
Read Also: SnowRunner: Fix Lag Shuttering, Crashing, or Launching, or FPS Drop issue
4. Fix World War Z Black Screen
The solution is simple in order to fix the black screen error on your World War Z game.
Just reboot your system and check if the problem has been fixed or not.
If not, then try to update the graphics driver and Windows OS version.
Finally, restart your PC and launch the game.
5. Fix World War Z Out of Memory
Click on Start > Go to Control Panel > Select System and Security.
Next, select System > Go to Advanced System Settings.
Choose the Virtual Memory option > Uncheck the automatically manage paging file size for all drives.
Next, you will need to select a value (e.g if you want 2GB then type 2048MB) and save the changes.
Once done, restart your PC and try running the game. The Out of Memory error will be fixed.
Additionally, you can also set an exception to the game file on the Windows Firewall program.
Go to Start menu > Search for Control Panel and click on it.
Go to Windows Firewall > Choose Allow an app or feature through Windows Firewall.
Head over to Change Settings > Scroll down and check the box beside the World War Z game.
Click on OK to save changes.
6. Fix World War Z Audio Issues
If in case, you're getting audio issues with your WWZ game on your PC, then try changing the speaker to the headphone and vice-versa. The same will be applicable for the subwoofer users. Switch it to the regular speaker and go back again. Most of the players have fixed their World War Z Errors like this. There is nothing much to worry about.
7. Fix World War Z Not Installing
Try running the game as an administrator. In order to do this: go to C:\Program Files (x86)\Steam\SteamApps\common\World War Z location. The drive location can be different wherever you've installed it.
Now, right-click on the WWZ exe application and click on Run as an Administrator.
We can assume that the game will now install properly.
That's it, guys. We assume that this troubleshooting guide was helpful to you and you've successfully fixed your issues on your World War Z PC game. For any queries, let us know in the comment section below.