There are some websites that you are probably not aware of which are incredibly useful. Some of these sites will help you save some money, while some might be the site that would make your life a lot easier. It might even sort out an issue or dilemma that you are dealing with.
The list of websites mentioned below is in no particular order. According to your need of the hour, you can use any website mentioned below, and you will get satisfactory results. Just go through the entire list of sites, and any time in the future you feel the need, you can visit these websites. So without further ado, let's get into it.

10 incredibly useful websites you wish you knew earlier:
1. Fakespot: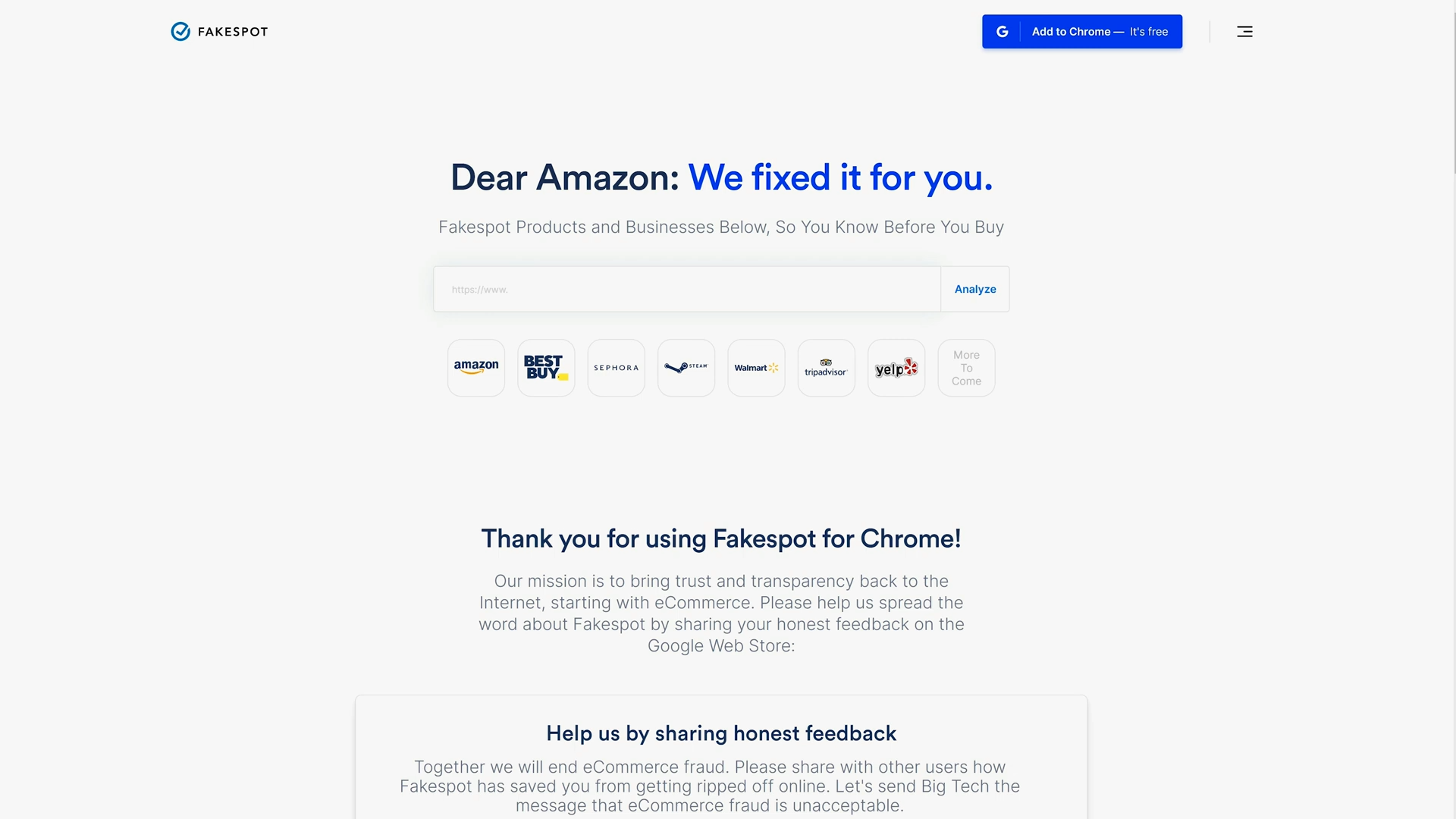 It is a very useful website for those who shop online a lot. While making purchases online, we see a bunch of different reviews for the various products and going through the entire list of reviews to make the purchase decision can be tiring. On top of it, nowadays many sites also put up fake reviews making it even more difficult. In this case, Fakespot is the perfect solution. It automatically scans and analyzes through the entire review section of the product and gives you an overview of the review of the product, making it easier for you to decide whether or not you should make the purchase. It works with all major e-commerce sites like Amazon, Wallmart, Best Buy, and much more. All you need to do is copy the product page's link and paste it over in Fakespot, and in a matter of seconds, you will get the review overview.
Fakepot now also comes with a browser extension making it even easier to use.
Site link: Fakespot
2. Spamty: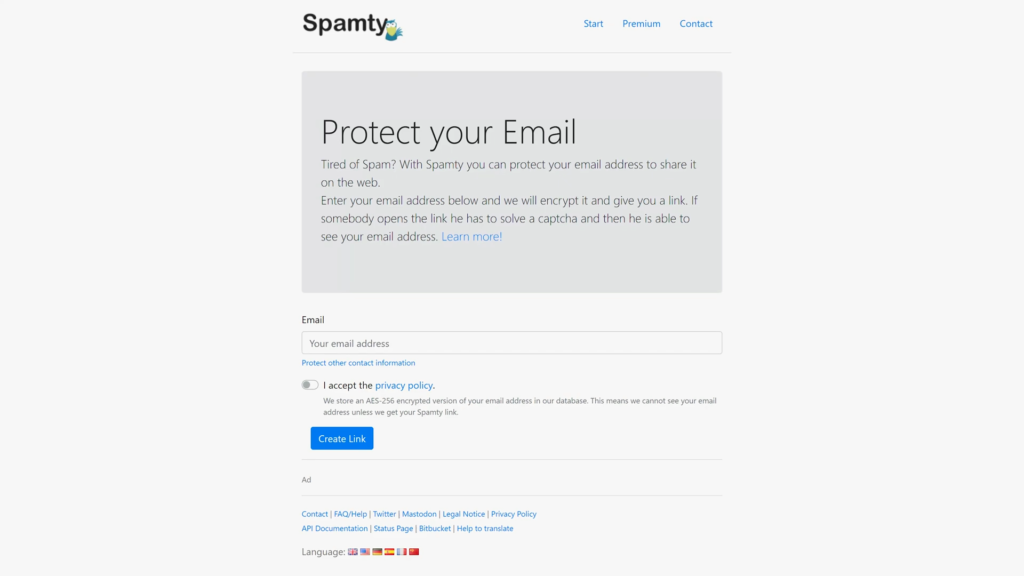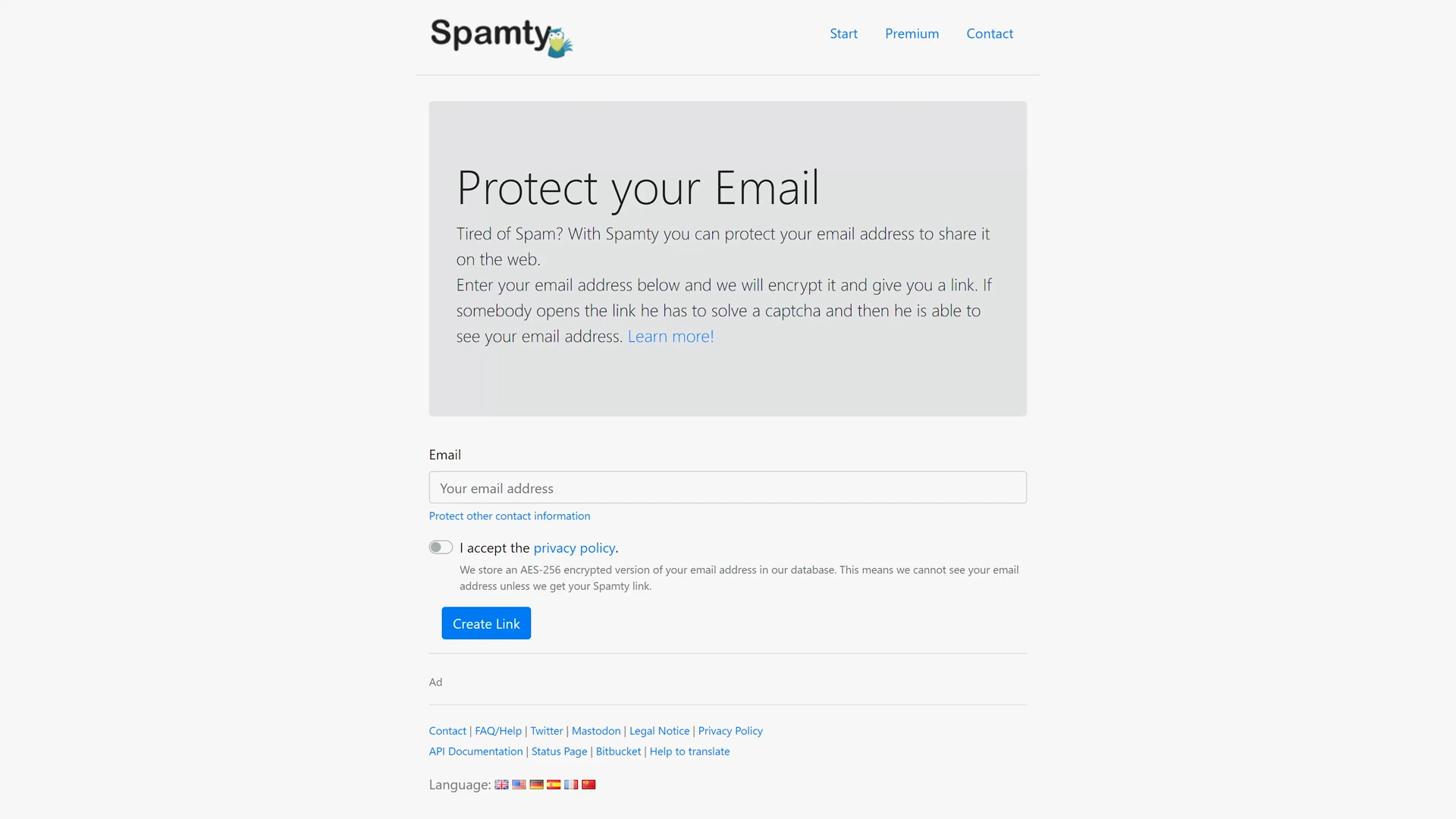 Spamty.eu is an email protector website. Are you tired of those spams that fill up your mail inbox from time to time? Well, then this could be a solution. Whenever you share your email on the web on any site, there is a chance that a bot might pick it up and sell it off to companies.
So to protect your email's privacy spamty could be the perfect solution. Just enter your email address on the website, accept the terms and then create the link. You will get a spamty link for your email address. And the best thing is even spamty does not keep text information of your email in its directory. It keeps an encrypted version of it. They will encrypt your email address with AES-256 encryption which is one of the most secure ones out there. Every time someone tries to access your email, maybe someone like a bot, they will get a spamty link asking for human verification. Once the human verification is done, only then the email will show up. So your days of getting spams from bots will be done.
Site link: Spamty
3. Privnote: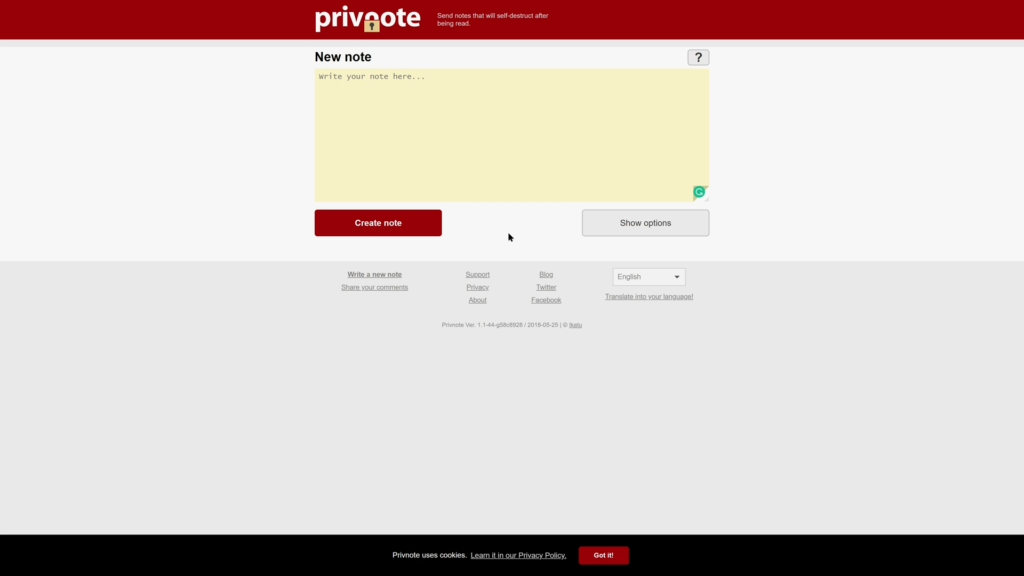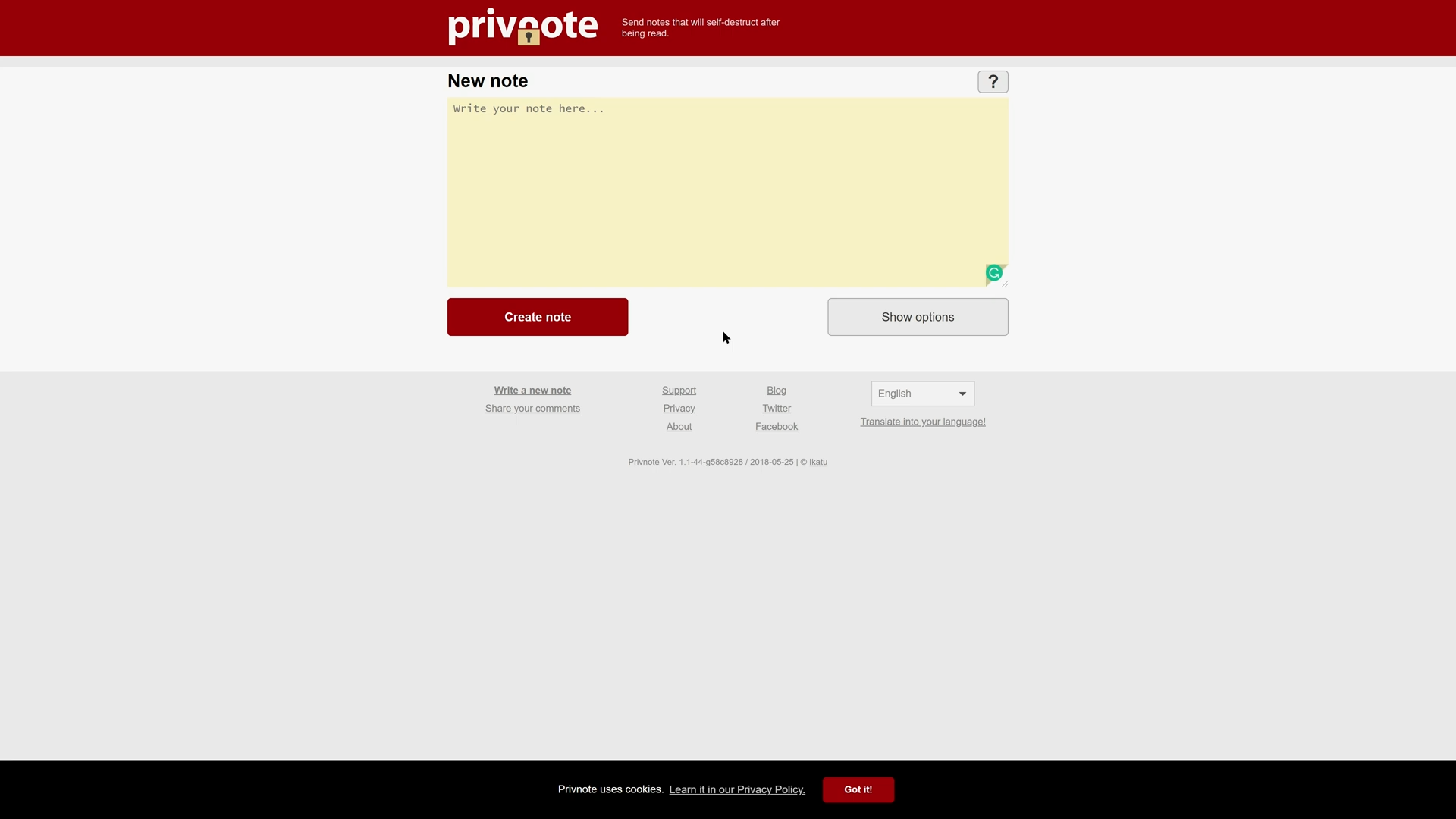 Privnote is a website that lets you send self destruct secret messages over to someone specific only. When you go to the site, you will see a message box. Write your text in that box and save it. It will create a link for that message. Then send over that link to that one person whom you want to relay the message or information to. Once that person opens the link, he will see the message, but once he closes the window, it will be gone. If someone tries to open that link again to open the text, then they will get a message on the screen saying that the note on that link was destroyed. It is a neat and secure way to send secret messages to someone specific.
Site link: Privnote
4. Can you run it?: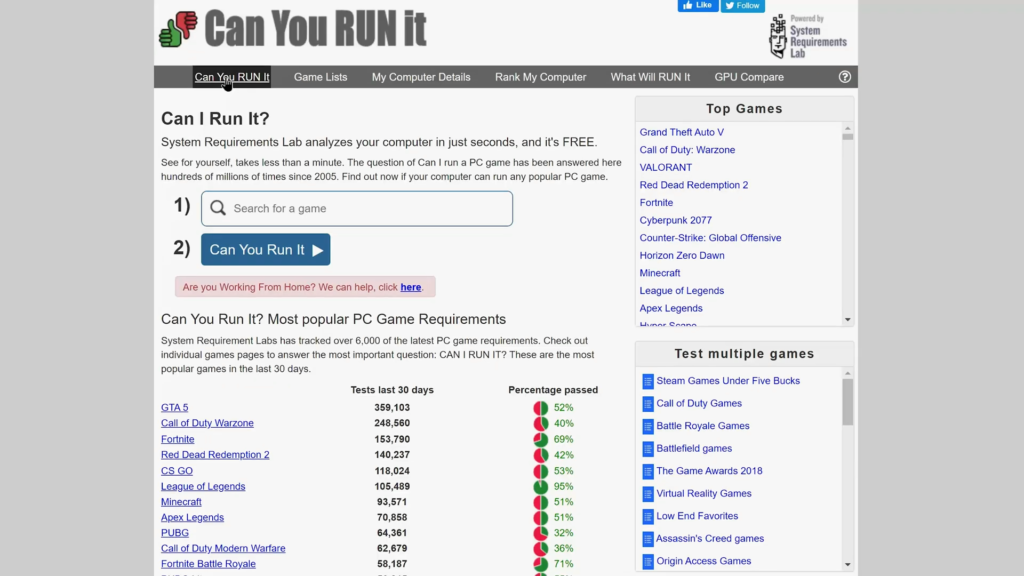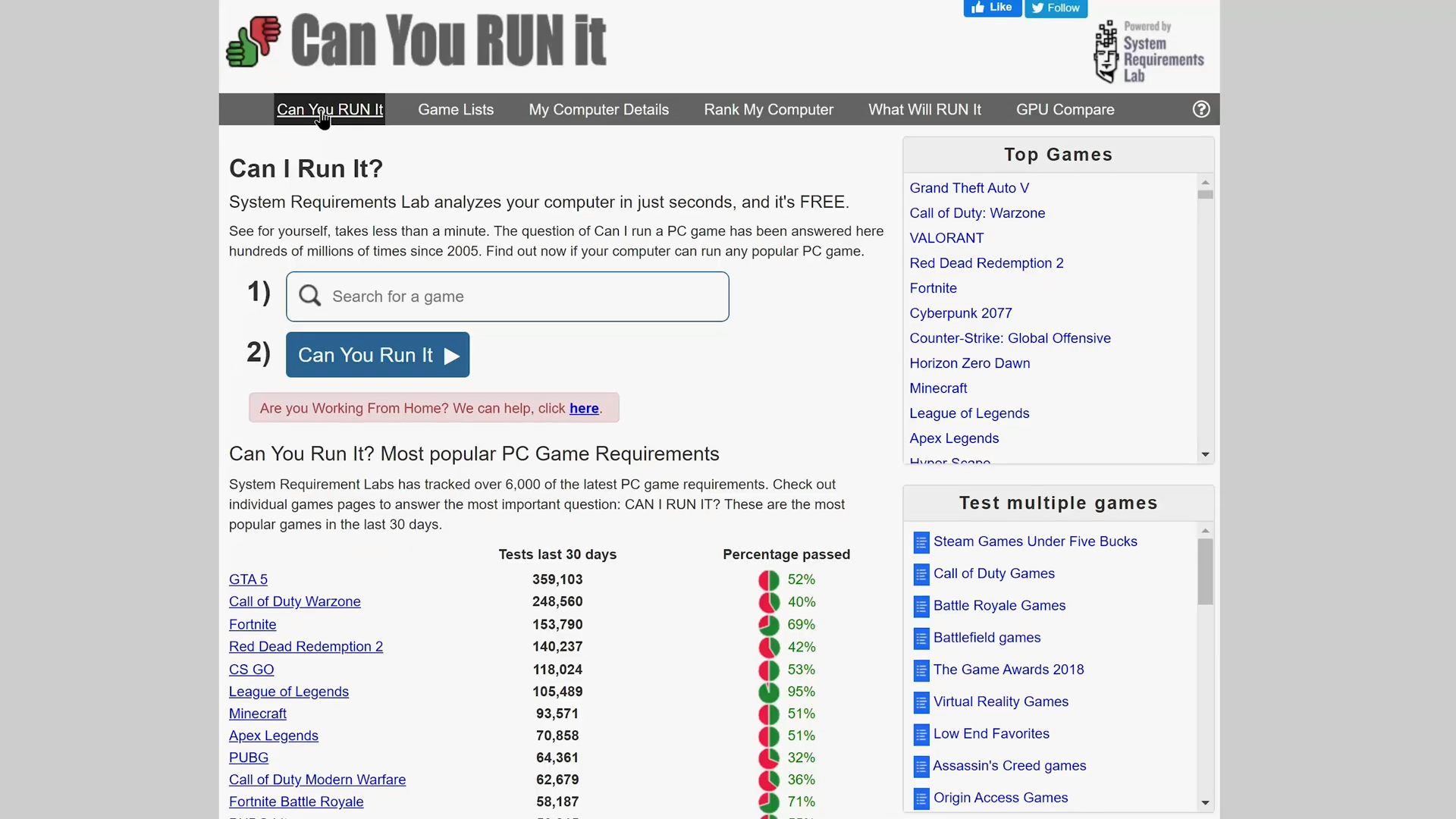 Have you ever purchased a AAA title game and later regretted on that purchase because that game's requirements do not meet your system's hardware configuration? It happens a lot and to make things easier we have the can you run it site. Go to this website, and you will see a tab that says can you run it. There you will see a search box where you can find any game available. Then click on the little button below it that says can you run it. If you are visiting the website for the first time, it will ask you to download and install a detection.exe file. After running it on your system, it will automatically take the information on your system's hardware. This happens only once, and once that is done, then you can enter any game you want in the site's search box, and it will tell whether or not you have the minimum or recommended hardware to run the game.
Site link: Can you run it?
5. Metareel: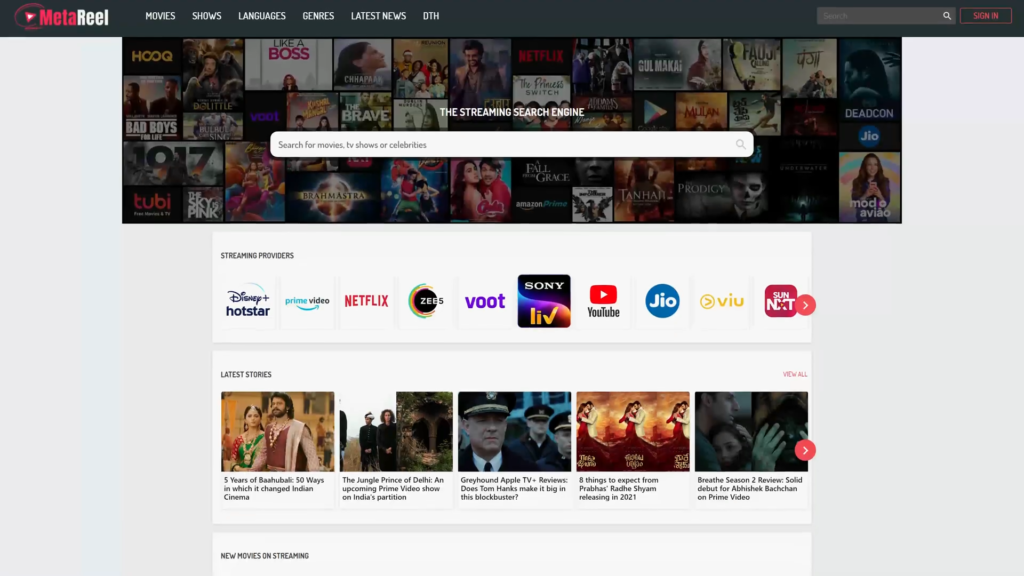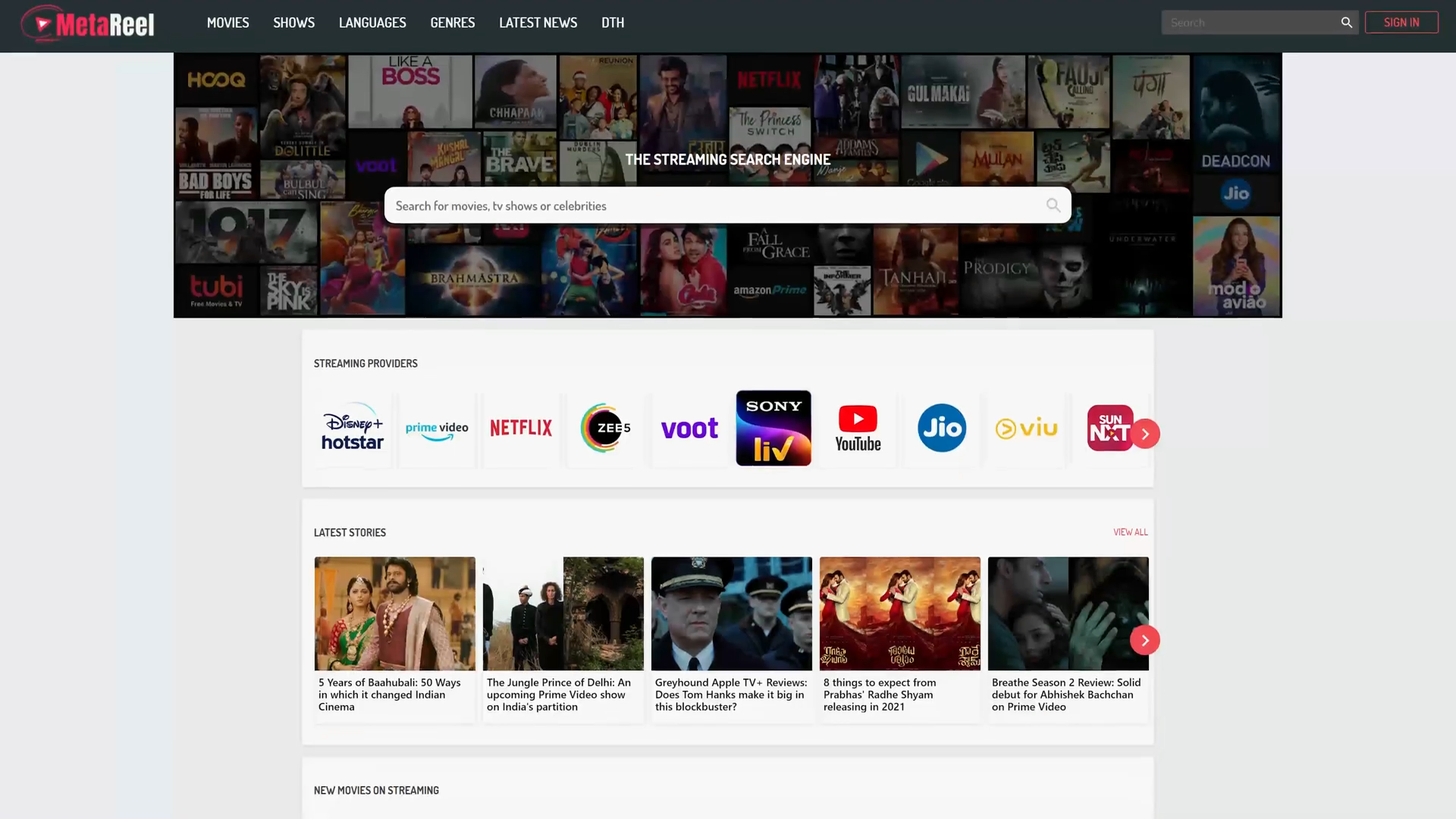 This particular site is for to help out which movie or series is available in which streaming platform. Now we have several streaming platforms, and sometimes that becomes an issue if you want to watch a particular content. You don't know whether Netflix has it, or Amazon Prime, or maybe Hulu.
Now you can go to Metareel, search for the movie or series you want to stream and it will display all the information regarding streaming it, and even renting or buying it digitally. If you want to stream it right away then just click on the stream links available below, and it will take you the streaming platform's where you can stream it right away, that is if you have the subscription for that streaming platform.
Site link: Metareel
6. PCPartPicker: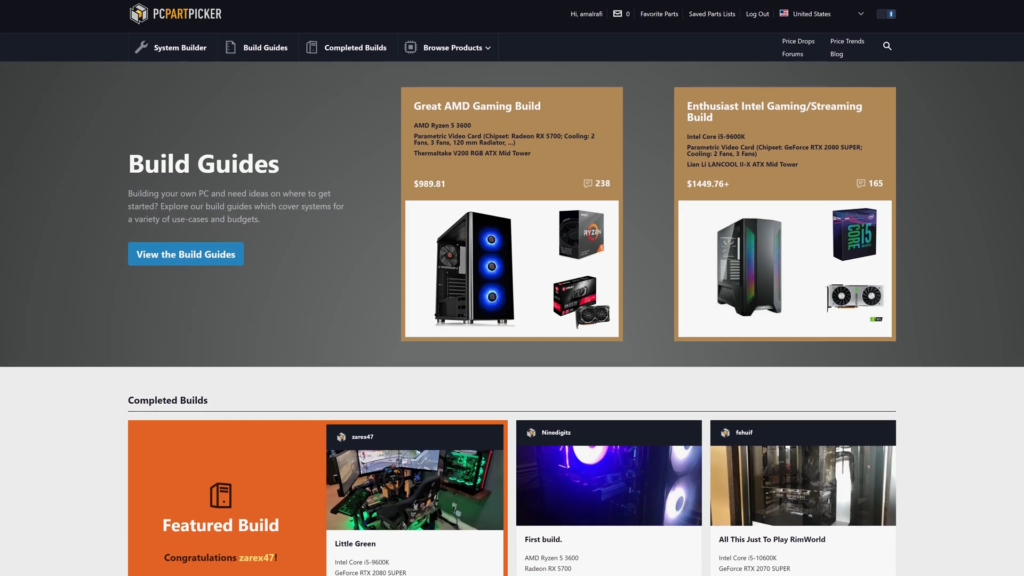 Building a PC from the ground can be difficult if you don't have an expert helping you or if you are not an expert yourself. There are different kinds of hardware component that go into a PC, and not every component is compatible with each other. So if you end up buying parts that are not compatible with the rest of your PC parts, then it will be a complete waste of your money. So, if you are not an expert and you don't have someone to help you, then PCPartPicker can prove to be a very useful website.
Visit the site and go to system builder. Here you will see a list of different hardware components like storage, RAM, processor and so on. Start selecting products from each of these categories, and it will automatically display those products that are compatible with the rest of the system. You will also get direct links from Amazon, Best Buy, and more to buy these components.
Site link: PCPartPicker
7. UserBenchmark: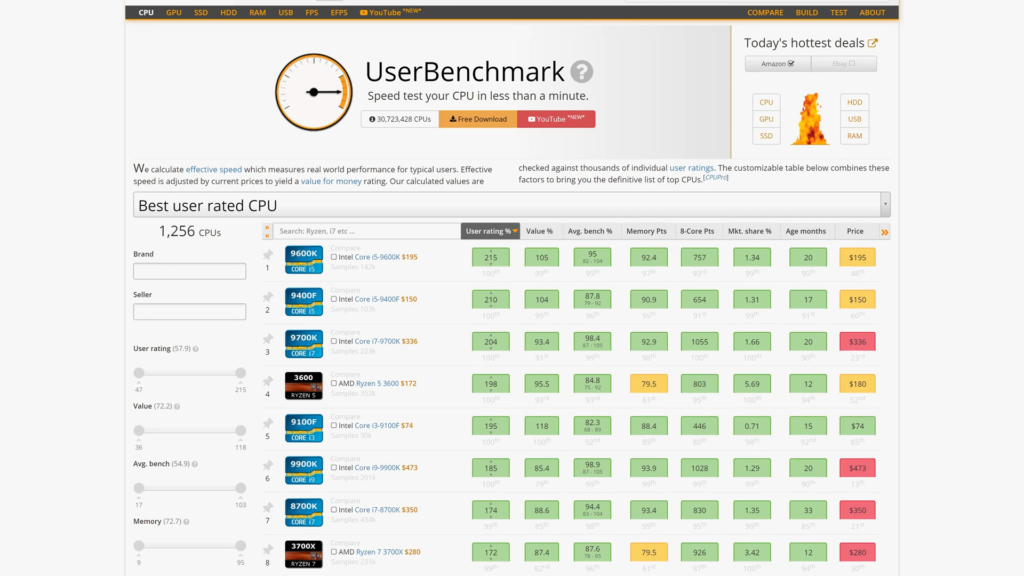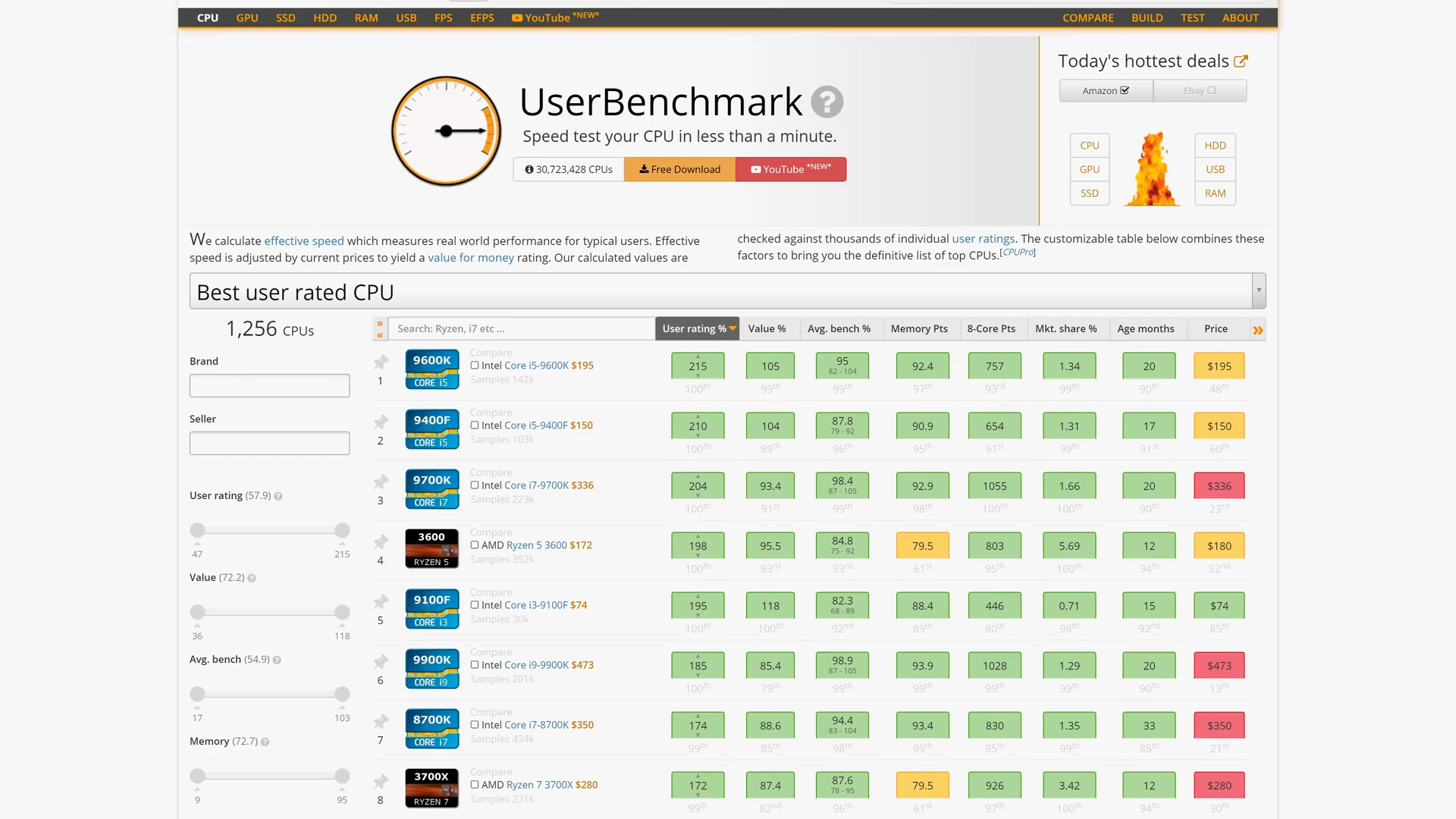 It is a CPU benchmarking site that will give you an overview of the power in your PC. But there is another functionality here that will be helpful to many.
This is a very useful website that will help you make the correct decision if you are planning to buy new hardware components for your PC. It ha different categories like GPU, SSD, RAM, Processor and so on where you can compare other products with one another.
In the homepage of the site, go to the compare menu and here choose any category like the SSD, RAM, GPU or anything from the list and then choose ay two components from that category to get a quick comparison. It will give you information about the difference in price, performance, market value and everything else that you might want to know if you are confused about which component to pick for your PC.
Site link: UserBenchmark
8. TinyPNG: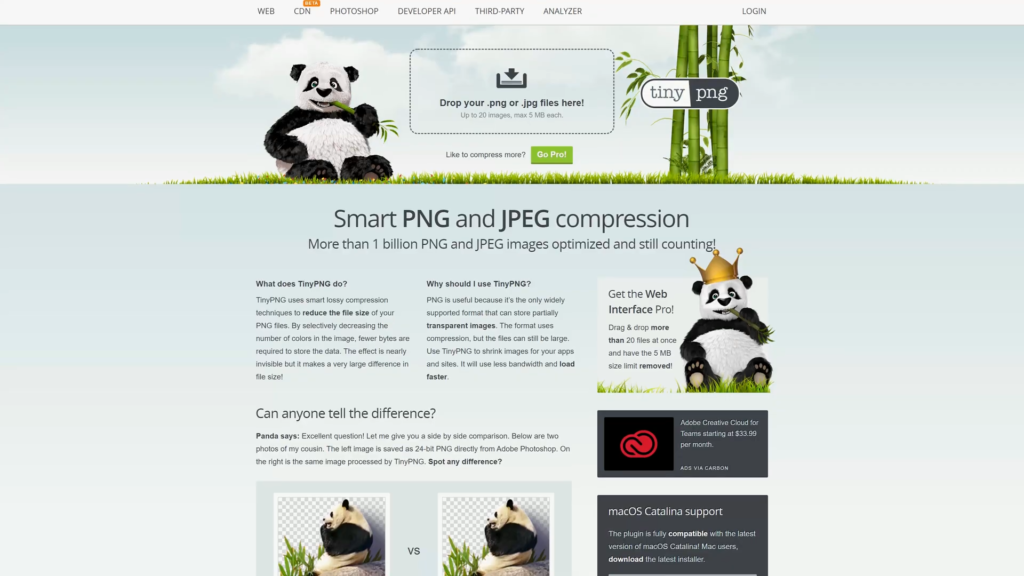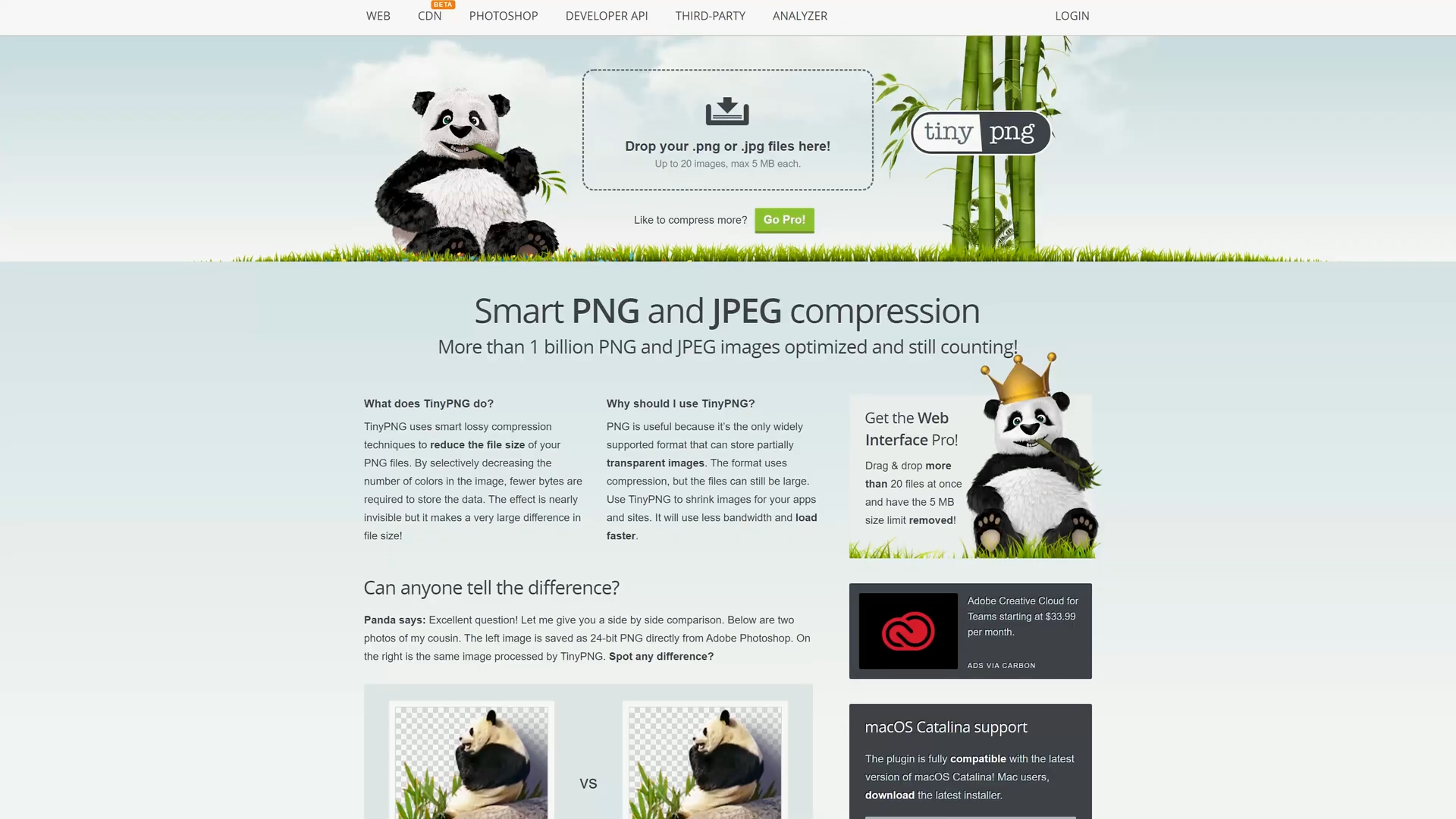 TinyPNG reduces the size of an image by 70% while retaining the quality of the picture. It is a useful site if you are looking to reduce the size of your jpeg or png file without losing out the quality.
When you go to the website, you will see a box at the top where you can drop or manually upload the image file. After that, it will start the compression, and within a matter of seconds, it will be done. You can then download that image right away using the download link that pops up there. Then open up the compressed image and compare it to the older one. The chances are that you won't see a difference in quality. The only change you will see will be in size.
Site link: TinyPNG
9. Screenshot Guru: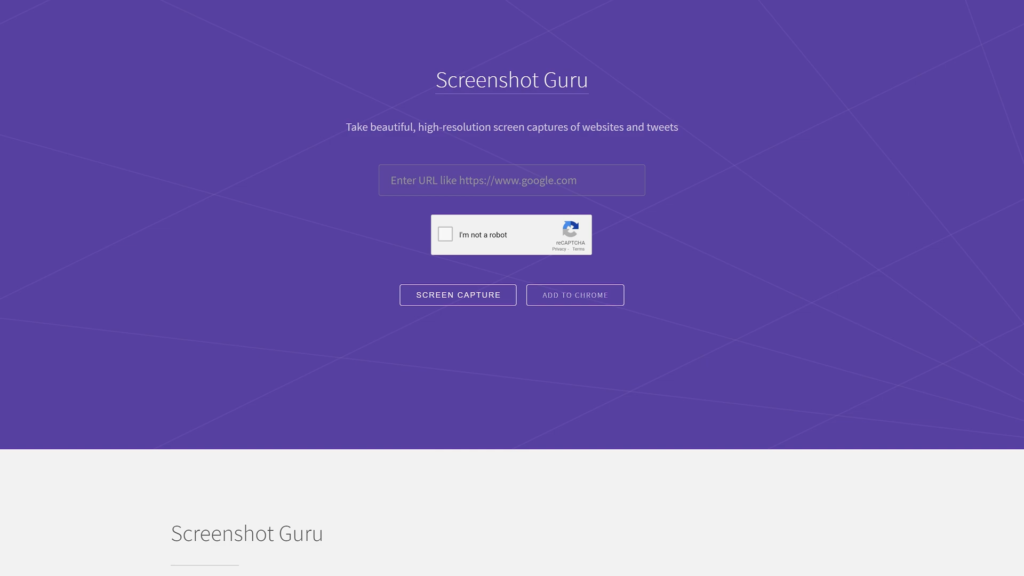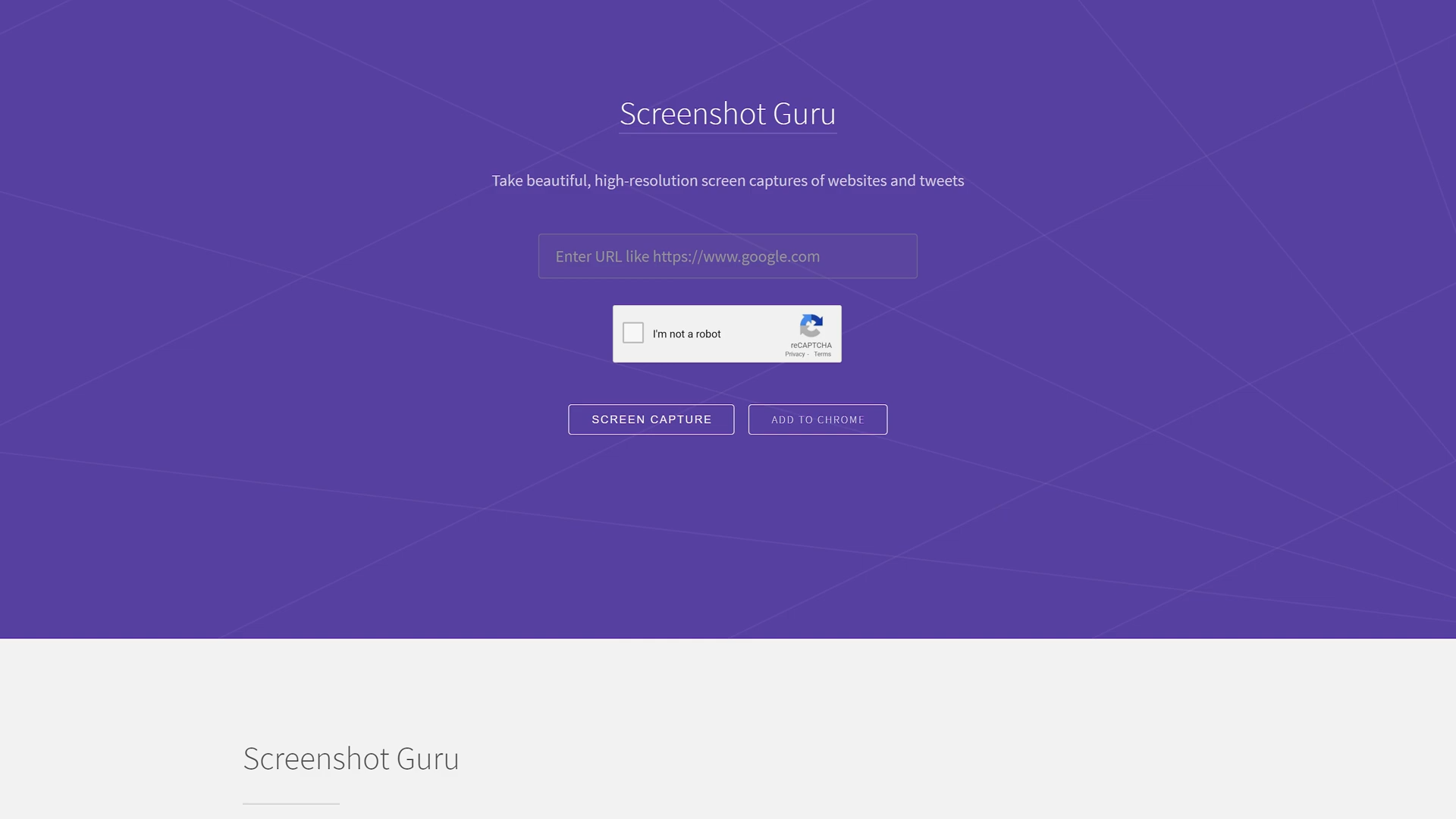 You can use built-in Window tools to capture screenshots of a webpage, but using those tools, you cannot capture the entire webpage. For that, the Screenshot guru can prove to be a useful website.
Just to the site and in the URL box on the page's centre enter the link of the page which you want to capture. Then check the human verification box and click on Screen Capture. After a few seconds, you will see a png image of the entire page that you wanted to capture. To save the image file right-click on top of it and click on Save as and it will be saved in your storage.
Site link: Screenshot Guru
10. OldVersion: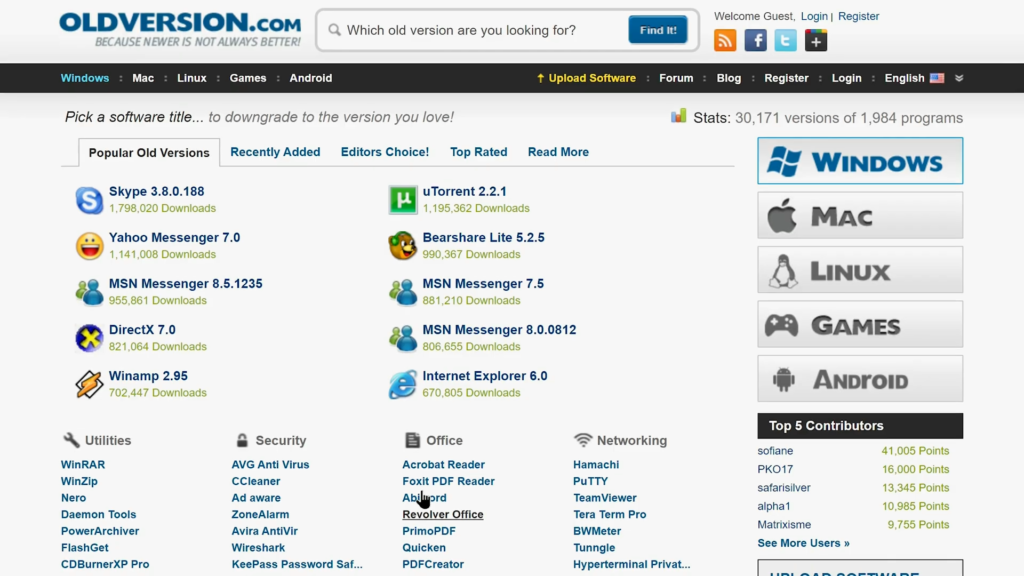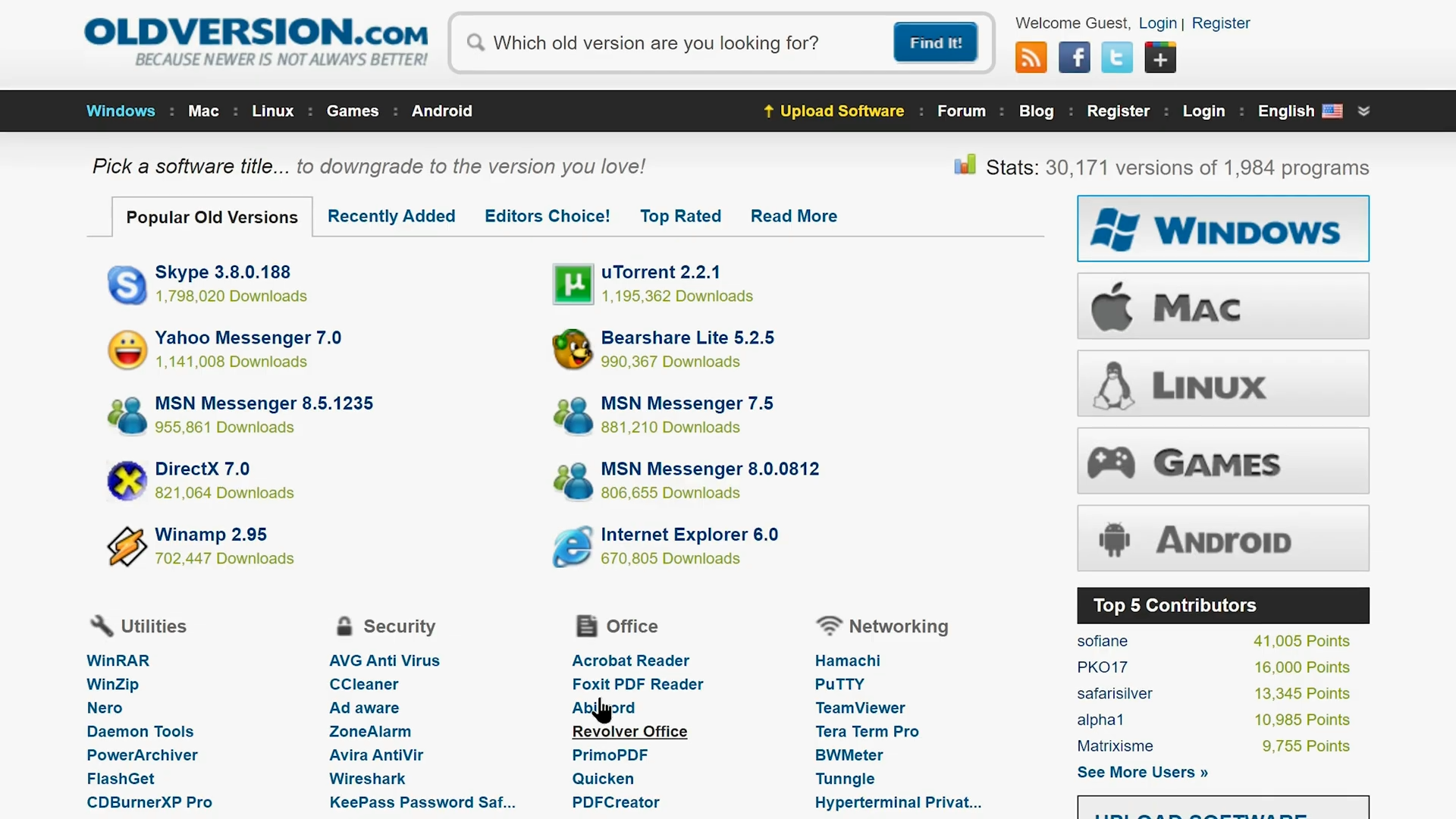 Are you someone who is missing those older programs that are entirely revamped now or they are just not available anymore? You can get them again in their older interface by visiting oldversion.
Go to the site and search for any program you want. Then choose any version that you wish to and using the links given there to download it right away. Then install that program on your system and continue using them just like you wanted.
Site link: OderVersion
These are the ten useful websites that can prove to be incredibly helpful in times. If you have any questions or queries about this article, then comment down below, and we will get back to you. Also, be sure to check out our other articles on iPhone tips and tricks, Android tips and tricks, PC tips and tricks, and much more for more useful information.