Updated on June 18, 2017 : Today we added all the links to download 36.1.A.0.179 Sony Xperia XA Ultra Android 7.0 Nougat Update. Enjoy the update Android 7.0 Nougat f0r Sony Xperia XA Ultra.
Finally Sony started sending a new firmware update for Sony Xperia XA Ultra. Sony Xperia XA Ultra came out of the box with Android Marshmallow and this update is one of the major update. The update brings couple of new features such as Multi Tasking, Advanced Doze mode, notification shade changes, and also other many features. The Update comes with build number 36.1.A.0.179 based on Android 7.0 Nougat for Xperia XA Ultra. The new Stock Android Nougat weighs about 1.55GB which comes with all Android Nougat features.
The update comes via OTA and if you already have a Stock ROM running on Sony Xperia XA Ultra (F3212, F3216) then you can update your phone using this new update to 36.1.A.0.179 Nougat update. The update has already started rolling out via OTA for some region and you may receive the update anytime soon on your phone.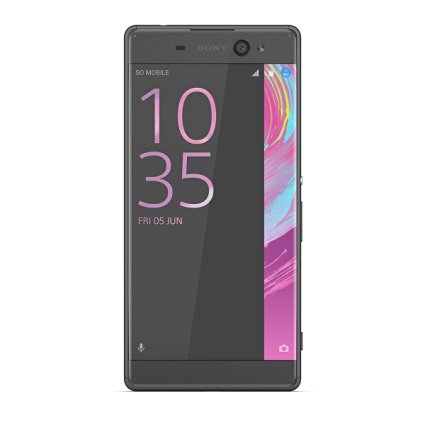 Install 36.1.A.0.179 Sony Xperia XA Ultra Android 7.0 Nougat Update
If you didn't receive the notification of the new update, then Go to Settings —> About phone —-> System updates. You may find the new update, but if you still not received the latest update of Android Nougat update for Sony Xperia XA Ultra (F3212, F3216), then head down below and download the latest 36.1.A.0.179 FTF file for Sony Xperia XA Ultra (F3212, F3216). After downloading the 36.1.A.0.179 FTF, you can install the OTA file manually on your Sony Sony Xperia XA Ultra (F3212, F3216).
To update manually on Sony Xperia XA Ultra with FTF 36.1.A.0.179 Nougat update, you need Sony Flashtool. Download the Sony Flashtool on your computer and follow the guide below on How to Install 36.1.A.0.179 Nougat update on Sony Xperia XA Ultra (F3212, F3216) Manually .
What Is In Android 7.0 Nougat And Its Feature?
Android 7.0 Nougat is the new iteration of Google's new Android Operating System after Android 6.0 Marshmallow. Thew new OS Android 7.0 has started rolling out from many smartphone manufacturers lately. It is loaded with many features which are not in Android 6.0. This release is Google's 7th major version of the Android operating system. Google released the Android Nougat first in Beta build to all Nexus and Pixel device. It came out officially on August 22, 2016.
Android 7.0 Nougat comes with handful of features such as App Shortcuts, Multi Window support, restart setting to power menu, Launch the camera by pressing the power button twice, Image Keyboard support, 100 emoji added, GIF Support, Quick Reply via Notification, Notification Redesigned panel, Notifications prioritization, Enhanced Doze Mode, System UI Tuner, Customizable Quick Settings, Don Not Disturb, New Settings Panel Redesigned, Data Saver per App, seamless updates and New Emoji Support.
PRE-REQUISITE
This will work on Sony Xperia XA Ultra (F3212, F3216), Don't Try this in Any other device.
Charge your phone up to 80% or 70%.
You will loose the original ROM or any CUSTOM ROM if you already installed on your phone. So make sure to Backup your phone before doing this step.
You can also backup all your apps using Titanium Backup
Download all the Zip files from below and Place it in your phone's root of internal memory.
Make sure that you have latest USB drivers installed on your PC/Laptop.
Download Sony Flashtool and install on your PC.
DOWNLOAD FILES
Model Name
Nougat FTF File
Build Number
Download
F3211
BE
F3211_1305-3172_36.1.A.0.179-R1B_Customized_BE.ftf
Download
TR
F3211_1303-8321_36.1.A.0.179-R3B_Customized_TR.ftf
Download
GR
F3211_1302-4774_36.1.A.0.179-R2B_Customized_GR.ftf
Download
NL
F3211_1303-2243_36.1.A.0.179-R1B_Customized_NL.ftf
Download
F3212
MAA
F3212_1302-4435_36.1.A.0.179-R1B_Customized_MAA.ftf
Download
AE
F3212_1308-1045_36.1.A.0.179-R1B_Customized_AE.ftf
Download
SA
F3212_1302-4438_36.1.A.0.179-R1B_Customized_SA.ftf
Download
GR
F3212_1306-7473_36.1.A.0.179-R1B_Customized_GR.ftf
Download
MEA
F3212_1302-4436_36.1.A.0.179-R1B_Customized_MEA.ftf
Download
F3213
US
F3213_1302-3554_36.1.A.0.179-R1B_Customized_US.ftf
Download
GEL
F3213_1302-9695_36.1.A.0.179-R2B_Customized_GEL.ftf
Download
CL
F3213_1306-2487_36.0.A.2.160-R3A_Customized_CL.ftf
Download
F3215
AU
F3215_1302-9720_36.1.A.0.179-R1B_Customized_AU.ftf
Download
F3216
TH
F3216_1302-9698_36.1.A.0.179-R2B_Customized_TH.ftf
Download
MY
F3216_1302-7642_36.1.A.0.179-R3B_Customized_MY.ftf
Download
VN
F3216_1302-9701_36.1.A.0.179-R2B_Customized_VN.ftf
Download
BR
F3216_1302-4358_36.1.A.0.179-R1B_Customized_BR.ftf
Download
PH
F3216_1302-9699_36.1.A.0.179-R2B_Customized_PH.ftf
Download
Steps To Install 36.1.A.0.179 Sony Xperia XA Ultra Android 7.0 Nougat Update (F3212, F3216)
First of all, Download Sony Flashtool and install on your PC/Laptop
Download the FTF Files and move the firmware file to your Sony Flash Tool –> Firmware folder
Make sure to install the Flash tool drivers on PC by finding the installed location of Sony Flashtool (C:\Users\–PC Name–\flashtool.)
Now download the Sony USB Drivers from the Pre-Requisite link and install it
Now you need to enable USB Debugging on your smartphone. To Enable the USB Debugging, First you need to activate the Developer Option, Go to your Settings -> About -> Software Information -> More -> Now Tap on the Build Number 7-8 Times until you see a toast message "Developer option enabled".
Once your developer option is active, Go back to your settings -> Open developer option -> Enable USB Debugging.
Now run the Sony Flashtool.exe on your Computer
Power off your phone and now hold VOLUME DOWN button and connect the phone to computer using USB Cable.
Once your phone detects on Sony Flashtool window
Now in the Flashtool Window, Tap on Flash device –>> Flash mode and select the firmware from the firmware folder
Recommended to clean install by selecting the Wipe, Userdata, and app_log (This will wipe your data and do a clean installation)
Now tap on OK button and wait for the firmware to load completely.
Your installation process will start, now wait for few minutes to complete the installation.
have fun with the latest version of 36.1.A.0.179 Sony Xperia XA Ultra Android 7.0 Nougat Update (F3212, F3216).
This Article is about installing latest 36.1.A.0.179 Sony Xperia XA Ultra Android 7.0 Nougat Update (F3212, F3216). Hope you found this article helpful. Let us know your feedback on 36.1.A.0.179 Nougat in the comment section below.