Since its introduction by the legendary Steve Jobs in 2007, the iPhone by Apple has become a global phenomenon. The number of iPhone users worldwide crossed the 1 Billion mark in 2020 and the number of iPhones manufactured exceeds 2 Billion. This means that there are around 1 billion iPhones out there and most of them end up in the second-hand smartphone market.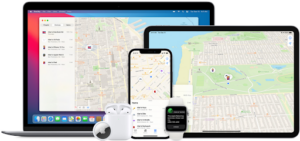 Now imagine yourself finding a used iPhone on a reasonable price but the iPhone is locked. The previous owner didn't remove the passcode and now you find it impenetrable. How frustrating would that be? And if that is not enough to spoil your new phone for you, then there is another lock, and it is called the Apple iCloud activation lock. Well, we have good news for you. You can unlock any iPhone within seconds with our all new solution called PassFab iPhone Unlocker.
Why is my iPhone Disabled?
There can be many reasons why your iPhone may be disabled. From a users' perspective, it may be disabled because the previous owner did not remove the passcode or forgot to factory reset the iPhone before selling. From the manufacturers' perspective, the Apple iCloud Activation Lock is something that will prevent you from getting into the phone. This security feature was basically designed to prevent the device from getting stolen but there are many misconceptions regarding this lock.
The biggest misconception regarding the Apple iCloud Activation Lock is that a lot of people think that just by resetting the device, the activation lock will go away. However, the reality is not that simple. Apple has designed this lock to be so secure that it will prevent unauthorized use even remotely.
Another major mistake a lot of people make in such frustrating situations is that they start guessing the passcode of the previous owner and start entering the wrong passcode into their iPhone in attempts to unlock it. However, if you enter the wrong passcode on your iPhone Lock Screen too many times, your iPhone gets disabled. You will then have to use a computer to put your iPhone in recovery mode, which allows you to erase the iPhone, giving you access to set it up again, but the entire process is very complicated.
Now you know why your iPhone is locked and why can't you unlock it. But the million dollar question of unlocking an iPhone without a password remains and following are the 4 ways of unlocking an iPhone without a password.
Out of all the 4 ways to unlock your iPhone without a password, this is the most remarkable one. From forgetting iPhone passcode or Apple ID to purchasing a used iPhone with a pre-set passcode, this simple and yet a remarkable solution by PassFab works like a charm. This amazing software is available for download on Windows or Mac based computers and it is absolutely free of cost. You simply need to connect your iPhone or iPad to the computer that is running PassFab iPhone Unlocker and it will take care of the rest, step by step. Using this software is also very easy and it works equally well for iPads.
Following are the easy steps you need to follow to make the PassFab iPhone Unlocker unlock your iDevice:
Steps to Unlock the Lock Screen
Step 1: Launch PassFab iPhone Unlocker
Step 2: Connect Your iDevice to Computer
Step 3: Download and Save Firmware Package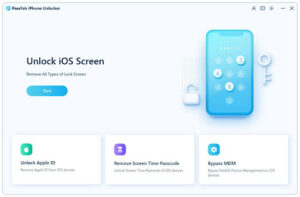 The Second Way: Using iTunes
This is yet another easy way of unlocking the iPhone and all you need is a computer and an Apple USB cable. You can use a computer with which you have synced your iPhone in the past with iTunes and unlock your phone. Following are the steps you need to follow to accomplish this:
Step 1: Connect your iPhone to the computer using the Apple USB cable
Step: 2: Open iTunes and make sure that you are using an updated version of the iTunes
Step 3: Restore your iPhone by clicking 'Summary' in the left of your iTunes screen.
These steps are helpful if you have synced your phone with the computer. However, if you haven't synced your computer, then don't worry. There is another method to access it.
If you can't get your iPhone recognized by iTunes, you can fix it up by putting your iPhone into recovery mode and then unlocking iPhone using iTunes without passcode. Recovery mode can put iPhone into a state where iTunes can detect and restore it. The process to enter recovery mode varies depending on your model. Following are the ways to access this mode in different models:
For iPhone 8, X, XS, XR, SE (2nd generation), 11, 12 or later: Hold down both Volume up/ down button and Side button. When the power off slider shows up, release the buttons and drag the slider to the right to turn off the device. Then, keep holding the Side button while connecting your iPhone to the computer until you see the recovery mode screen.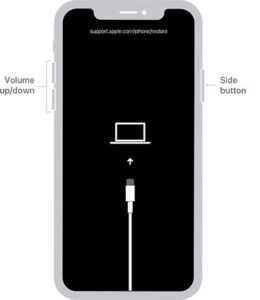 Using iCloud to Unlock your iPhone
In addition to iTunes and PassFab, you can also use iCloud to unlock your phone. Apple's iCloud service is another effective way to remove your device passcode without a computer. It requires you to link your iDevice with your iCloud account and enable the "Find My iPad" via iCloud.com. With this method, you can unlock your iPad remotely without needing you to sit at your computer. Following steps can make this task easy for you to accomplish:
Step 1. Go to iCloud.com from any device and login with your Apple ID and password.
Step 2. Select "Find My iPhone" and Tap on "All Devices", and then select your device.
Step 3. Select "Erase iPad" from the listed options, and then it starts to wipe your files.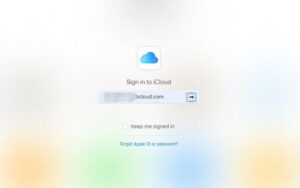 Using 'Find My' App to Unlock iPhone
To factory reset locked iPad with Find My App, use the following simple and easy steps.
Step 1: Prepare a second iOS device that has the Find My app already loaded.
Step 2: Ensure your iPad is connected to internet before continuing.
Step 3: On a different iOS device, open the Find My app.
Step 4: Login the Apple ID and password connected to the iPad.
Step 5: Select the Devices tab from the menu bar.
Step 6: From the drop-down menu, select your iPad and scroll down to click "Erase This Device".
Step 7: Enter the phone number, messages and Apple ID password, then click "Erase" to confirm.